Nakhon Ratchasima, Thailand, September 1, 2023 – Korea, Chinese Taipei and Vietnam remain locked in a tense Pool C battle, as unbeaten China and Kazakhstan in Pool D as well as India and Japan in Pool B are quite certain of securing Top 8 spots in the on-going 22nd Asian Senior Women's Volleyball Championship.
On the second day of the topflight championship at Chartchai Hall and MCC Hall inside The Mall Korat Department Store here in Nakhon Ratchasima, powerhouses China, Vietnam and Kazakhstan pulled off comfortable straight-set wins against their respective opponents for two in a row in the eight-day championship, which attracted a strong field of 14 teams to vie for top honor and accumulated points for FIVB World Ranking.
Australia and India also had a field day to register their first wins in Nakhon Ratchasima, but highlighting Thursday was the electrifying clash between Korea and Chinese Taipei which saw the former struggling hard to beat the latter in a five-set thriller.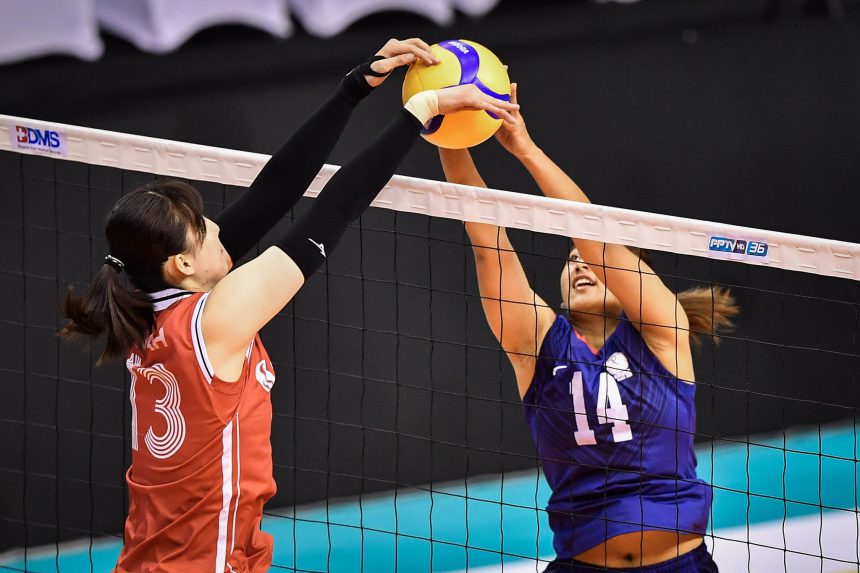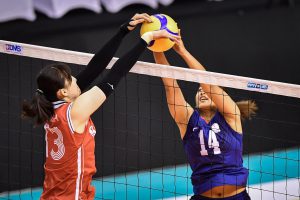 Contesting their preliminary Pool C encounter on Thursday, Korea, one of the strong contenders seeking their unprecedented title in the continent's biggest women's volleyball competition, competed in a daunting match against Chinese Taipei with their backs against the wall.
The Koreans suffered a major setback the day before when they went down to Vietnam in grueling five sets, badly needing a win against Chinese Taipei, which brushed off Uzbekistan in straight sets in their opening encounter on Wednesday, in an effort of enhancing their chances of qualifying for the Top 8.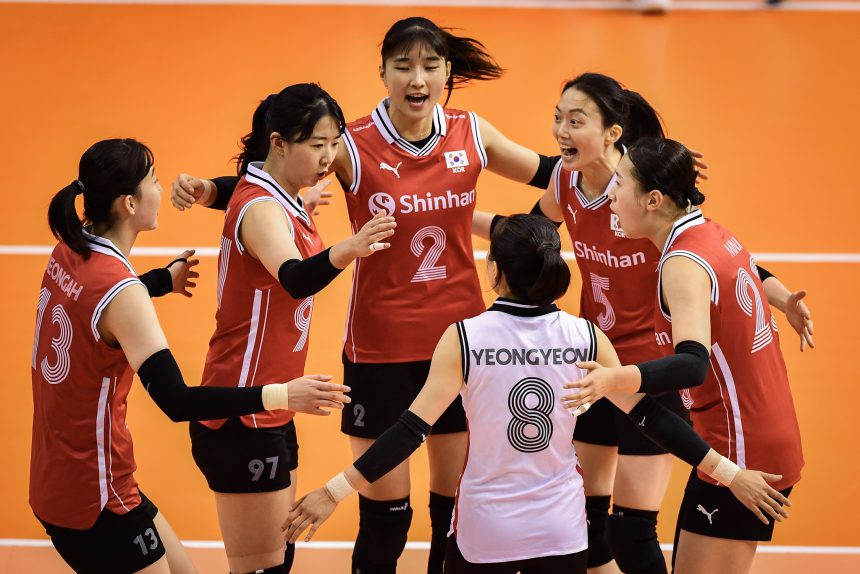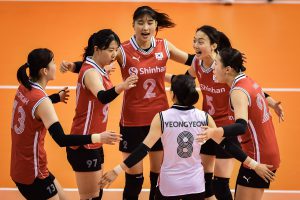 Korea, one of the formidable teams with the best defence in their frontline, shuffled their lineup in this tough match against Chinese Taipei, replacing four players who played in the previous match against Vietnam with Kim Jiwon, Pyo Seungju, Kwon Minji and Jung Hoyoung, but still remained offensively strong with the likes of hard-attacking Kang Sohwi and middle blocker Lee Juah. Korea won the tie-breaker 15-8, much to the satisfaction of team players and staff coaches.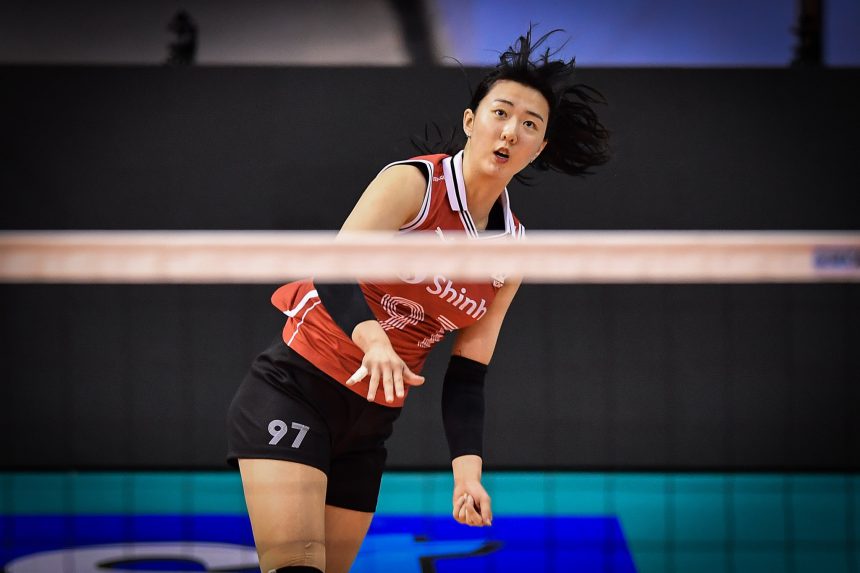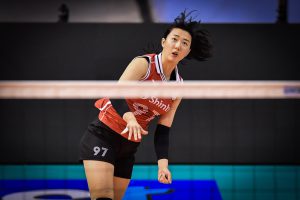 Outside hitter Kang Sohwi scored a match-high 25 points from 21 attacks, one block and 3 aces for Korea, while opposite hitter Chang Li-Wen delivered 19 points including 15 attacks from 44 attempts on the Chinese Taipei's loss.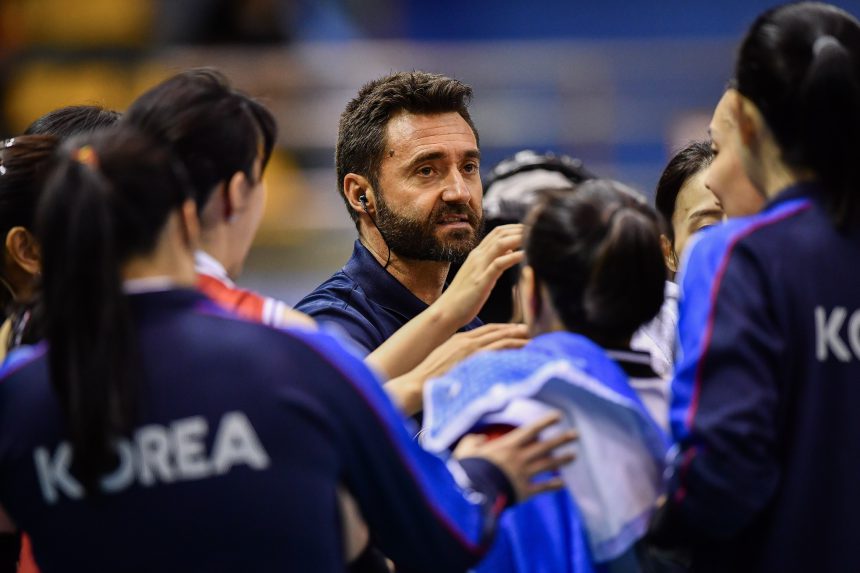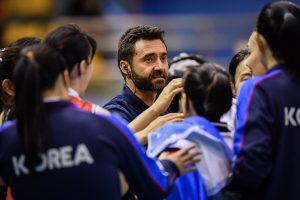 "We are working to be balance for long time because we dropped after the second set. We need to play matches like this because it will give us that quality in this competitive moment. So, we are happy because yesterday we played 2-3 against Vietnam and today we needed to play 3-2. The last set would prove who could find the victory and we did well. I'm proud of my team since it deserves this victory. We changed many players today because all players are ready to play. Level of each player is really similar. Many of them can't give us defence and solution and this is an option," Korea's Spanish head coach Hernandez Gonzalez Cesar commented after the match.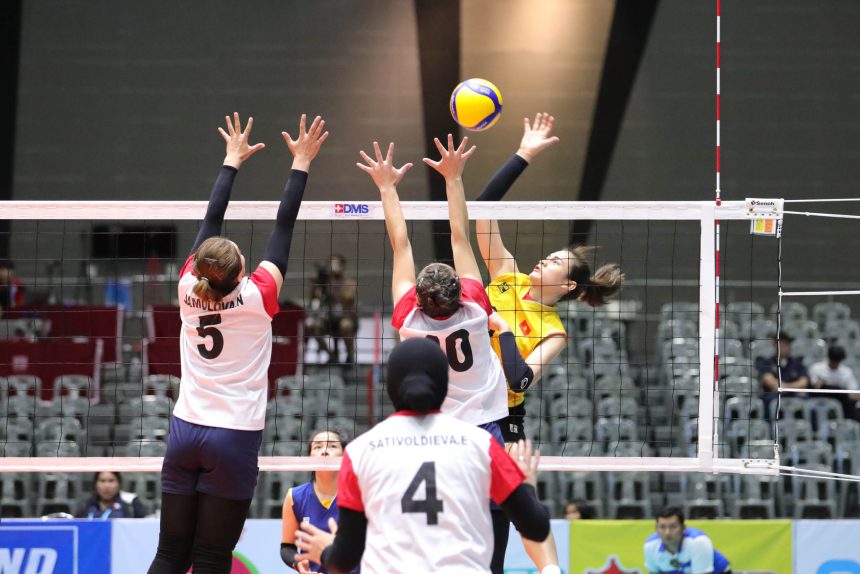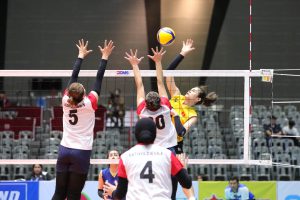 In another Pool C match, Vietnam continued their remarkable run in this championship following their second win against Uzbekistan on Thursday. The AVC Challenge Cup winners, resting their best player Tran Thi Thanh Thuy, demolished the unfancied rivals in a totally one-sided battle 25-11, 25-12, 25-9 in 65 minutes.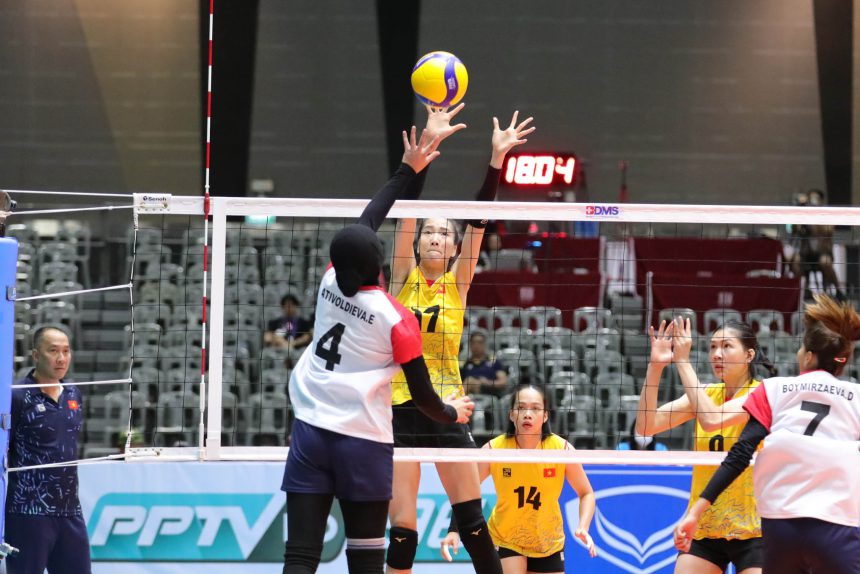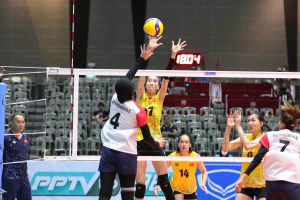 Middle blocker Tran Thi Bich Thuy delivered 14 points including 12 attacks from 18 attempts for Vietnam, while skipper Jamolova Nozimakhon led Uzbekistan with 7 points.
After two days, Vietnam stayed atop Pool C with 5 points from two wins in a row. Chinese Taipei and Korea are trailing in second and third places after a similar 1-1 win/loss record, with the former having 4 points and the latter only 3. Uzbekistan have yet won a set from two matches to come in fourth place overall in this Pool.
On Friday, the last day of the pool round-robin preliminaries, Korea are expected to have a comfortable job against Uzbekistan. A possible win in the match will help keep the Koreans' hopes of advancing to Top 8 alive. At the same time, with only top two teams advancing, Vietnam will play Chinese Taipei in another tough match to determine the only two teams from Pool C for Top 8 slots.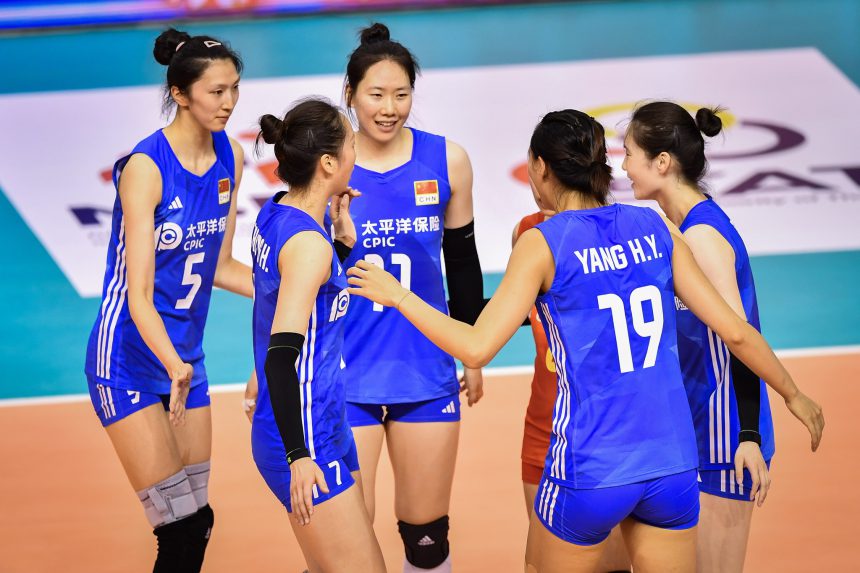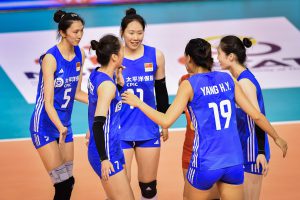 Meanwhile, China, fielding their well-established squad which captured the Chengdu Universiade title early this month, made it two on the trot in Pool D on Thursday. Fresh from beating Hong Kong China without much trouble, the Chinese team faced no issue in shutting out Philippines in straight sets 25-15, 25-20, 25-17.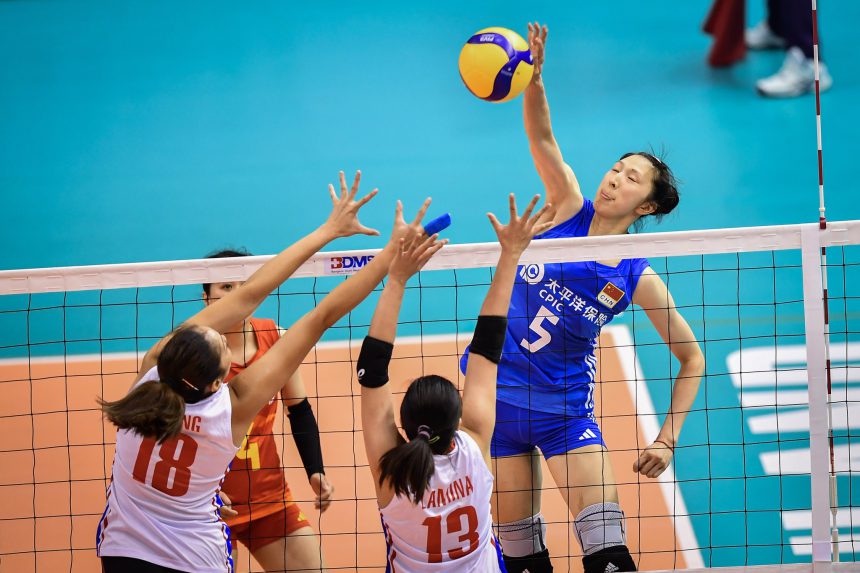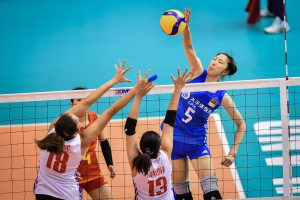 Wu Mengjie scored a match-high 18 points from 15 attacks, 2 blocks and one ace for China, while Zhong Hui and Yang Hanyu added 10 points apiece for the winning team. Alyssa Solomon contributed 13 points on the Philippines' losing effort.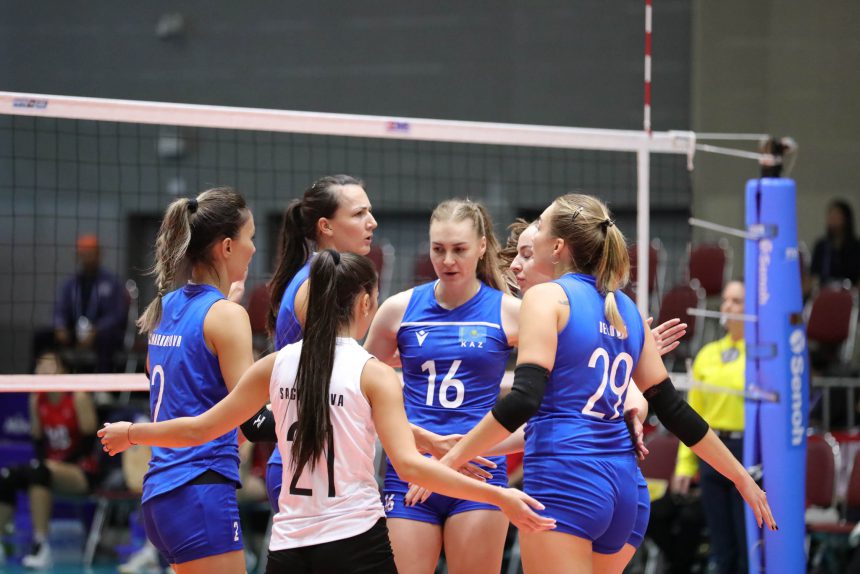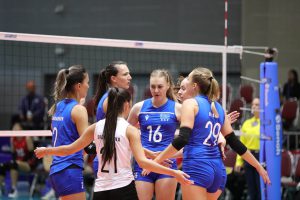 Another Pool D clash on Thursday saw Kazakhstan cruise to a convincing 3-0 (25-16, 25-23, 25-17) win against Hong Kong, China.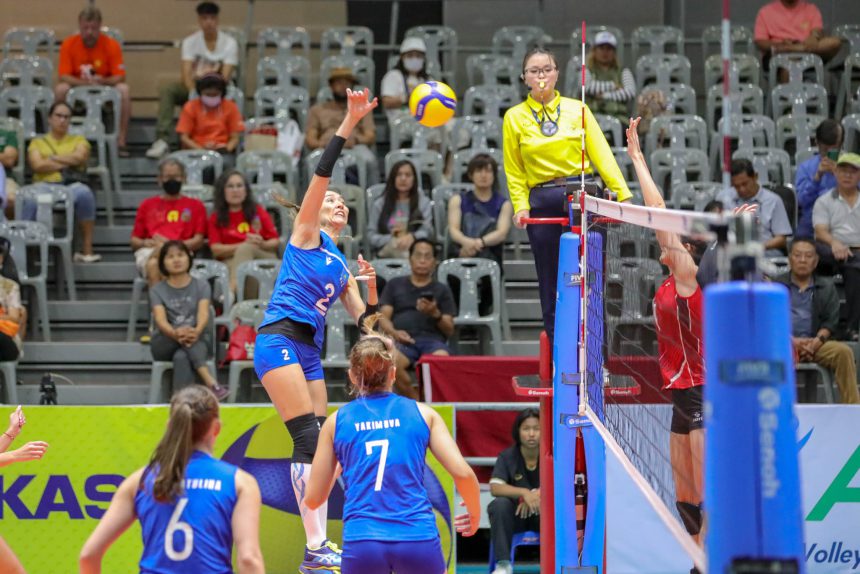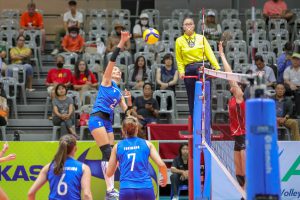 Skipper Sana Anarkulova chipped in with 12 points including 10 attacks for Kazakhstan, while Kristina Belova and Valeriya Chumak kept good company to add 11 and 10 points respectively. Yu Ying Chi and Chim Wing Lam scored 10 apiece on the Hong Kong, China's loss.
China and Kazakhstan had 6 points each from two straight wins in Pool D and will battle it out on Friday to determine the Pool winners. However, both teams are ensured of clinching Top 8 spots.
Philippines will next challenge Hong Kong China, but both teams had already suffered two losses in a row, with the former collecting only one point and the latter no point earned. Win or loss on Friday, both Philippines and Hong Kong, China will definitely be relegated to Classification Round for 9th-14 places.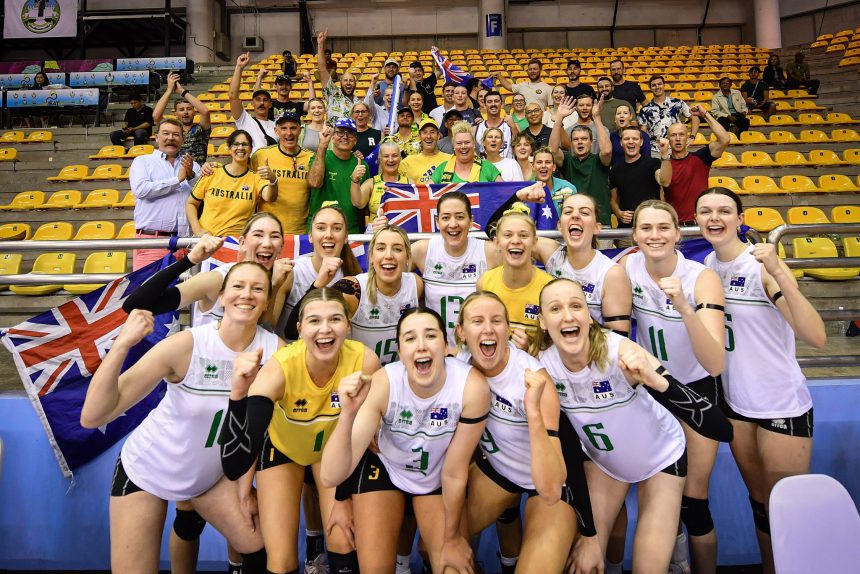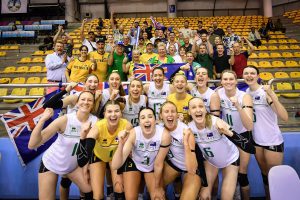 In Pool A, Australia claimed their first 3 points following their confident 3-0 (25-16, 26-24, 25-14) victory against Mongolia.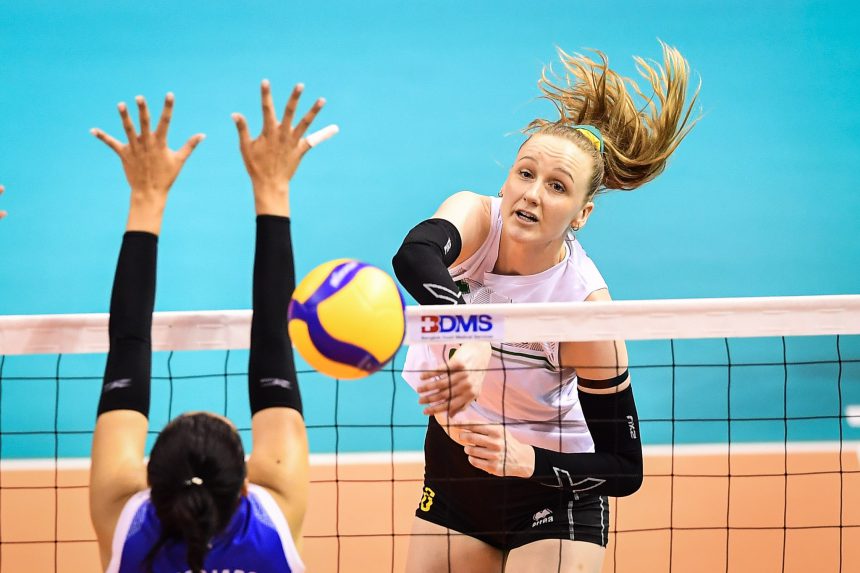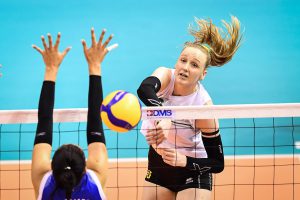 Beth Carey delivered 16 points from 11 attacks, 3 blocks and 2 aces for Australia, while Stefanie Weiler and Emma Burton kept good company to add 14 and 10 points respectively. Gan-Ochir Khongorzul led Mongolia with 9 points including 8 points from 23 attempts.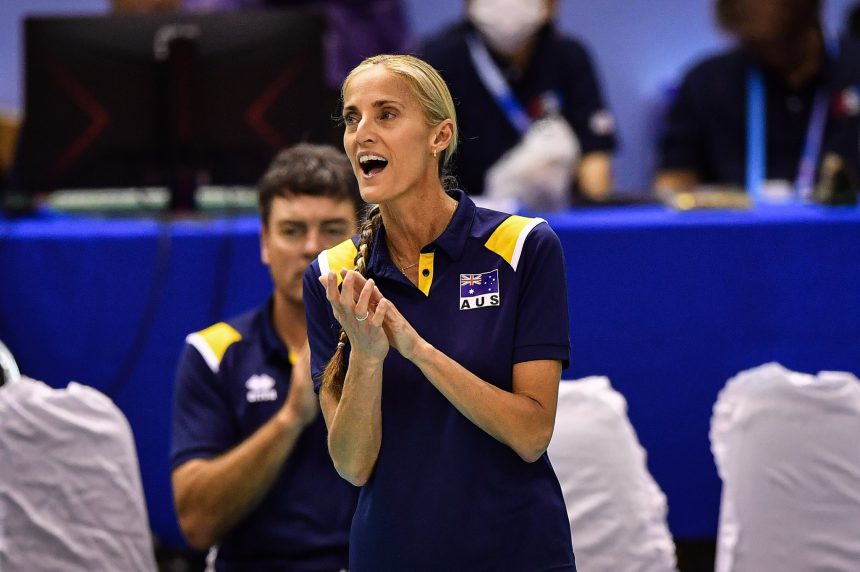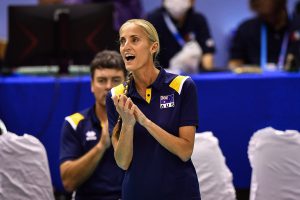 "It was a wonderful match, I think. We came all out and fought very hard. The Mongolians did an excellent job as well. I'm proud of my team and it's a great win. We are a young team and with this win, we can grow our confidence. It's nice to have a feeling of winning in this important tournament. I don't think that there is only one player who played the best in my team today. They played together, connected and supported each other really well. For our team, it's not kind of magic. It's like we come together and play well together, not individual," Australia head coach Nicole Hannan said after the match.
Thailand, which beat Australia in straight sets on the opening day, had a rest day on Thursday. The host side will play their last Pool A match against Mongolia on Friday. A possible win will enable Thailand to top Pool A and will advance to Top 8, joined by Australia.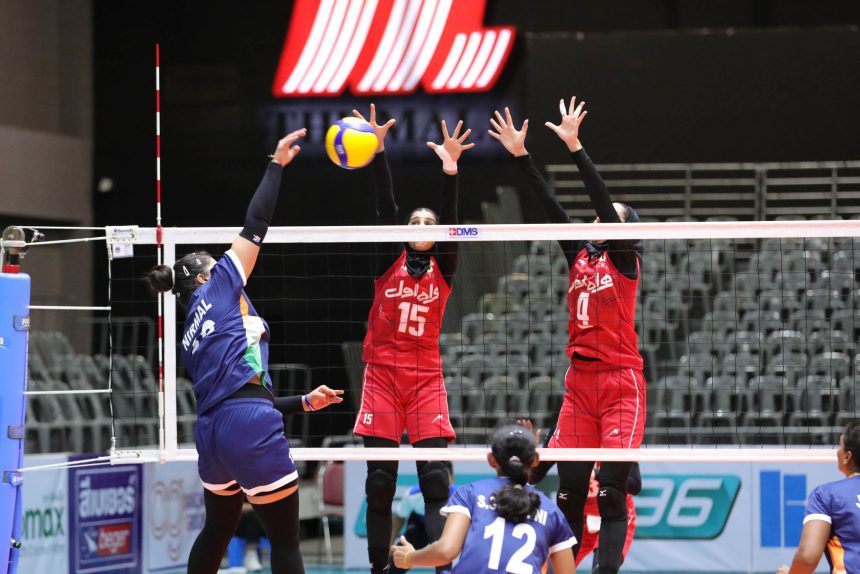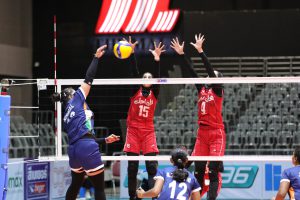 Pool B, which featured only three teams like Pool A and as a result, any team losing two consecutive matches are quite certain of crashing out.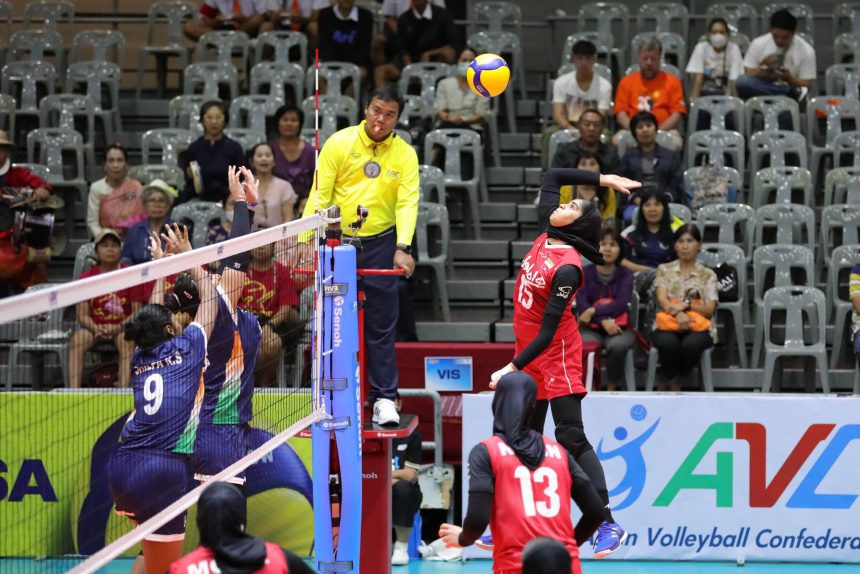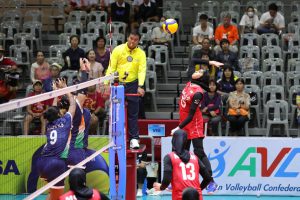 Iran, which succumbed to straight-set defeat at the hands of defending and consecutive two-time champions Japan, suffered another setback on Thursday after going down 1-3 (25-22, 19-25, 28-30, 17-25) to India. Following two straight losses, Iran are relegated to Classification Round for 9th-14th places.
On Friday, India and Japan, both of them bagged 3 points apiece from one win against Iran, will face off to determine the Pool B winners.
POOL RANKING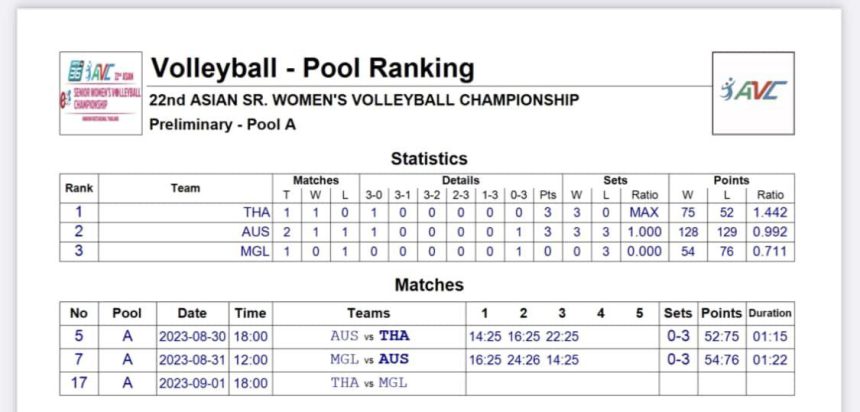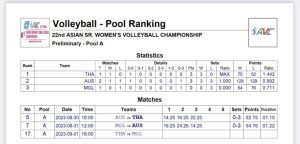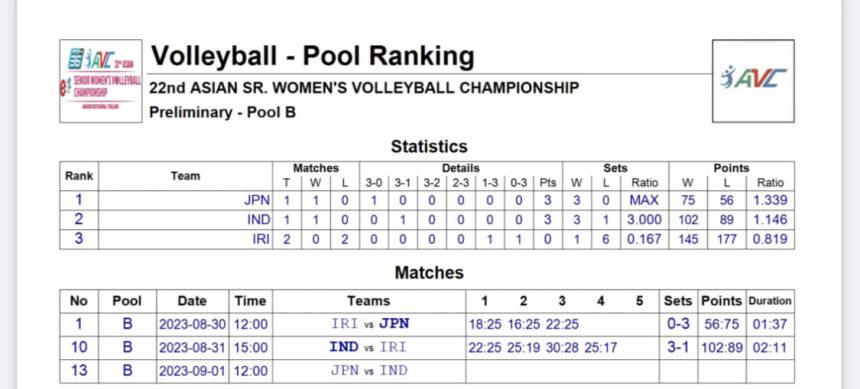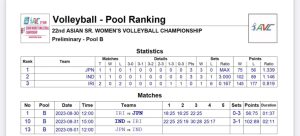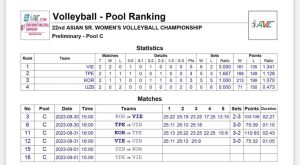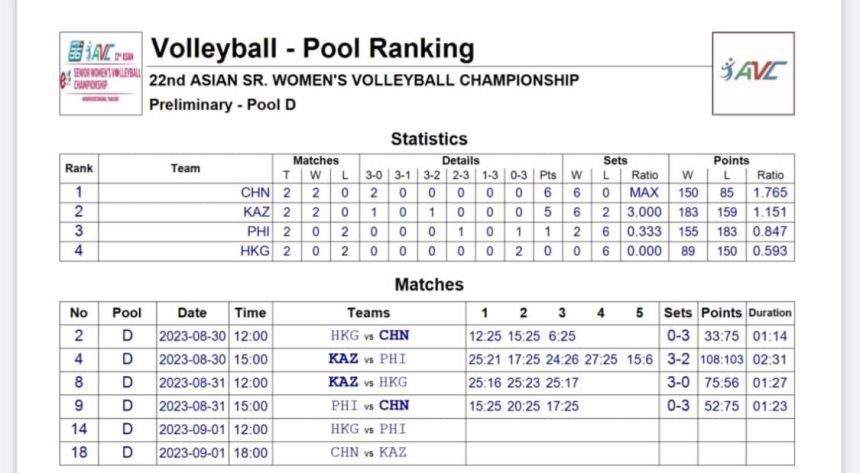 QUICK LINKS
AVC Website: click www.asianvolleyball.net
AVC Facebook: click www.Facebook.com/AsianVolleyballConfederation
AVC Twitter: click: www.twitter.com/AsianVolleyball
AVC Instagram: click: https://www.instagram.com/avcvolley/?hl=en
AVC Youtube: click: Asian Volleyball Confederation
AVC WeChat: Asian Volleyball Confederation