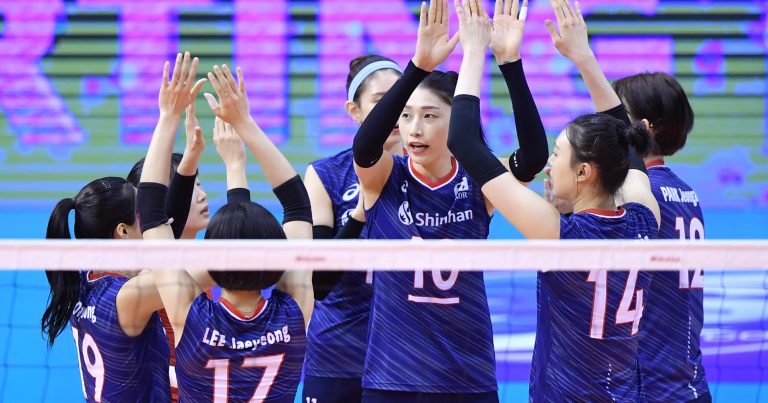 Nakhon Ratchasima, Thailand, January 8, 2020 – Kang Sohwi bagged a match-high 15 points including incredible 9 aces to help Korea clinch a comfortable 3-0 (25-15, 25-9, 25-19) victory over Iran on the second match day of 2020 AVC Women's Tokyo Volleyball Qualification here at the Chartchai Hall. 
With two 3-0 wins in a row, Korea and Kazakhstan, who overcome Indonesia earlier of the day, have secured two spots in the semi-finals. They are due to take on each other Thursday to decide the first place of Pool B, while winless Indonesia and Iran will compete for their maiden win in their last preliminary match. 
Led by the wing spiker Lee Jaeyeong with her mighty spikes, Korea zoomed to a 12-7 lead, forcing Iran to call a timeout. Though Iran pursued to narrow the gap to 10-13, Lee Dayeong successively emitted aggressive services, helping her teammates, especially her twin sister Lee Jaeyeong, grasp easy points one by one to a comfortable 20-10 lead. Stubborn Iranians played their utmost to save 4 set points from 11-24 to 15-24 but a service error spelled an end to the set in 15-25.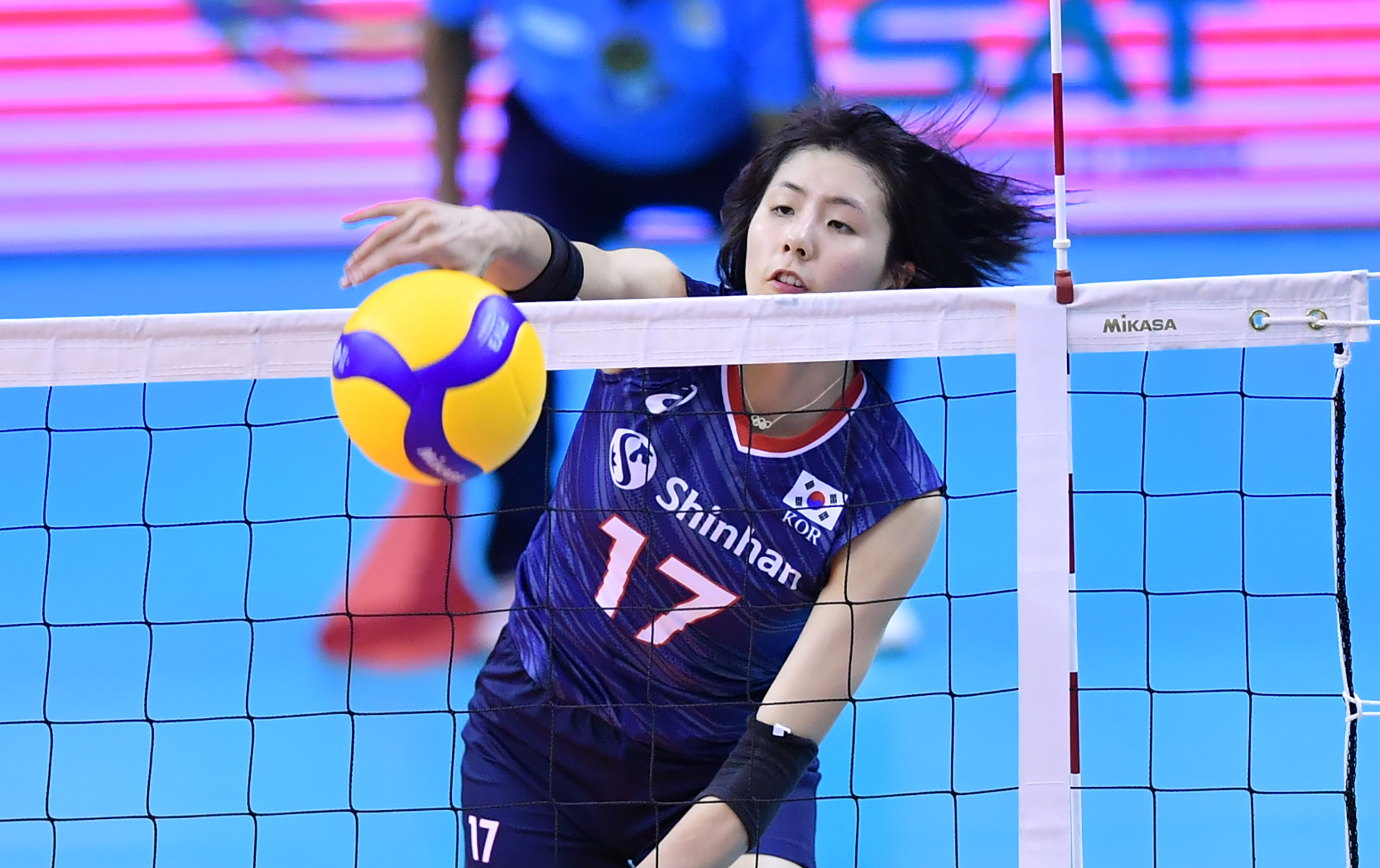 The second set turned out to be a one-sided situation since Lee Jaeyeong kept on fire and Kang Sohwi launched quite a few precision guided missiles. Korea led all the way and closed the set quickly in 25-9.   
Winning the second set in such a big margin, Korea sent several bench players to the court in the third set. Led by Poorsaleh Shahdehsari Elaheh, who registered remarkable team-high 13 points including 6 from the third set, Iran could match up well with them till 10-10 tie. But Korea proved their superiority as the bench players could also solve the problems. In addition to the stable and deadly service by Kang Sohwi, Pyo Seungju popped up with killing spikes periodically. Korea soon wrapped up the set in 25-19 following a service error by Iran. 
"Of course we are happy to win the match, but I expect more in the team's quality especially in blocking. We have yet to show the best we can do. We made some changes as we need to try some defence solutions. We have to improve day by day and concentrate match by match. Of course it will be tough tomorrow against Kazakhstan as they have good quality in blocking and attacking. We have to adapt to their style. We will do our best to win." said Korea head coach Stefano Lavarini. 
"We learned a lot from today's match against Korea. They are very strong. My team is still very young and have a lot to learn. I hope that they will improve in the future." said Iran head coach Mitra Shabanian. 
Related links of AVC
AVC Website: click www.asianvolleyball.net
AVC Facebook: click www.Facebook.com/AsianVolleyballConfederation
AVC Twitter: click: https://twitter.com/avcvolley
AVC Instagram: click: https://www.instagram.com/avcvolley/?hl=en
AVC Youtube: click: Asian Volleyball Confederation
AVC WeChat: Asian Volleyball Confederation