Chinese Taipei's Kou Nai-Han
Lausanne, Switzerland, October 17, 2020 – After a career in volleyball and some time away from the sport, Kou Nai-Han chose to continue her athletic career by playing beach volleyball and now she is claiming numerous successes for Chinese Taipei.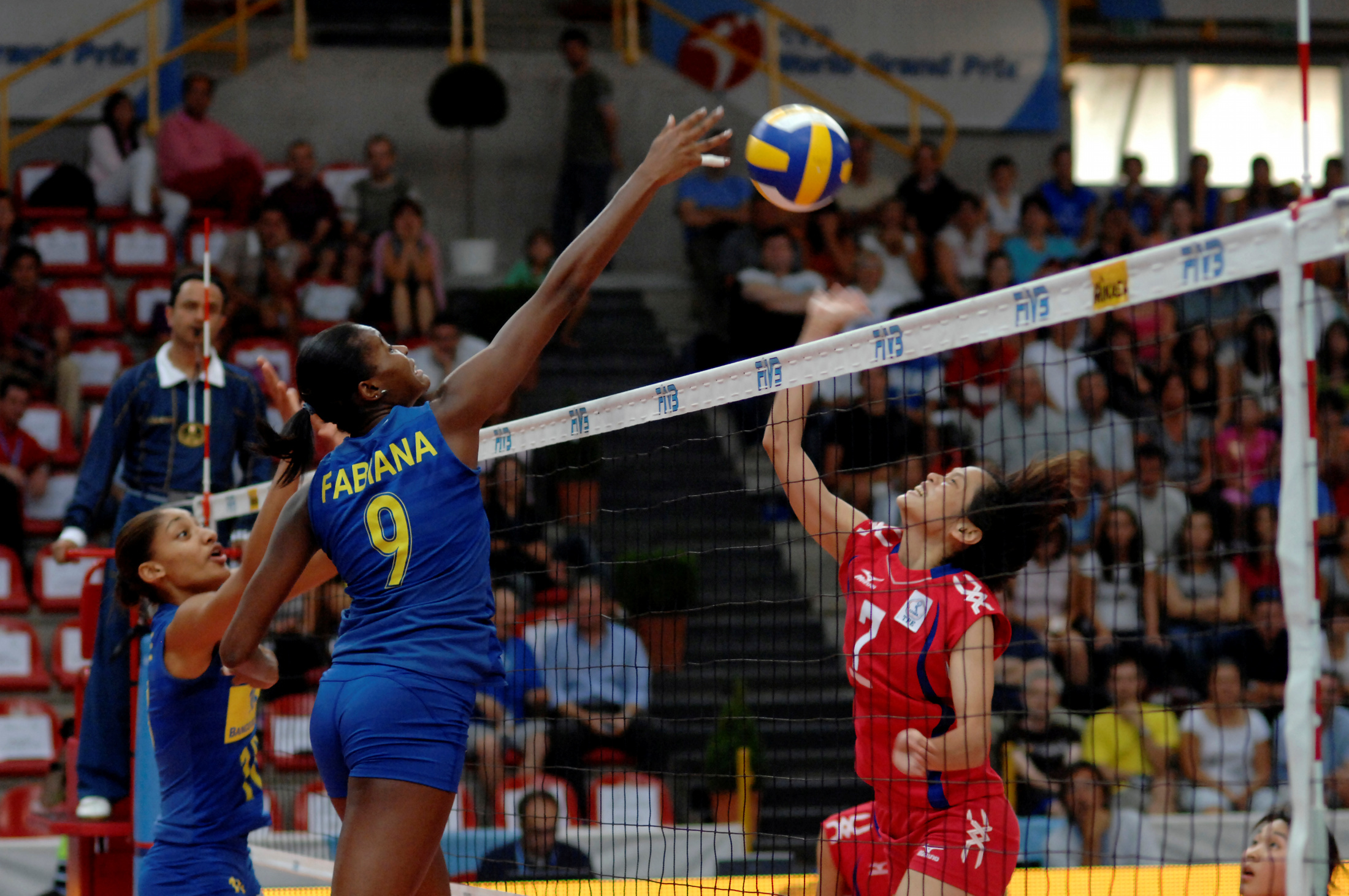 Kou began playing beach volleyball by chance. Despite a solid background in the indoor game, she had to relearn everything from scratch and consistently train to be competitive on sand, eventually earning her new stripes in beach volleyball.
"Back then, I retired from volleyball and entered the workforce. Sometimes my friends would invite me to play beach volleyball for fun. I was fortunate to bump into Professor Peng Yi-Kun, who led me to discover my passion for beach volleyball. I became more interested in beach volleyball after training a few times with him. I felt that it was more challenging than volleyball.
"My very first introduction to beach volleyball dates back to 2008. Despite my solid skills in volleyball, the skills and movements required in beach volleyball are totally different.
"Between 2011 and 2017, our beach volleyball training sessions went on and off, so our physical condition and skills could hardly catch up with those of other professional beach volleyball players.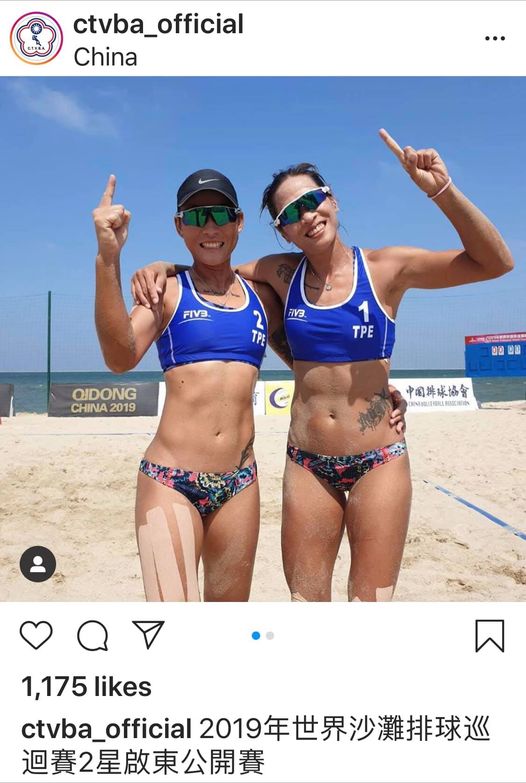 "In 2018 we began to establish a long-term training plan and with the support of our sports authorities, we got the opportunity to participate in many competitions, thus enhancing our physical strength, skills and experience.
"Our mental strength also benefitted from the long-term training, as well as the experience we got from each match we played, whether we won or lost. We were also able to fine tune our training programme and improve our skills and mental strength by competing against teams with different playing styles and tactics."
Kou won the Asian Games volleyball bronze medal in Doha 2006, but her first medal in beach volleyball came 12 years later when she won silver at the FIVB Beach Volleyball World Tour 2-star event in Jinjiang with her current partner Liu Pi-Hsin.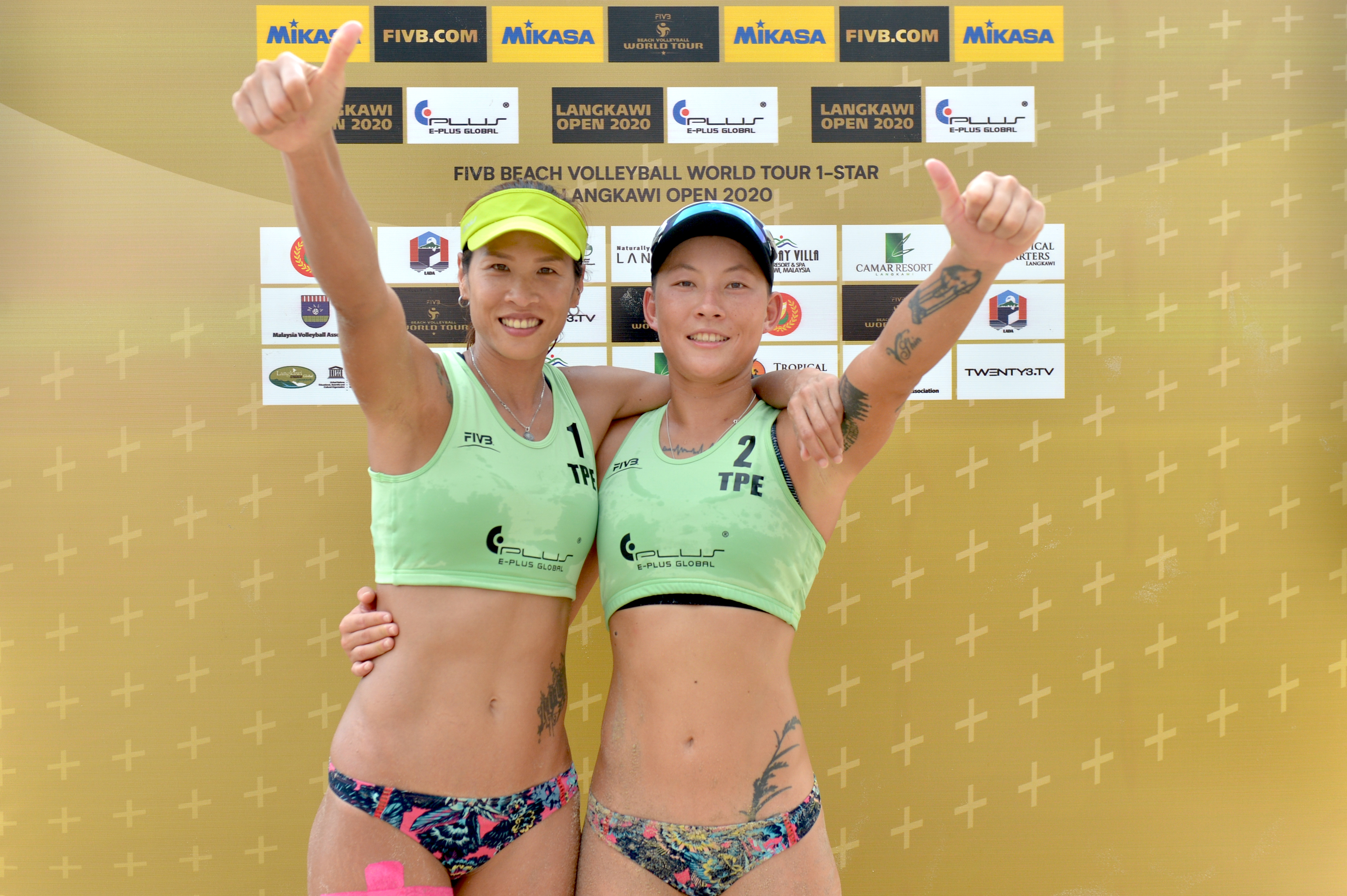 Less than two months after that, they finished third and first, respectively, in World Tour 1-star events in Daegu and Ulsan. They brought home another medal in 2019 at the Satun 1-star, then won gold again at the Langkawi 1-star – the final World Tour event before the pandemic struck.
"Before the pandemic happened, we planned to participate in many other World Tour events to earn more points. However, we had no choice but to adjust our training plan by slowing down, scheduling individual weight training programmes, improving playing skills and playing with different partners in different roles to try out other possibilities and strategies."
Now a fully fledged beach volleyball athlete, Kou believes she is more instinctive on the court as there are natural elements that affect the game. It also helped her to be a better indoor player.
"Every event has its own unique and memorable parts. Beach volleyball is an outdoor activity and that means we will encounter strong winds, rain and extreme heat during a match. Therefore, being resourceful and flexible is relatively important.
"There are times when my partner and I are not in good condition and the best part for me is the process of pursuing our shared goals and overcoming all the difficulties together. All the blood, sweat and tears create precious memories.
"It makes me fulfilled and satisfied when I successfully put into practice the skills and abilities I have acquired through our daily drills, like developing a quick sense of observation and response during a match, and quickly identifying the shortcomings of the opponents and responding with swift tactical changes.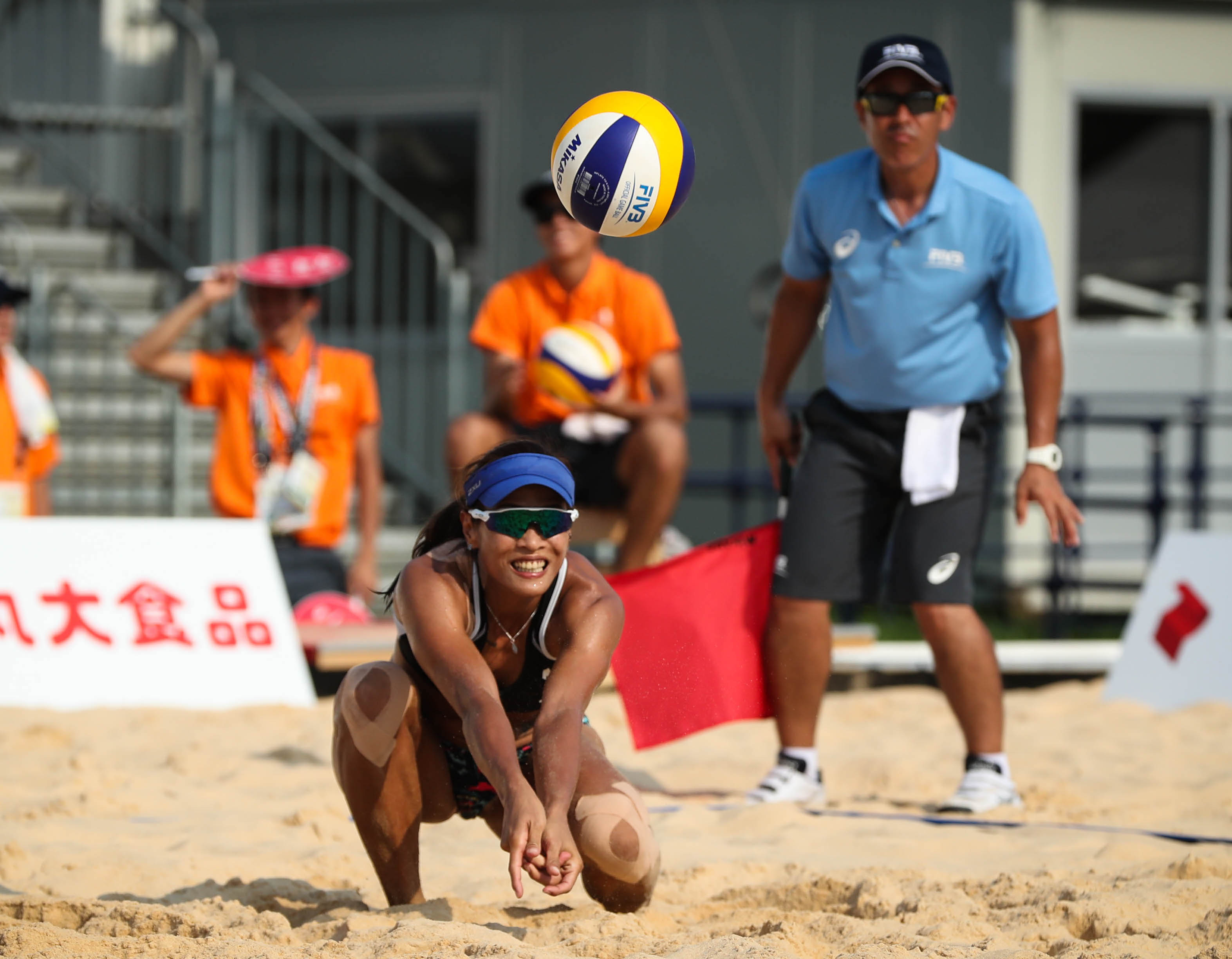 "I am grateful for the solid skills and practical thinking learned from indoor volleyball. They helped me to quickly adapt to beach volleyball, as the discipline requires a lot more concentration, delicate skills and better body control. All these have elevated my performance in volleyball to another level.
"Beach volleyball is a two-player squad without substitutions. The biggest change it brought me is the importance of self-discipline and athletic performance. As an indoor volleyball player, my mind was not mature enough because of my young age and I competed with just the bottom-line training requirements to maintain my performance.
"The coach really played a key role in pushing me to further strengthen myself, but after stepping into the world of beach volleyball, I fell in love with the challenges it presented. Good or bad, my performance mattered a lot to the result of the match.
"Even when I am not in the best condition, there is no one out there who can stand in and compensate. To become a better player, it is necessary to embrace a new mindset and abandon bad habits."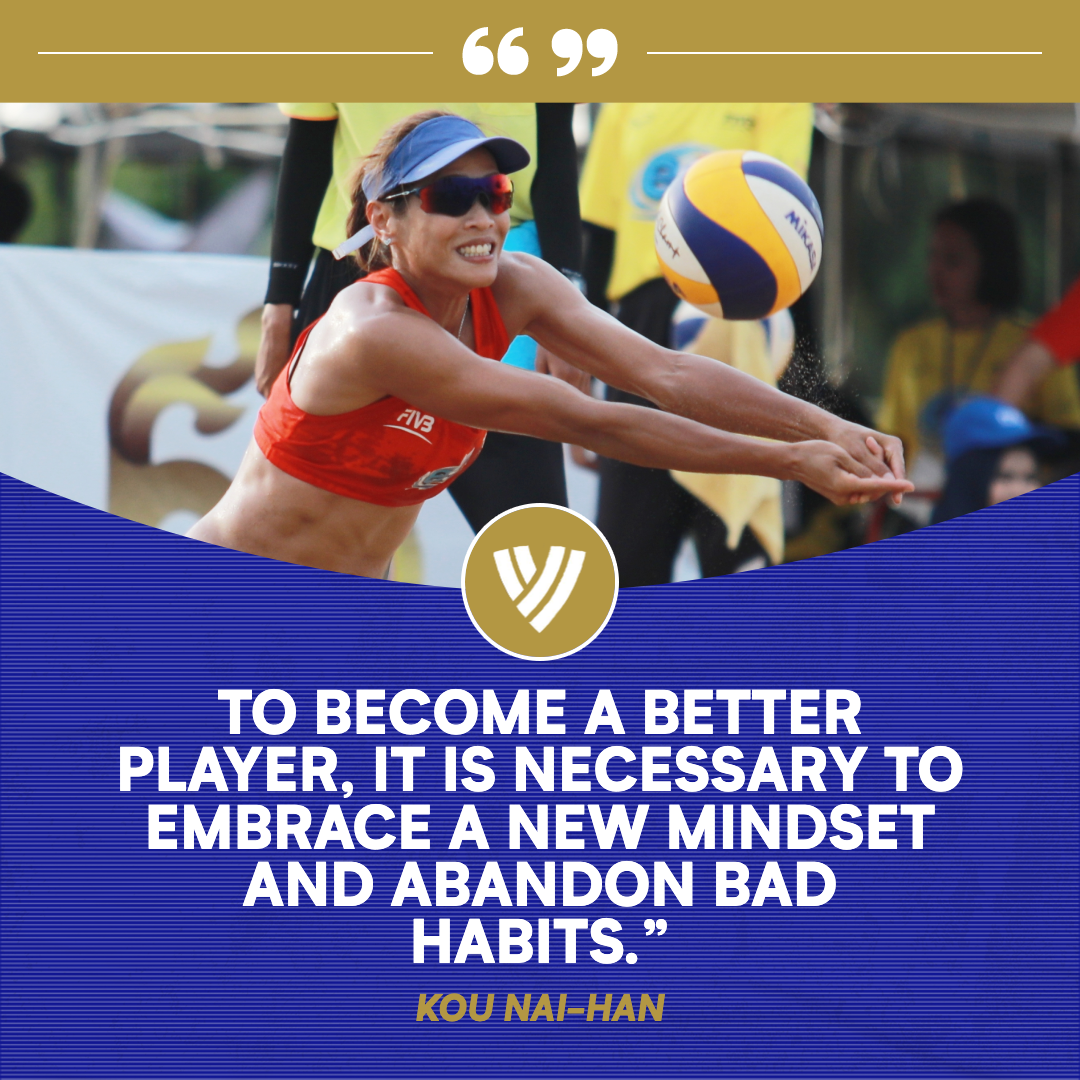 Kou is now 38 years old and still lives by the saying 'no pain, no gain'. She is now reaping the fruits of her commitment to excellence and hopes to pass on her mindset to Chinese Taipei's future generations.
"My interest in sports developed at the age of nine when I was in elementary school. I got started with track and field like high jump and long jump. One day I learned that the school was planning to form a volleyball team, and out of my enthusiasm for sports, I joined that team.
"The training was very hard for an elementary student, but the coach told us an old proverb 'no pain, no gain' which impressed me a lot and inspired me to go on with my volleyball journey.
"I am now a junior high school teacher in physical education and I also serve as a coach of the women's volleyball team. My future plan is quite simple. I plan to focus on my job as a teacher and coach and share my experience with the younger generations."
Related links of AVC
AVC Website: click www.asianvolleyball.net
AVC Facebook: click www.Facebook.com/AsianVolleyballConfederation
AVC Twitter: click: https://twitter.com/avcvolley
AVC Instagram: click: https://www.instagram.com/avcvolley/?hl=en
AVC Youtube: click: Asian Volleyball Confederation
AVC WeChat: Asian Volleyball Confederation