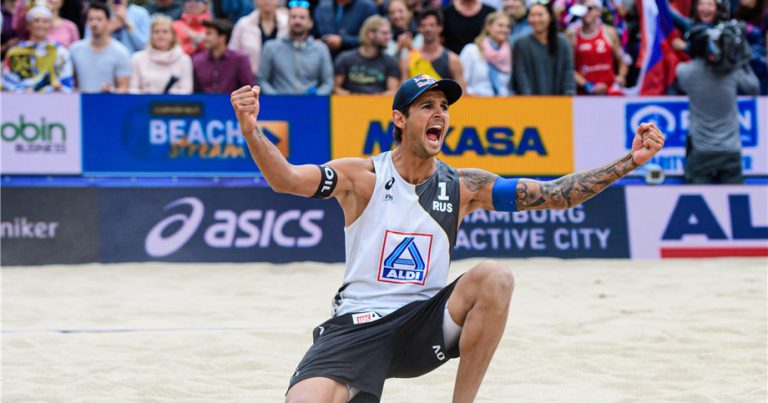 Hamburg, Germany, July 7, 2019 – Two years ago, Viacheslav Krasilnikov sat silently next to partner Nikita Liamin after the Russian duo finished third in the FIVB World Championships.
A fine finish, to be sure, but he didn't have much to say that day in Vienna.
Sunday at Am Rothenbaum Stadium, Krasilnikov once again didn't have a lot to say, but this time, with a smile, he promised there will more to express.
"I just don't believe it, I'm a champion right now," Krasilnikov said. "I think I will have more words to say tomorrow."
Krasilnikov and Oleg Stoyanovskiy now have a World Championship to celebrate after they overcame Julius Thole and Clemens Wickler plus a partisan German crowd estimated at 12,000 for a 2-0 (19-21, 21-17, 15-11) victory to claim the gold medal at the US$1-million FIVB World Beach Championships presented by comdirect and ALDI Nord.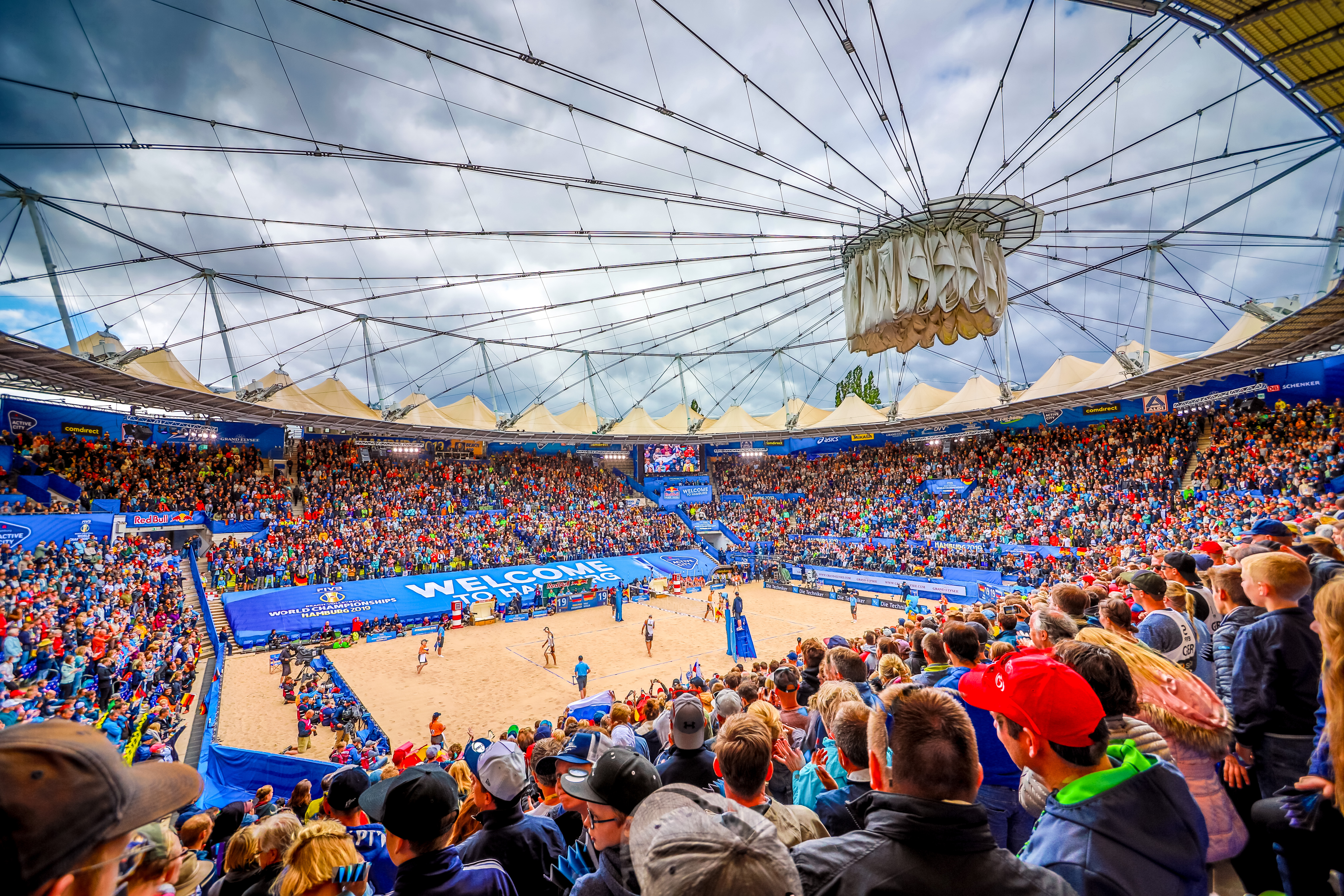 "It's very amazing for him because he was upset after last World Championships in Vienna after the semifinal," said Stoyanovskiy, the youngest World Champion at 22 years, 9 months and 11 days. "This is an achievement for him."
The rewards started piling up for the Russians. Foremost, the victory qualified a spot for Russia in the Tokyo 2020 Olympics. They took home US$60,000, and an additional 1,600 points in the Olympic qualification process for the team that entered the tournament ranked third in the world.
They played like the best throughout the tournament, winning all eight of their matches in the 10-day event. They won 16 of the 18 sets in which they played.
"No words needed," Stoyanovskiy said. "It's incredible, I can't describe my feelings. I won a major many years ago, but I am here. That's what I worked for many years."
Noisy, packed crowds followed the young Germans throughout the event. Thole, 22, and Wickler, 24, also entered the final with a 7-0 record in the tournament had had the house roaring after taking the first set.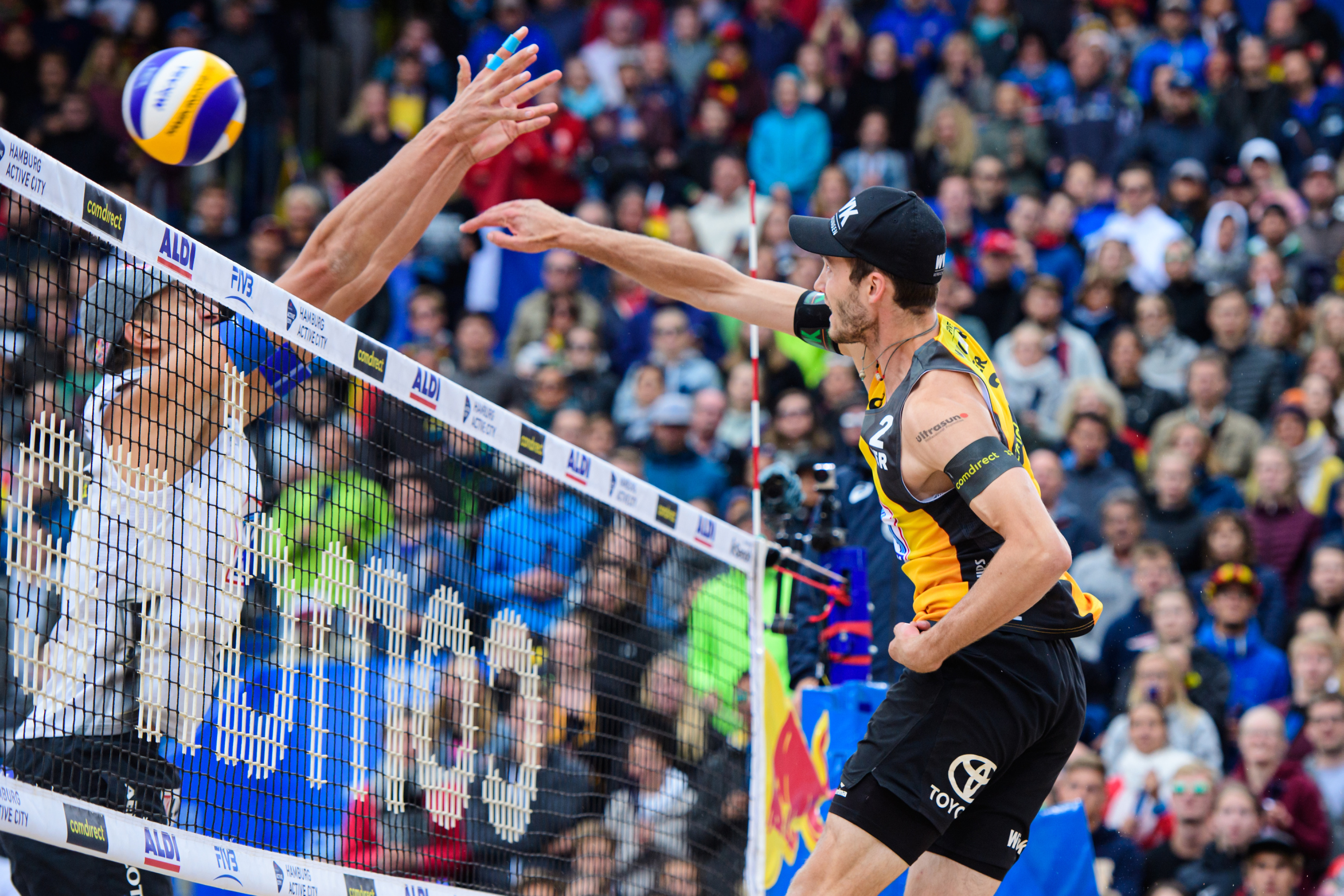 Then they had to deal with the steely Russians, who accepted the pressure and came through.
"I was sure we could do it," Krasilnikov said. "I have trust with my partner, so I was calm."
The Germans had an 8-7 lead in the third set, but Wickler served out and Stoyanovskiy served an ace. The Russians never trailed again.
"The Russians served today on a really high level," Thole said. "During the whole three sets, they did a lot of mistakes, especially in the first set, but when they hit it in the court, they always did great serves and that was the biggest difference for us."
A year ago, in Hamburg at the World Tour Finals, the German duo flashed their potential with a fourth-place finish. This time, they topped the No. 1 team in the world, Norway's Anders Mol and Christian Sorum, in the semifinals.
"If you see where we came from last February when we were like 18th or 19th in the world, we had to go through country quota matches, through qualifications," Wickler said. "Afterward we got into the main draw and now second at the World Champs and that is good progress. We still want to increase our game; we want to get better. There are still big tournaments so we will prepare for them and hopefully do as good as we did and maybe even better."
Rebounding from a semifinal defeat – a rare event –Mol and Sorum captured the bronze medal with a 19-21, 21-15, 15-10 over Tri Bourne and Trevor Crabb of the United States.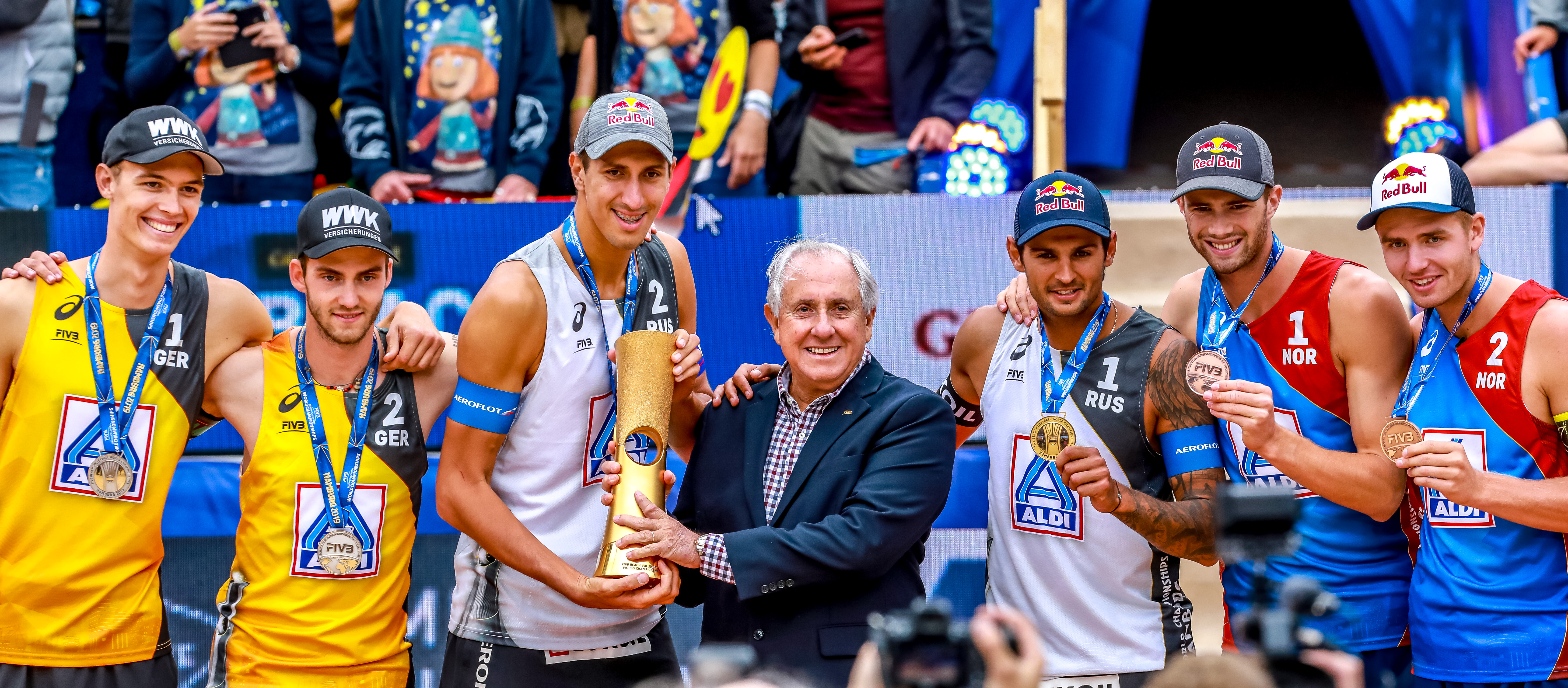 The Norwegians bounced back from their loss to Thole and Wickler on Saturday night. Their match record on the FIVB World Tour during the Olympic qualifying cycle is now 42-4 with four tournament titles in eight events.
"It's been crazy all week," Mol said of the crowd. "There were thousands of people who couldn't get into this arena. That's just amazing to see and I'm happy to see that the sport is growing in this direction, especially here in Hamburg."
Crabb and Bourne, who captured the Qinzhou, China 3-star event in October, were trying to end a U.S. drought on the World Championships podium. The last American medal was picked up by Todd Rogers and Phil Dalhausser, who took bronze in Stavanger, Norway in 2009.
It was the fourth meeting between the teams and the first time the Americans collected a set off the Norwegians.

Related links of AVC
AVC Website: click www.asianvolleyball.net
AVC Facebook: click www.Facebook.com/AsianVolleyballConfederation
AVC Twitter: click: https://twitter.com/avcvolley
AVC Instagram: click: https://www.instagram.com/avcvolley/?hl=en
AVC Youtube: click: Asian Volleyball Confederation
AVC WeChat: Asian Volleyball Confederation