Taipei, Chinese Taipei, April 25, 2019 – Determined Panasonic Panthers came from behind to beat Qatar's Al-Rayyan in epic five-set thriller 19-25 25-19 25-23 19-25 15-9 to secure their place in the final showdown of the 2019 Asian Men's Club Volleyball Championship at the University of Taipei (Tianmu) Gymnasium on Thursday.
Suntory Sunbirds gave Japan the first-ever silver medal in the 2001 Asian Men's Club Championship in Shehong, China after going down to Korea's Samsung Fire in the final and Toyoda Gosei Trefuerza won another silver medal for the nation in 2017 following after a disappointing 0-3 loss to Iran's Sarmayeh Bank Tehran in the showdown.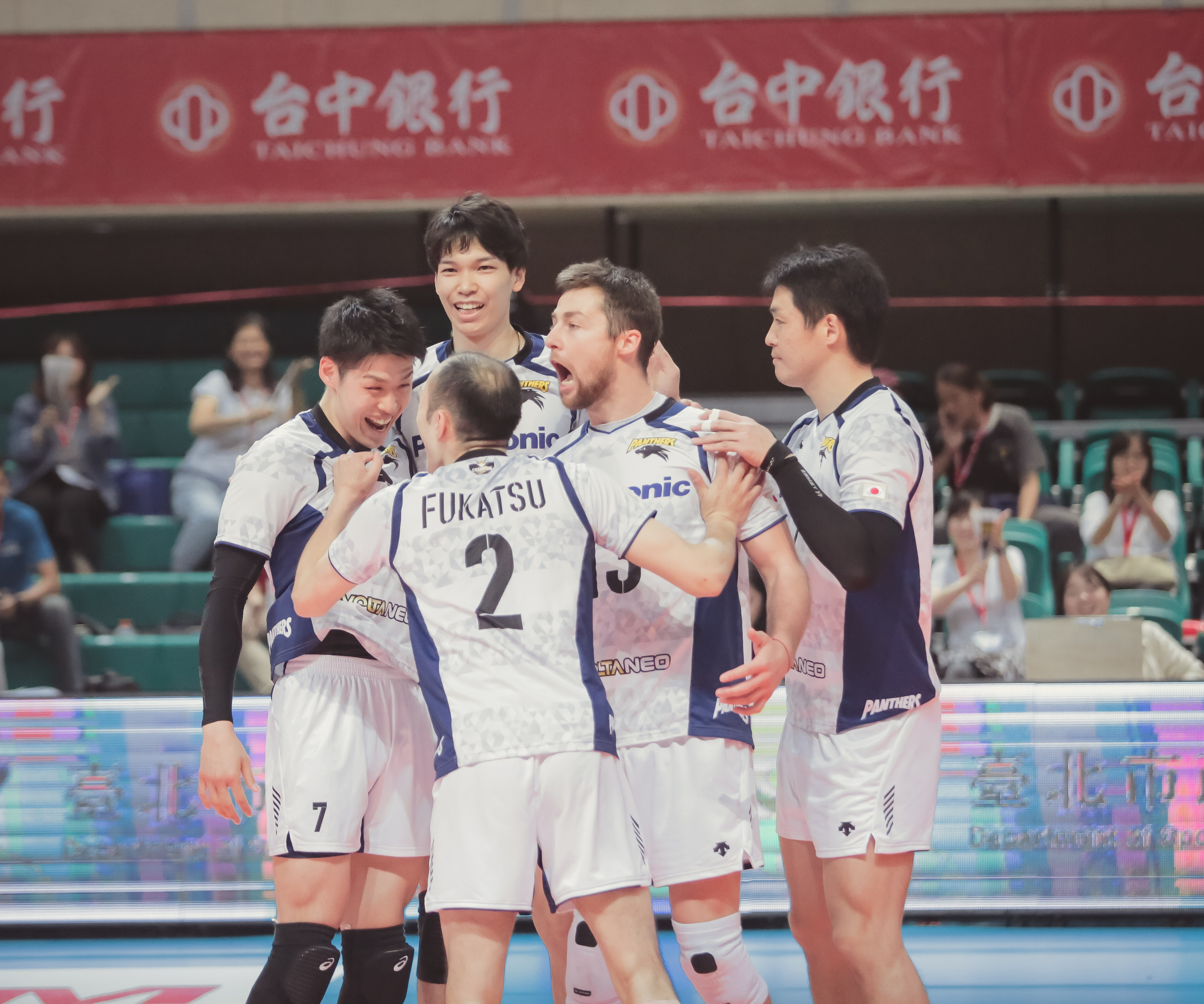 In 2010, Panasonic Panthers claimed bronze in Zhenjiang, China after a scintillating 3-0 win over hosts Shanghai Tang Dynasty in the third-place playoff and with the hard-fought 3-2 win against Al-Rayyan on Thursday, Panasonic Panthers became the third team in Japan's history to reach the final round of this topflight competition.
In an effort of advancing to the first final ever of Panasonic Panthers in this championship, Michel Kubiak scored a match-high 29 points including 23 attacks from 53 attempts and team-leading 3 blocks for the Japanese side. Kamil Rychlicki chipped in with 25 points including 20 kills from 47 attempts and 3 blocks, while team-mate Marcus Costa contributed 20 points including team-leading 4 blocks.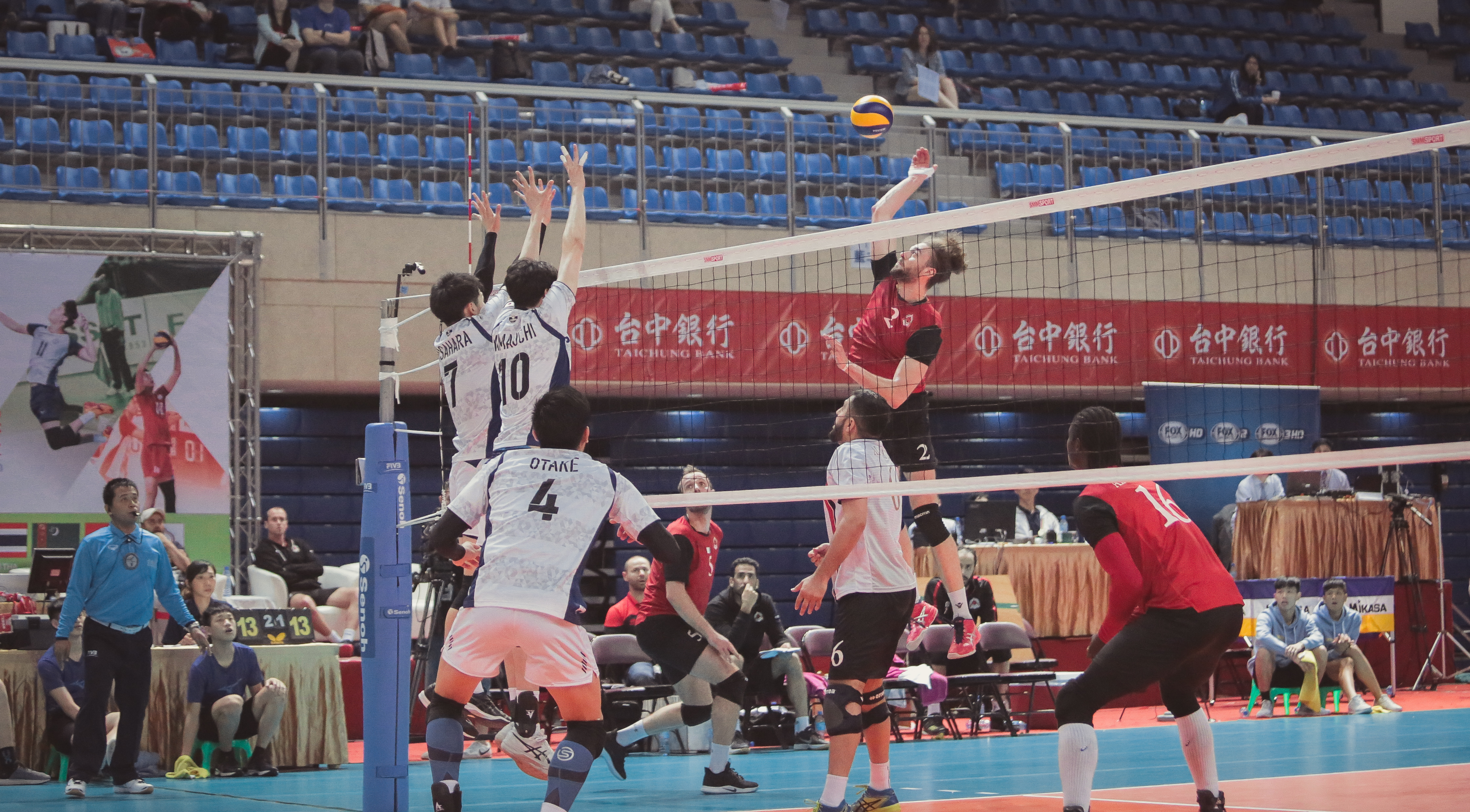 Panthers fielded a powerful lineup spearheaded by Polish Michel Kubiak, who led Poland national team to back-to-back World Championship title, and star spiker Issei Otake, while Al-Rayyan were also offensively strong with the likes of the 206cm-tall ace spiker Kamil Rychlicki, who hails from Luxembourg, Brazilian Mascus Costa and powerful attacker Youssef Oughlaf.
Rychlicki and Kubiak engaged in a fiery duel from the very beginning of the tough battle, with the former joining blocking forces with Birama Faye, 210cm tall, and the latter on fire with exceptional attacks and terrific jump serves. Strongly-built Costa put Al-Rayyan in front with his powerful hits to maintain a four-point clear at 20-16. Otake's great serves and fast spikes by Akihiro Yamauchi scored some important points for Panthers, but not enough to save the day for the Japanese as the Qataris took the thrilling set 25-19.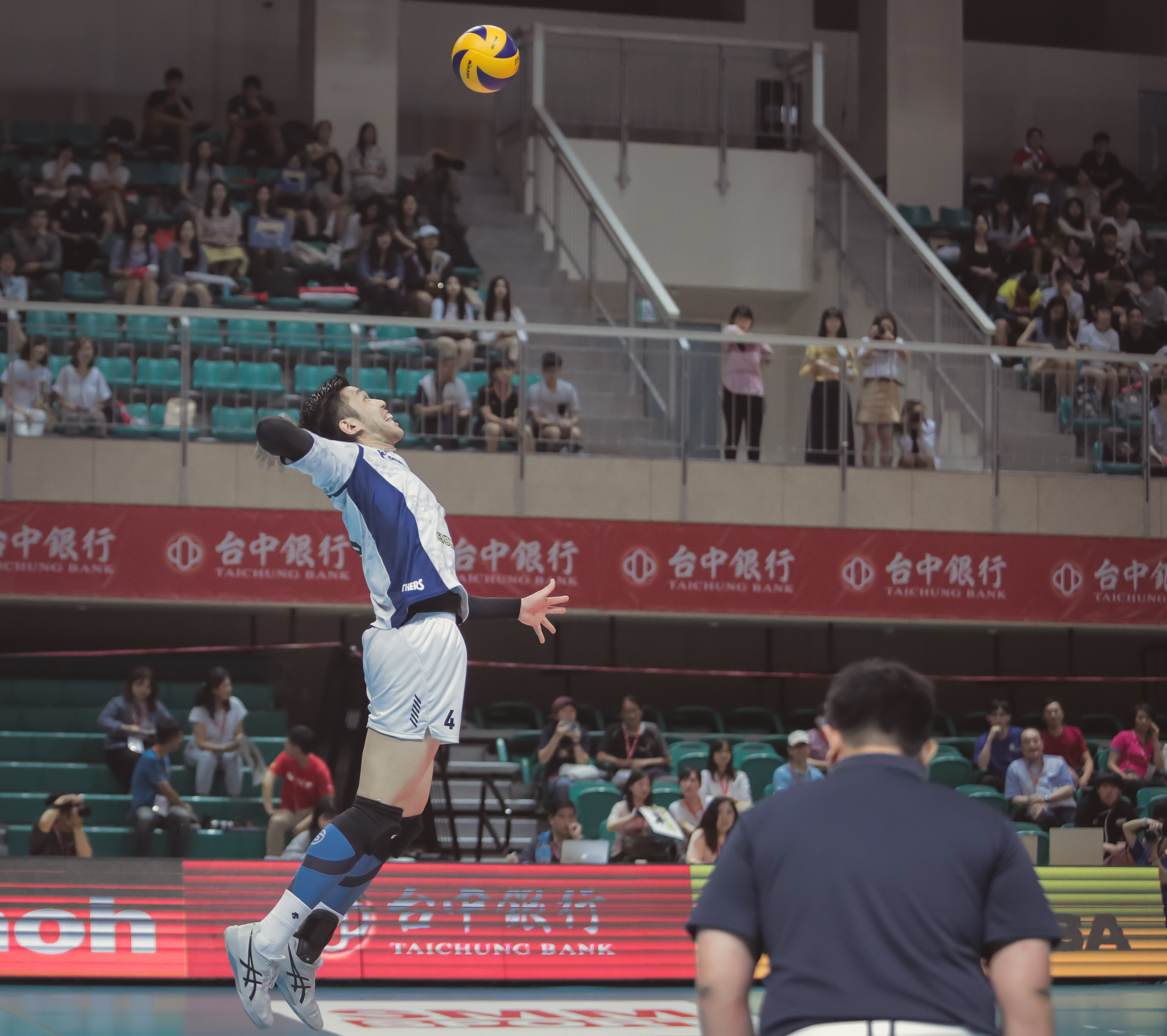 Rychlicki still showcased his superb skills in the second set, overpowering the smaller blockers with his thundering attacks to help the team closely match the speedy and tactical Japanese which saw the score tied at 10-10. Panthers started to produce the goods, with left-hander Kunihiro Shimizu attacking devastatingly to boost the Japanese hopes in this set. Kubiak became the star of the show as he gained crucial points for the Japanese team. Panthers sealed the set win 25-19.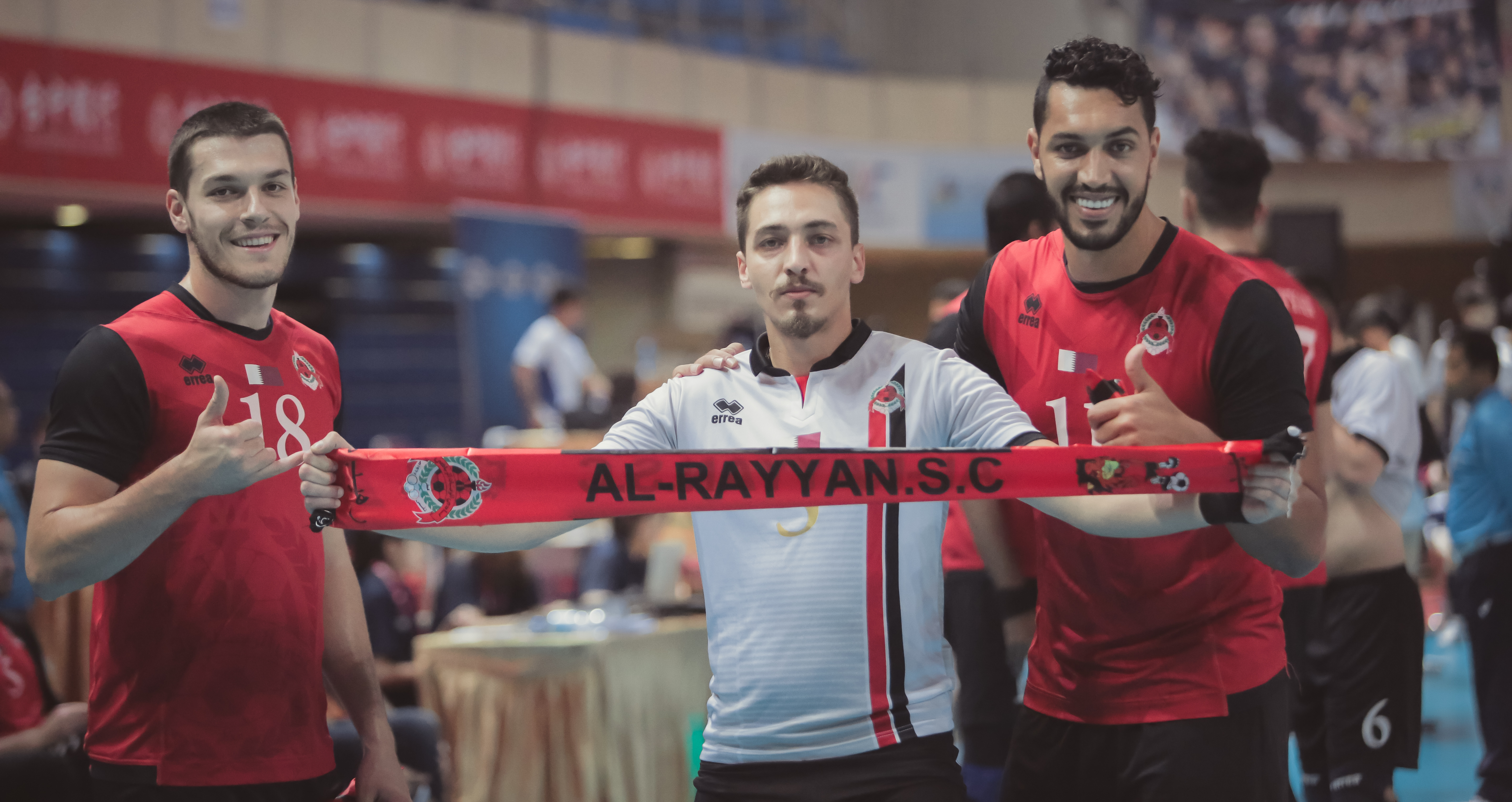 In the third set, Al-Rayyan made a strong start to race to a 5-1 lead, thanks to Costa's powerful jump serves and Rychlicki's fine attacks. Kubiak, Tsubasa Hisahara and Yamauchi combined well to bring the Japanese side back on track with their aggressive attacks and solid blocks. Panthers caught the fighting oppositions at 17-17 and again 20-20 and went on with that splendid form to win the hotly-contested set 25-23.
Their confidence boosted after holding a 2-1 advantage and Panthers still relied on their attacks, with the rivals on counter-attacks. The Japanese led initially 7-4, but the Qataris did not want to give up easily. Rychlicki and Costa were on fire hitting like lightning to help the score tied at 10-10 and never looked back after that. Al-Rayyan led all the way to capture the set 25-19, forcing the Japanese to contest the do-or-de tiebreaker.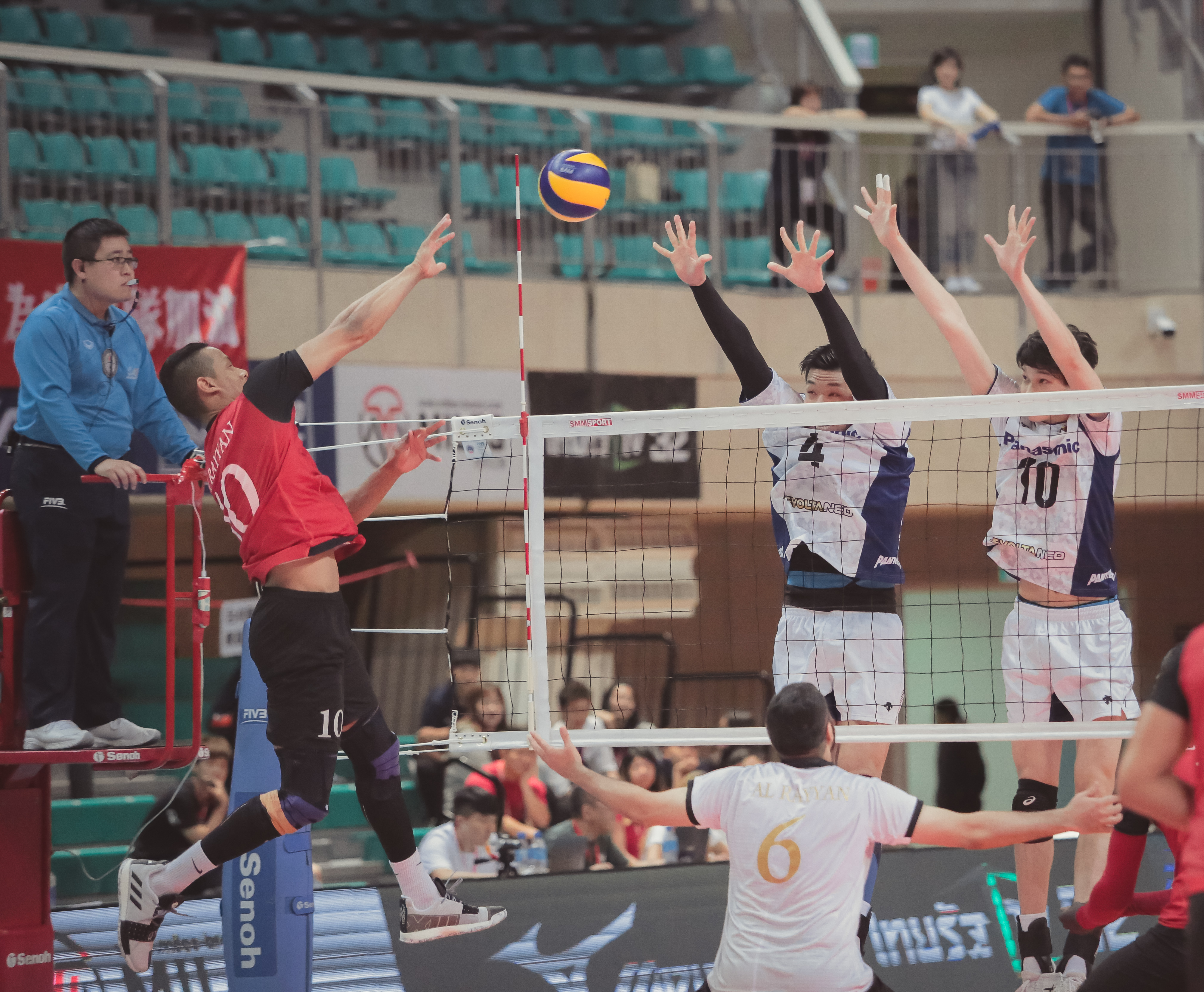 In the decider, both teams poured everything to win the set, but Panthers remained in devastating form to stay in front with a three-point clear at 12-9. From that point, Kubiak and Otake joined forces in letting loose their attacks to help the Japanese score three straight points including the last point from a Kubiak's sharp spike to the back court for the eventual 15-9 win. However, Al-Rayyan head coach Carlos Eduardo requested for the ball in/ball out challenge, but it was not successful. Panasonic Panthers celebrated their victory by hugging each other, everyone was all smiles.
After the match, Panasonic Panthers head coach Shinji Kawamura, his eyes brimmed with tears of joy, said, "Al-Rayyan have tall players with good service. We just did our best step by step and tried to think about how we could win. That's why we won. The key point of my team's success was that we never give up and we just tried our best from the very beginning to the end and my players did a good job in this match. We played five sets in the semi-finals and I really don't know if we will play five sets again in the final round. We are here to win the championship and we will do our best to accomplish that goal in our final match."
Related links of AVC:
AVC Website: www.asianvolleyball.net
AVC Facebook: www.Facebook.com/AsianVolleyballConfederation
AVC Twitter: https://twitter.com/avcvolley
AVC Instagram: https://www.instagram.com/avcvolley/?hl=en
AVC Youtube: Asian Volleyball Confederation
AVC WeChat: Asian Volleyball Confederation