Vinh Phuc, Vietnam, April 27, 2023 – China's Liaoning Donghua VC defied against all odds to beat the 2021 champions Altay in well-fought three-setter 25-19, 25-22, 25-21 in the 2023 Asian Women's Club Volleyball Championship at the Vinh Phuc Gymnasium on Thursday.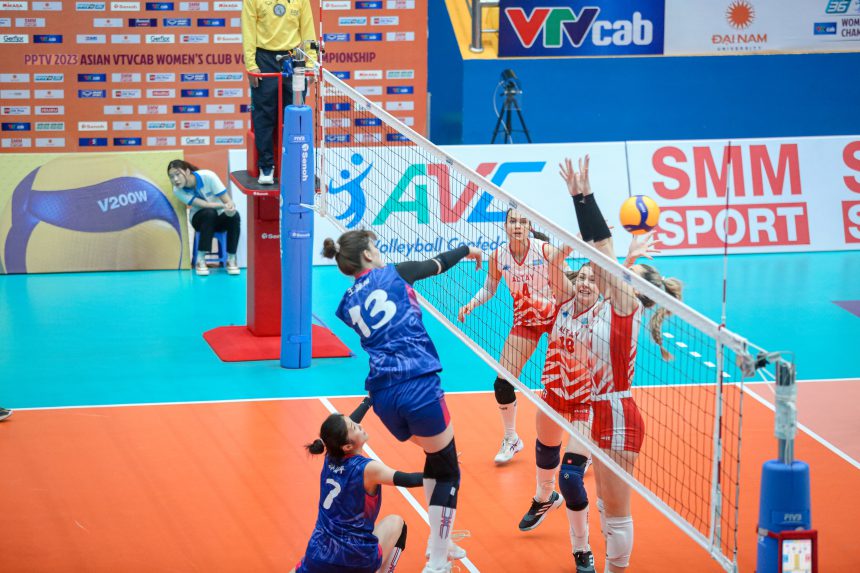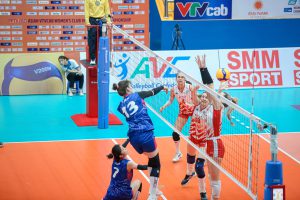 Against Liaoning Donghua, the team finishing 7th at Chinese V. League in the current 2022/23 season, Altay VC from Kazakhstan made a strong start to lead initially 3-0, but the Chinese side clawed their way back. Outside hitter Shi Bingtong and opposite Sun Xizoxuan came up big from the very beginning of the set, unleashing powerful attacks to help Liaoning Donghua catch up the Kazakh powerhouses at 12-12.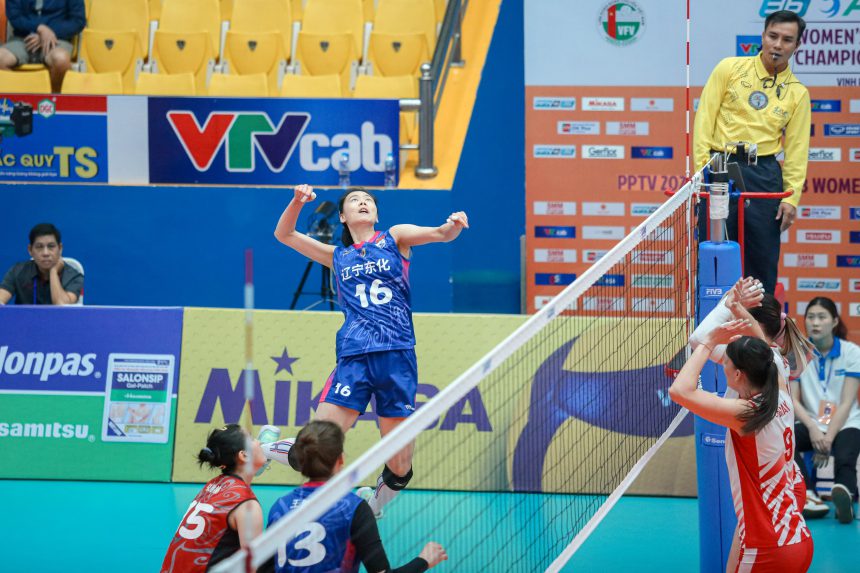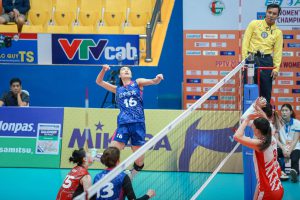 Assisted by setter Sun Haiping and the 198cm-tall middle blocker Cheng Wen, Shi and Sun remained productive for their team throughout the first set, which saw determined Liaoning steal the show to win the thrilling set 25-19.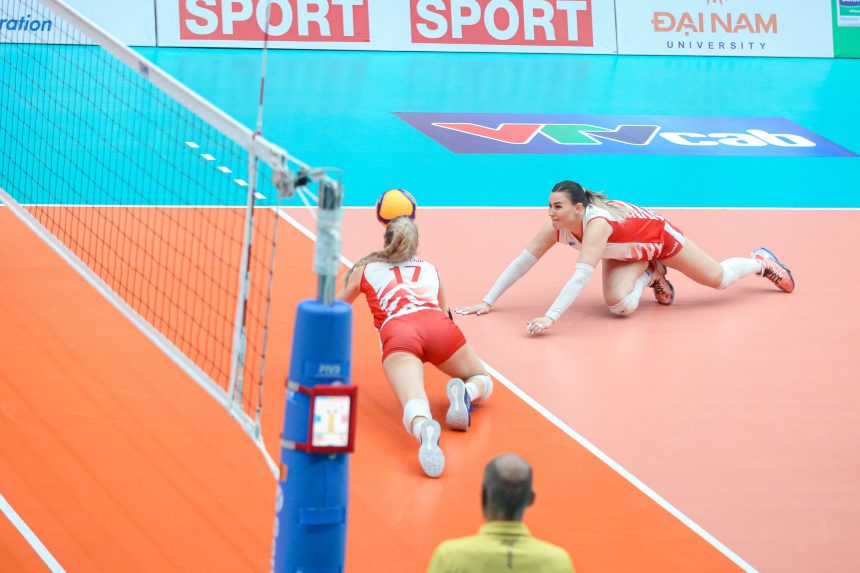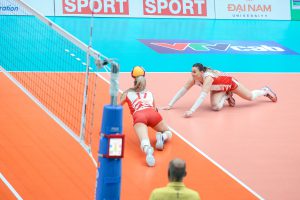 Going down one set, Altay briefly regained their best form in the second set to take an early 5-1 lead and extend it to 7-3 when substituted Russian Irina Malkova, 192cm tall, carried out fast attacks and captain Sana Anarkulova, who was instrumental in lifting the comeback 3-2 win against Diamond Food on the opening day, attacked powerfully to move the Kazakhs ahead 9-5.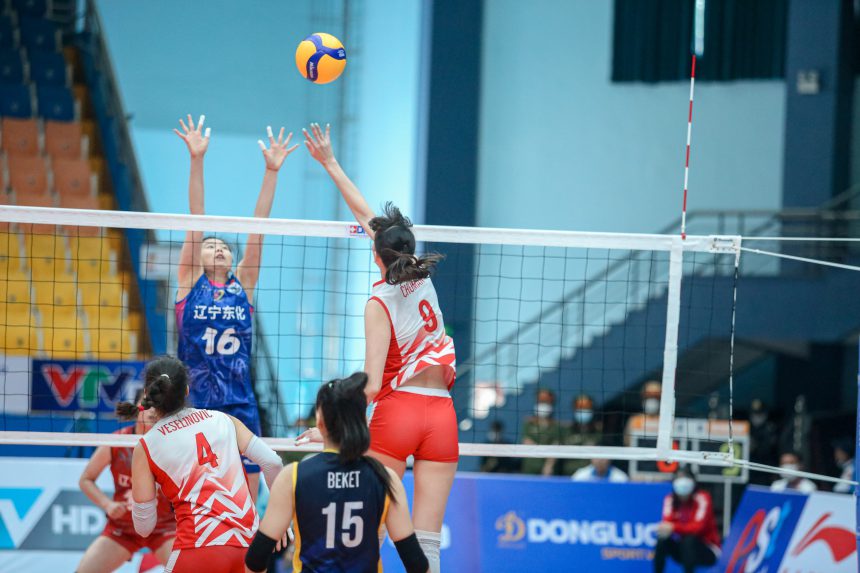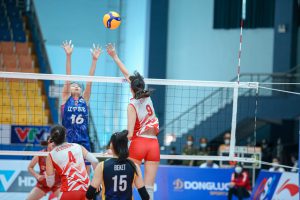 After that, Altay became more prone to unforced attacking mistakes and suffered on poor reception, allowing the Chinese scoring opportunities. Liaoning caught up with Altay at 12-12 and both sides came into a see-saw affair as neither side surrendered easily, trading aggressive attacks and blocks to saw the scores leveled at 20-20 and again 22-22. However, Liaoning fared better in their defence and deceptive drop shots which saw the Kazakhs flat-footed for several times. The Chinese counterparts clinched the close set 25-22.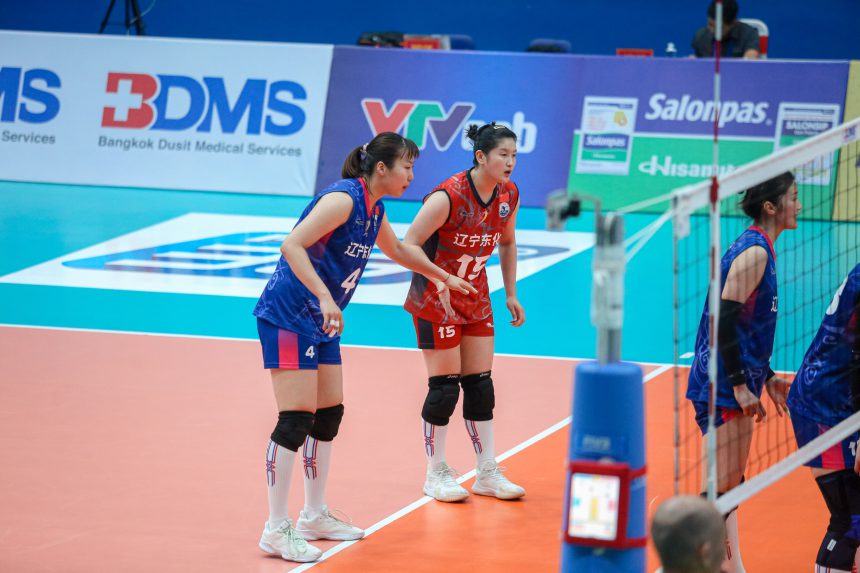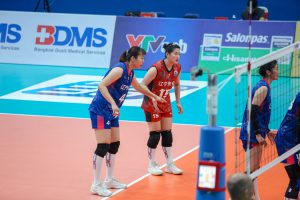 In the third set, Altay set up an early pace to take the early lead with a 3-point clear at 11-8. Anarkulova tried hard to give a momentum to her team as she stretched her hands to smash her way, but it was not her day as she came up with more mistakes. Trailing 11-15, Liaoning moved into top gear to even it at 15-15 and never looked back after that, making the most of the rivals' mistakes, to capture the set 25-21 and match.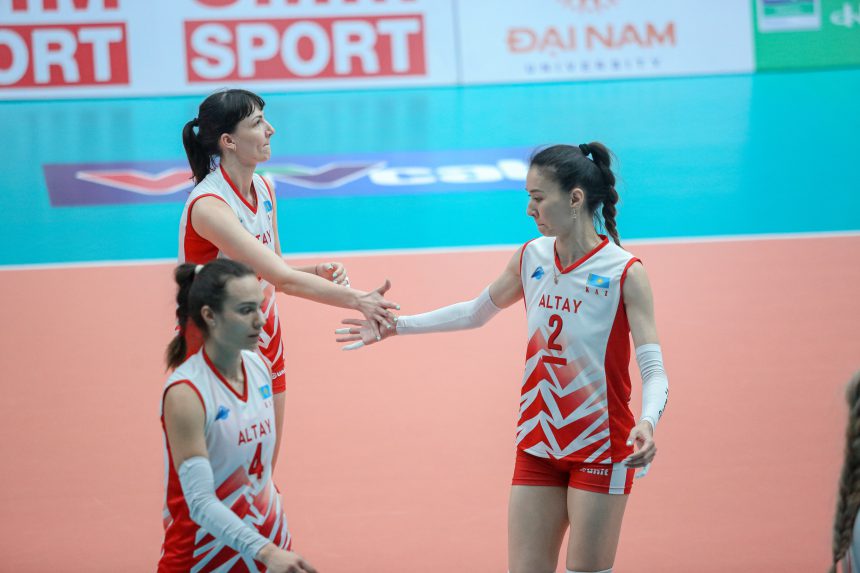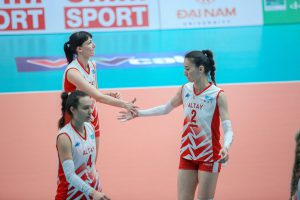 Outside hitter Lin Xinyu chipped in with 13 points, all from her powerful attacks, for Liaoning Donghua, while Sun Xizoxuan and Shi Bingtong kept good company to add 12 and 11 points respectively. Captain Sana Anarkulova scored 12 points including 11 attacks and one block on Altay's losing effort.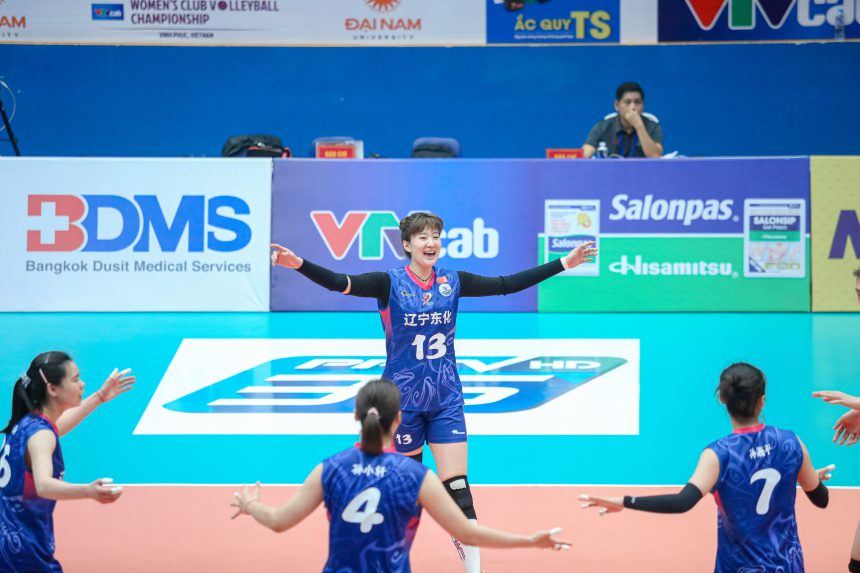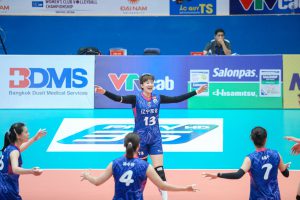 After the match, Altay's outsider Sana Anarkulova commented on her team's performance against Liaoning Donghua, "Today we lost to the Chinese team. They played well and they are a good team with tall and strong players. I think they prepared well for this match against us. They wanted to win this match. However, tomorrow will be new day, new game. We try to play better in our next matches. In my points of view, China are strong and look certain of beating Diamond Food. However, in the women's volleyball, nothing is certain. I'm not happy with my team's performance. We did not play well in some elements. We attacked and blocked, but they did not work out well today."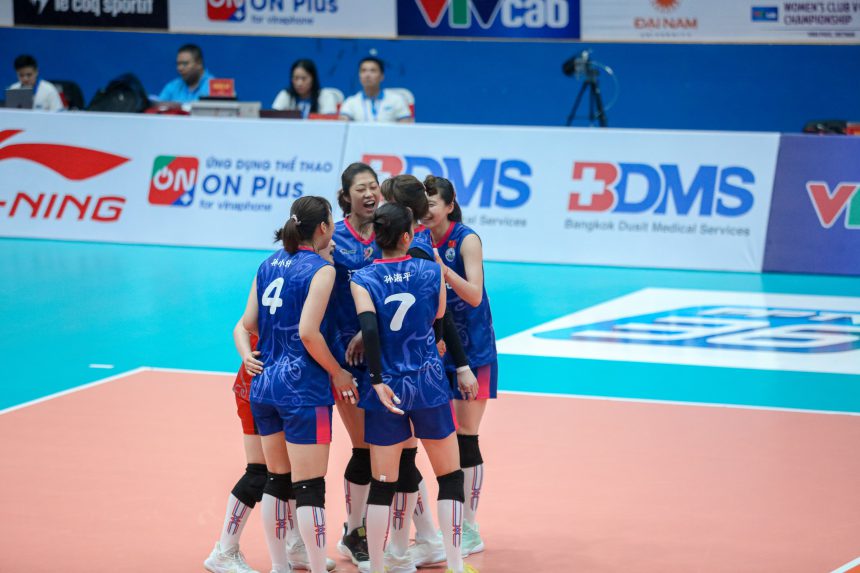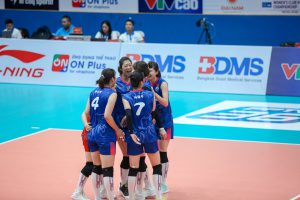 Liaoning Donghua head coach Japanese Yoshida Toshiaki expressed satisfaction over his team's victory against Altay. "I think we did a very good job today. We prepared well for this match. We had a little problem in the beginning of the first set, but after that we pushed them to make their own unforced mistakes. It's great to win. We still have another tough match against Diamond Food. I think Altay and the Thai team have different playing styles. The Thais play with quick defence and good attacks. We have to prepare for that match. However, beating Altay today gives us a better chance of advancing to the semifinals."
QUICK LINKS
AVC Website: click www.asianvolleyball.net
AVC Facebook: click www.Facebook.com/AsianVolleyballConfederation
AVC Twitter: click: www.twitter.com/AsianVolleyball
AVC Instagram: click: https://www.instagram.com/avcvolley/?hl=en
AVC Youtube: click: Asian Volleyball Confederation
AVC WeChat: Asian Volleyball Confederation