Bangkok, Thailand, October 6, 2020 – Vanuatu Volleyball Federation president Debbie Masauvakalo shares the success story of their beach volleyball team from how these women sacrificed their lives at home to play and succeed at the highest level and becoming part of the country's and the world's sporting folklore.
Their success story is fascinating and inspiring. It is an arduous journey that reveals a lot about their drive and determination, making them one of the most admirable athletes in the world. Their story stands out as it is filled to the brim with an empowering account of how they defied the odds and succeeded in making a difference or changing the status quo.
Masauvakalo arrived as an Australian volunteer to Vanuatu in 2004. Having seen the potential of the country especially the young women in beach volleyball, for two years she worked hard and helped establish the national federation and the national program.
"The Vanuatu beach volleyball national team program started in 2006 as part of my Australian volunteer assignment to develop beach volleyball in the country," Masauvakalo said.
It took a year to see their first positive result, but their first medal was the jump off point for bigger things.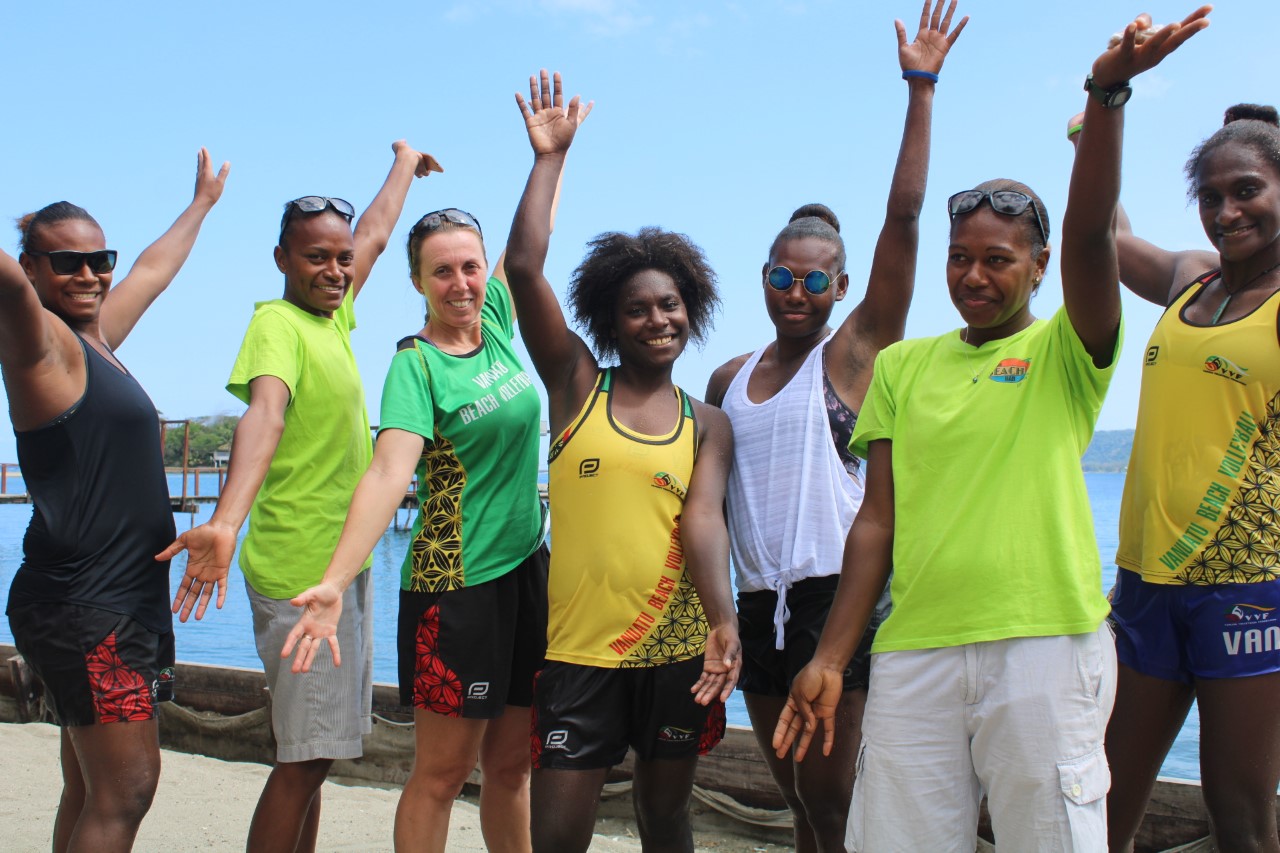 "In 2007 after the first Vanuatu Beach Volleyball Championships in Port Vila, men's and women's teams were selected to compete at the Oceania Championships in Samoa. Miller Pata and Henriette Latika finished with a silver in their first international event after surprising their opponents to reach the final against New Zealand.
"Later that year, Larraine Busch, as part of her Australian volunteer assignment, coached Vanuatu at the Pacific Games in Samoa, where Pata and Latika brought home the bronze. That was Vanuatu's first Pacific Games medal in beach volleyball or volleyball.
"In January 2008, the women's team fundraised to travel to Gold Coast in Australia to train with coach Shannon Zunker and compete in the Australian U23 Championships and Queensland Open. Vanuatu once again surprised their opponents and placed third in both events. Two months later, they participated in their first FIVB World Tour in Adelaide. They did not win any match there.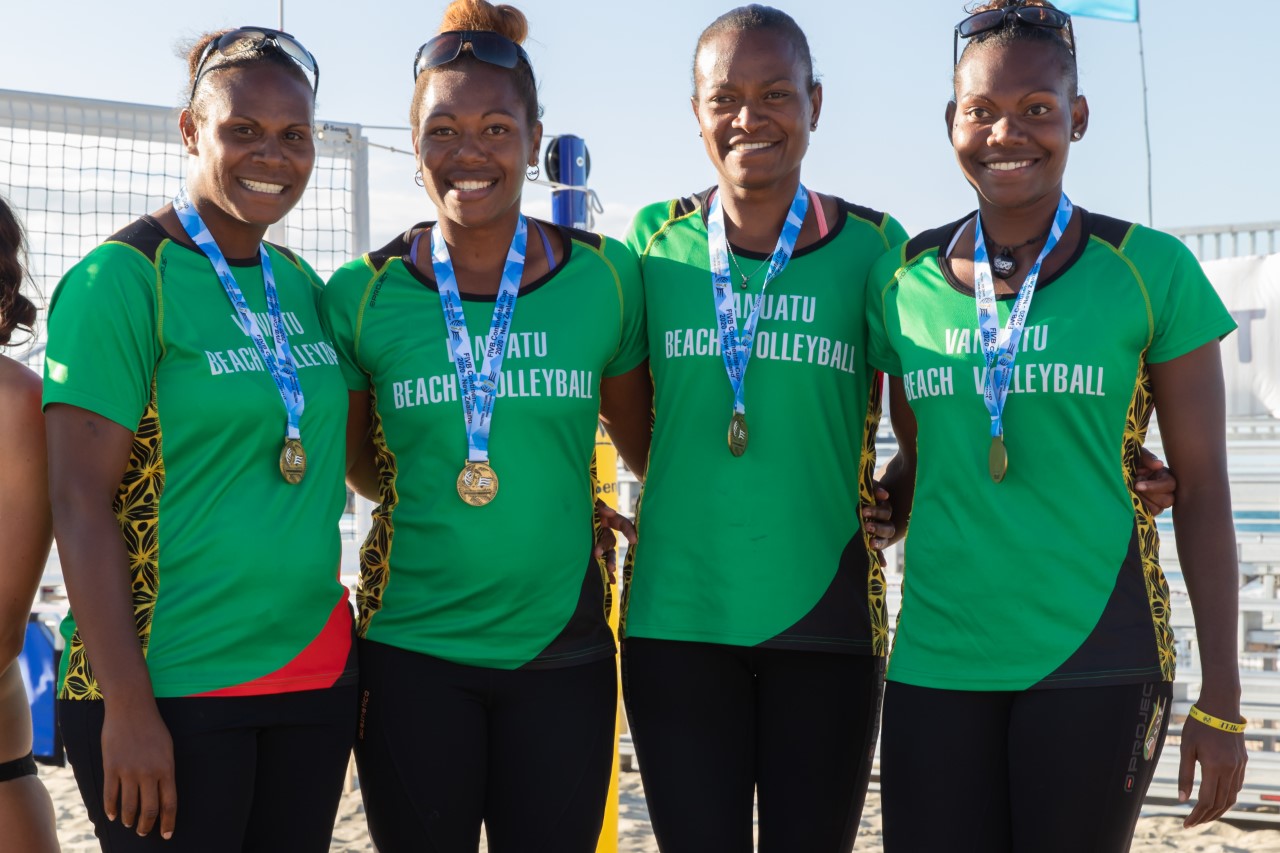 "It was this visit from Sydney 2000 Olympic gold medalist Natalie Cook in May 2009 for an Oceania Athletes' Commission meeting that fast forwarded the program. I invited Natalie to the women's training to see what she thinks of the Vanuatu players. She was very surprised and excited to see the amazing talent and potential that the players had and offered to assist by asking her gold medal coach Steve Anderson, now Canada's head coach, to come to Vanuatu and see if there is potential to develop the program further.
"Immediately, Steve Anderson and his assistant coach Lauren Soderberg traveled to Vanuatu to see if the players had what it takes to participate against the world's best teams. Both Steve and Lauren were also surprised and excited to work with the Vanuatu team further.
"In October 2009, Vanuatu received support from the IOC Olympic Solidarity funding through the Vanuatu National Olympic Committee (VASANOC) to send two teams – Pata/Latika and Linline Matauatu/Joyce Joshua and their coaches Steve and Lauren – to the FIVB World Tour in China and Thailand. It was the team's simple goal to just win a match in the qualification round, which were achieved by both teams in Phuket, winning their first round in the qualification draw.
"So, the next team goal was to progress from the qualification round to the main draw. They were able to achieve that two years later, when they played at the World Tour in Quebec, Canada in July 2011. It was not until May 2012 when they won a match in the main draw, beating the Czech Republic in pool play to progress to the first round and finished 17th in Shanghai, China.
"At the FIVB Seoul Challenger in 2012, Vanuatu won its first FIVB medal in a thrilling final against Geese Banck and Rio 2016 Olympic gold medalist Kira Walkenhorst 2-0 (26-24, 23-21). That same year, they also got their first AVC medal – a silver – at the Asian Beach Volleyball Championships in China.
"The London 2012 Olympics were fast approaching, and Natalie Cook was attempting to qualify for her fifth Olympics with Steve Anderson as her coach, so Lauren took as Vanuatu head coach with the aim to qualify the Pacific's first ever beach volleyball team to the Olympic Games. They reached the final round of the AVC Continental Cup in Fuzhou, China but were eventually knocked out by the home team.
"They finished 2012 ranked within top 32 in the world and qualified to the 2013 World Championships in Poland, being the first Pacific nation to have ever participated in a World Championship. Vanuatu was knocked out by the second-seeded and eventual winners China 2-0 (22-20, 21-11) to finish at an impressive ninth position at the World Championships.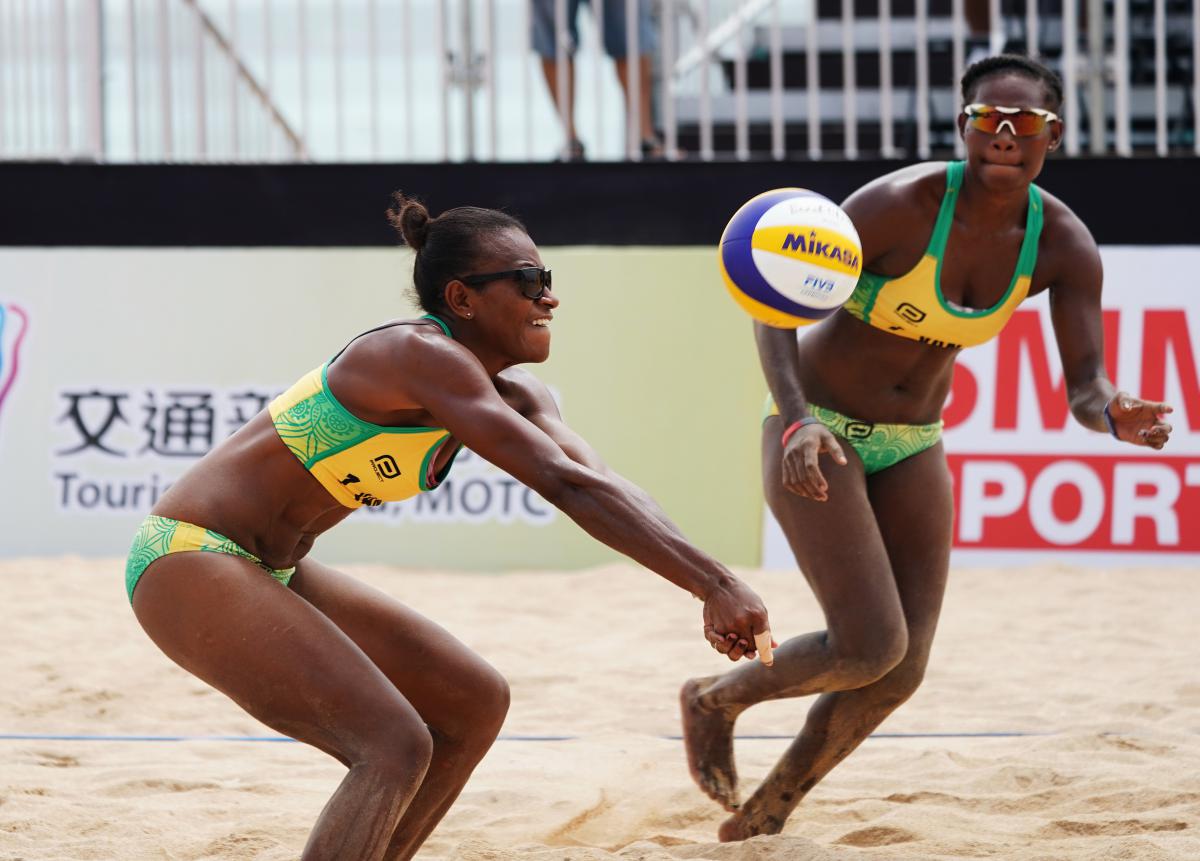 "Jason Lochhead of New Zealand became the new head coach in 2014 for the Rio Olympic journey. The team was dominant in the AVC Tour winning four gold and three silver medals between 2014 and 2015. By the end of the 2015 FIVB World Tour season, Miller Pata was awarded as the Most Improved Player on the World Tour.
"In 2016, Samsung's new sponsorship helped the team to play in more Olympic qualification events, while documenting our journey in a movie called 'A Fighting Change by Morgan'. Vanuatu narrowly missed out qualifying for the Rio 2016 Olympics, finishing 16th in the world rankings and second against Australia at the AVC Continental Cup.
"Jason moved on to coach a USA men's team in 2017, so once again the Vanuatu team was left without a head coach. So, Shannon Zunker, who had done some coaching with the girls in 2009 on the Gold Coast agreed to coach the girls towards the 2018 Commonwealth Games, where Pata and Matauatu won Vanuatu's first ever team medal of bronze.
"In August 2018, through the FIVB Coaching Support grant, Michel Bergmann of Germany took over the head coaching position. Michel successfully coached the team to win the Oceania Continental Cup event in New Zealand in March 2019, but due to COVID-19 he had to return to Germany.
"Now the team is being trained by former French national player Gregory Znatchkowsky who now works in Vanuatu as a physiotherapist. Federica Tonon of Italy will take over as soon as the borders open for the Asian Continental Cup final in July 2021 to qualify for the Tokyo 2020 Olympic Games."
Every athlete faces hardship and turmoil of some kind, but these women had to overcome financial, infrastructural and societal barriers to achieve their dreams.
"The biggest difficulty for us was making people understand what the program was all about and gaining acceptance in some communities from the men. It is a sport that you can play indoor and at the beach. Vanuatu had love for football, cricket and netball. It still has love for these sports but have now added love for beach volleyball.
"The Volley4Change program and our after-school program has been fantastic vehicles for our federation because it has allowed to work with communities. Both programs have pushed down barriers regarding women playing in sport at the highest level and moving away from traditional family roles.
"Our team is worthy of support. The women's national team represents so many new frontiers for sport and for development in a small developing country. The stories which have emerged along the way from our effort, determination, struggles and achievements have inspired both the private and public sectors locally and internationally.
"Without the continual assistance from the FIVB and the IOC Olympic Solidarity, we would not achieve anything close to our goals. Their guidance has been tremendous by providing coaches and training courses, which gave us a tremendous platform for our federation to work from.
"We have wonderful support also from P&O Cruises Australia and Titan FX, both companies have a connection with Vanuatu and understand what we are hoping to achieve. So, they assist with our travel costs which are high due to our proximity, as we travel to Asia and Europe for tournaments.
"Our federation still struggles to receive support from more global companies as Vanuatu is still a developing country and there are many global companies that do not have presence in Vanuatu."
However, Masauvakalo feels everyone's hard work has paid off and a little more effort will take them to achieve their next goals.
"I think all our efforts have been justified. These women deserve their success. They all have become national pride as athletes and role models for women.
"We plan to continue our program and look forward to qualifying to Tokyo 2020. The team wants to perform consistently on the FIVB World Tour and AVC Tour. We hope we can get another medal result at the 2022 Commonwealth Games.
"We are working on to strengthen our development of the youth to have a Youth Olympic Games representation and success as well. We are also working on organizing volleyball leagues in all provinces and sending sitting volleyball and beach ParaVolley teams to international competitions.
"We plan to achieve these goals through funding and sponsorship growth and sustainability, strong ongoing training programs, youth development, and sustained and reliable government support.
"The federation through Volley4Change, supported by the Australian Government DFAT, is developing community volleyball, beach volleyball, ParaVolley and school programs that will provide opportunities for everyone to join in, have some fun and learn some different skills in a safe environment."
For a small country like Vanuatu, the idea of becoming a major player in the sport sounds a little ambitious. But they have already proven they can compete with any team and overcome adversity. Their story now serves as a lesson giving hope to those who aspire to be like them one day.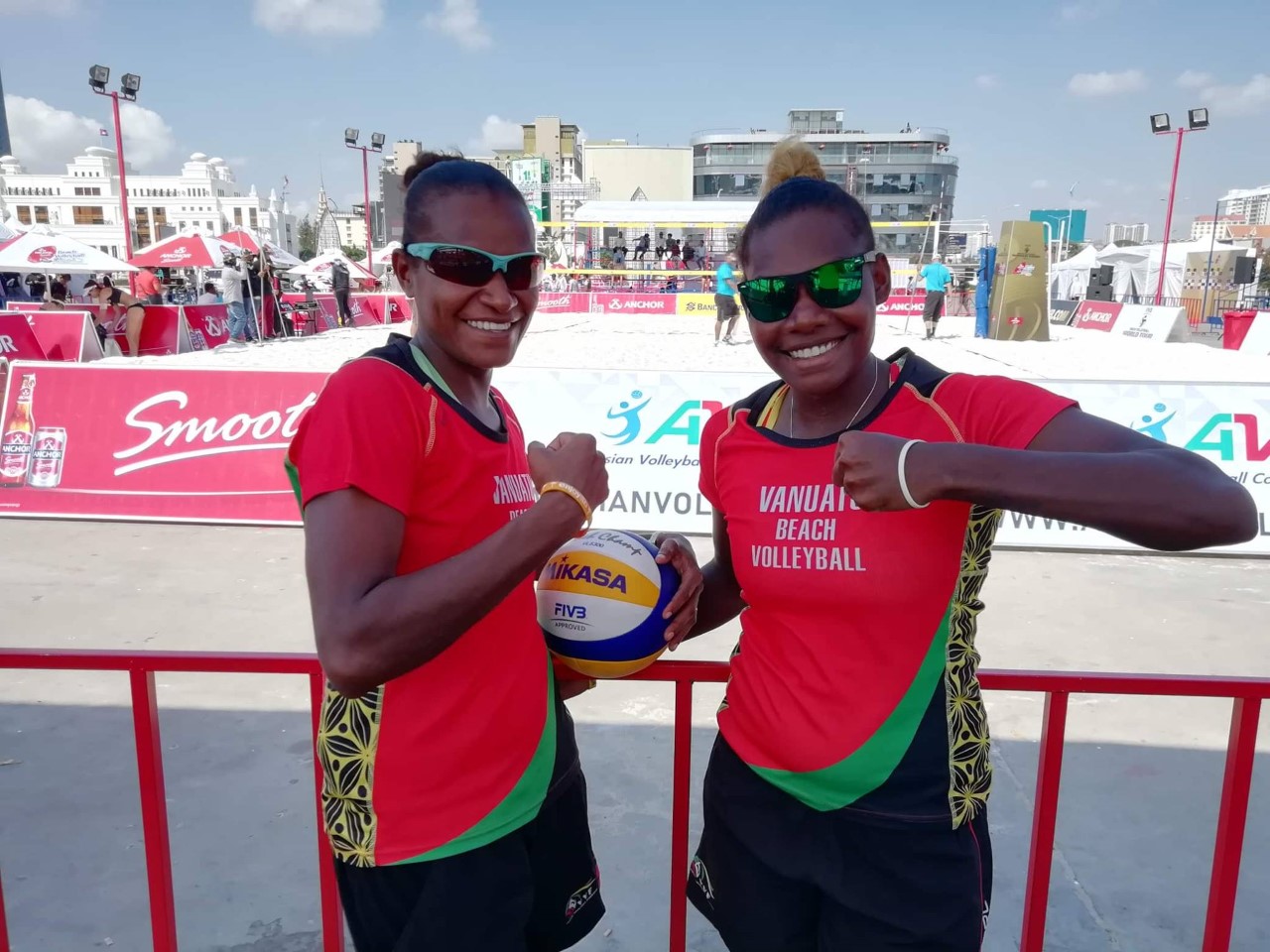 "Always be persistent with what you believe in on an individual and organizational level. Being a small country does not prevent you from being successful in the international arena. One of the most valuable lessons that our national federation has learned is to be very organized and have very good forward planning.
"Our board is made up of individuals who each bring something to the table that will assist us in achieving our goals. Everyone who is part of our national federation has true love for what we are trying to achieve.
"The lesson I can share to others who want to start their programs is to understand that partnerships are very important in the organization. Make sure that you have the same goals and objectives as your partner so that you don't just say yes to every opportunity. You only say yes to those partners that are working towards the same outcomes.
"Be flexible and open-minded. Search for opportunities and work with the right people wanting the same outcomes. Be organized and have a committed team around you. There are a lot of steps that you need to take to get a team to play in Europe or Asia. You have to be organized at least six months in advance.
"Lastly, stick to your plans, no matter how hard it gets, you have to stick to it because you are making a difference to people. Keep knocking on the doors for support. Never give up."
Related links of AVC
AVC Website: click www.asianvolleyball.net
AVC Facebook: click www.Facebook.com/AsianVolleyballConfederation
AVC Twitter: click: https://twitter.com/avcvolley
AVC Instagram: click: https://www.instagram.com/avcvolley/?hl=en
AVC Youtube: click: Asian Volleyball Confederation
AVC WeChat: Asian Volleyball Confederation