Taipei, Chinese Taipei, April 18, 2019 – Australia's Queensland Pirates rallied from the first set down to beat Club Singapore in thrilling four-setter 18-25 25-19 25-22 25-23 in their Pool A encounter of the 2019 Asian Men's Club Volleyball Championship at the University of Taipei (Tianmu) Gymnasium here on Thursday.
William Mercer scored a match-high 18 points for Queensland Pirates including 15 attacks from 36 attempts and 2 aces, while Shergill Ajay Singh led Club Singapore with 17 points from exceptional spikes.
Club Singapore started strongly in their first match against Australia's Queensland Pirates, whose height average is 191cm against the rivals' 182cm, to race to an early 6-1 lead, thanks to powerful attacks from Shergill Ajay Singh and Teo Zi Hao Teddy.
Aussies tried to shrug off their dismal start and came up with more aggression. The 199cm-tall William Mercer used his height advantage to puncture the Singaporean defence with his thundering attacks, but his good show could not help that much. After leading 20-15, Club Singapore went on a run of three points to regain control. As Aussies became more prone with two successive unforced mistakes, the Singaporeans were all-smiles to win the first set without much effort 25-18.
Going down one set, Queensland Pirates started to produce the goods, with Andrew MacLean producing powerful jump serves and Mercer hitting the smaller blockers. The Australian team led narrowly 10-8 and regained their composure to widen the margin to 22-17. Club Singapore put on a brave fight, but their attempts were in vain. Aussies took the second set 25-19 for a 1-1 tie.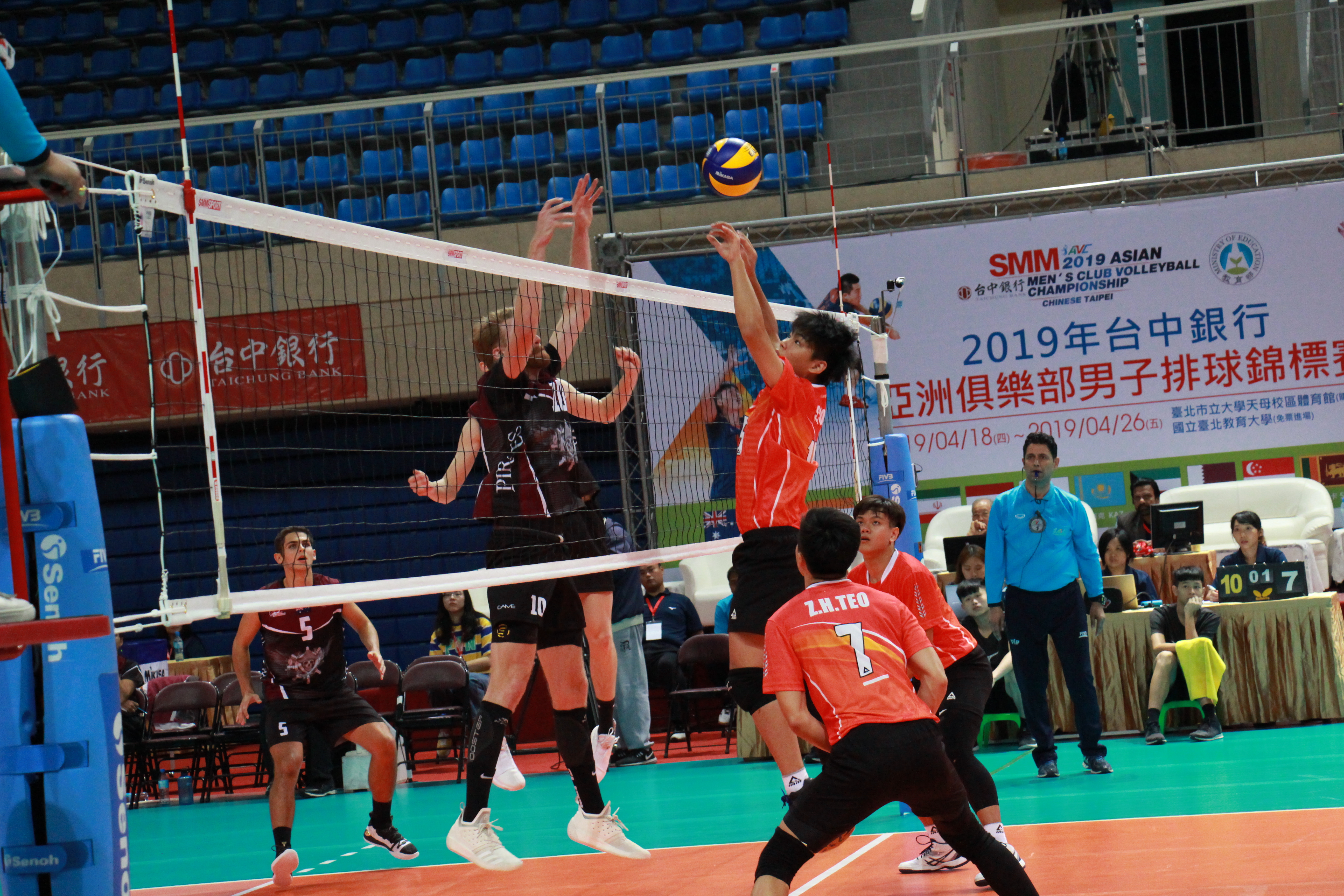 Both sides fought hard in the third set, which saw leads change hands for several times. Aggressive attacks from Mercer and fast spikes by Connor Rudder helped Queensland Pirates overtake Club Singapore after trailing 15-17 at halfway. The Singaporeans gradually pulled their game together to reduce the gap at 22-23, but Aussies still played well under pressure. A sharp spike by Rudder gave Aussies 24-22, needing only one more point to win the set. Shortly after that, a spike from Shergill went wide, leaving the rivals to snatch the highly-anticipated battle 25-22. Club Singapore challenged on block touch, but it was not successful. Aussies went ahead 2-1.
The fourth set was closely-contested as Club Singapore came up in full force with an aim of winning the set to force the rivals for tie-breaker. The determined Singaporeans had the upper hand to narrowly lead 16-14 at the second technical timeout.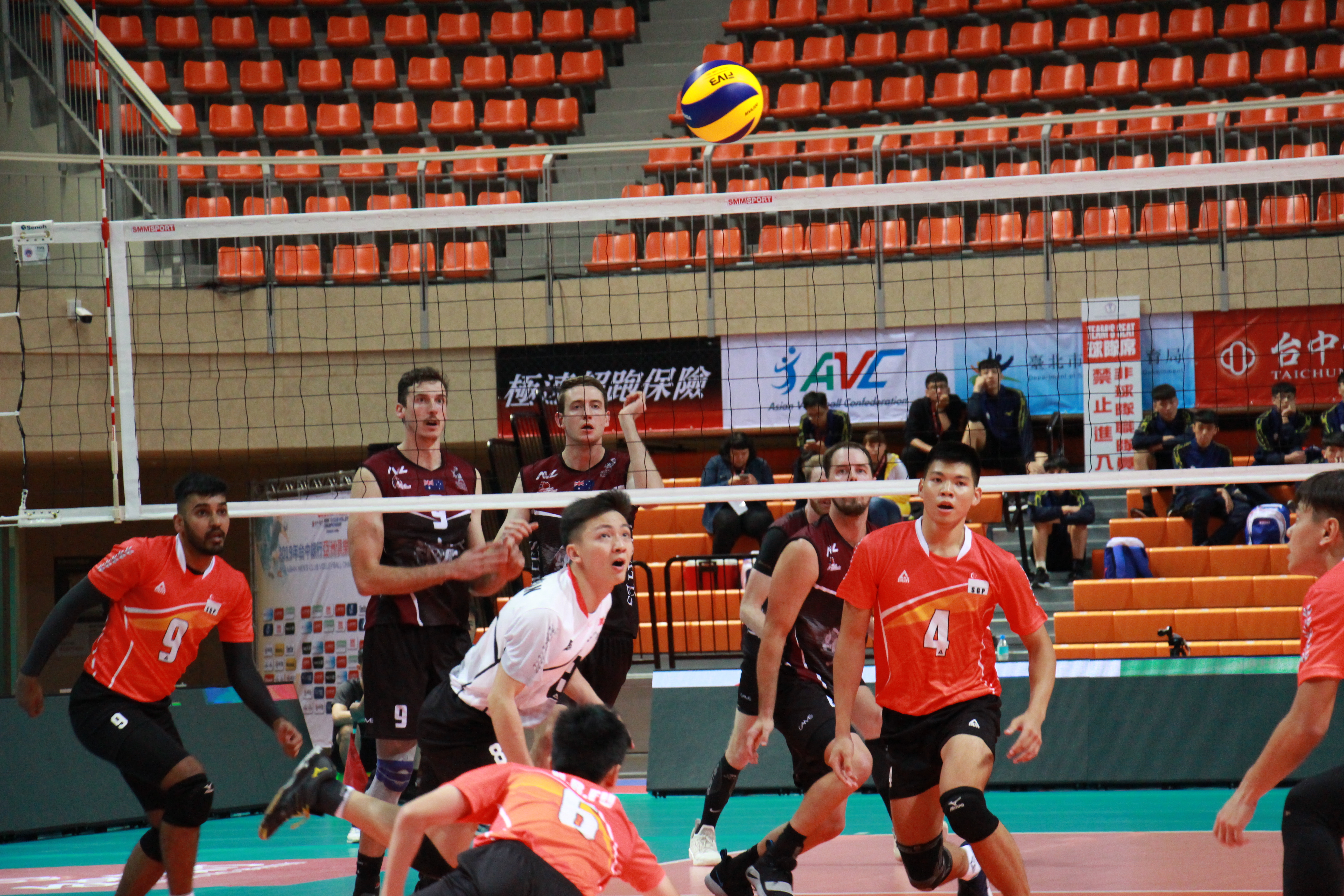 From then, the rhythm was with the Aussies, seeing them take an advantage of the rivals' unforced mistakes to stretch the lead to 20-17. Nonetheless, Club Singapore did not want to give up easily as they fought back to win four points in a row to surge ahead the rivals 21-20. As both teams took turns making mistakes, Aussies advanced 24-23 before Mercer and Jack Holland successfully blocked Shergill to help Queensland Pirates win the exciting set 25-23 and match.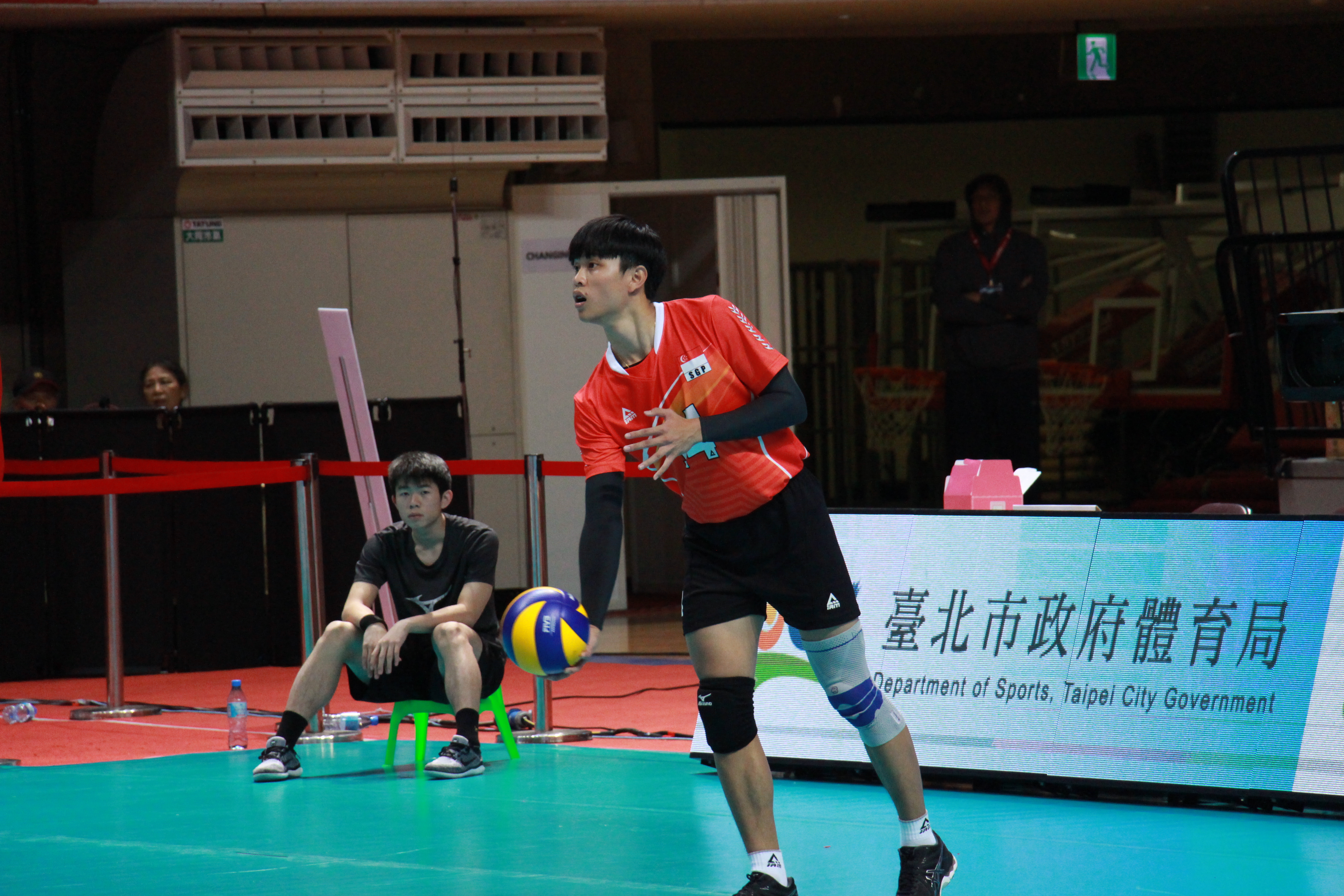 After the match, Queensland Pirates' head coach Craig Marshall said, "It looks very good for us to win this match as it's our third international win for club and we feel pretty happy with that. It's uncharacteristic for us as we played our first match of the tournament. We fought really hard today and we fell behind for a couple of sets before we successfully came back. We lost the first set as I said before that the mistakes we made were uncharacteristic for us. We know that we have to fight really hard to win each match as we are not a tall team. We have to play our game and do our best."
Related links of AVC:
AVC Website: www.asianvolleyball.net
AVC Facebook: www.Facebook.com/AsianVolleyballConfederation
AVC Twitter: https://twitter.com/avcvolley
AVC Instagram: https://www.instagram.com/avcvolley/?hl=en
AVC Youtube: Asian Volleyball Confederation
AVC WeChat: Asian Volleyball Confederation