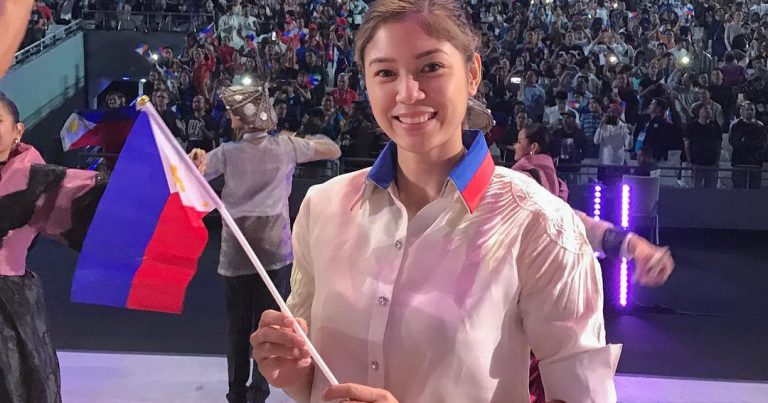 Bangkok, Thailand, February 20 2021 – The last five years have opened the doors for the Philippines' Mika Reyes to showcase her talent in international competitions. In her young international career, Reyes has lived every volleyball player's dream – from being a three-time collegiate champion and multi-titled club player to competing in the FIVB Women's Club World Championship and becoming a national team member.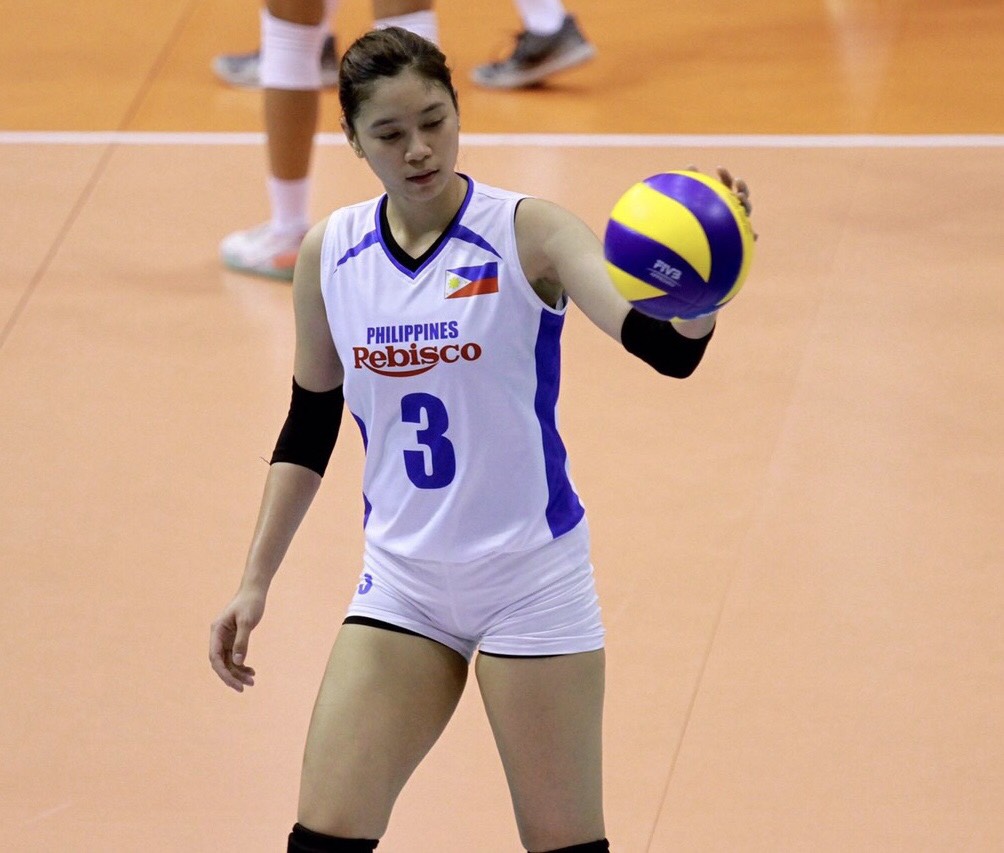 "The overall experience has been overwhelming. I think it's every athlete's dream to represent their country and having spent all those years with the Philippine women's national team has taught me a lot," said Reyes.
"We've been through a lot. There were lots of hurdles and there were some victories, but above all it's really learning through different people that make those five years so memorable. I could say I've gained so much from being part of it."
Reyes was given a baptism of fire in her international debut when she was given the golden ticket to the 2016 FIVB Women's Club World Championship in Manila. Facing an all-star lineup of middle blockers from the best clubs in the world like Thaisa, Pleumjit Thinkaow and Milena Rasic, the experience fired up the young middle blocker to learn from her counterparts.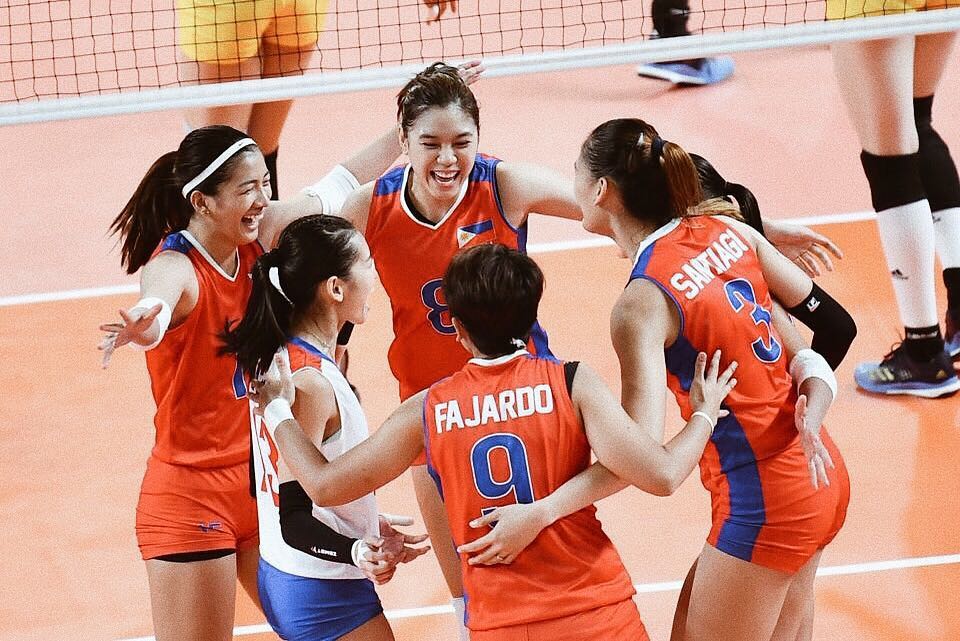 "The most fulfilling experience was when I was chosen to play alongside six other Filipino players and seven talented international players to represent the Philippines as F2 Logistics-Manila back in 2016 at the FIVB Club World Championship. All the players I looked up to were in that tournament and it gave me such a high that I am able to be on the same court with them. This was the experience that boosted my morale more as I moved forward."
A year later, the then 23-year-old Reyes was given an even bigger challenge – to lead the national team as captain – a challenging moment for the rookie who had the support of her younger and seasoned teammates.
Representing her country was an overwhelming experience for Reyes, but establishing strong bonds and friendships and creating great memories with her teammates was the most rewarding thing for her while they worked together in achieving the country's goals.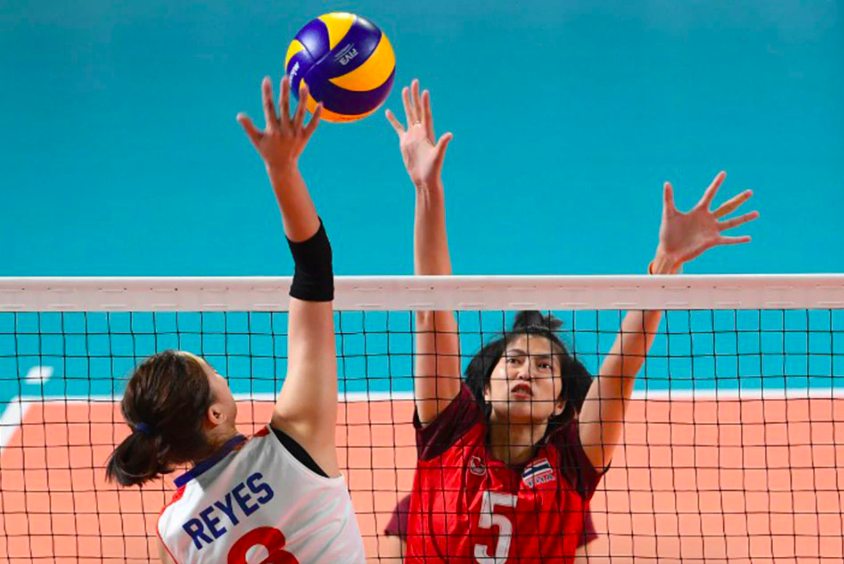 "I remember crying when the news got out because I only found out on social media, but I took on the challenge and I am grateful for my teammates for not letting me feel pressured and by guiding me through it.
"I always reminisce the moments with the team when we go to training camps abroad. I grew closer to the other players whom I never got to play with back in college or even in my club career. These training camps made us feel like being little kids once more because we enjoyed and bonded a lot when we had free time and on sightseeing on our days off. It was really fun to share these moments with new friends, to get closer with each other."
Her journey also had some rough patches, and just like any athlete, Reyes had to play behind the shadows before getting her chance to be on the spotlight. With the help of her college coach Ramil de Jesus, she was able to work her way up and win titles.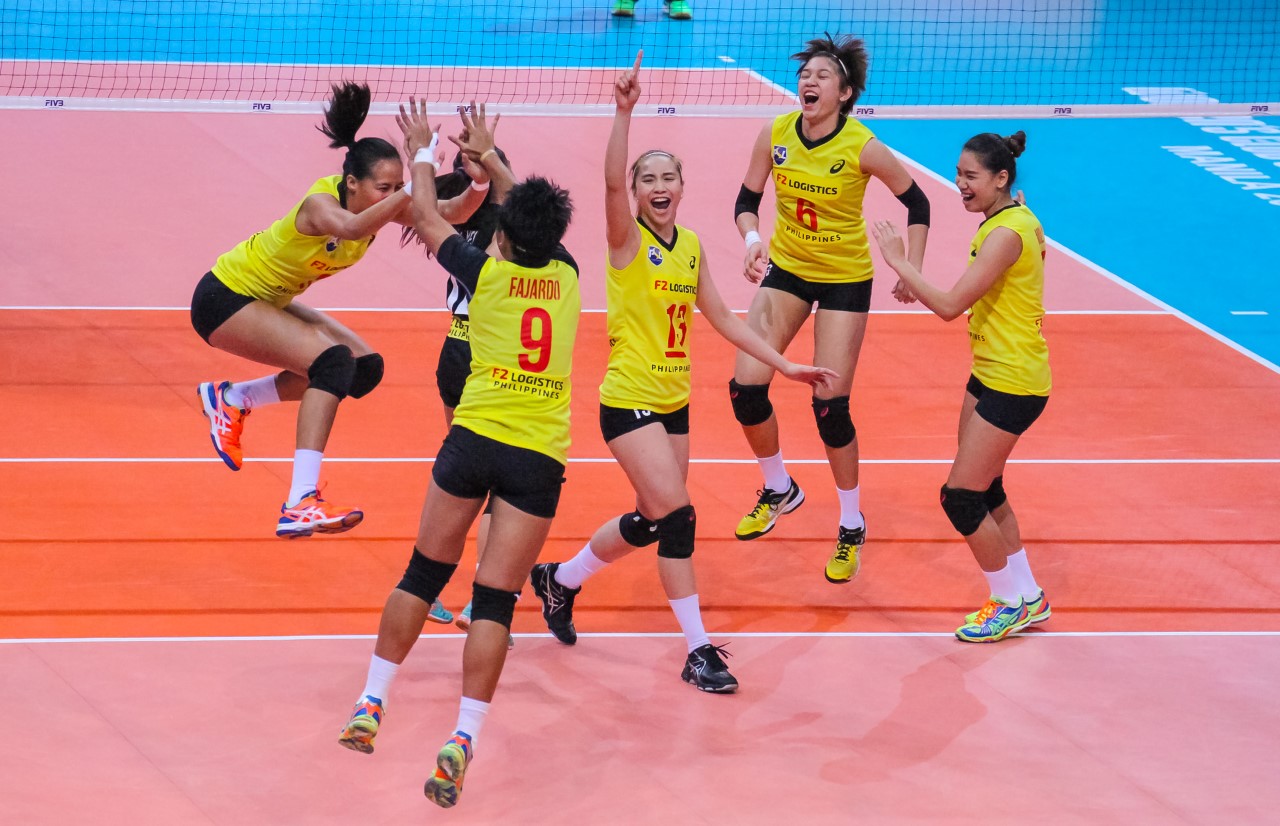 "When I was just starting, I remember feeling inferior to my batchmates. I was just really blessed to have my college coach because he never let anyone get left behind. If I had to serve the entire training, he would tell me to do so just for me to learn. So I told myself, if someone like him is being persistent with me, I have to double my effort. That's why I worked hard and believed that I will make it someday."
Reyes indeed made her way up and has become one of the most sought-after players in the country.
The 2019 Southeast Asian Games in Manila was her most memorable national team stint. The Philippines did not win a medal, but the support of the Filipino fans pushed Reyes to get back up and start all over again.
"It's not the most disappointing experience but since it's the most recent, it's heart-breaking because of the 'almosts' during that tournament and also because I was going through some personal struggles.
"At that time I wasn't at my 100 percent because I was just recovering from a knee injury, so as much as I wanted to help, I could only do so much. But that was also the time we witness how solid and supportive the Philippine volleyball community is. At the end of the SEA Games, the crowd stood up and still cheered for us. It was a very humbling experience.
"I was able to bounce back from these challenges because I always choose to learn. Challenges will come your way, but I am very happy that since college, I've instilled that attitude to never go home a loser may it be in volleyball or in life. You have to do something new to win your next battle and that's what keeps me going. I want to continuously improve in all aspects, that is why I bounce back every single time."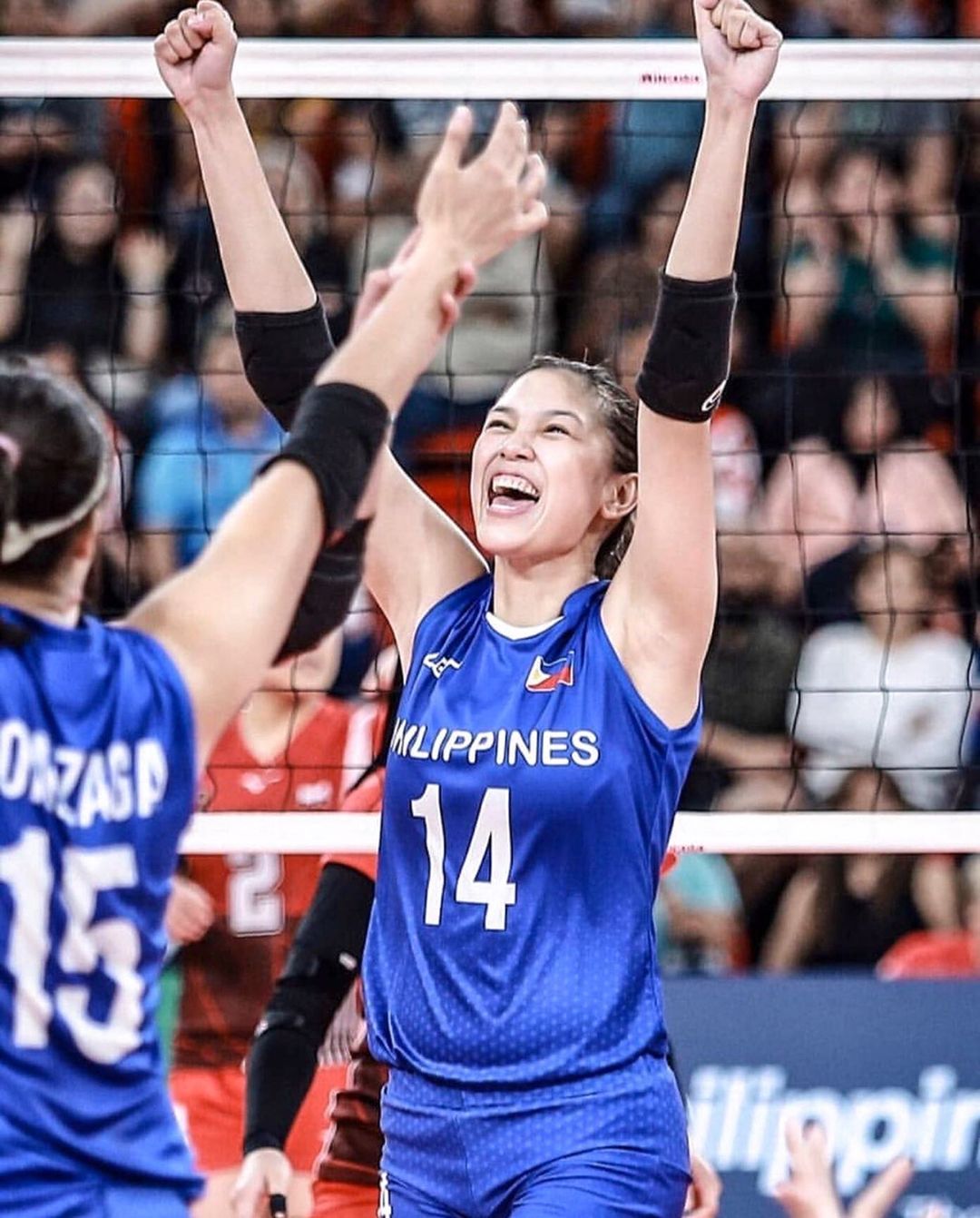 Reyes does not want to settle for competing and winning medals, she wants to give back to the sport by supporting future stars. She knows that the Philippines' success depends on a great foundation and she is aware of the big role she has to play as an athlete and role model to the younger generation, therefore she vows to work harder to improve herself and set the best example.
"My goals for the national team is for us to be united and to start early through grassroots programs in order for the entire volleyball program to benefit. Of course, one of the main goals is to win medals in international tournaments to inspire the entire community and grow volleyball in the country.
"I want to inspire aspiring players by leading through example and by joining training camps for kids, whenever there is an opportunity to introduce volleyball to younger players. I will train harder as well and take care of myself and my health – the foundation of every athlete. I know I have to keep myself healthy and fit to play and perform well."
The ebb and flow of Reyes' volleyball story is what makes the adventure special and fulfilling for the star middle blocker. With everything she has learned and achieved, Reyes is forever grateful to the sport that changed the course of her life.
"Volleyball is what paved the way for me to meet all sorts of people and because of this sport I felt like I've learned so much in life – how to associate with people, how to adjust to the situation, how to be steadfast and how to sacrifice when needed. Our battle on the court does not end there, as athletes, our mindset is to take these lessons we've learned and utilize it for whatever life brings us.
"I wouldn't be where I am now if it weren't for the supporters. I just want to tell all aspiring athletes that no successful volleyball player started big right away. Every player we look up to went through the process of development, so always respect progress. Just set your minds and hearts to your dreams, and with hard work and dedication, you will get there one day."
Follow Mika Reyes on Instagram https://www.instagram.com/reyesmikaaa/
Related links of AVC
AVC Website: click www.asianvolleyball.net
AVC Facebook: click www.Facebook.com/AsianVolleyballConfederation
AVC Twitter: click: https://twitter.com/avcvolley
AVC Instagram: click: https://www.instagram.com/avcvolley/?hl=en
AVC Youtube: click: Asian Volleyball Confederation
AVC WeChat: Asian Volleyball Confederation