The 2015 world champions set up an all-Europe clash with Bulgaria for the 2021 title in Tehran
Poland have set up an all-Europe final against Bulgaria at the 2021 FIVB Boys' U19 World Championship after an emphatic 3-1 (26-24, 25-23, 23-25, 25-20) win over hosts Iran in the second semifinal of the competition, Wednesday in Tehran.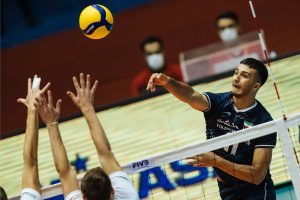 A little earlier at the Iranian capital's Azadi Hall, Bulgaria had stunned Russia 3-2 to gain the first ticket to the final of the competition.
It was the second meeting between Poland and Iran in the competition – the European side taking down the hosts 3-0 in pool play.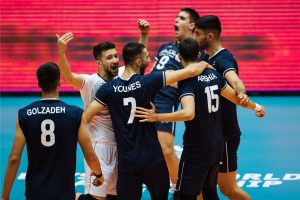 Iran will now fight for third place against Russia in the bronze medal match on Thursday, closing day of the competition.
Poland gained a slight lead midway into the first set, but a key monster block by Erfan Norouzi on Jakub Majchrzak followed by an ace by Norouzi again on Piotr Sliwka brought Iran back to within striking distance before another monster block by Yousef Kazemi on Sliwka levelled the score at 21-21.
Iran took the lead at 23-21 yet again on a huge block by Yousef, this time on Tytus Nowik.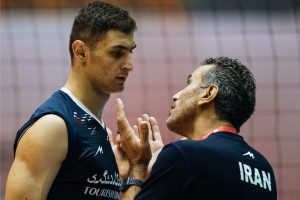 Poland cancelled Iran's only match point and took advantage themselves when Nowik hit on the hands of Erfan and away, before Younes Bonehgaz hit the last ball long.
There was very little to tell the two sides apart in the second as both mostly exchanged sideouts (with the odd exchange of lead here and there).
But Poland made a significant break with a three-point run from 21-22 to reach set point after siding out and a block by Kamil Szymendera on Amir Golzadeh followed by another from Kajetan Kubicki on Younes. Iran pulled one back on the sideout, but a very unceremonious net touch by Sajad Jelodarian closed the set.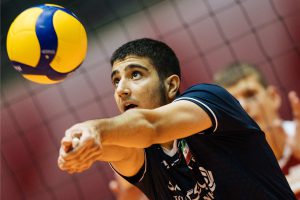 Unlike in the pool play match, however, Iran were not giving up. The hosts made a 6-2 run after 17-17 to open up a four-point lead at 23-19. Though Poland pulled back a few points, Yousef made the kill to reach match point before Sliwka hit the ball on the net to keep Iran alive.
It was the first set that Poland dropped in the whole tournament, but they reacted well to it, taking a quick early lead and never looking back in the fourth, as they comfortably cruised on to close the match in four – Sliwka putting away the last ball with a cross-court hit.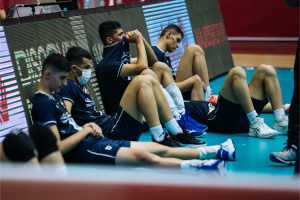 Nowik was top scorer of the game on 25 points, Majchrzak contributing seven blocks. Golzadeh was Iran's best scorer on 23.
"No matter how sweet this success is, we should forget about the victory over Iran and think about the final," said Poland coach Michal Bakiewicz in his post-match comments. "Bulgaria are a very strong and fighting team. They have won their last two games in the fifth set, and this shows their strength."
"Poland played better than us," said Iran coach Masoud Armat. while apologising to fans for failing to take his team into the final. "Congratulations to Poland. They were more coordinated than us and we made more mistakes. The inexperience of our players also caused us to give up the game in the end."
Further down the line
In other action on Wednesday in Tehran, for positions 5-8, Argentina rebounded from their quarterfinal defeat to Iran with a sweep of Germany 3-0 (25-23, 25-18, 25-23) on the back of a match high 11 points by Lucas Conde.
The South Americans, who last time around had won bronze in 2019 in Tunis, will face for 5th place this year the 2017 gold medallists Italy who were knocked out by Bulgaria in the quarterfinals in Tehran. Italy on Wednesday outserved Brazil (7-1) for a quick 3-0 (25-18, 25-17, 25-18) shutout led by top scorer of the game Gaetano Penna.
With some solid blocking the Czech Republic defeated Belgium 3-1 (25-18, 25-18, 21-25, 25-20), who committed far too many unforced errors, and will now clash with India for 9th place in the final ranking.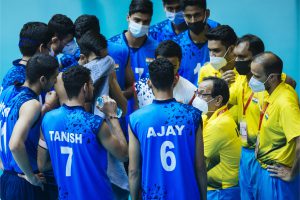 India pulled off an incredible comeback from two sets down to edge Egypt 3-2 (16-25, 25-27, 28-26, 25-16, 15-12) after the African side failed to convert two match points in the third. Sixteen-year-old Ajay Kumar who attacked for 61% (27/44) and added three blocks reached the match high of 30 points.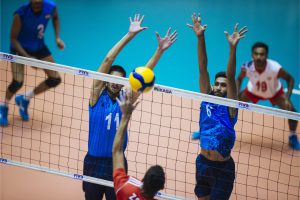 Earlier in the day, for positions 13-16, Thailand scored a striking win 3-2 (23-25, 25-21, 25-20, 19-25, 15-11) over Colombia, despite being completely outblocked 7-23. Thailand were led in the scoring by Chakkaphan Wirunphakdi's 18 points, though the match high of 30 points came from Colombia's Miguel Angel Martinez.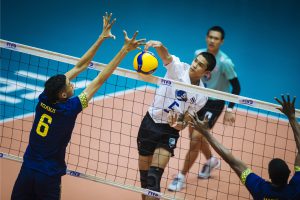 Thailand will now meet Nigeria for 13th place, after the African side held out against Cuba for a spectacular 3-2 (25-10, 25-20, 22-25, 20-25, 15-13) win inspired by a match high of 24 points (including six blocks and four aces) by Vincent Mathias.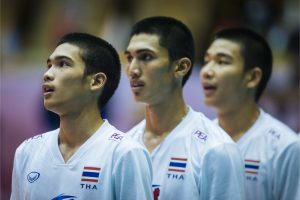 All matches are televised live on the Volleyball World YouTube Channel, https://www.youtube.com/c/volleyballworld/videos, where they're also available to watch on demand.
Related links of AVC
AVC Website: click www.asianvolleyball.net
AVC Facebook: click www.Facebook.com/AsianVolleyballConfederation
AVC Twitter: click: https://twitter.com/avcvolley
AVC Instagram: click: https://www.instagram.com/avcvolley/?hl=en
AVC Youtube: click: Asian Volleyball Confederation
AVC WeChat: Asian Volleyball Confederation