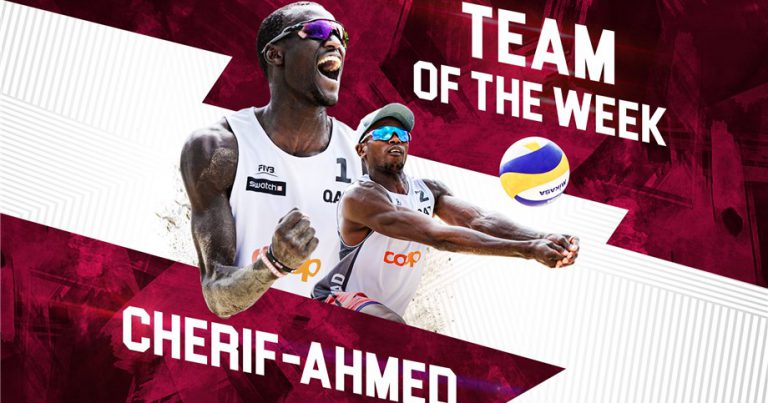 Lausanne, Switzerland, November 10, 2020 – "Sooner or later, we are going to be Olympic champions or world champions, for sure. I believe that."
Those were the words of Cherif Younousse soon after he and Ahmed Tijan teamed up to form a new Qatari pair a couple of years ago. And they illustrate the kind of attitude that has helped Cherif and Ahmed rise to number 13 in the current FIVB Beach Volleyball World Ranking as they work on making the cut for Tokyo 2020.
From Africa to Qatar
Cherif Younousse was born and raised in Senegal. He lived right by the beach and spent a lot of his time playing beach volleyball from the age of eight, following the example of his older brother.
"I only played in the summer, because the rest of the time I had to go to school. But I participated in some local tournaments for like eight years," he recalled. "Beach volleyball in Senegal is not that well developed, however, so when an agent offered me to go to Qatar, I accepted. It's something amazing for me and I don't regret my decision."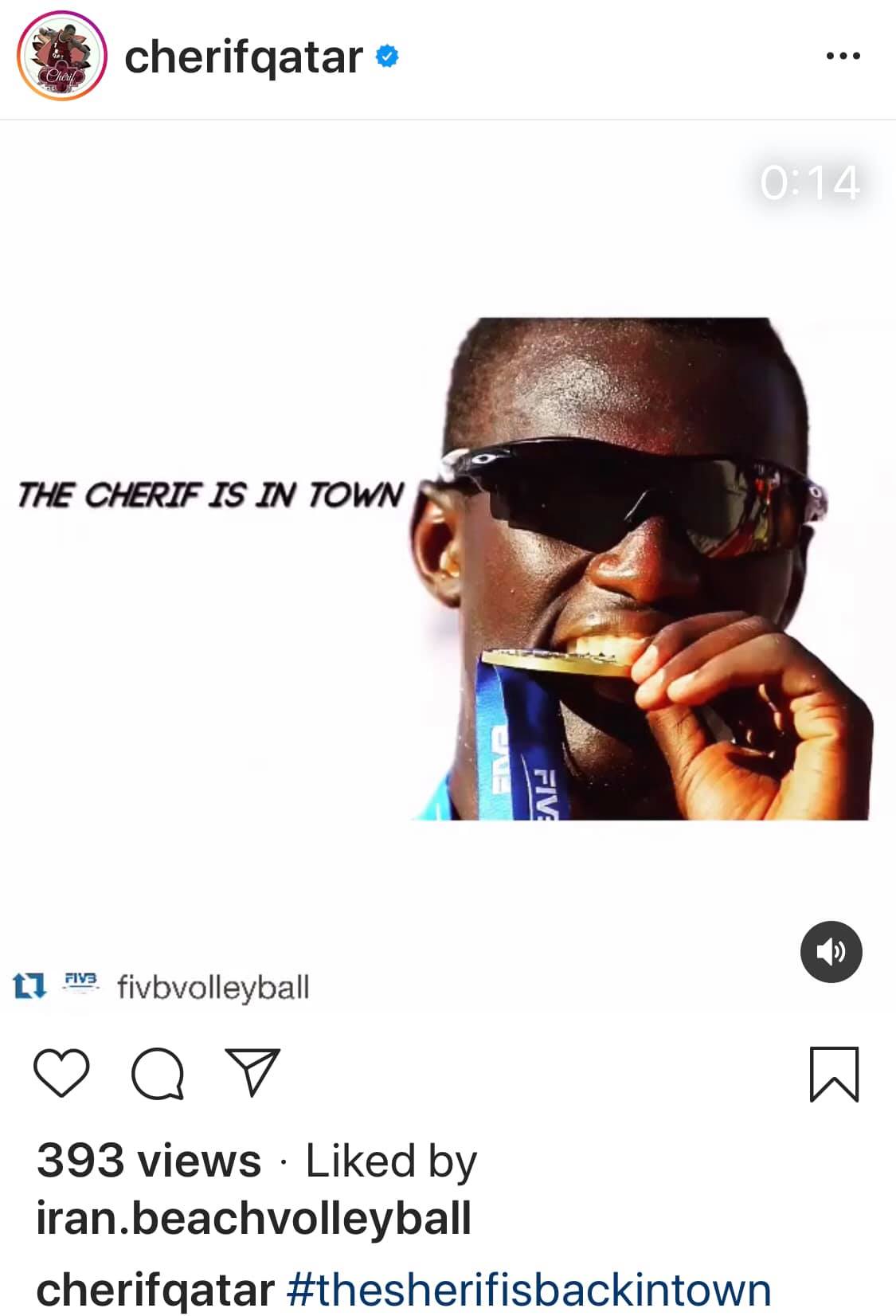 Ahmed Tijan's story is similar. He was born in Gambia, one of Senegal's neighbours, and played different sports as a kid – football, table tennis, street volleyball…
"Around 2011 I went to Senegal to improve my indoor volleyball skills, because they have a better league. Then I met a manager and through him I received the chance to go to Doha. There I played indoor for two or three years and then I moved to beach volleyball," he told fivb.com.
First tournaments together
The two youngsters first appeared as a Qatari team on the international scene in 2014, when they represented their newly adopted country at the FIVB U21 Beach Volleyball World Championships in Larnaka. Their first appearance on the FIVB Beach Volleyball World Tour came later that year when they competed on home sand at the Doha Open. But after that, each of them was paired up with a more experienced Brazilian-born partner.
Cherif's Olympic dream
Cherif played alongside Jefferson Santos Pereira for a few seasons. They won World Tour gold at the Kish Island Open in 2016 and even qualified for the Rio Olympic Games later that year, where they won matches against strong opponents like Spain's Adrian Gavira and Pablo Herrera and Austria's Alexander Huber and Robin Seidl to reach the eighthfinals.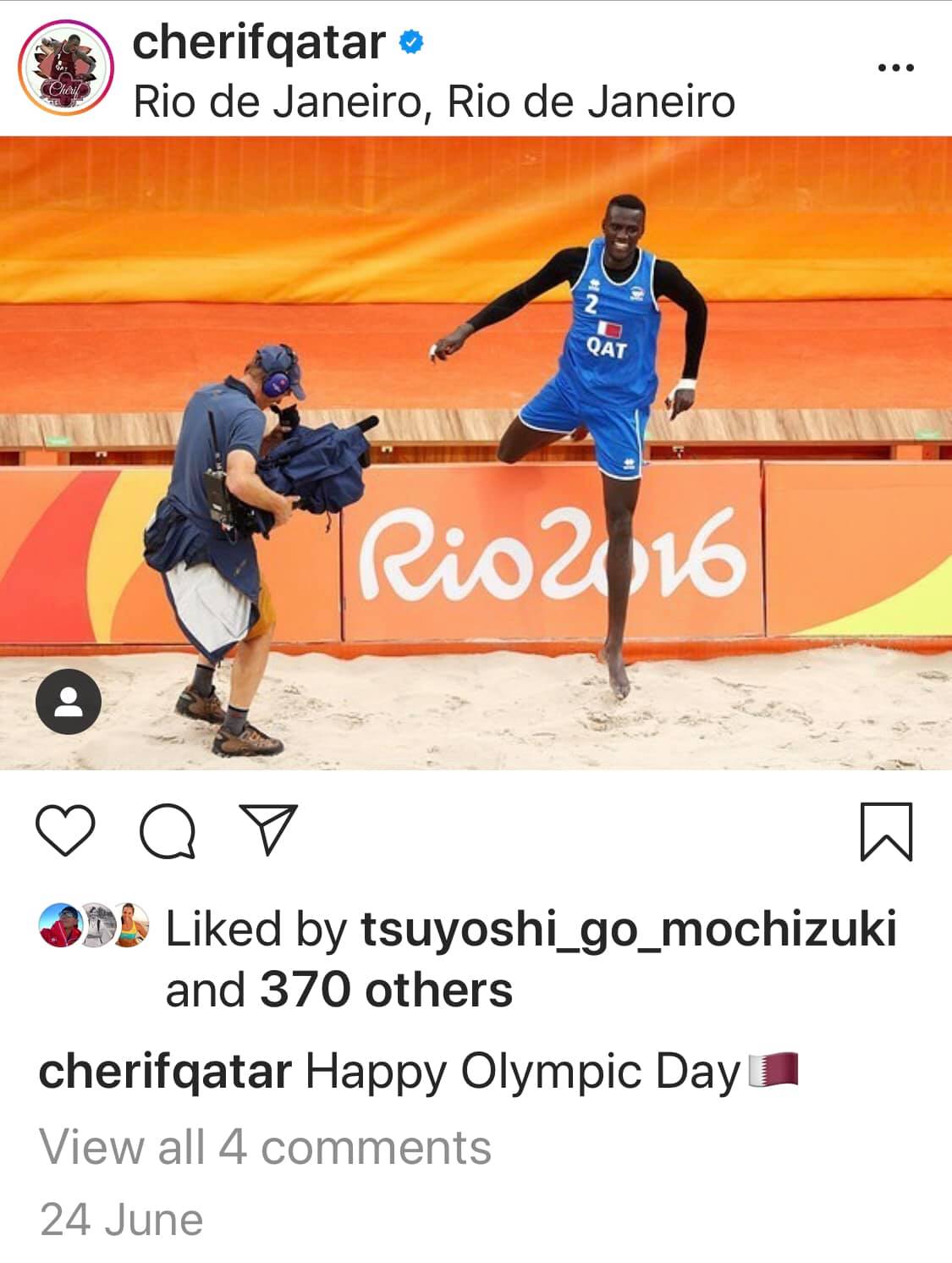 "The Olympics was so good, just being there… I will fight to be there again next time, because to be there and represent your country is something no one can ever take away from you. In 2012 I was watching the Olympics on TV at home and if someone had told me that I would be competing at the next Olympics I would have never believed them. So from where I come from to where I went in four years was something amazing, something I will never forget…," exclaimed Cherif.
At the same time, Ahmed joined forces with Julio Nascimento. In 2017 they won their first two medals on the World Tour – silver at the Agadir 1-star and silver at the Espinho 2-star.
First medal together
Cherif and Ahmed reunited at the beginning of 2018.
"Our national federation decided that we had to play together with the goal to qualify for the Tokyo Olympics. It was a huge challenge for us, because we were used to playing with partners, who were more experienced than us. But we just have to play now and enjoy it, without pressure, although it is not going to be easy to achieve our main goal, the Olympics, with all these top teams that have the same goal," Cherif said.
Cherif and Ahmed's first World Tour medal as a pair came soon after they got together. At the 4-star event in Doha, they claimed bronze, beating none other than renowned Americans Phil Dalhausser and Nick Lucena in the third place match.
"It was amazing to win against Dalhausser and Lucena, the best team in USA – very experienced, legendary players. It was nice to play on home ground, because you always feel this atmosphere. You feel at home, everybody is supporting you, your family is there, and you feel good. This was a good tournament for us, our third on the World Tour. We got bronze, so it was a good way to start," said Ahmed.
More milestones reached
Later that year, the Qatari pair claimed a bronze medal at the 5-star Vienna Major, where they started from the qualifications and beat some top-level duos on the way to their second World Tour podium. They also claimed Qatar's first beach volleyball gold medals at both the Asian Games and the AVC Asian Championships.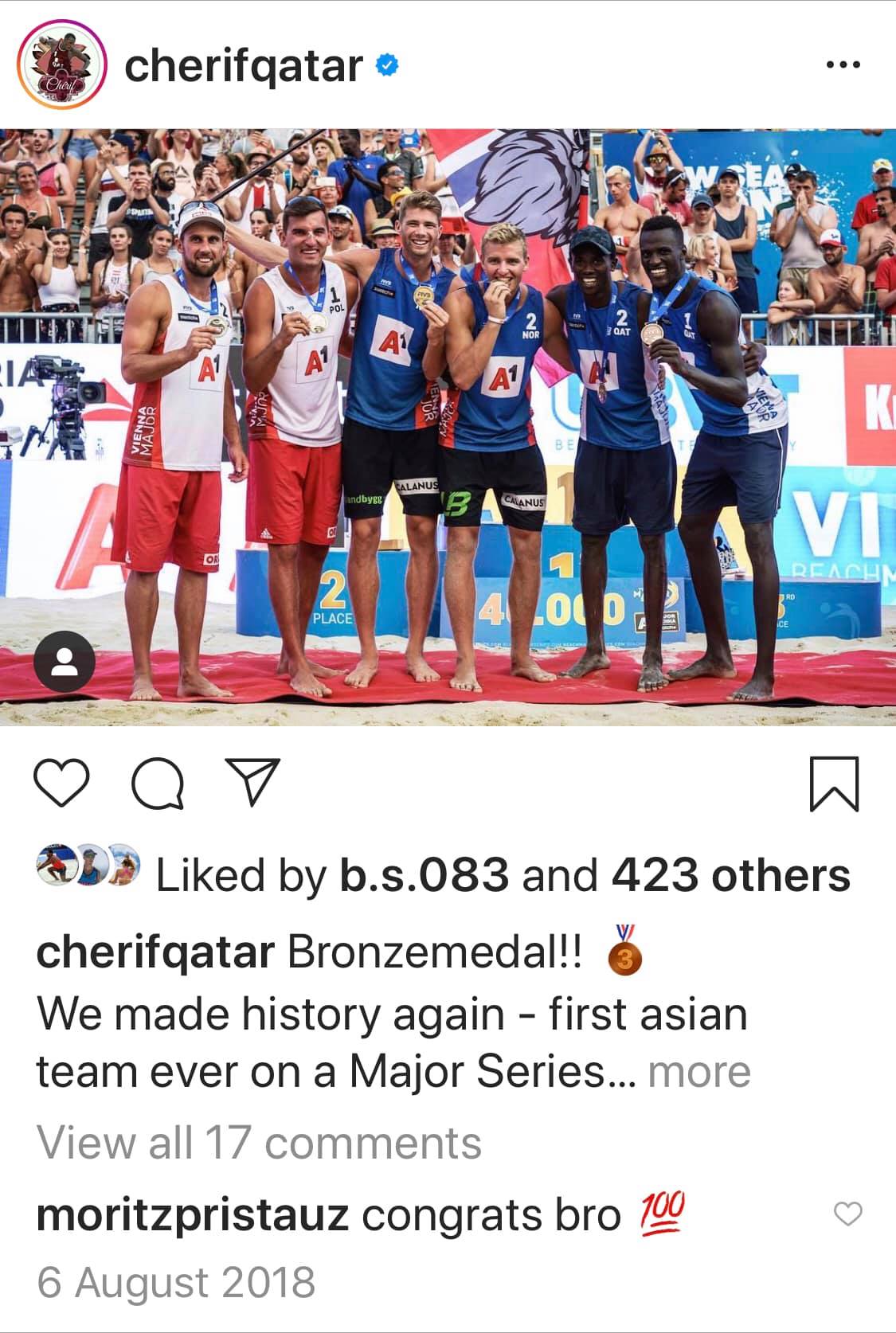 In 2019, Cherif and Ahmed added another bronze to their World Tour tally, at the Xiamen 4-star, and defended their continental title. In October, they were part of the Qatari beach volleyball 4×4 national team and, inspired by the home crowd at the 2019 ANOC World Beach Games in Doha, celebrated with the silver medals at the four-a-side competition.
"We gave all that we have and it was an amazing experience for us, especially with the home crowd. The stadium was really full. We missed the last piece of the cake, but it happens," Cherif said right after the gold medal match, which Qatar lost to USA. "We have a lot to do in the future."
The future
The future so far has consisted of only two FIVB events. Cherif and Ahmed played the 2020 Doha 4-star in March and the King of the Court event in September, but for the two 25-year-old athletes there will be a lot to look forward to.
"I believe we can achieve more. I believe in Cherif and I believe in myself," Ahmed said. "We have energy and we never give up. We always fight every ball until we see it drop."
Follow Cherif on Instagram: https://www.instagram.com/cherifqatar/
Follow Ahmed on Instagram: https://www.instagram.com/ahmedtijan1/
Related links of AVC
AVC Website: click www.asianvolleyball.net
AVC Facebook: click www.Facebook.com/AsianVolleyballConfederation
AVC Twitter: click: https://twitter.com/avcvolley
AVC Instagram: click: https://www.instagram.com/avcvolley/?hl=en
AVC Youtube: click: Asian Volleyball Confederation
AVC WeChat: Asian Volleyball Confederation