Bangkok, Thailand, February 8, 2021 – As 2020 had already dropped its curtains, the world's attention is now locked in on the Tokyo 2020 Olympic Games, where the world's elite teams will once again take the stage to showcase their talent for a shot at gold medal.
Former Asian Volleyball Confederation (AVC) Development and Marketing Committee Chairman Ramon Suzara said volleyball has grown lightyears and the world has seen it at the highest level since it made its debut 57 years ago at the Tokyo 1964 Olympics.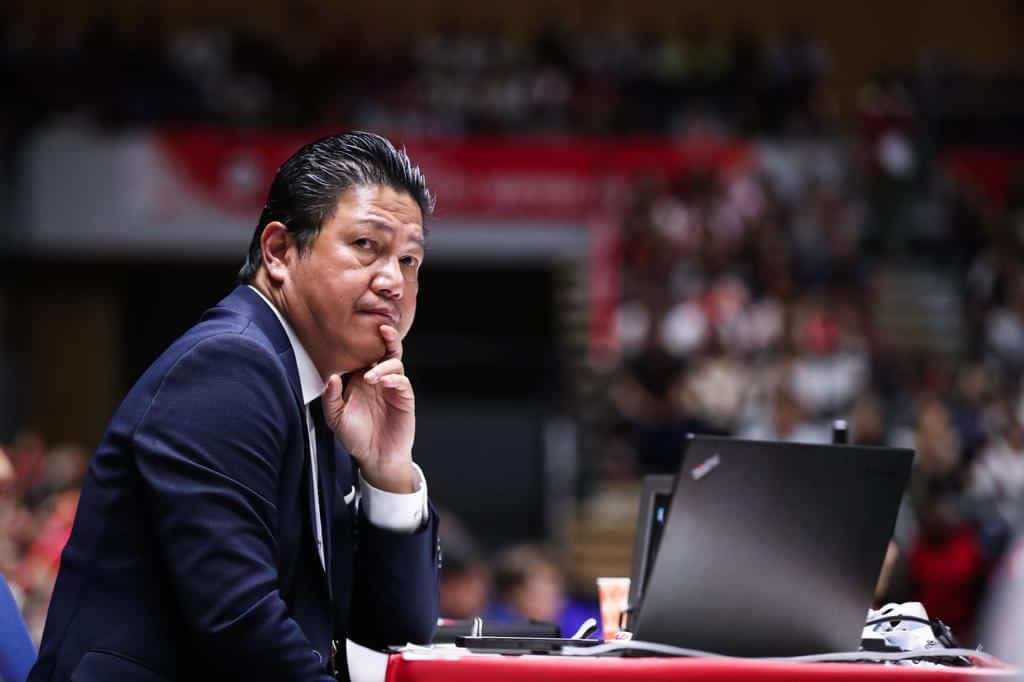 "I think, now, more than ever, that volleyball has really achieved a truly global quality. In this age, there is no so-called European style of volleyball or a purely Asian approach to technique.
"In the last decade or so, the fusion of different styles has become more pronounced because of the exposure of athletes when they go to different club leagues, or when Italian, Brazilian or Russian coaches come to Asia for work. It's been a very vibrant scenario for volleyball and the AVC. Of course with the help of FIVB by helping us open these doors for a genuine exchange of ideas both inside and outside the volleyball court."
With Asia being the hub of big volleyball events, Suzara noted the sport has particularly evolved and diversified in the region as each country adopted best practices to build their own profile. Development has not halted through time and Suzara sees no sign of Asian volleyball ever stopping in getting to a higher level.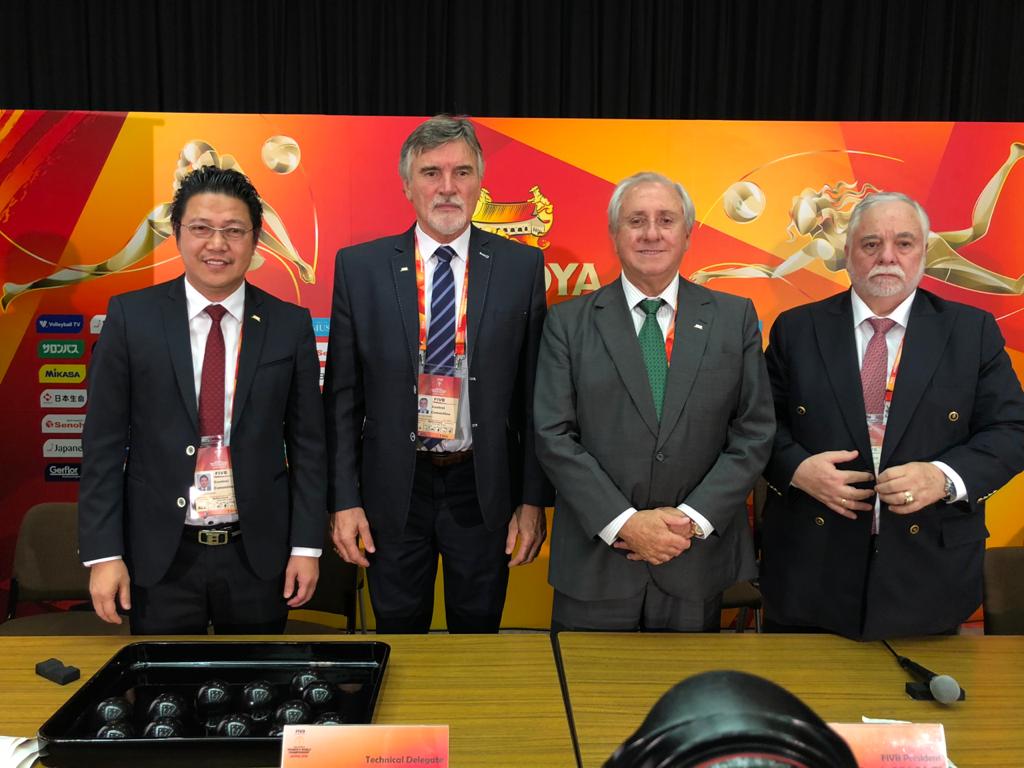 "Asian volleyball has flourished to become an exciting combination of different styles and different techniques. I guess there are not enough or exact words to define Asian volleyball into what it has become now. It has snowballed into something beyond precise definition.
"I can only think of how much synergy there is when it comes to the development of the sport here in our region. It has evolved so much with the influence and exposure of both players and coaches, and it will continue to evolve even more."
Asian volleyball has been particularly successful throughout its Olympic history. Notably in the current millennium, China has won three Olympic medals. On the men's side, Iran will be appearing at the Games for the second time in their programme's history after their debut at the last Olympics in Rio.
The beauty of volleyball, Suzara said, is that there are no clear winners heading to Tokyo. The consistent top-tier performance of Asian teams rather showcase the continuous evolution of the sport that also encourage other regions to keep their volleyball at a high level.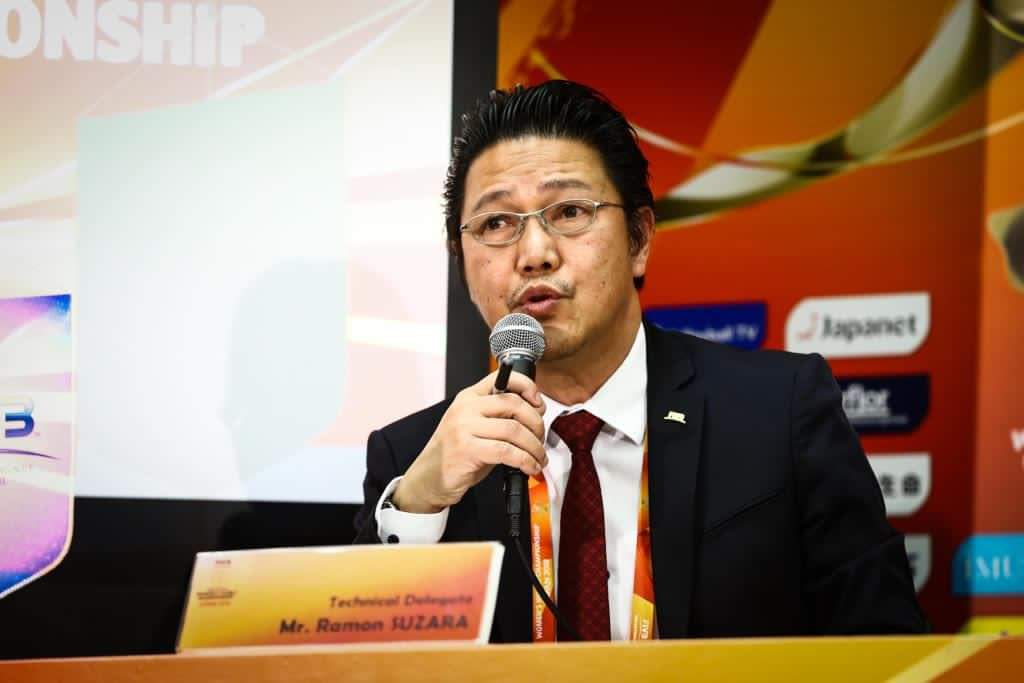 In the end, it is volleyball that truly benefits from this evolution.
"I guess the advantages are not really exclusive to Asia. As much as we are evolving in this side of the world, the other federations or leagues are also constantly evolving with the aim of continuing to define their own brand of the sport. Or while we may have unique advantages, the others, for sure, will capitalize on their own special strengths as well.
"In the end, we can say that no single region or continent will have a clear advantage and easily win over the other. It's really more of looking at it as big win for volleyball in general. When the competition becomes more intense or when the level of play flourishes each time, the sport emerges as the real winner here."
Even with perennial contenders, Suzara said the Asian volleyball program has seen other countries bring balance with emergence of teams like Australia, Kazakhstan, Korea and Thailand in FIVB and AVC events.
The secret to Asia's success, according to Suzara, is rather no secret. Instead, it is a right mix of keeping up with the best tactics, staying active both in participating and hosting events of all levels, and taking higher risks with promises of higher returns.
"I think the key to consistent performance is a consistent program, not only within the national team but across all sectors. When we talk about the Olympic cycle, we talk about well-planned programs to ensure the best possible level of success to reach the podium at the Olympic Games. All within a minimum forecast range 4 to 6 years. With this duration, we are also possibly talking about different generations of players or athletes who will potentially progress from youth programs into the senior or elite programs.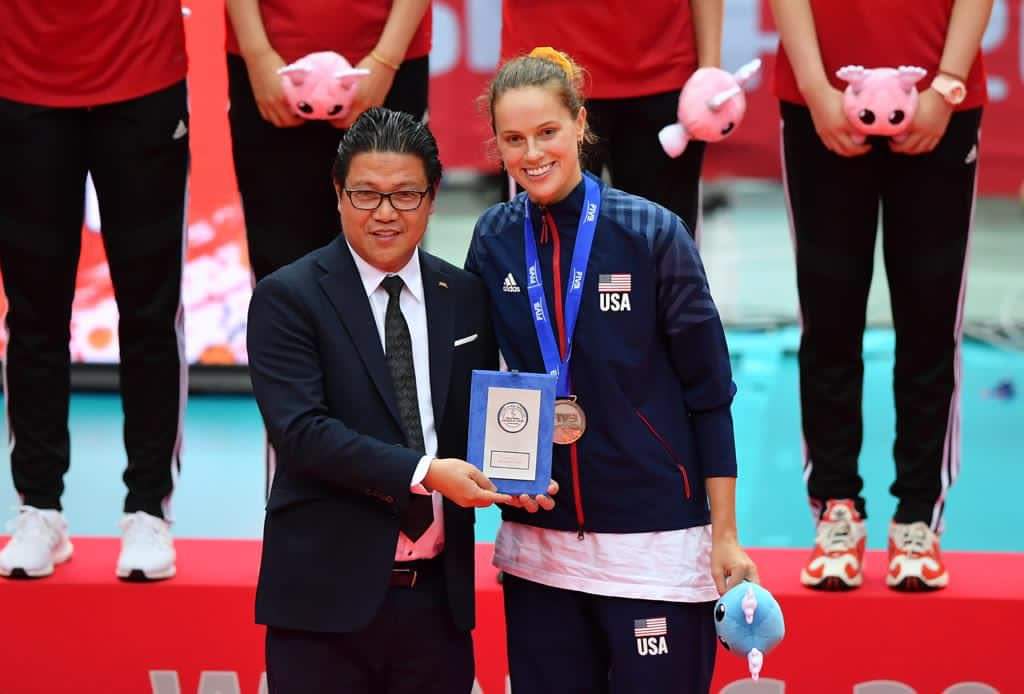 "Given this scenario of either a changeover or overlap of players, it is not impossible that there will be gaps in these programs. But then again, part of ensuring the success of the program is to boldly and completely assume that there will be missteps, miscalculations at some point. And for these, federations or teams have to be equally and be consistently prepared.
"Asia has had a good measure of success in this because the teams are fully aware of their strengths and how to best optimize these, and they also know their limitations and how to best overcome these. The teams have come to fully utilize on statistics and scouting, in order to better assess the rate of improvement or to find solutions for areas that need more improvement. Once again, these practices have to be done consistently and without compromise in order to attain good results."
Suzara himself would know the value of volleyball programs starting from the ground up. Having also served as a member of the FIVB Development Commission, Suzara has played a role in supporting one country to another lay down the foundation of volleyball on their soil.
The emergence of Development Centers in Asian countries such as Thailand and Bahrain have opened the gates for talent identification and development, coaches' courses and several other programs that helped teams in the region be part of the global volleyball map. These support from the FIVB and AVC, combined with the implementation of a grassroots program, provide an equal growth opportunity in volleyball for players of all ages that eventually seep up to international success.
"The grassroots program serves as the reservoir, the pool of potential players to ensure the sustainability of core initiatives such as the national team. As we operate or lay our plans within the Olympic cycle, the grassroots program signifies continuity that will potentially transcend or address the gap that the program may encounter. Another important contribution of the grassroots program is to also recognize all forms and levels of volleyball, that the sport exists in any space or framework where it is played and enjoyed.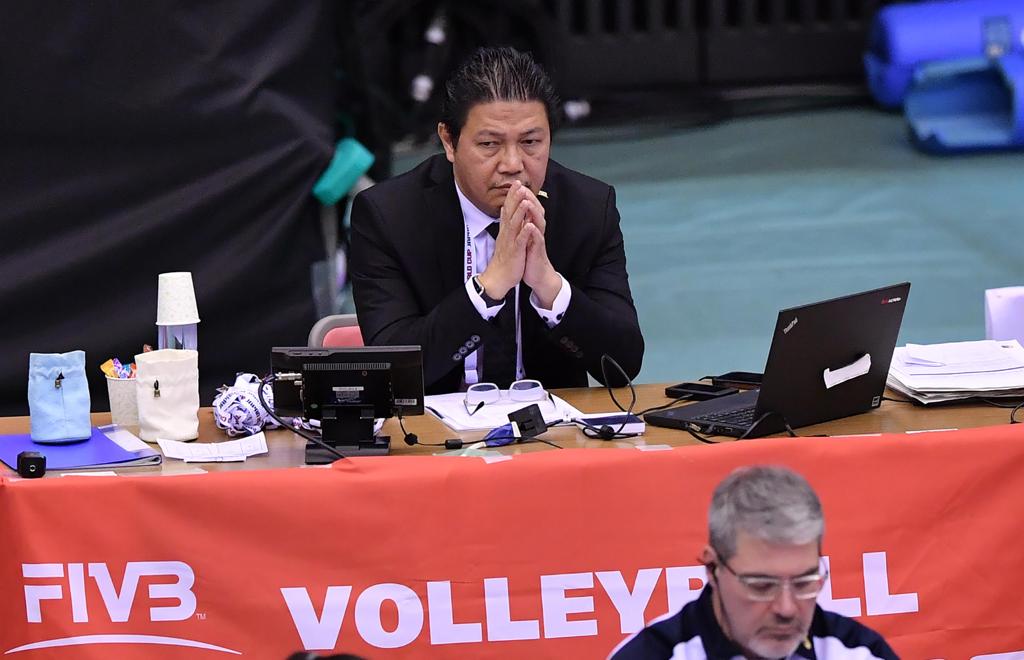 "Contiguous to the FIVB's objectives, we want volleyball to be a sport for all – for the young children in the park, for school-based teams, for the age-group competition teams, for more senior players – and not only for the national team or professional athletes. The AVC will continue its grassroots program, all in accordance with development initiatives through FIVB's Nucleus Project in supporting different National Federations. We also continue to maintain Development Centers within the region, offering seminars, courses and other learning platforms to really help grow the game."
Development is a long, complex process that bridges the gap between any team and success in volleyball. For Suzara, nothing can ever overtake the value of providing equal opportunity. Just like the sport, Suzara believes success in the sport can be as simple as volleyball's three-touch rule – passing support equally to all countries, setting the right track for players from grassroots to the elite level, and in the end getting a shot to showcase the very best of a country's volleyball performance.
"When we talk about growing the game, we want to talk about inclusivity, that each nation – big or small – deserves to play the sport and compete at a high level. When we go about our mission with our development initiatives, we do so because we want the sport to become more competitive, which also means volleyball will become more exciting in the eyes of the viewing public.
"Development is the first small step into making volleyball even bigger that it is now and we always have to keep in mind to truly make it a sport for all."
Related links of AVC
AVC Website: click www.asianvolleyball.net
AVC Facebook: click www.Facebook.com/AsianVolleyballConfederation
AVC Twitter: click: https://twitter.com/avcvolley
AVC Instagram: click: https://www.instagram.com/avcvolley/?hl=en
AVC Youtube: click: Asian Volleyball Confederation
AVC WeChat: Asian Volleyball Confederation