Songkhla, Thailand, September 23, 2022 – Top seeds Worapeerachayakorn Kongphopsarutawadee/Taravadee Naraphornrapat set up tough clash against fourth seeds Alisha Stevens/Georgia Johnson and third seeds Nicole Laird/Phoebe Bell face off with second seeds Akiko Hasegawa/Yurika Sakaguchi in the Saturday's semifinals of the AVC Beach Tour 21st Samila Open at Samila Beach here.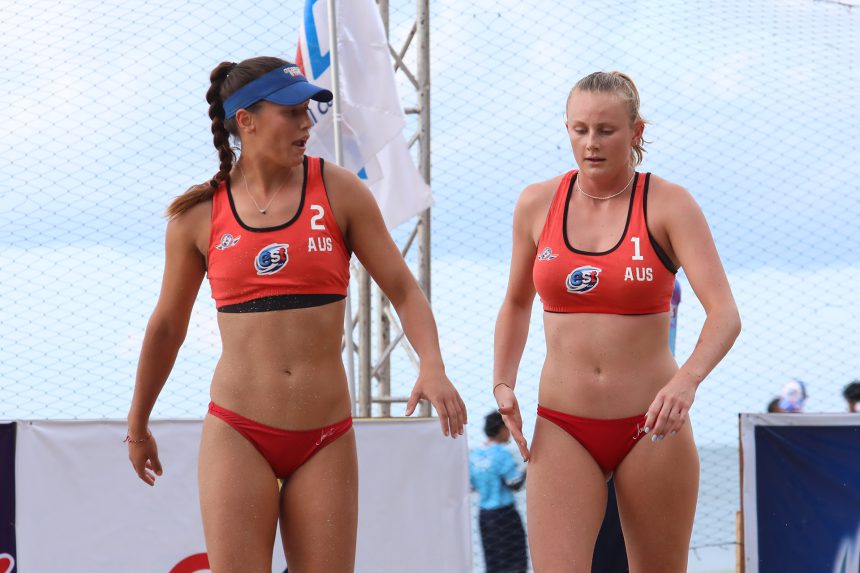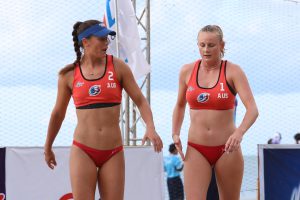 Two teams from Australia and one team apiece from hosts Thailand and Japan secured their semifinal spots after their convincing victories in the action-packed quarterfinals on Friday.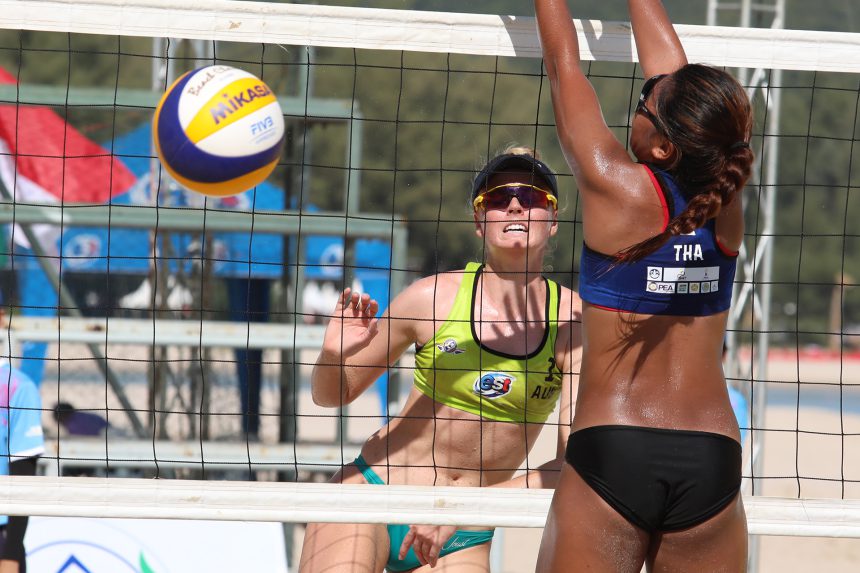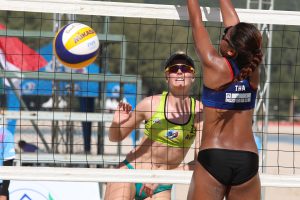 Australians Stevens and Johnson stopped the unbeaten run of Woranatchayakorn Phirachayakrailert./Charanrutwadee Patcharamainaruebhorn to stun the Thai duo 21-18, 21-17 in their last Pool D match in the Friday morning and went on their superb form to beat Indonesians Juliana Dhita/Eka Yokebed 21-15, 21-17 in the afternoon for a place in the semifinals. The Australian du are due to challenge Thais Worapeerachayakorn/Taravadee, who also picked up bronze medal at the recent Roi Et Open.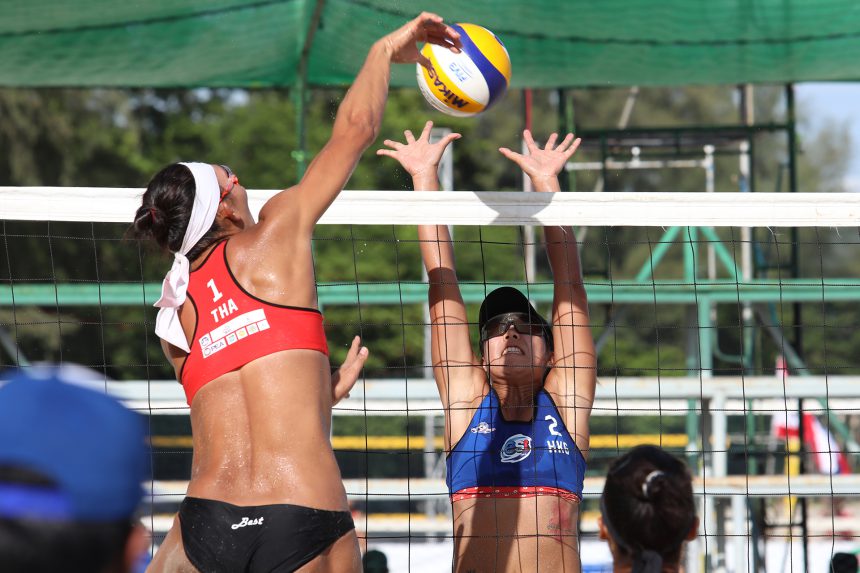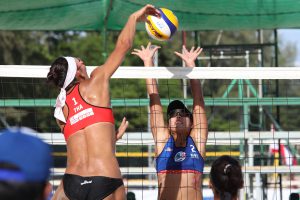 The 2021 Asian champions Worapeerachayakorn and Taravadee spent 33 minutes in overcoming Hong Kong China's Koo Yungyung/Au Yeung Waiyan 21-11, 21-12 in their last preliminary Pool A match.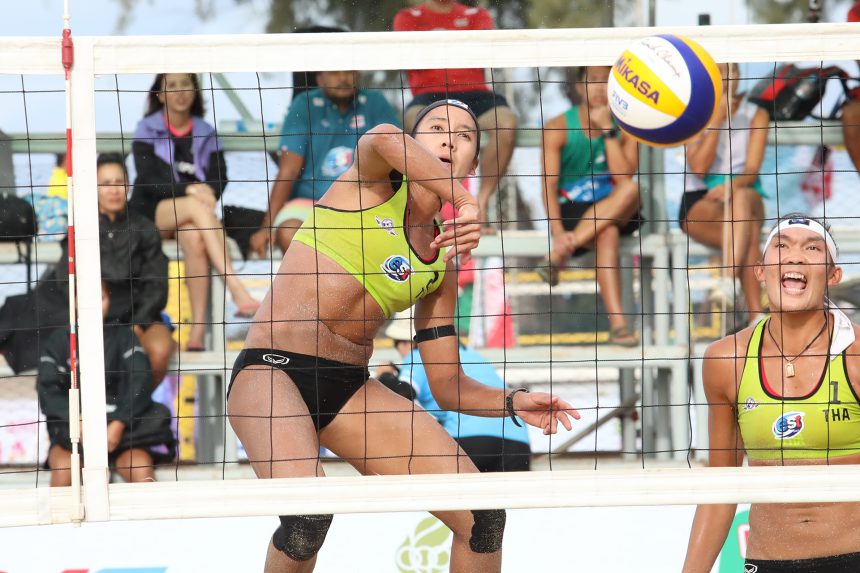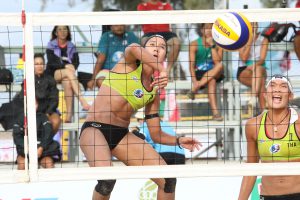 The superb Thai duo later powered past Filipinas Cherry Ann Rondina/Bernadeth Pons 21-19, 21-14 in the quarterfinals to storm their way into the Saturday's semifinals.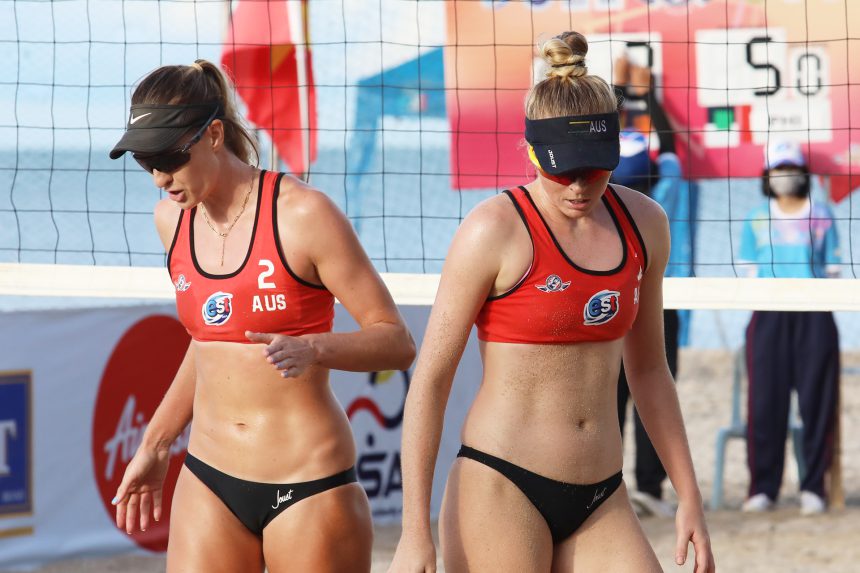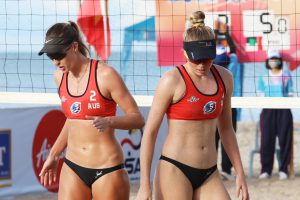 Australians Laird and Bell also made their mark in the pool plays after brushing off Thailand's Suchinna Choemphun/Apinya Saengpaeng 21-16, 21-16 to top Pool C.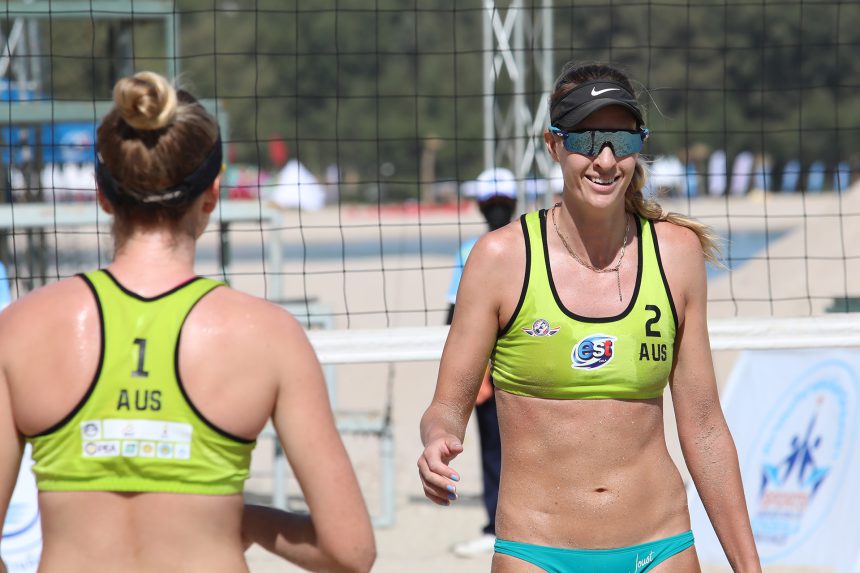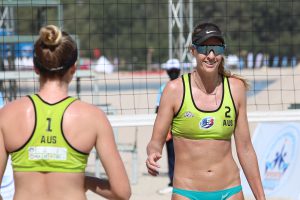 The in-form Australians continued their unbeaten streak following their 21-13, 21-18 rout of Filipinas Floremei Rodriguez/Genesa Jane Eslapor in the quarterfinals.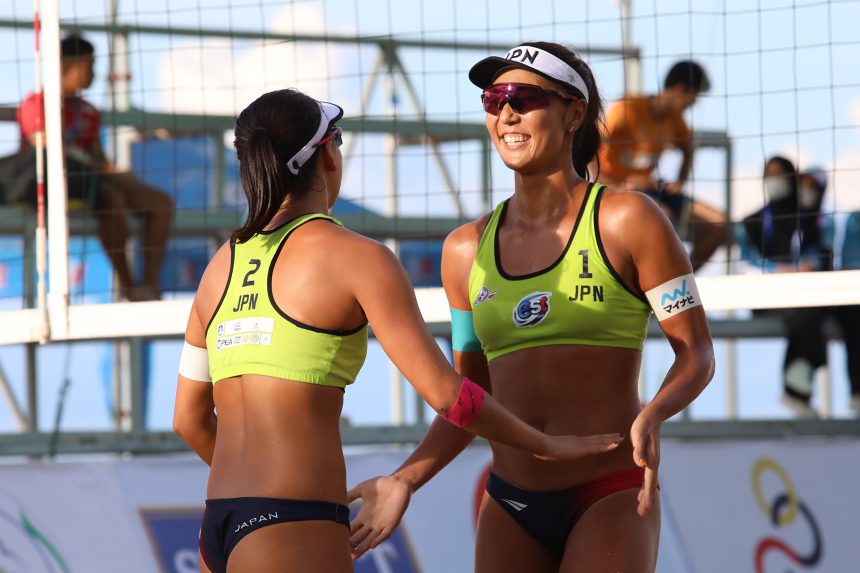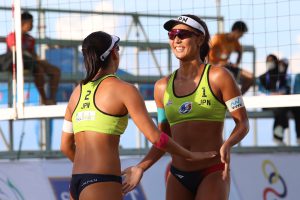 In the Saturday's semifinals, Laird and Bell will be pitted against Akiko/Yurika.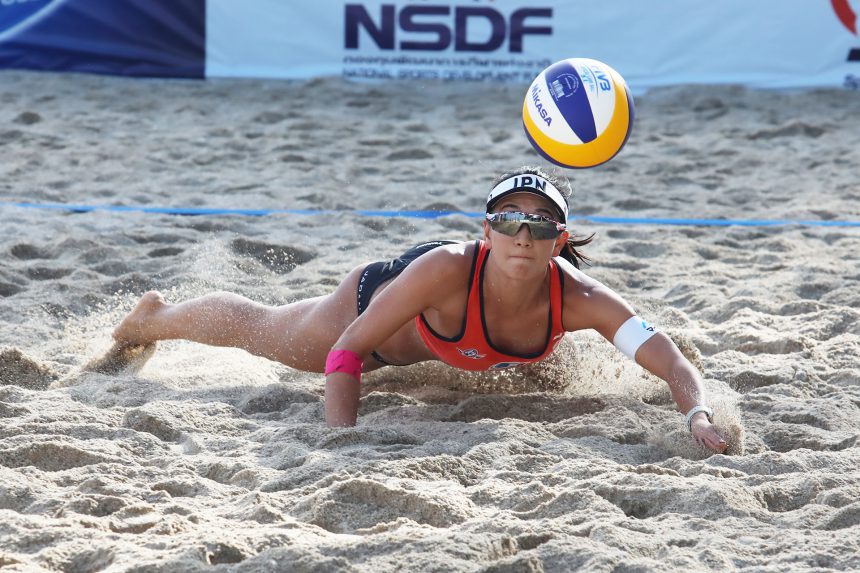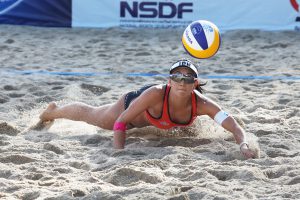 The formidable Japanese on Friday proved too hot to handle for Rondina/Pons to demolish the Filipinas 21-13, 21-19 to capture the top spot in Pool B.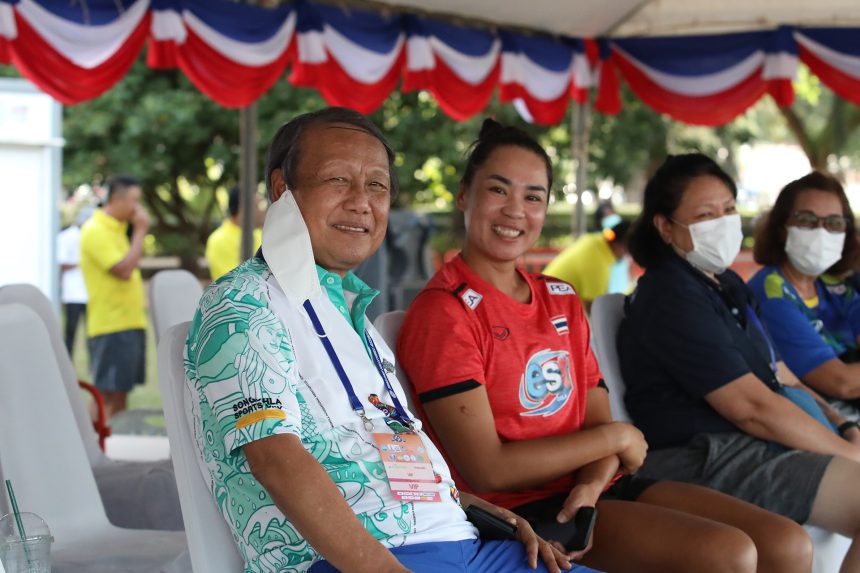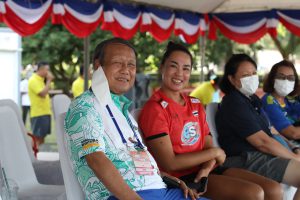 Thailand Volleyball Association President Mr Somporn Chaibangyang also turns out to watch the matches on Friday
Akiko and Yurika maintained their solid performance to pull off a comfortable 21-10, 21-13 win against Thailand's Woranatchayakorn and Charanrutwadee in the quarterfinals.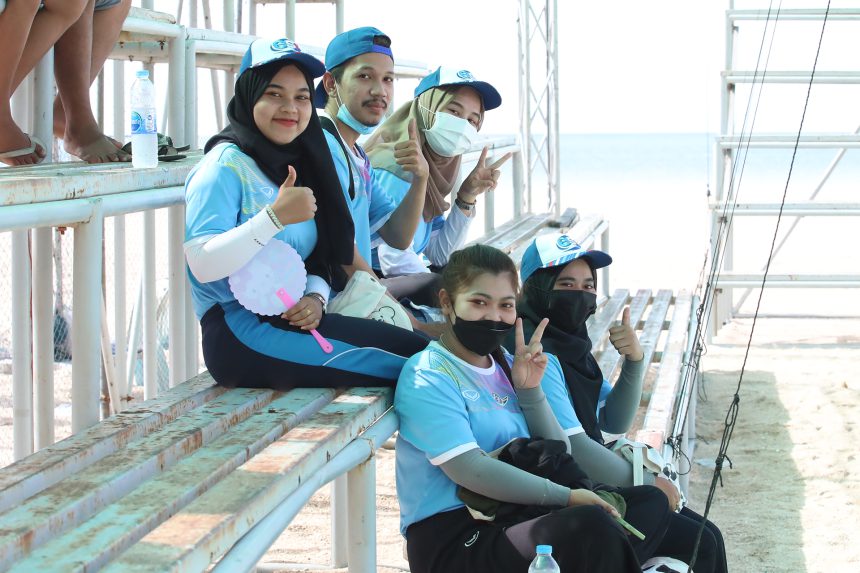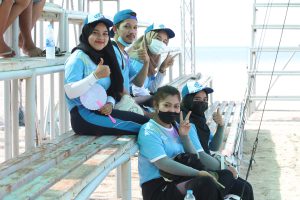 Meanwhile, top five seeds topped their respective Pools (A, B, C, D, E) and eighth seeds Ahmed Alhousni/Alshereiqi Haitham of Oman maintained their top spot in Pool H after completion of the pool round-robin preliminaries.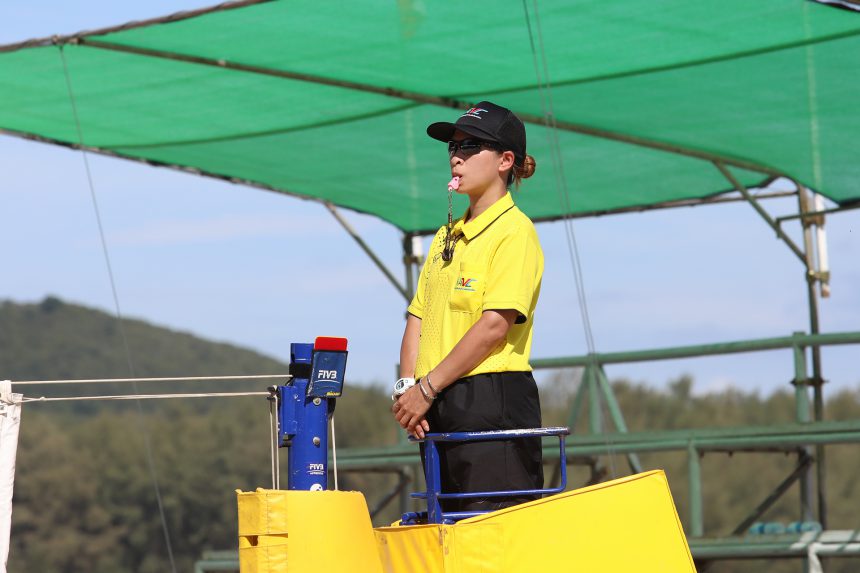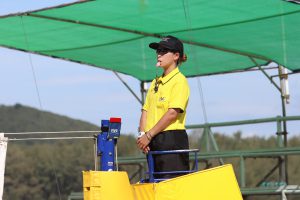 Sixth seeds Yoshiumi Hasegawa/Masato Kurasaka of Japan and Thailand's seventh seeds Pithak Tipjan/Poravid Taovato dropped their rhythm to come in second place in Pool F and Pool G respectively. However, with top two teams from each pool advancing, both teams also made the cut for the last 16.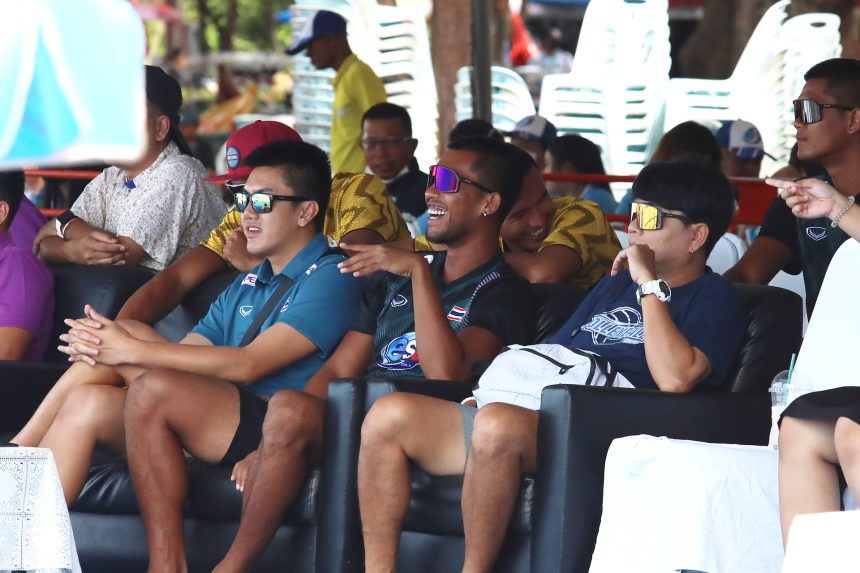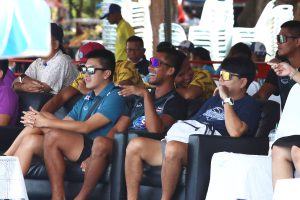 All three men's teams of Thailand entered the Saturday's round of last 16, with Surin Jongklang/Banlue Nakprakhong fighting it out with Pithak/Poravid in the all-Thais affair. Another Thai duo, Kitti Duangjinda/Dunwinit Kaewsai will face an uphill task in Qatar's Andallah Nassim/Mohamed Ihab Zaki.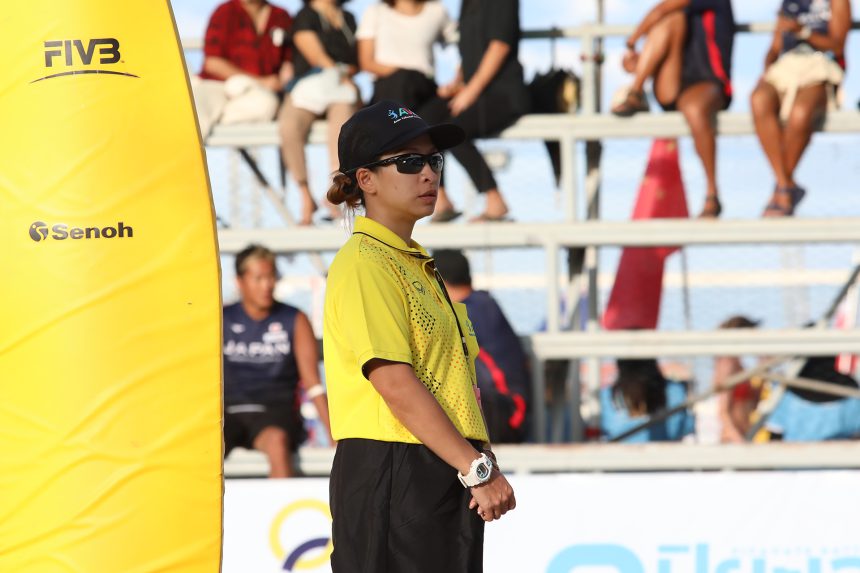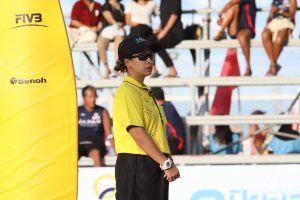 Two teams apiece from Kazakhstan, Australia, Oman, Qatar, China and one each from Vietnam, Indonesia and Japan also made it to round of last 16.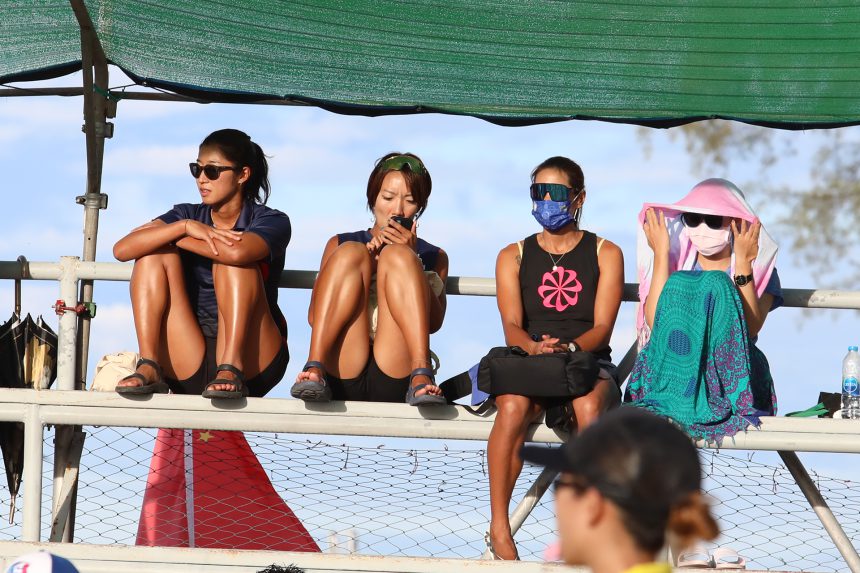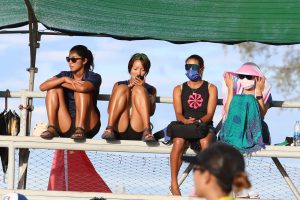 Qatar's Mahmoud Essam Ahmed/Saifeddine Essam go up against China's Zhou Chaowei/Wang Yanwei, Kazakhstan's Dmitriy Yakovlev/Nurdos Aldash challenge Oman's Ahmed Alhousni/Alshereiqi Haitham and Vietnamese Nguyen Lam Toi/Tran Quang Vu face off with Australians Thomas Hodges/Zachery Schubert.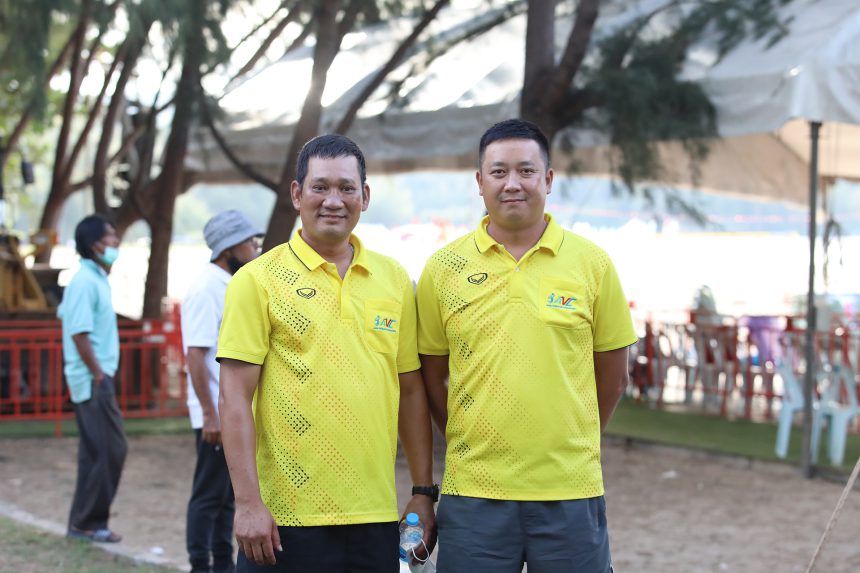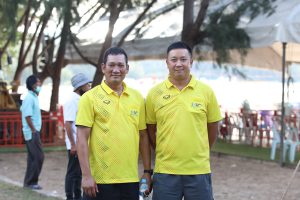 One of the most challenging encounters in the round of last 16 will be a big match between Chinese Wu Jiaxin/Ha Likejiang and Japanese Yoshiumi Hasegawa/Masato Kurasaka, with Omanis Mazin Alhashmi/Hood Aljalaboubi testing their skill with Indonesians Gilang Ramadhan/Danangsyah Pribadi and Kazakhstan's Sergey Bogatu/Kirill Gurin taking on Australians Izac Carracher/Mark Nicolaidis.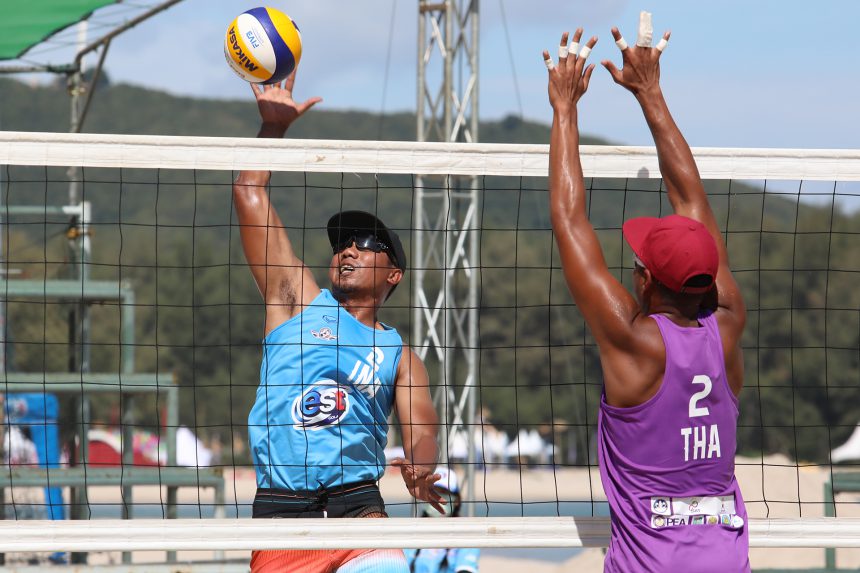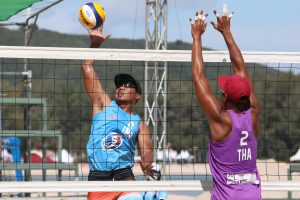 On Friday, the last day of the pool round-robin preliminaries, Thailand's top seeds Surin Jongklang/Banlue Nakprakhong proved a tough nut to crack for Andy Ardiyansah/Mohammad Ashfiya to beat the Indonesians 21-14, 21-14 for a clean sweep in Pool A, while second seeds Izac Carracher/Mark Nicolaidis of Australia survived a China's scare to edge past Zhou Chaowei/Wang Yanwei in gruelling three-setter 21-16, 16-21, 15-13 to top Pool B.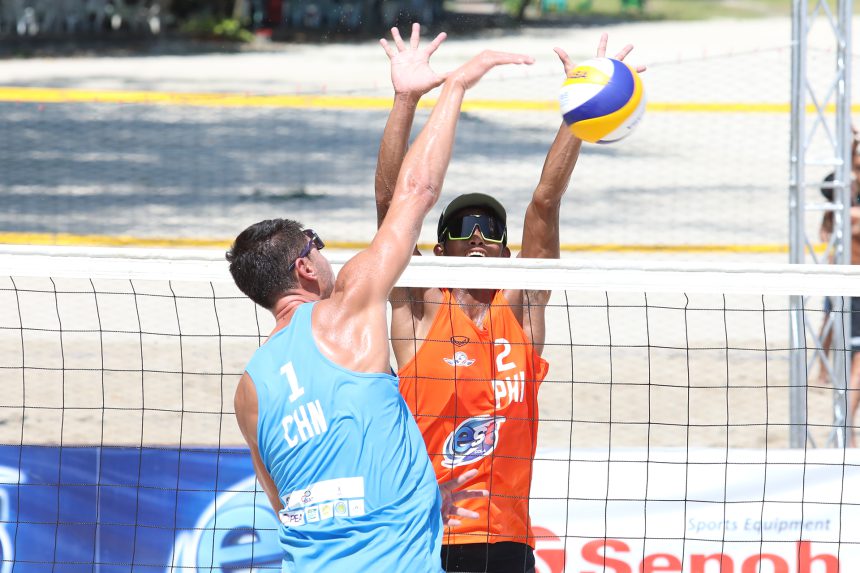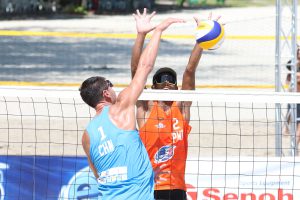 In Pool C, Chinese third seeds Wu Jiaxin/Ha Likejiang captured the top spot following a dominant 21-13, 21-16 triumph against Filipinos Anthony Lemuel Jr Arbasto/Jude Garcia, with Australia's fourth seeds Thomas Hodges/Zachery Schubert producing comeback 2-1 (16-21, 21-6, 15-8) win against Indonesians Gilang Ramadhan/Danangsyah Pribadi to top Pool D.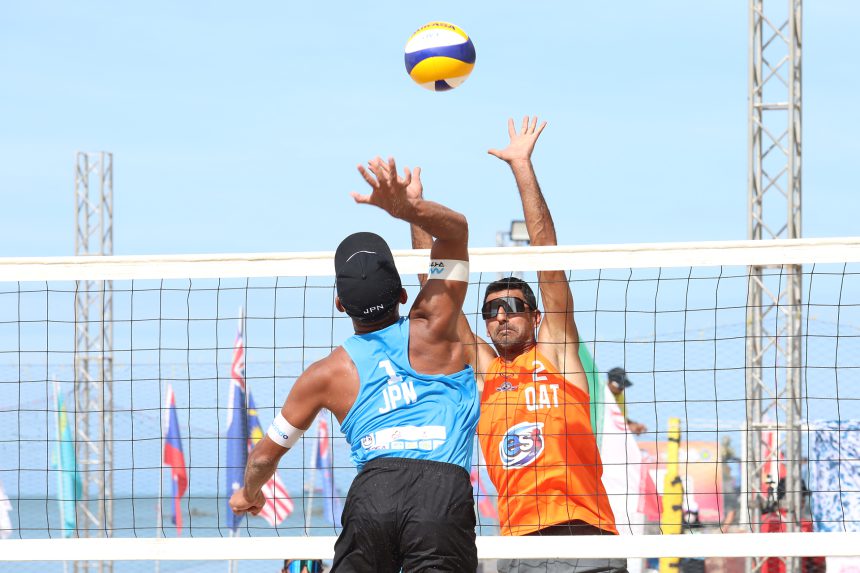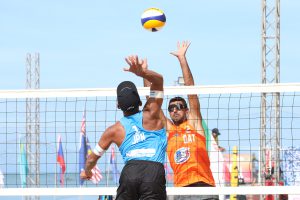 Qatar's fifth seeds Saifeddine Elmajid/Mahmoud Essam Ahmed also came from behind to beat Japanese Takahashi Takumi/Shiro Furuta 16-21, 21-17, 16-14 to stay atop Pool E. The other match in the same pool saw Nguyen Lam Toi/Tran Quang Vu too strong to beat Chinese Taipei's Hung Yujui/Hsueh Yunyi 21-12, 21-14.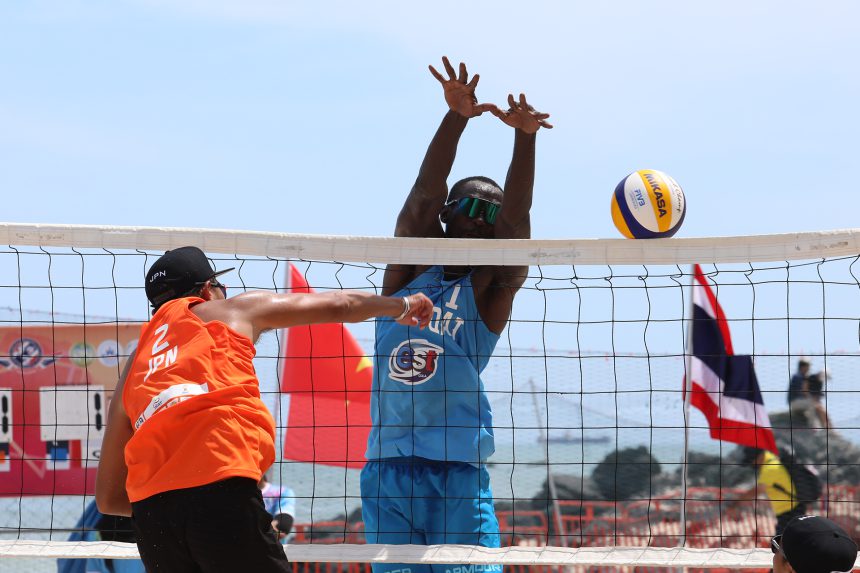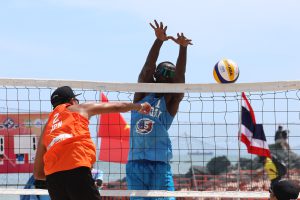 Pool F was dominated by Qatar's Abdallah Nassim/Mohamed Ihab Zaki after a magnificent come-from-behind 2-1 (21-23, 21-18, 15-11) win against Japan's Yoshiumi Hasegawa/Masato Kurasaka, while Indians Naresh Tumpera/Krishnam Raju Mudunuri trounced Laotians Kaiyasit Voungphounkham/Souksadakone Kounlavong 21-14, 21-18.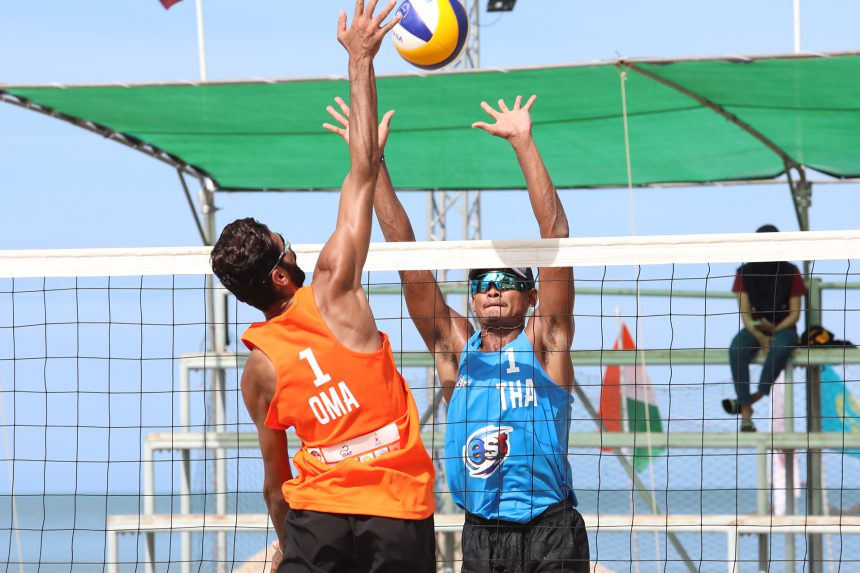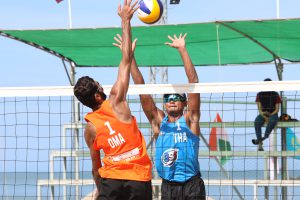 Omanis Mazin Alhashmi/Hood Aljalaboubi topped Pool G after coming back to beat Thailand's Pithak Tipjan/Poravid Taovato 18-21, 21-16, 16-14. Another Omani duo, eighth seeds Ahmed Alhousni/Alshereidi Haitham saw off Thais Kitti Duangjinda/Dunwinit Kaewsai 21-16, 22-20 to top Pool H, with Malaysians Chia Youjing/Sim Jianqin outplaying Chinese Taipei's Lin Chengwei/Hu Chenggang 21-17, 21-15.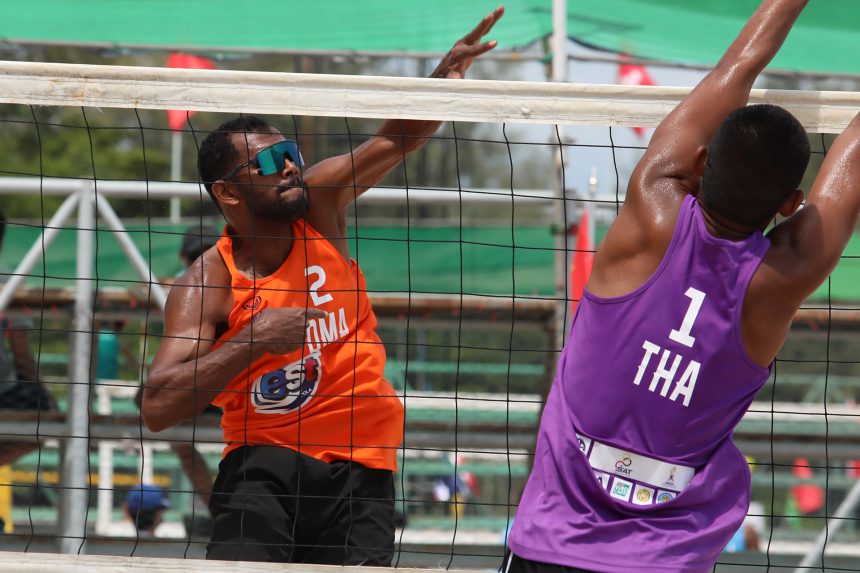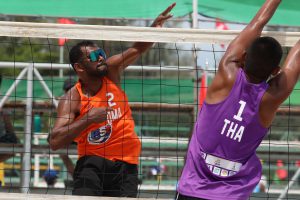 Actions continue on Saturday in the men's round of last 16 in the morning session, followed by quarterfinals in the afternoon. Only two women's matches will be contested in the Saturday's semifinals.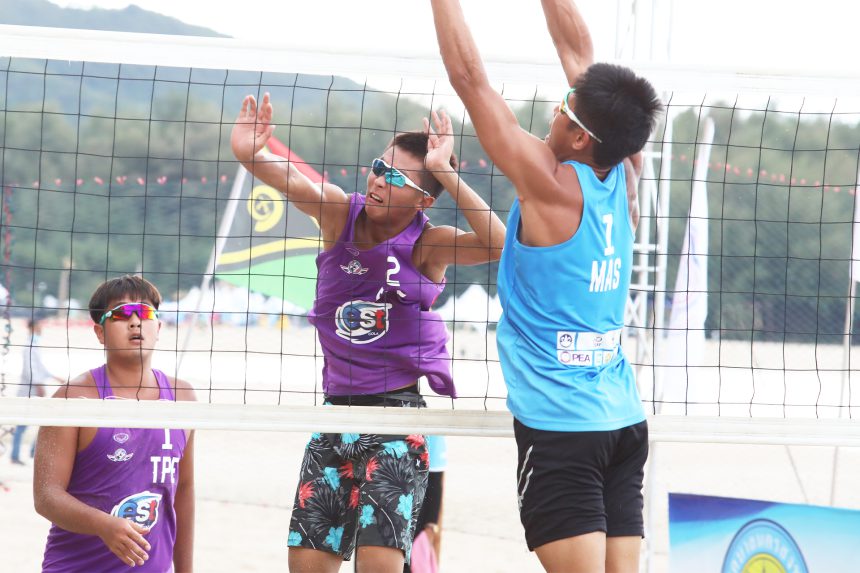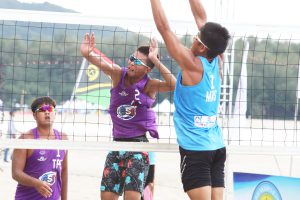 Sunday is the last day of the double-gender, five-day tournament, with qualified teams strutting their stuff in the third-place playoffs and final showdowns in men's and women's events.
MATCH RESULTS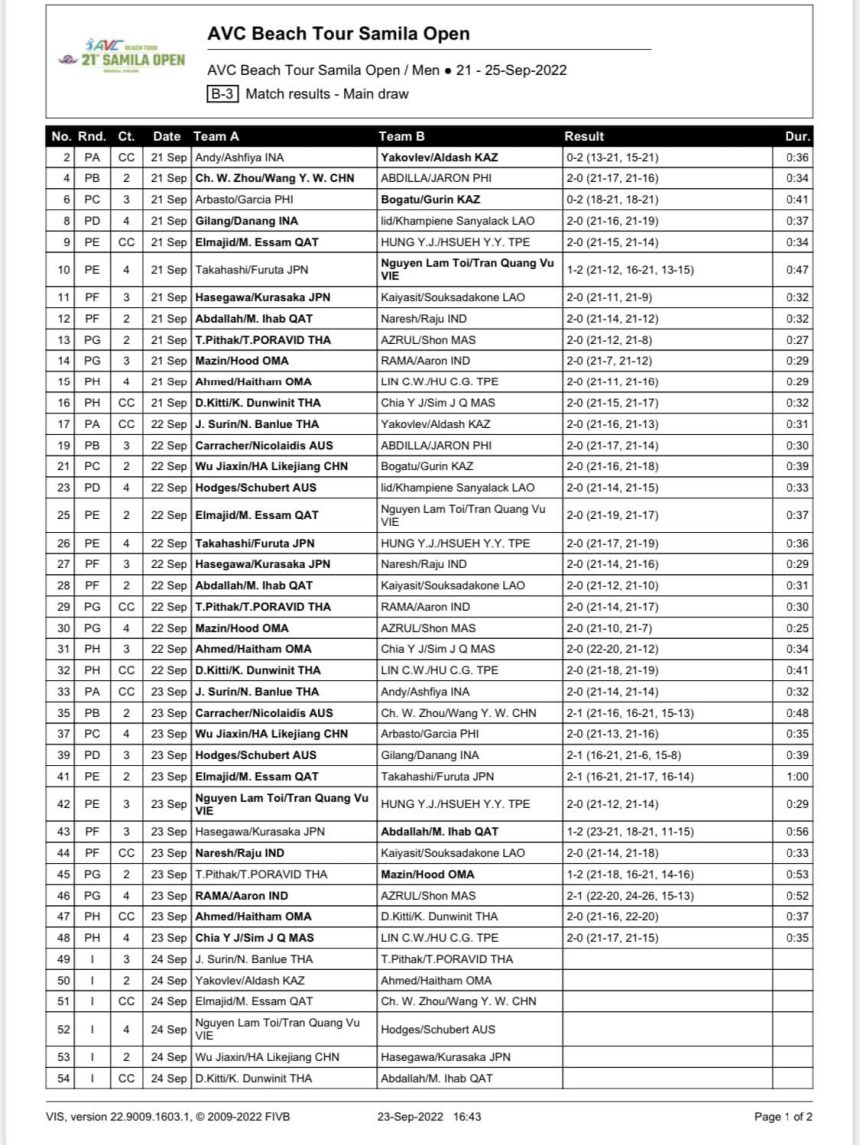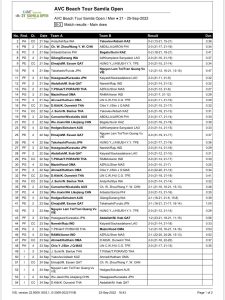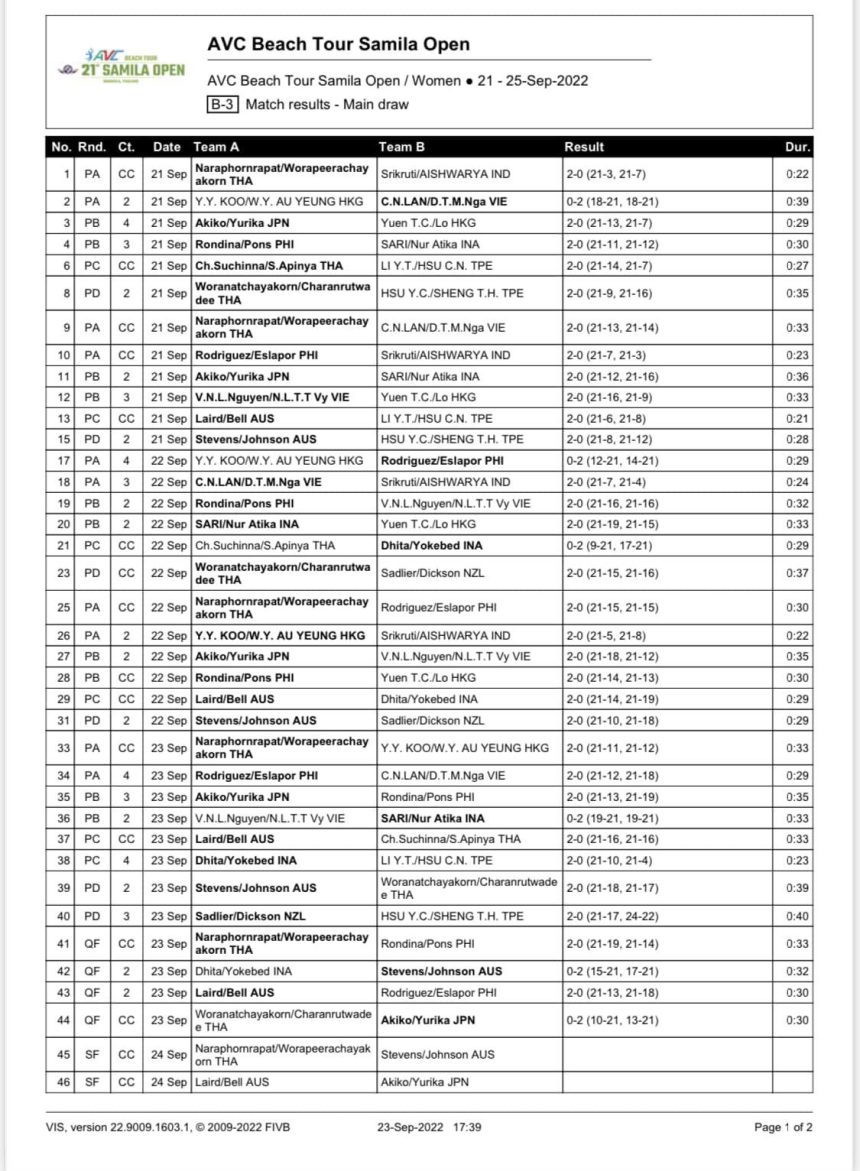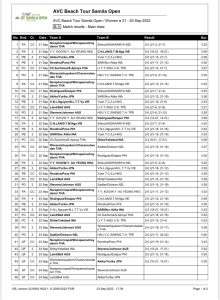 MEN'S POOLS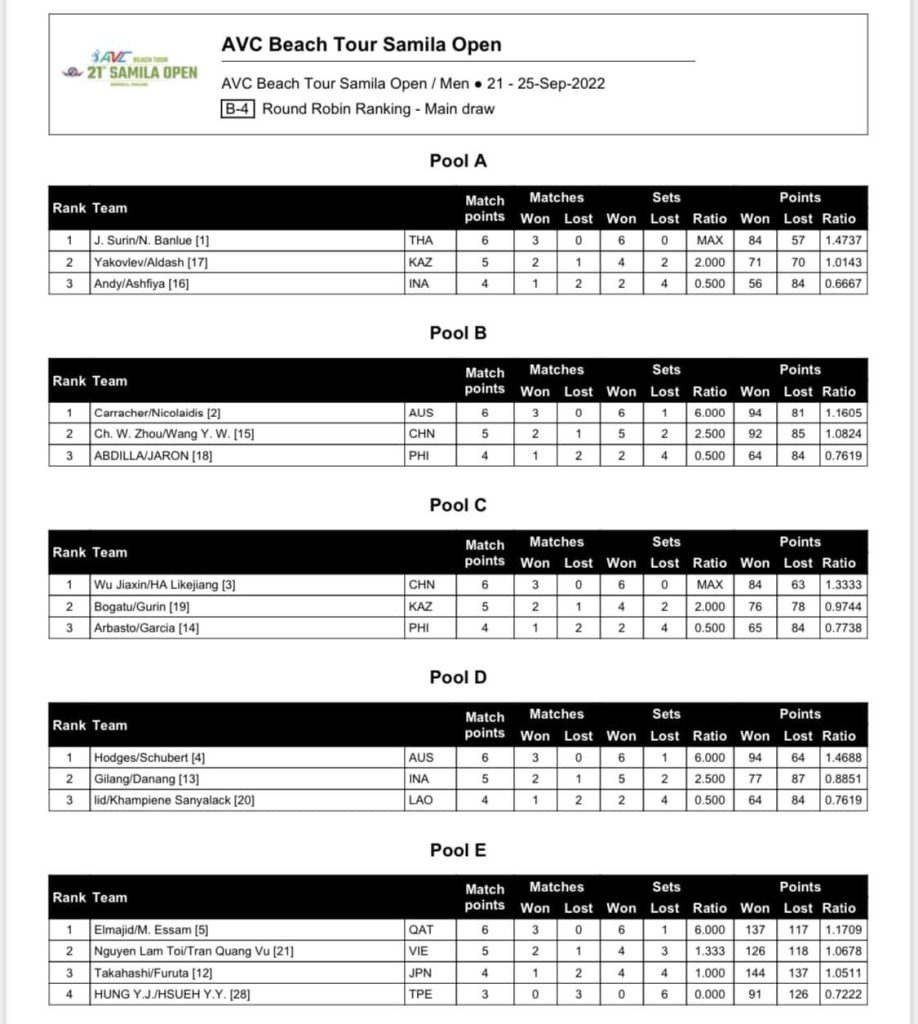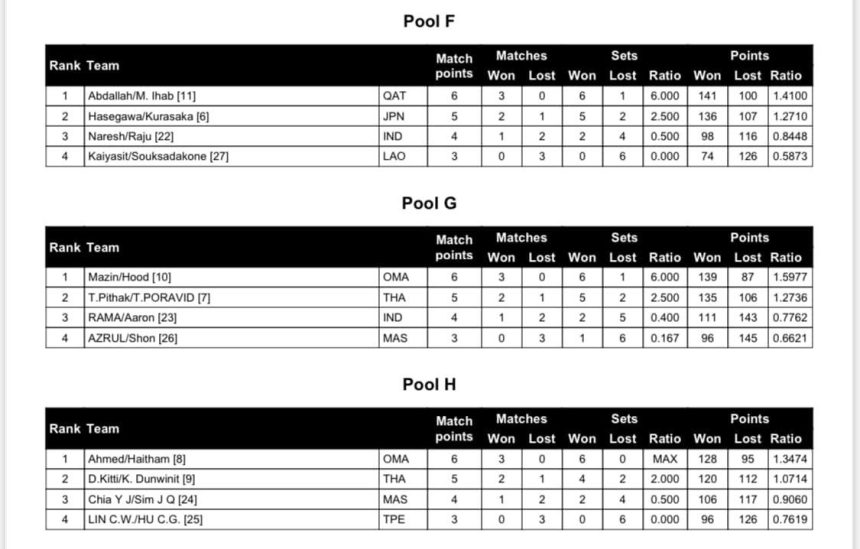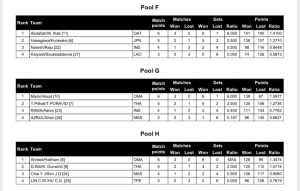 WOMEN'S POOLS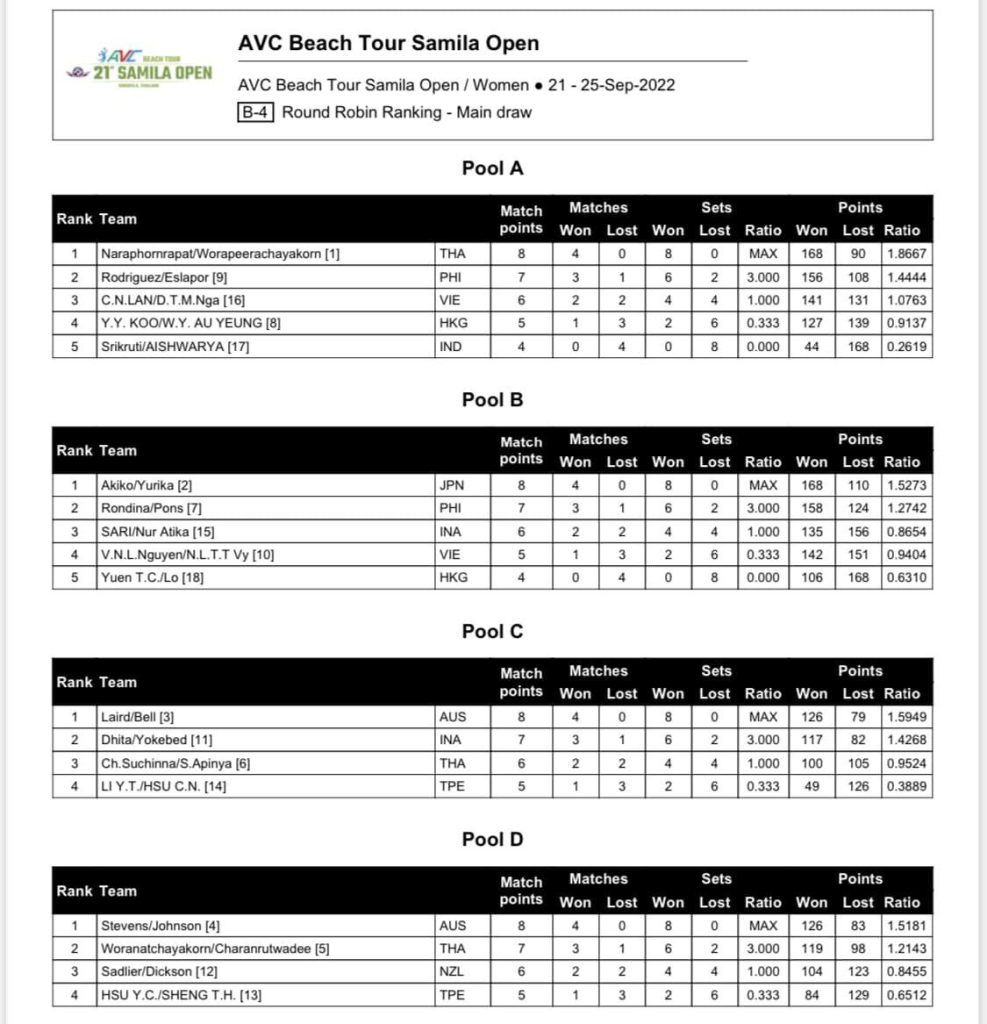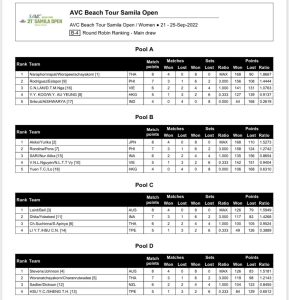 MATCH SCHEDULE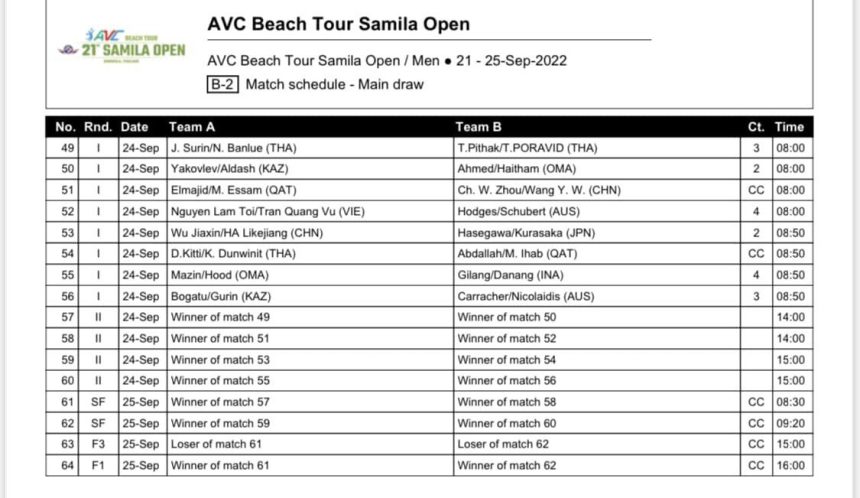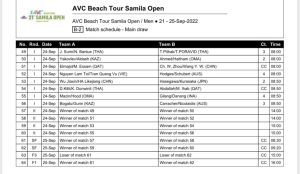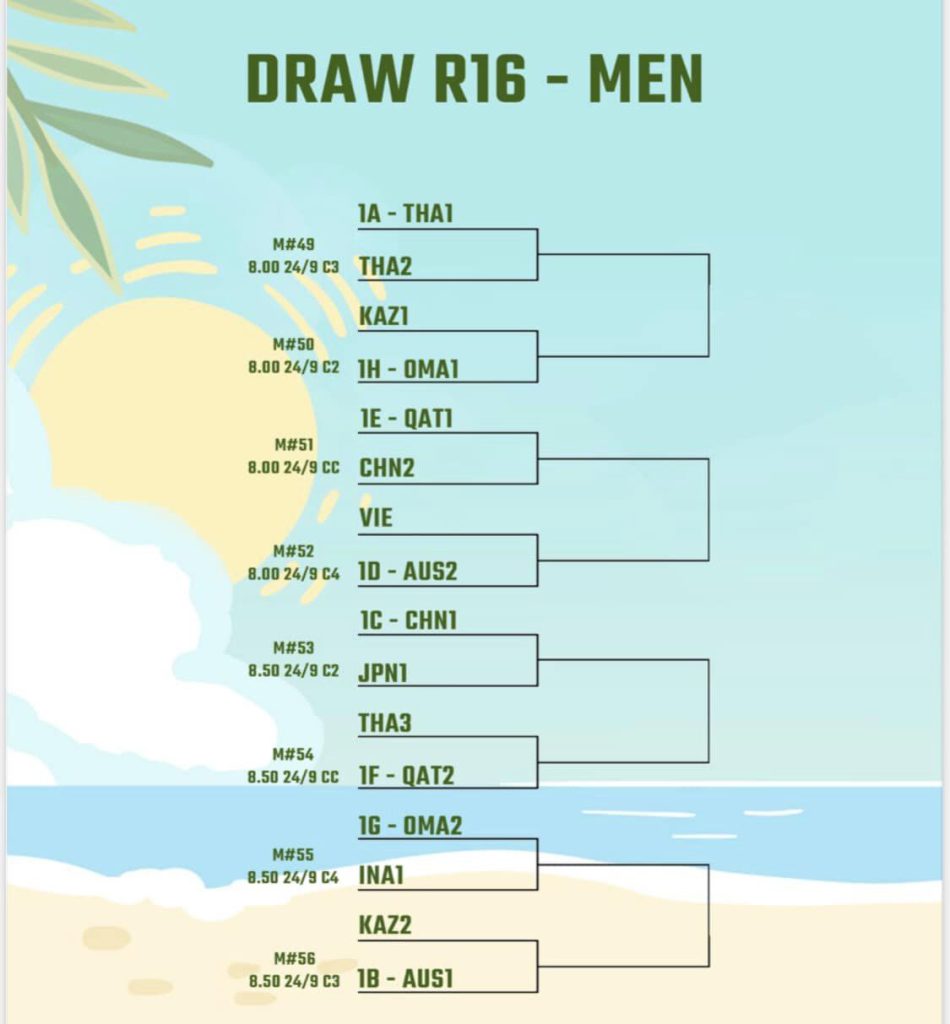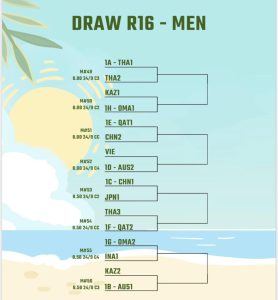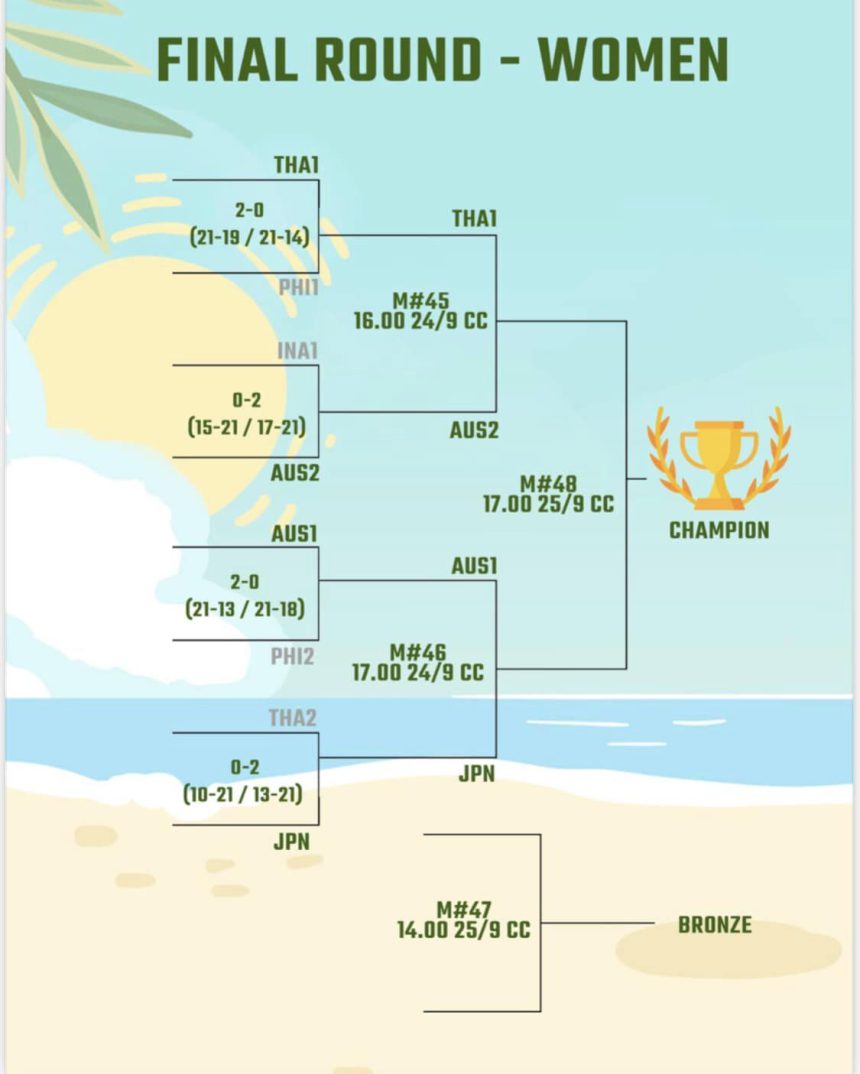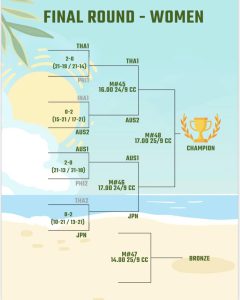 Related links of AVC
AVC Website: click www.asianvolleyball.net
AVC Facebook: click www.Facebook.com/AsianVolleyballConfederation
AVC Twitter: click: www.twitter.com/AsianVolleyball
AVC Instagram: click: https://www.instagram.com/avcvolley/?hl=en
AVC Youtube: click: Asian Volleyball Confederation
AVC WeChat: Asian Volleyball Confederation