Bangkok, Thailand, November 17, 2020 – The Afghanistan Volleyball League 2020 has reached its climax when four most strongest teams including unbeaten Omul Belad and Bala Hisar have made it to the Tuesday's semi-finals of the historic tournament.
The competition, held by Afghanistan National Volleyball Federation in conjunction with Afghanistan National TV RTA Sport and Afghanistan National Olympic Committee, is being held between November 11 and 18 at the 2,500-seater gymnasium in Kabul City.
The ANVF has recently launched event highlights of the first-ever Afghanistan Volleyball Premier League at Intercontinental Hotel Kabul in Kabul City. Afghanistan National Olympic Committee President Mr Hafizullah Wali Rahimi presided over the launch event, which was broadcast live by National Sport TV, on November 4.
Also in attendance as guests of honour in the launch event included Mr Ajmal Ghani, Afghan Sports Federation President and senior advisor to the president, ANVF President and Minister for Disaster Management Mr Bahauddin Jelani, NoC Secretary-General Dr Yonus Popalzay, Deputy Sport Directors Mr Hamid Kaber and Mr Qasim Hamidi.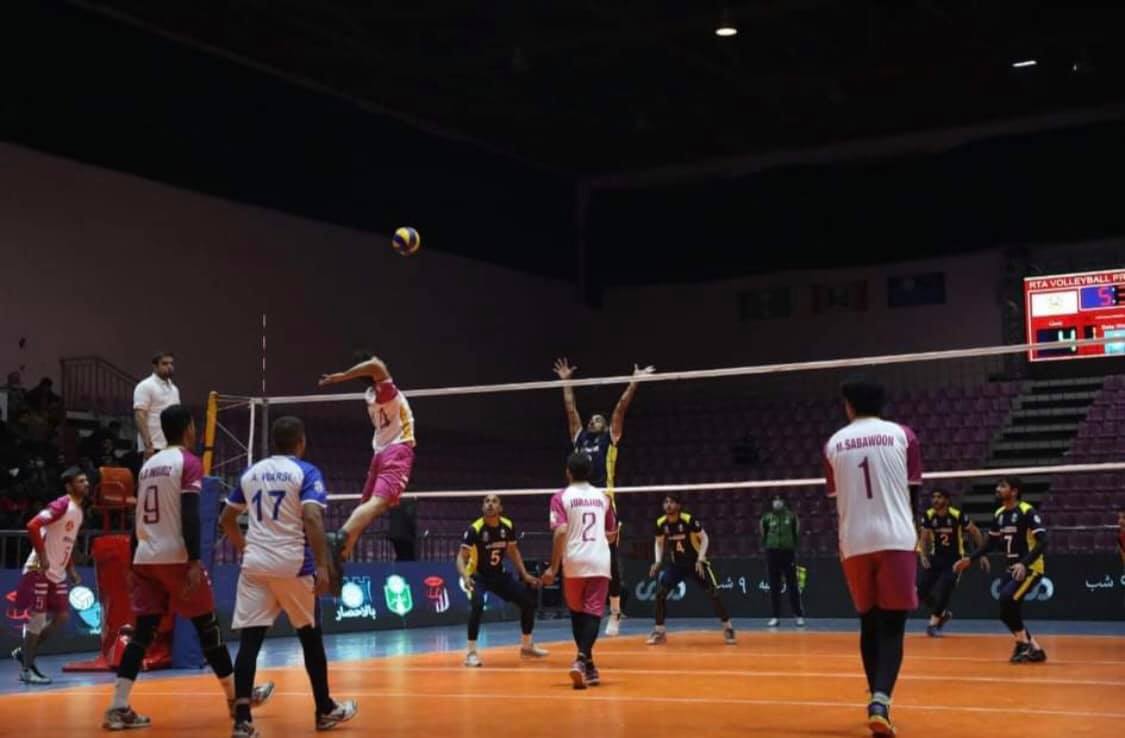 A total of six teams from different zones were divided into two groups to contest the group round-robin preliminaries from November 11 to 16. Each team will play each of their opponents twice as if they were contesting the home-and-away clash. Group A featured Omul Belad, Speen Ghar and Negin Hariwa, while Group B comprised Bala Hisar, Bust and Nekhtar.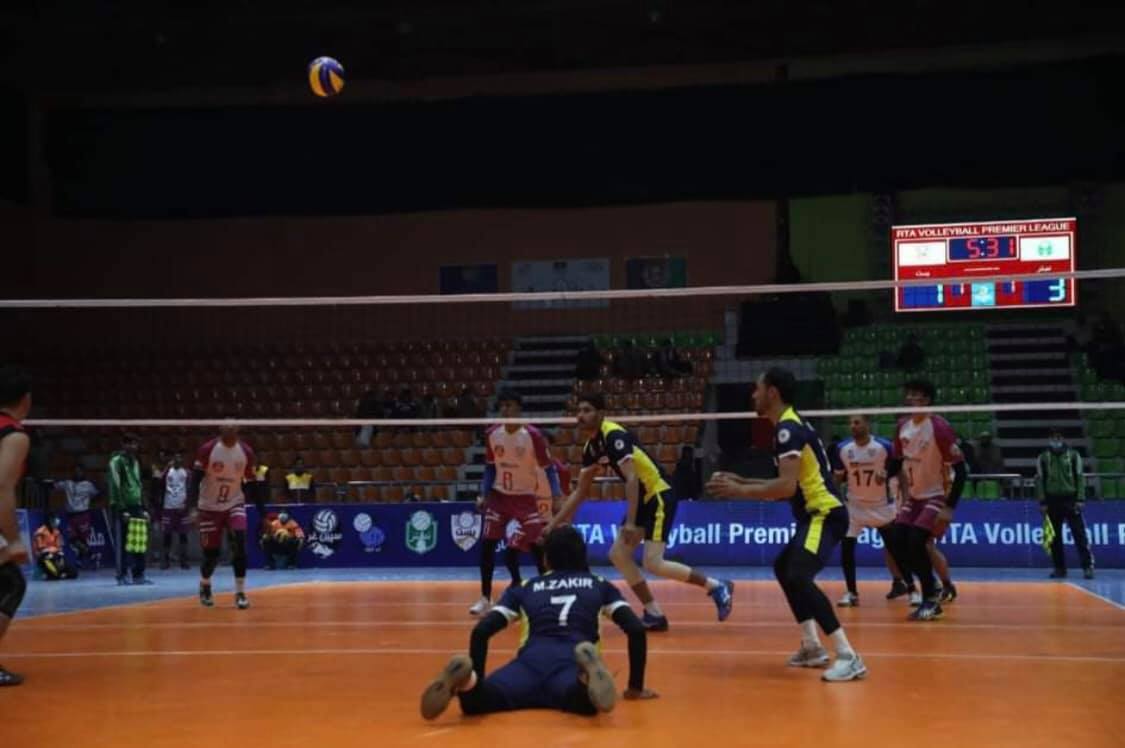 All matches have been live telecast and streaming by Afghanistan National TV-RTA Sport with very high quality, while the Volleyball Information System (VIS) is being used for the first time in Afghanistan.
Three international experts from Islamic Republic of Iran Volleyball Federation were invited to help on supervision, refereeing committee, VIS and court control. They comprised Mr Masoud Yazdan Panah head of refereeing committee, Mr Mortaza Ghanbaraf Jeh, head of VIS, and Mr Mohammad Asadollahi Saraghein, court control official.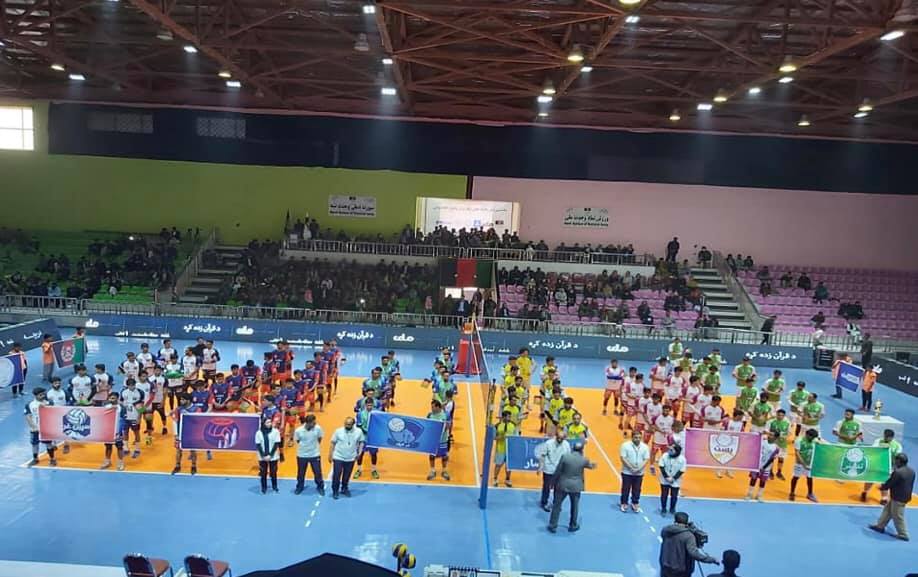 The preliminaries kicked off on November 11, with high-ranking officials of government, Parliament members, Director and Secretary-General of NoC and Presidents of other federations invited to attend the opening ceremony.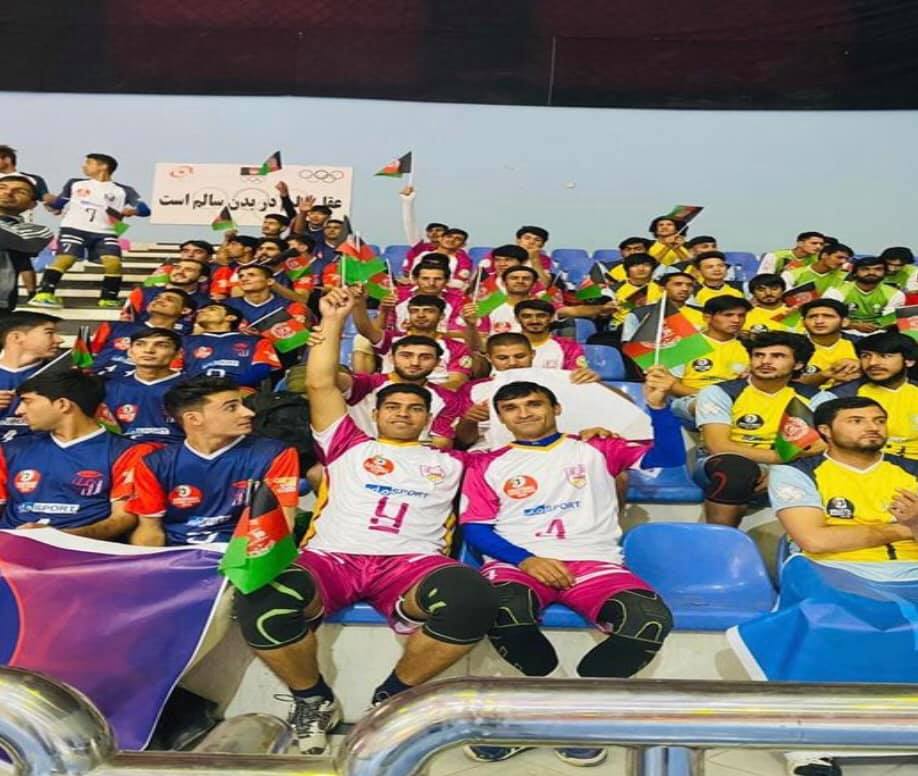 With only top two teams advancing to the Tuesday's semi-finals, Omul Belad and Speen Ghar finished top two in Group A at conclusion of the preliminaries on November 16, while Bala Hisar and Bust emerged as the top two teams in Group B.
In Group A, in-form Omul Belad became the only unbeaten team without losing a single set in the tournament. They got off to a brilliant start following their 3-0 (25-20 25-23 25-10) win over Speen Ghar in their opening clash on November 11 and later brushed off Negin Hariwa in straight sets 25-16 25-23 25-17.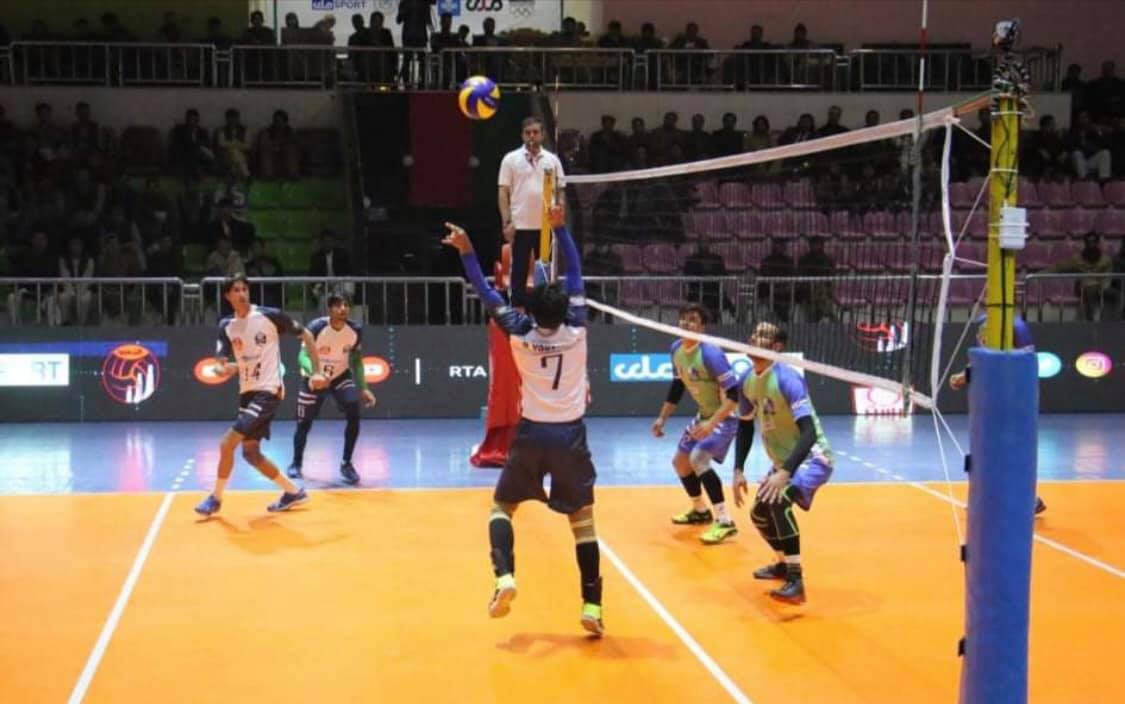 Omul Belad repeated the similar feat on November 15 after pulling off a 25-12 25-19 25-17 win over Negin Hariwa and ended their preliminary-round campaign with a bang following a hard-fought 25-17 26-24 25-20 win against Speen Ghar on Monday, November 16.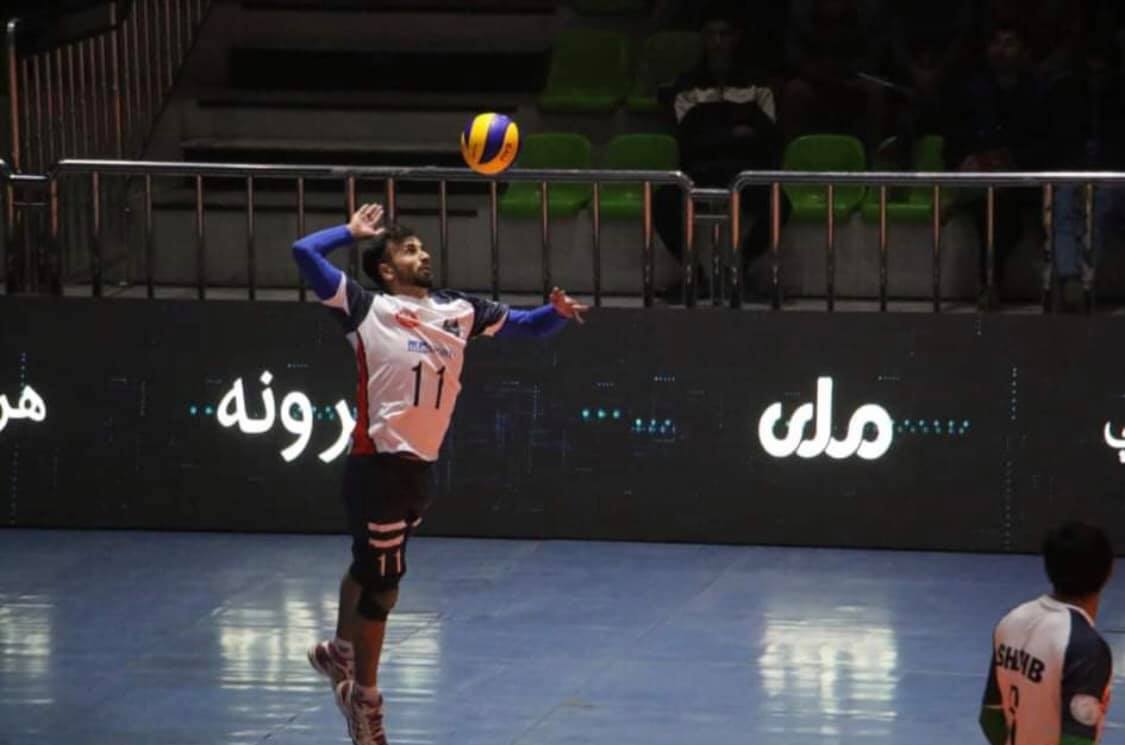 Speen Ghar also performed well in Group A. Despite two straight losses to Omul Belad, Speen Ghar claimed their first win in the tournament after breezing past Negin Hariwa in straight sets 25-20 25-11 25-16 on November 13 and repeatedly beating the same rivals the following day with a comeback 3-1 (20-25 25-16 25-20 25-20) win. Negin Hariwa lost all four matches contested in their preliminary encounters.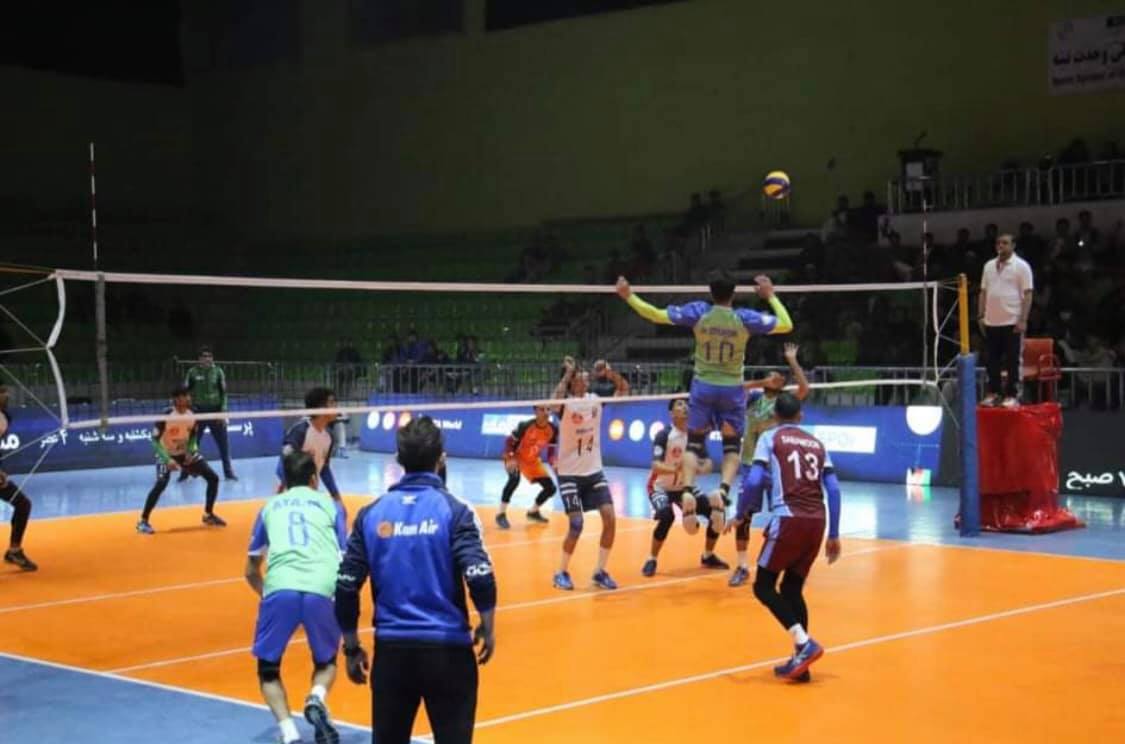 Bala Hisar made their mark with a clean sweep in Group B. They started well in the tournament following their 3-1 (25-22 21-25 25-19 25-17) win in the hard-fought thriller against Nekhtar on November 11. After that, they outclassed the same rivals in their second meet, winning 25-16 25-22 25-16 the following day. They also defeated Bust in exhausting five sets 25-21 23-25 19-25 25-20 15-8 on November 14 before crushing the same opponents in straight sets 25-15 25-20 25-13 the following day.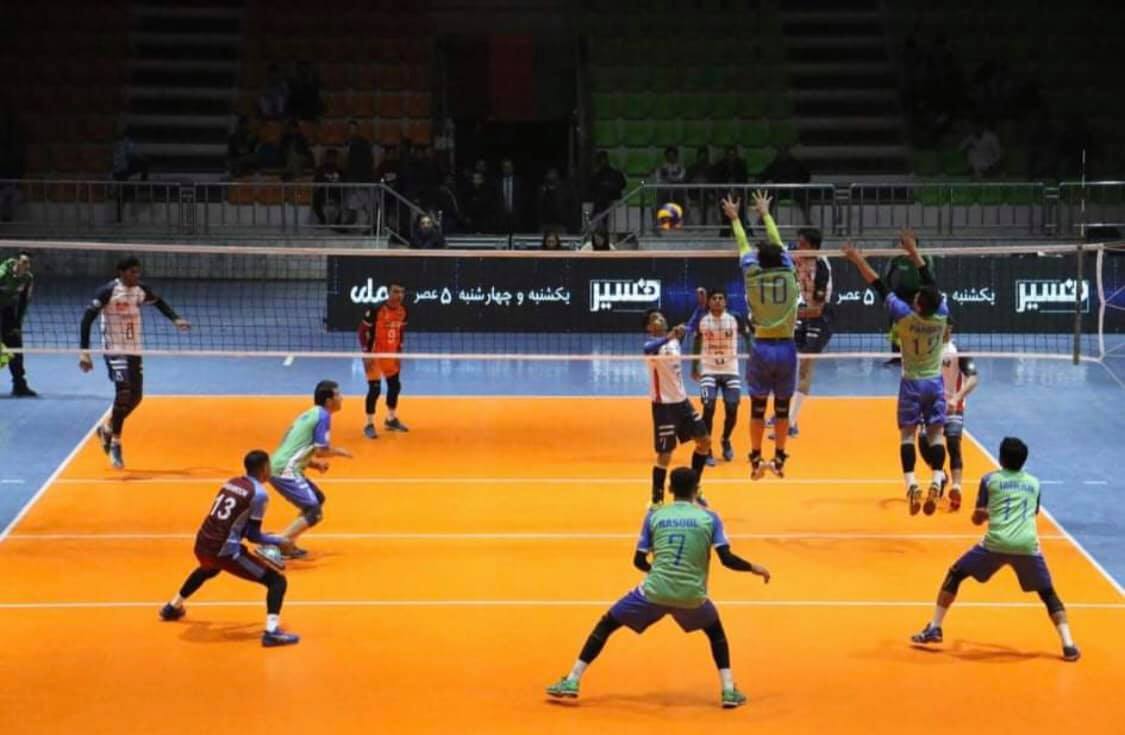 Bust got the tournament off with a hard-fought 3-2 (25-22 25-23 22-25 17-25 15-12) win against Nekhtar on November 12, lost both matches to Bala Hisar and rallied to beat Nekhtar in a see-saw, five-set battle 21-25 25-13 21-25 25-20 15-12 on November 16, the last match of the preliminaries.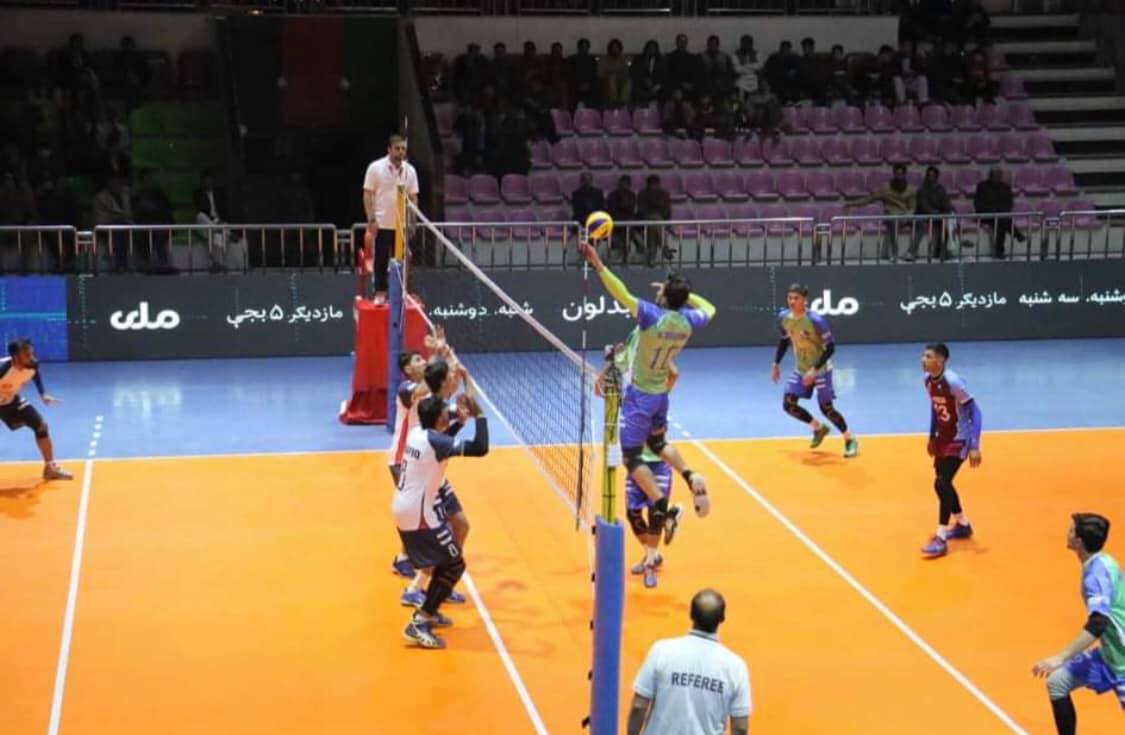 At the end of the preliminary round on Monday, Omul Belad captured the top spot in Group A with 12 points from four straight wins without losing a set to their respective opponents, followed by Speen Ghar in second place with 6 points from 2 wins against 2 losses. Negin Hariwa finished third place after losing all four matches to claim no point.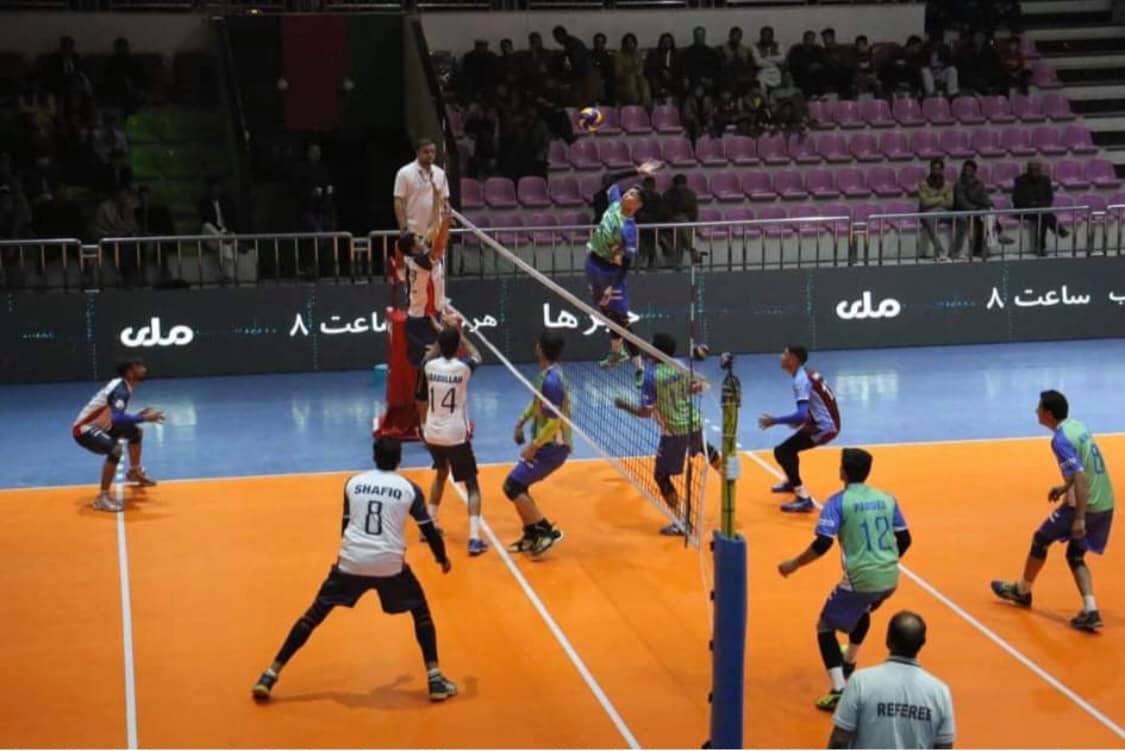 Bala Hisar topped Group B with 11 points from four consecutive wins, while Bust and Nekhtar finished second and third with 5 points and 2 points respectively.

The semi-final encounters will take place on Tuesday, November 17, with Group A winners Omul Belad taking on Group B second place Bust and Group B winners Bala Hisar up against Group A second place Speen Ghar. Hegin Hariwa and Nekhtar, third places in both groups, crashed out of the tournament.
The two losing teams in the semi-finals will contest the third-place playoff on Wednesday, November 18, with the two winners fighting it out in the final showdown for the eventual title.
Related links of AVC
AVC Website: click www.asianvolleyball.net
AVC Facebook: click www.Facebook.com/AsianVolleyballConfederation
AVC Twitter: click: https://twitter.com/avcvolley
AVC Instagram: click: https://www.instagram.com/avcvolley/?hl=en
AVC Youtube: click: Asian Volleyball Confederation
AVC WeChat: Asian Volleyball Confederation