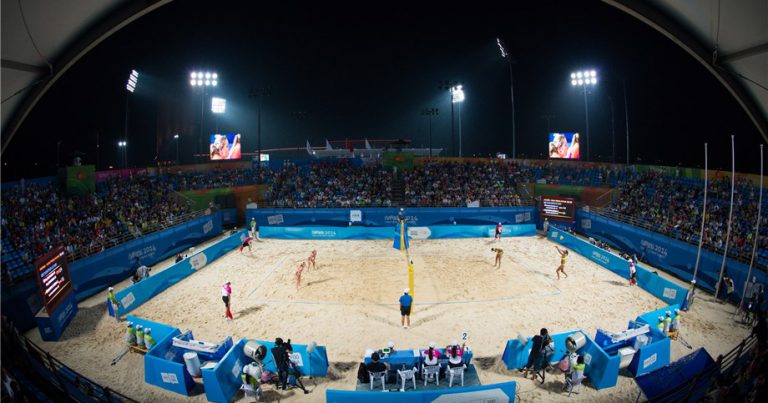 Nanjing, China, June 5, 2019 – The US$25.000 Silk Road Nanjing Open "officially" begins here Thursday with 19 teams in the qualification tournament vying for the final six Main Draw berths for the FIVB World Tour event.
For the second-straight season, Nanjing hosts an international Beach Volleyball women's event a week after Nantong as the tournament this week's Silk Road tournament is the seventh of nine Chinese stops on the 2018-2019 FIVB World Tour calendar.
Located 260 km from Nantong on the Yangtze River, Nanjing will be staging its fifth FIVB Beach Volleyball event highlighted by the 2014 Youth Olympic Games, and two junior worlds championships in 2017 (under-21) and 2019 (under-19).
The Silk Road Nanjing Open features Main Draw pool play Friday following by two elimination rounds Saturday and the "final four" matches Sunday where the winning team will share the $4,000 first-place prize.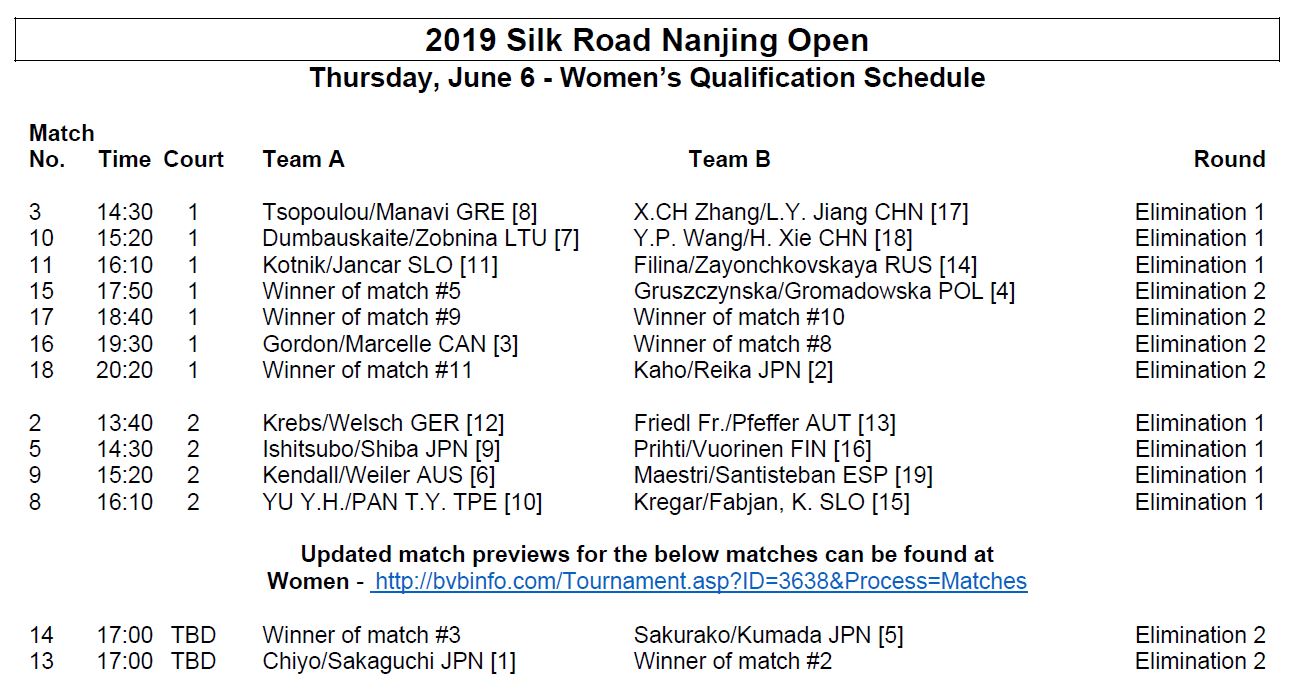 Although a new Silk Road Nanjing Open champion will be crowned this week, Beach Volleyball power Brazil will be seeking to defend the gold medal the South American country won here in June 2018 when Josemari Alves and Liliane Maestrini topped the podium.
This week, Brazil's hope for winning the Nanjing gold will fall on the shoulders of Carolina Horta and Angela Lavalle as the South American pair captured the silver last week in Nantong after losing this past Sunday's finale to China's Jingzhe Wang and Shuhui Wen 2-1 (21-9, 18-21, 15-12) in 48 minutes.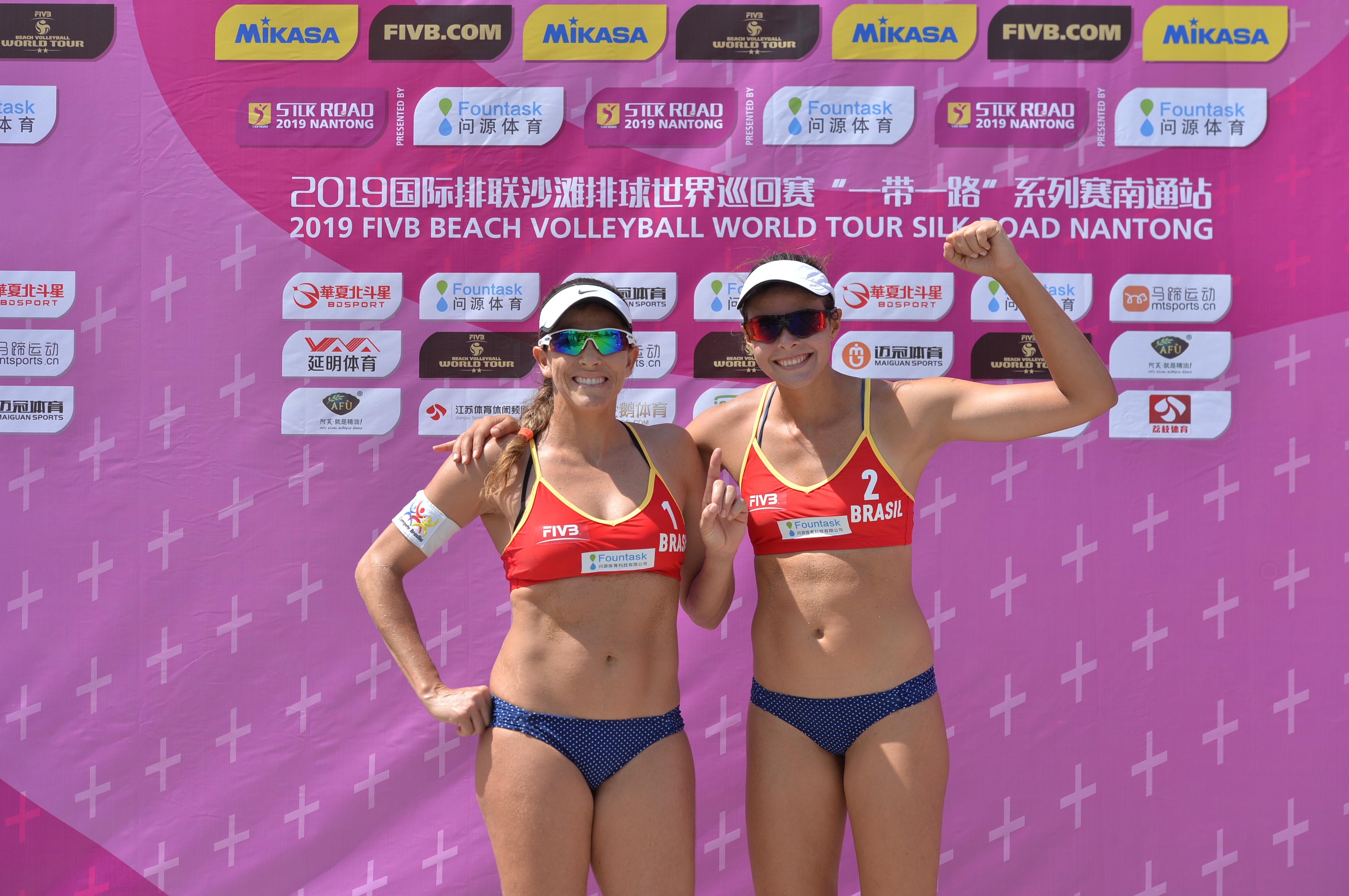 The gold medal was Wang and Wen's second this season as the pair topped a Chinese podium in Zhongwei during the opening weeks of the 2018-2019 World Tour season by defeating compatriots Fan Wang/Chen Xue 2-0 (21-14, 26-24) on September 16 for their first FIVB title together.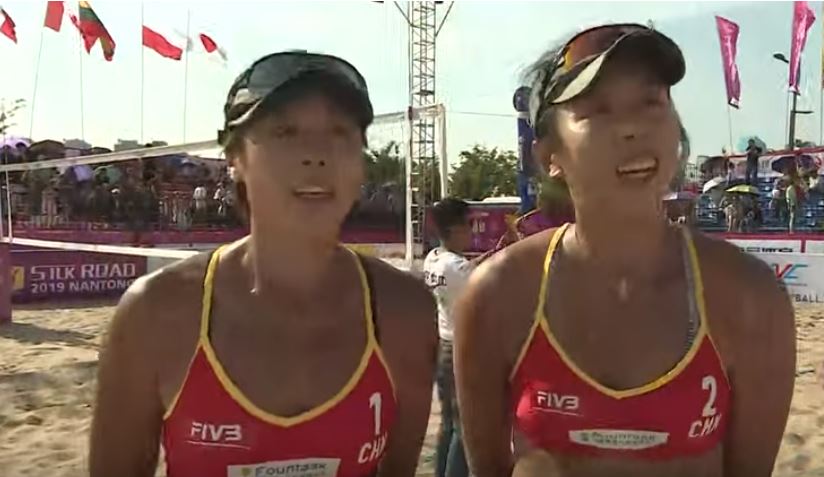 Also, in this week's Nanjing Main Draw are the third- and fourth-place finishers from last week's Silk Road stop in Nantong – Ksenia Dabizha/Daria Rudykh of Russia and Aleksandra Gromadowska/Jagoda Gruszczynska of Poland.  In the Nantong bronze medal match, the Russians bested Gromadowska and Gruszczynska 2-0 (21-13, 21-16) in 33 minutes.
Like Wang and Wen, Dabizha and Rudykh will also be seeking their second FIVB gold medal this season as the Russians topped a World Tour podium last month in Vietnam by defeating compatriots Alexandra Moiseeva/Ekaterina Syrtseva in the Tuan Chau Island finale.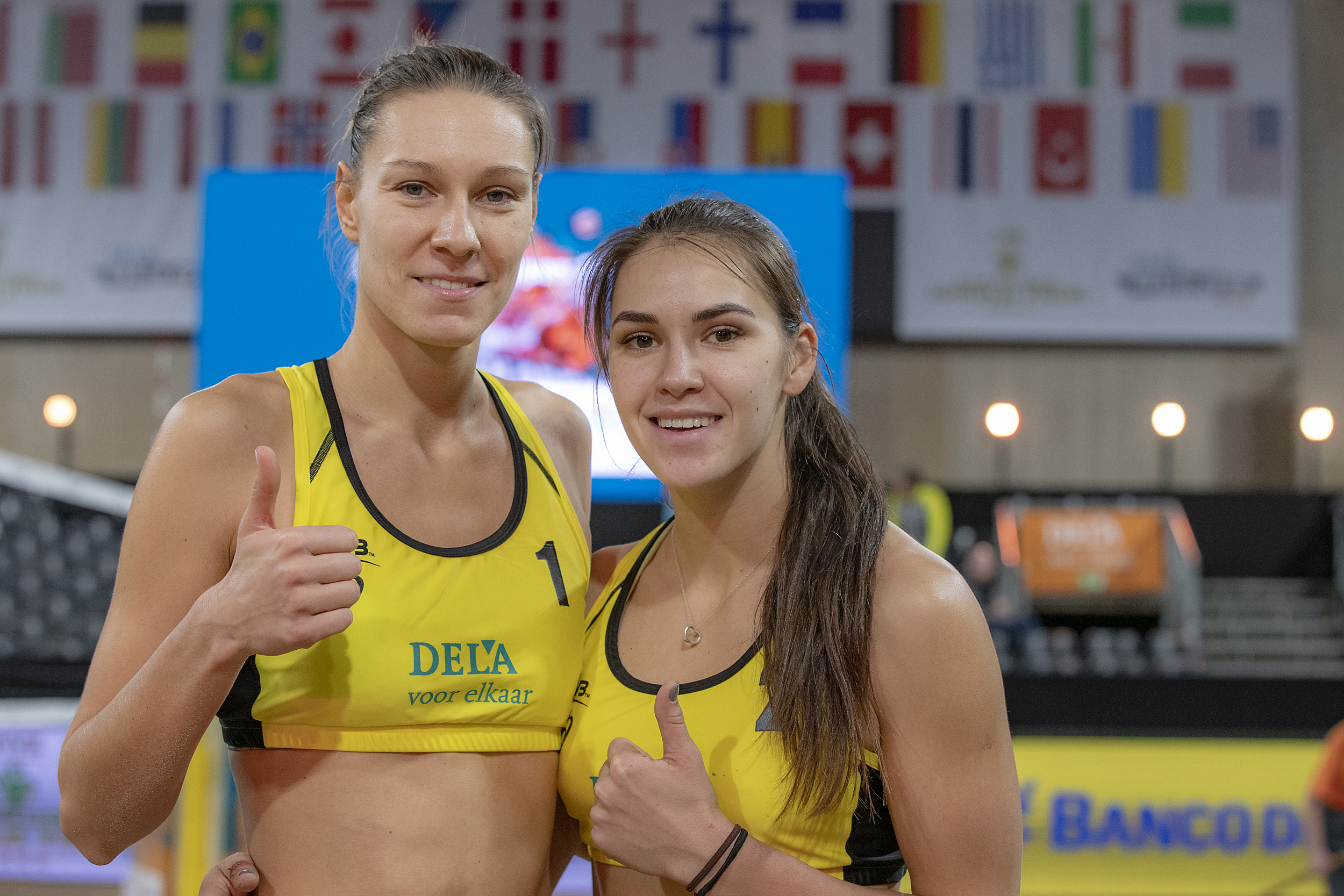 Josemari and Liliane captured the inaugural Silk Road Nanjing Open title for their second-straight 2018 gold medal finish in China after the Brazilians defeated a team for Italy for the Nantong gold medal a week earlier in the mid-June event.
With a 2-1 (21-16, 21-23, 15-11) gold medal win in 56 minutes in the 2018 Nanjing finale over Fan Wang and Xinyi Xia of China, Josemari and Liliana completed their two-week stay in the Asian country by winning 12-straight matches.
The Silk Road Nanjing Open follows Chinese FIVB events in Zhongwei, Qinzhou and Yangzhou last September and October, and 2019 World Tour tournaments in Xiamen, Jinjiang and Nantong in April, May and June.  The FIVB World Tour schedule for this year in China ends with tournaments in Qidong and Zhongwei in July and August, respectively.
Related links of AVC
AVC Website: click www.asianvolleyball.net
AVC Facebook: click www.Facebook.com/AsianVolleyballConfederation
AVC Twitter: click: https://twitter.com/avcvolley
AVC Instagram: click: https://www.instagram.com/avcvolley/?hl=en
AVC Youtube: click: Asian Volleyball Confederation
AVC WeChat: Asian Volleyball Confederation