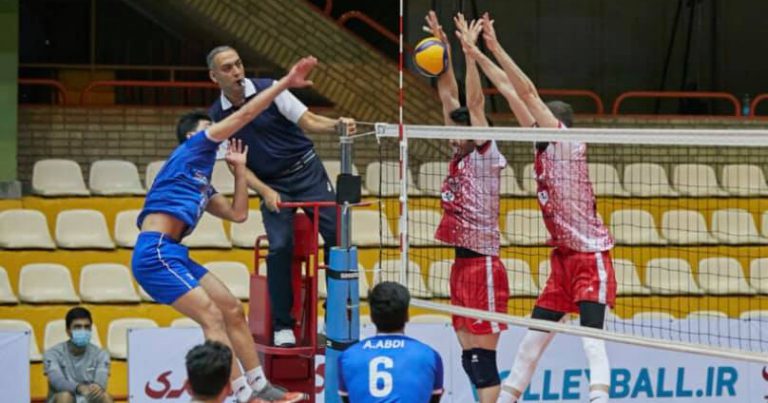 Tehran, Iran, December 14, 2020 – Pacesetters Sirjan Foulad struggled hard to beat Ardakan Khatam in hard-fought four-set thriller to maintain their lead after week 15 of the Iran Men's Super League, iranvolleyball.com reported on Monday.
The week 15 encounters took place on Monday with six matches in Volleyball Federation Hall and Volleyball House of Tehran. Sepahan Foulad, Urmia Shahrdari, Sirjan Foulad, Tehran Paykan, Amol Haraz Labaniat and Gonbad Shahrdari registered their impressive wins.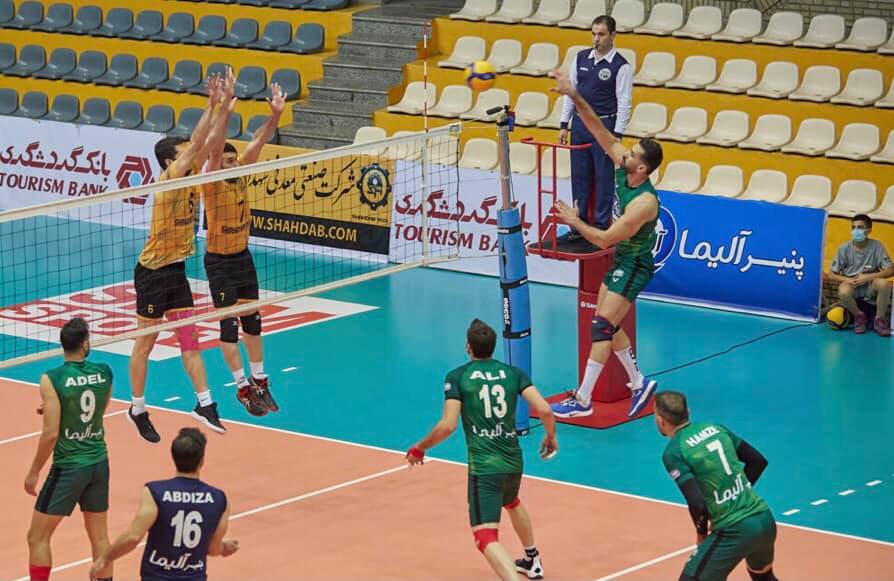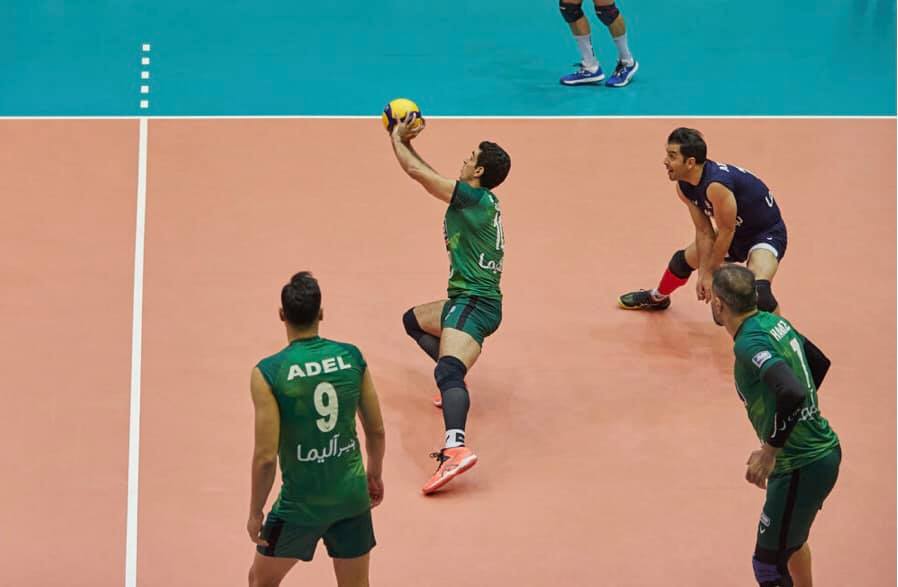 In-form Srijan Foulad became the only team to play a tough clash against Ardakan Khatam , champions in the 2018 Asian Men's Club Championship in Nay Pyi Taw, Myanmar, which was extended to thrilling four sets. The former pulled off a dramatic 3-1 (25-23 25-23 19-25 25-23) win against the latter,.
As winners Srijan Foulad had to play tough four sets, the remaining five played more comfortably to cruise to a straight-set win over their respective rivals.
With the victory, Sirjan Foulad still stay atop the Iran Men's Super League standings.
Results
Sepahan Foulad b Ramsar Hoursan 3-0 (25-19, 25-20, 25-20)
Urmia Shahrdari b Qazvin Shahrdari 3-0 (25-21, 25-19, 25-19)
Sirjan Foulad b Ardakan Khatam 3-1 (25-23, 25-23, 19-25, 25-23)
Tehran Paykan b Kordestan Rahyab Melal 3-0 (25-11, 25-19, 25-18)
Amol Haraz Labaniat b Yazd Shahdab 3-0 (25-21, 26-24, 25-18)
Gonbad Shahrdari b Urmia Azarbatri 3 -0 (25-21, 25-18, 26-24)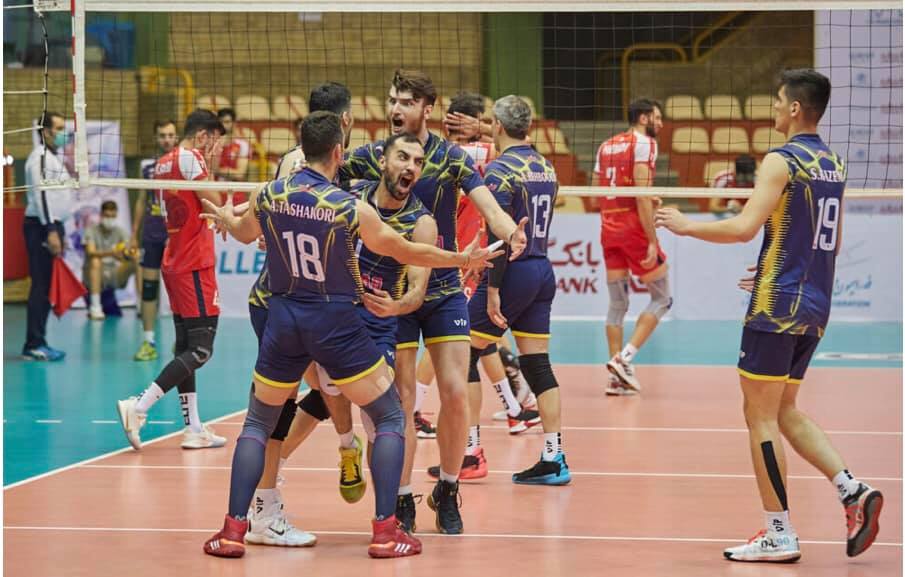 Varamin Shahrdari, winners at the 2019 Asian Men's Club Championship in Chinese Taipei, will take on Tehran Saipa as the belated seventh-week match on Tuesday, December 15 to close the mid-season matches.
The final standings of week 15 saw Sirjan Foulad, Urmia Shahrdari and Sepahan Foulad make a top-three finish, while the Tuesday's match would make no changes in the top four positions.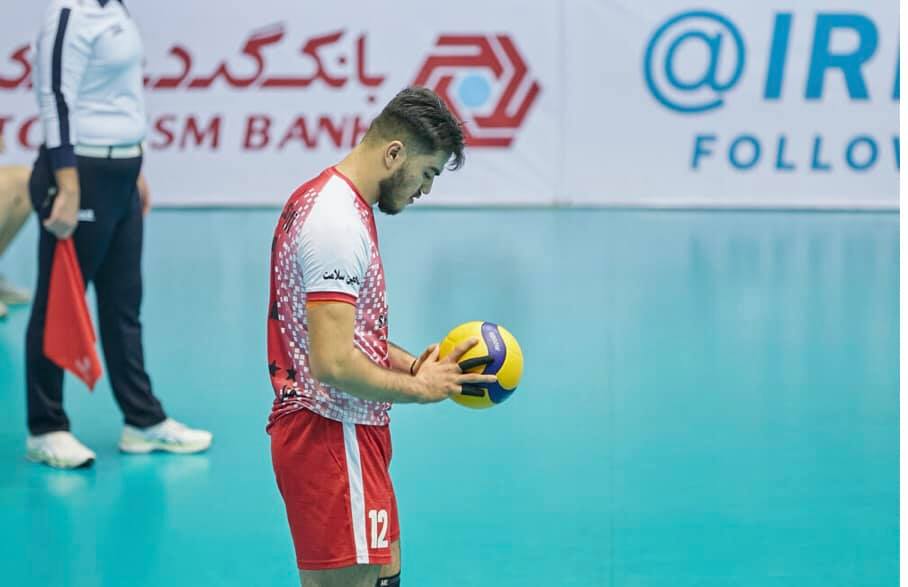 Standings
1 Sirjan Foulad (11 W, 2 L)
2 Urmia Shahrdari (11 W, 2 L)
3 Sepahan Foulad (11 W, 2 L)
4 Amol Haraz Labaniat (10 W, 3 L)
5 Yazd Shahdab (9 W, 4 L)
6 Tehran Saipa (8 W, 4 L)
7 Varamin Shahrdari (7 W, 5 L)
8 Ramsar Hoursan (5 W, 8 L)
9 Gonbad Shahrdari (4 W, 9 L)
10 Qazvin Shahrdari (4 W, 9 L)
11 Tehran Paykan (4 W, 9 L)
12 Ardakan Khatam (3 W, 10 L)
13 Kordestan Rahyab Melal (2 W, 11 L)
14 Urmia Azarbatri (1 W, 12 L)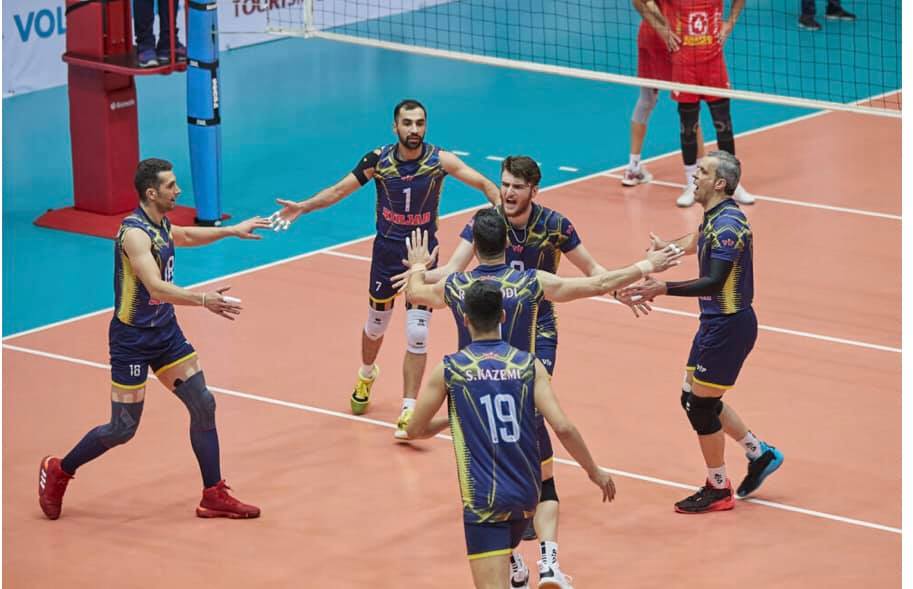 Related links of AVC
AVC Website: click www.asianvolleyball.net
AVC Facebook: click www.Facebook.com/AsianVolleyballConfederation
AVC Twitter: click: https://twitter.com/avcvolley
AVC Instagram: click: https://www.instagram.com/avcvolley/?hl=en
AVC Youtube: click: Asian Volleyball Confederation
AVC WeChat: Asian Volleyball Confederation