The host team stunned China in grueling five sets to claim their third Asian title, Japan picked up bronze
Nakhon Ratchasima, Thailand, September 6, 2023 – Thailand delighted boisterous home fans packing the Chartchai Hall with their dramatic win in the hard-fought, five-set thriller against China to capture the 22nd Asian Senior Women's Volleyball Championship with remarkable unbeaten record on Wednesday.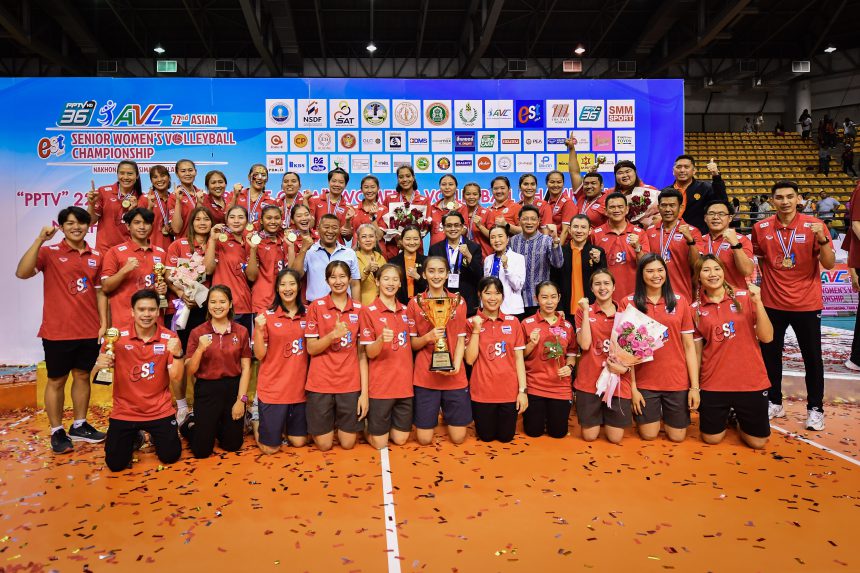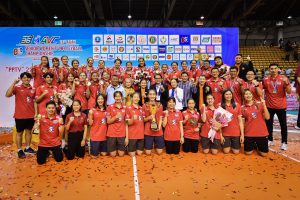 The 25-21, 25-27, 25-19, 20-25, 16-14 win against China, fielding most players whose squad captured the last month's Chengdu Universiade, extended Thailand's supremacy over this topflight championship to three in history as they had already captured the Asian title in 2009 in Hanoi, Vietnam and 2013 at the same competition venue here.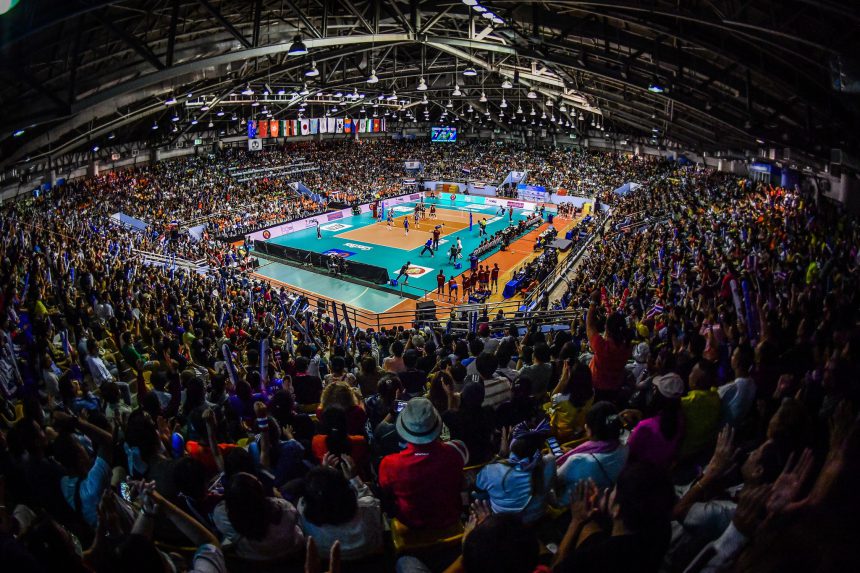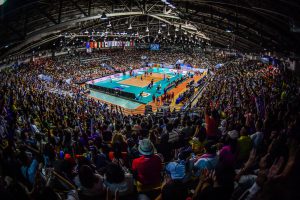 In the mighty final clash on Wednesday in front of more than 5,000 home fans, noisily beating drumbs, yelling and applauding from all sections at grand stands, Thailand salvage 2-2 tie with China, but the deciding set was the most exciting moment.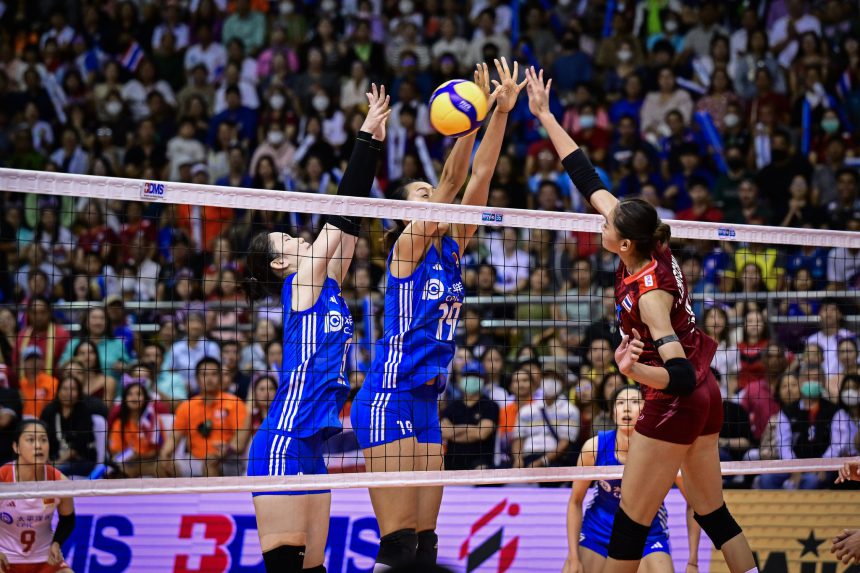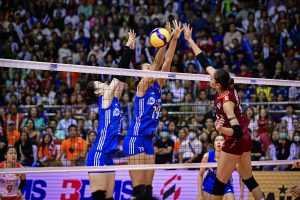 Both sides fought neck and neck and China led all the way, but gusty display of Thailand made the difference. The host side came back to catch the mighty China 14-14 and went on to win the electrifying set 16-14, match and the championship.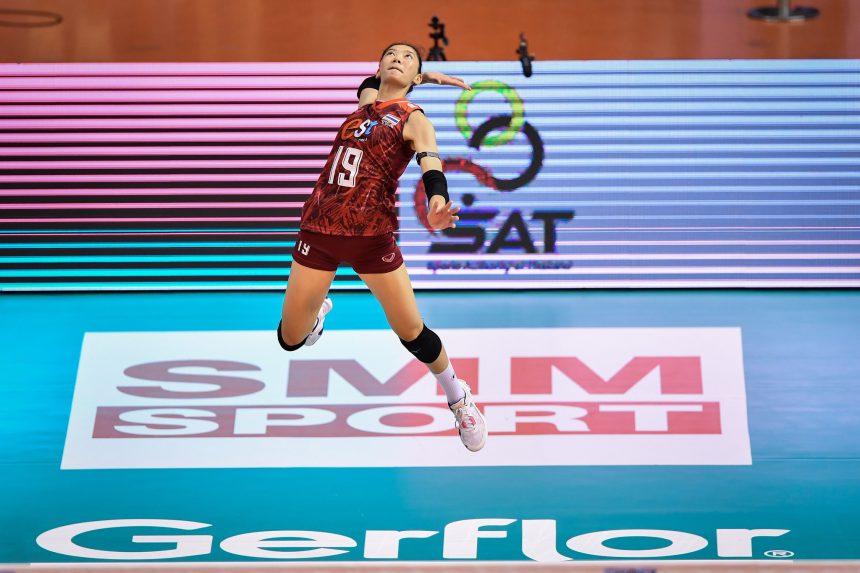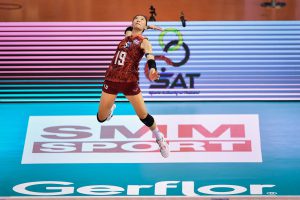 Outside hitter Chatchu-On Moksri delivered 23 points from 21 attacks, one block and one ace for Thailand, while outside hitter Ajcharaporn Kongyot and middle blocker Thatdao Nuekjang added another 22 and 16 points respectively. Outside hitter Wu Mingjie contributed 22 points on the China's stunning loss.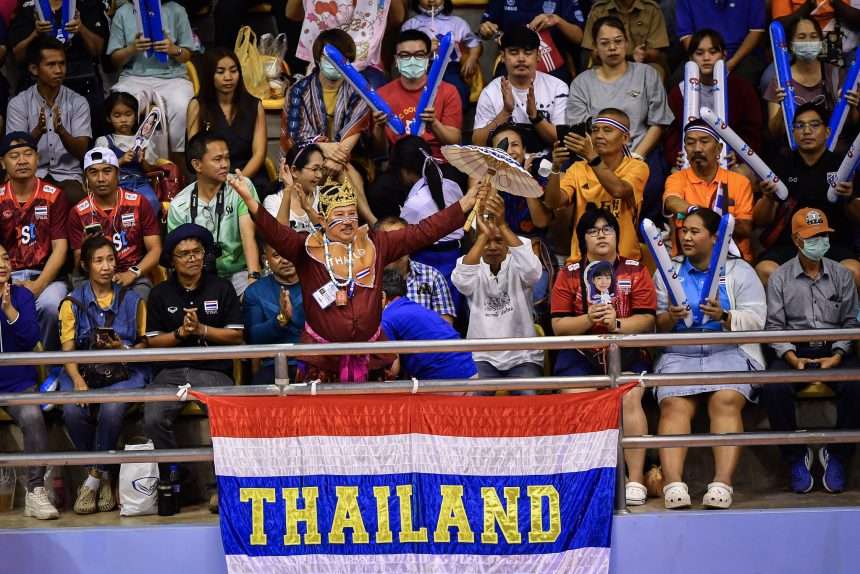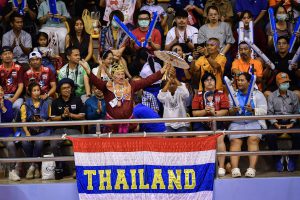 Thailand had already made it to the final showdown for five times including the 22nd edition on home soil here in Nakhon Ratchasima. They made their debut effort in the 2009 final in Hanoi, Vietnam against China and stunned them 3-1 for their unprecedented Asian title.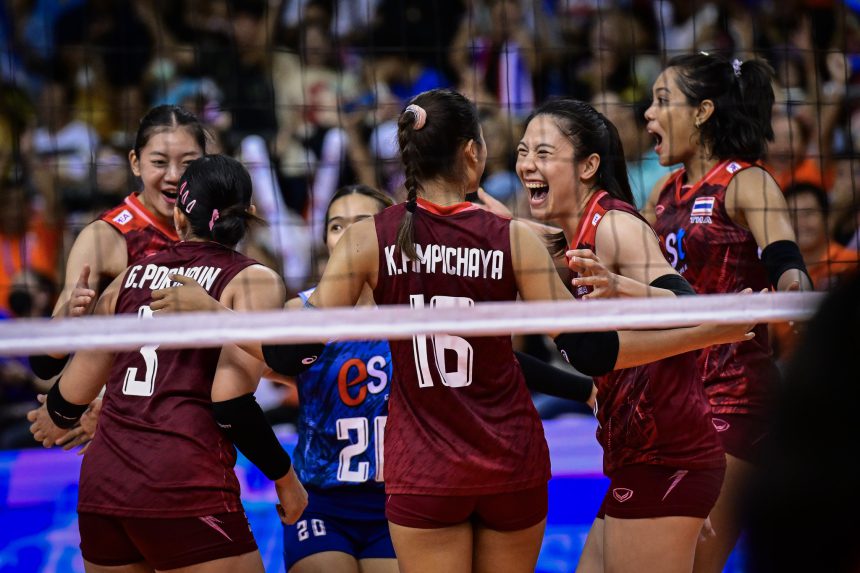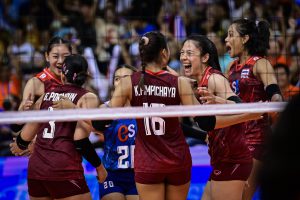 Thailand's second final came in 2013 here in Nakhon Ratchasima, where they powered past Japan 3-0 to reign supreme. In 2017, they entered the final showdown in Philippines, but went down 2-3 to Japan and still suffered a setback the following edition in 2019 in Seoul, Korea where they lost 1-3 to eventual winners Japan. The 21st edition was due to take place in Philippines, but was cancelled due to COVID-19 pandemic.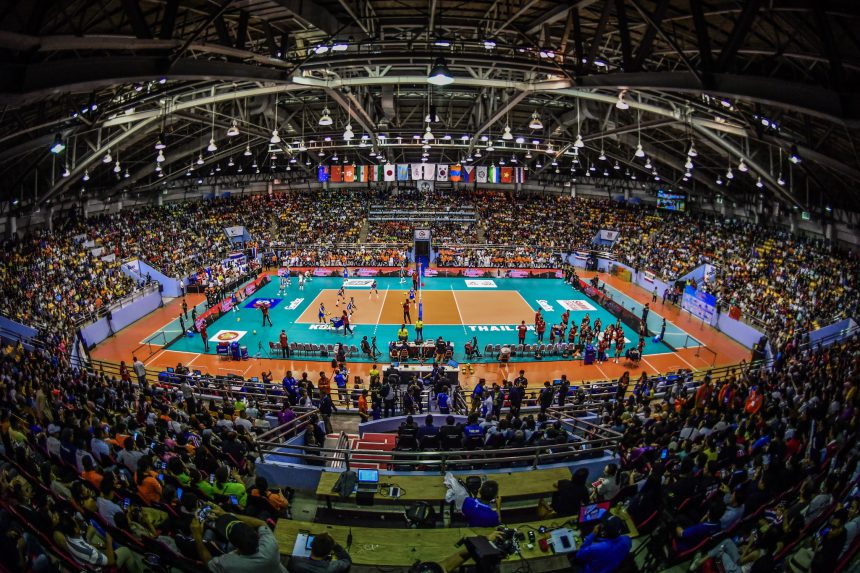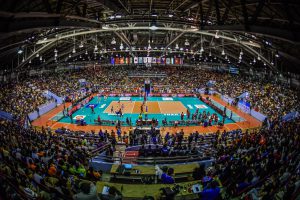 It was the same competition venue here at Chartchai Hall in Nakhon Ratchasima, 10 years after they had captured their second Asian title in 2013, that Thailand repeated the feat by winning the Asian Senior Women's Championship, for the third time in history.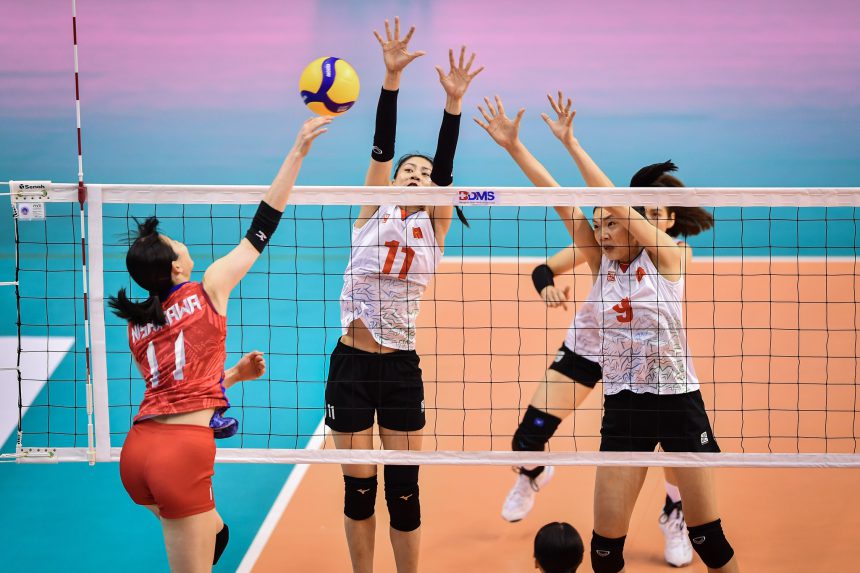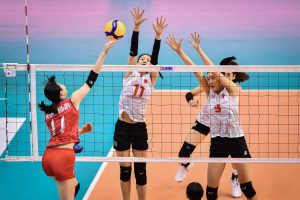 The third-place playoff clash earlier between defending and consecutive two-time champions Japan and Vietnam saw the former struggle to beat the latter with comeback 3-2 (21-25, 25-14, 25-22, 20-25, 15-11) win to pick up bronze medal.
Outside hitter Okumu Oba Fuyumi Hawi scored a match-high 27 points including 26 attacks from 50 attempts for Japan, while another outside hitter Yuki Nishikawa added 26 points including 24 attacks. Star spiker Tran Thi Thanh Thuy led Vietnam with 22 points including 20 attacks from 50 attempts.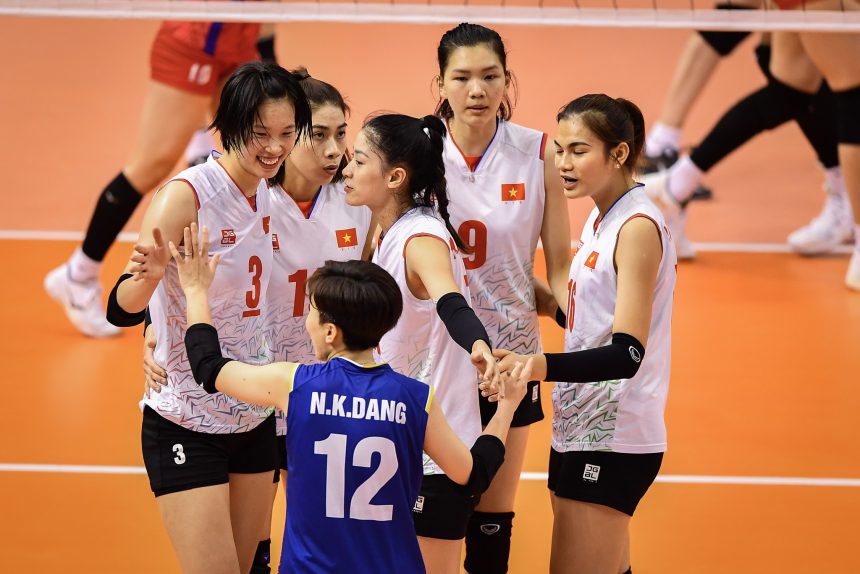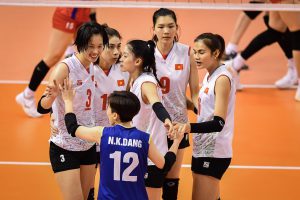 Vietnam, which captured the continent's two major titles this year, Asian Women's Club Championship under the Sport Center 1's banner and the AVC Challenge Cup, to their name, have already made their resounding success in this championship after stunning Korea 3-2 to secure their semifinals slot as it was the Vietnam's first-time ever to finish among Top 4 since their first participation in the Asian Championship in 1991 in Bangkok.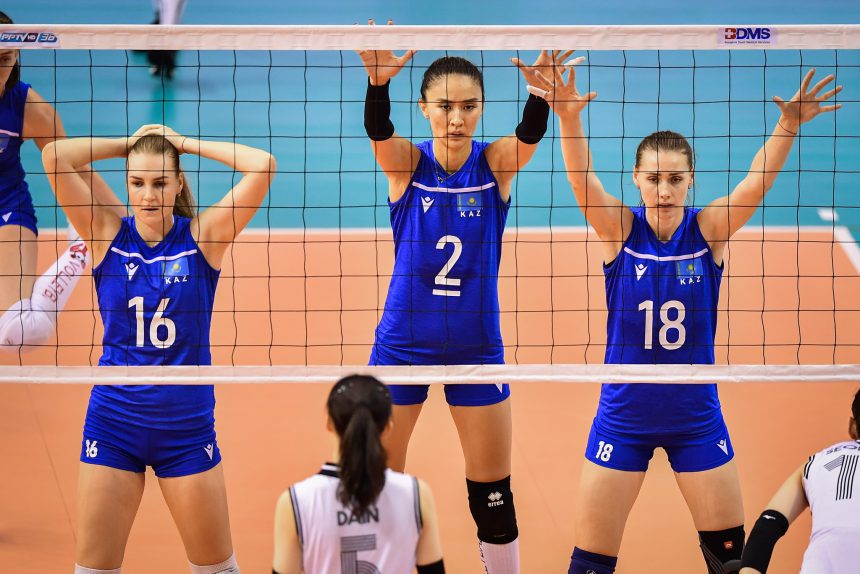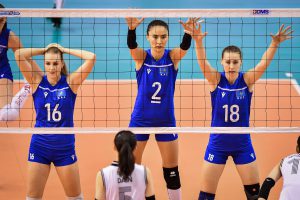 Kazakhstan took the 5th place after a 3-0 (26-24, 25-23, 25-23) shutout of Korea in a closely-contested 5th-6th playoff battle.
Skipper and outside hitter Sana Anarkulova scored a match-high 20 points from 17 attacks, 2 blocks and one ace for Kazakhstan, while Lee Seonwoo led Korea with 17 points including 15 attacks from 32 attempts.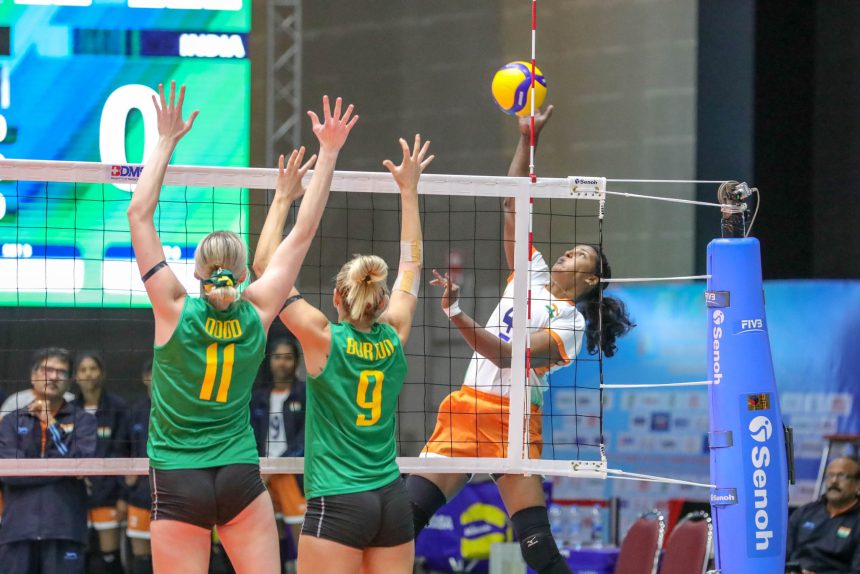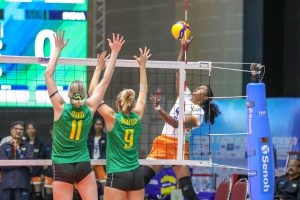 India claimed the 7th position following their comeback 3-2 (21-25, 28-26, 25-23, 20-25, 15-10) triumph over Australia in their 7th-8th place playoff encounter at MCC Hall inside The Mall Korat Department Store.
Outside hitter Sarvanan Shoaling chipped in with 19 points including 17 attacks for India, while outside hitter Stefanie Weiler scored 24 points including 17 attacks from 44 attempts on the Australia's losing effort.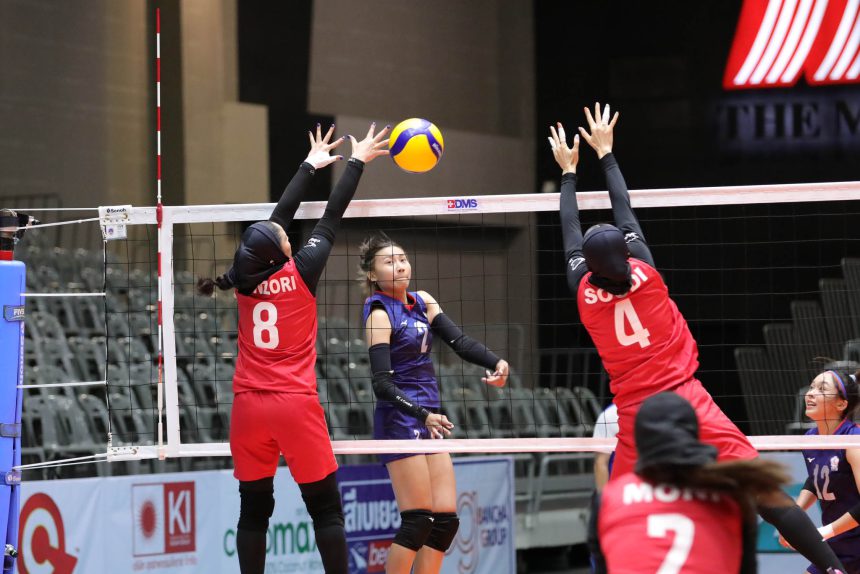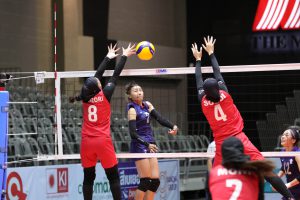 Chinese Taipei claimed the 9th position after powering past Iran in three-setter 25-14, 25-19, 26-24 in their 9th-10th playoff match at the MCC Hall.
Opposite hitter Chang Li-Wen topscored with 13 points including 12 attacks for Chinese Taipei, while skipper Soudabeh Bagherpour led Iran with 12 points.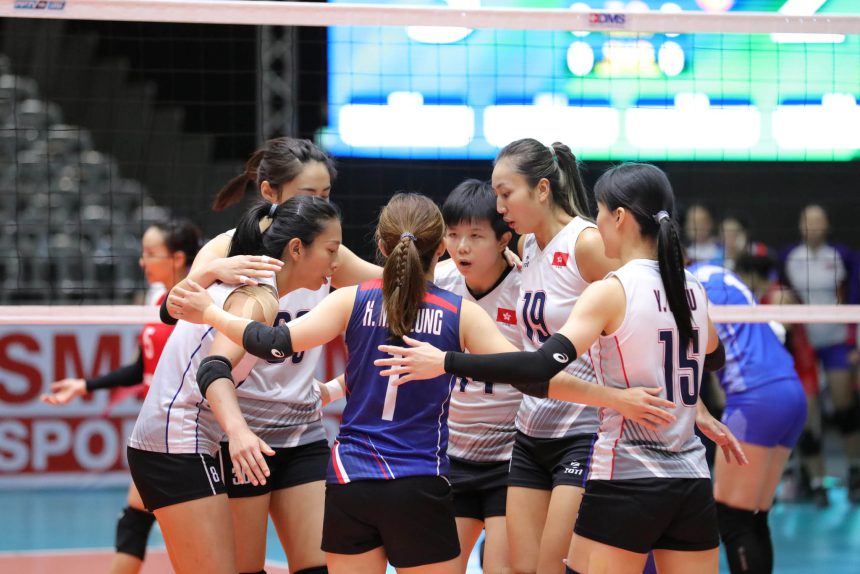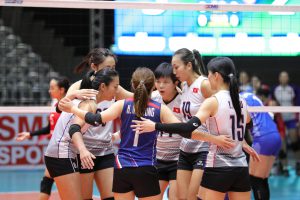 In the 11th-12th place playoff match, Hong Kong China saw off Mongolia in exhausting five sets 25-19, 16-25, 25-27, 25-20, 15-7 to complete their campaign in 11th place, while the day before saw Philippines return with the 13th position following their sensation 3-0 (25-20, 25-17, 25-23) win against Uzbekistan.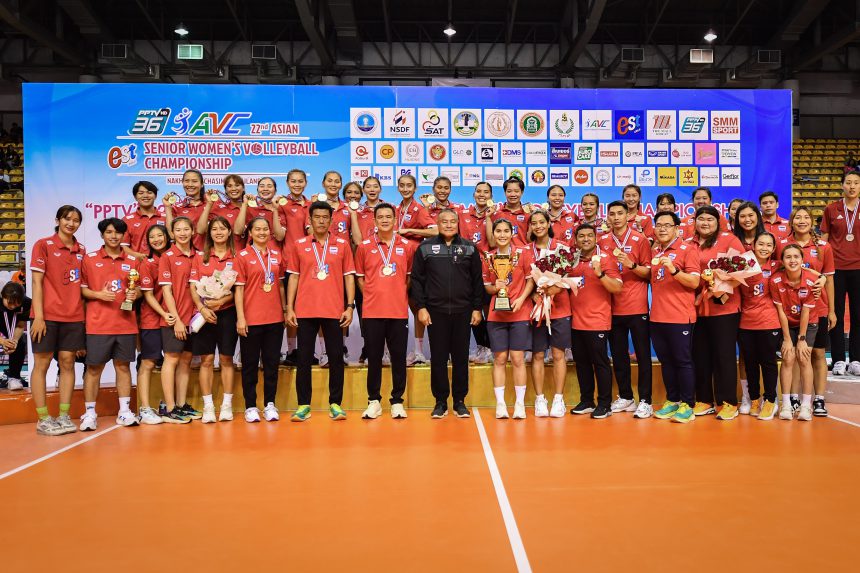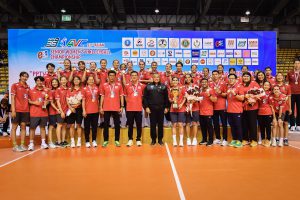 Privy Councillor H.E. Mr Palakorn Suwanrath presided over the awards presentation and the closing ceremony of the championship. Also attending the ceremony was Nakhon Ratchasima Governor Mr Sayam Sirimongkol.
AVC Executive Director Mr Shanrit Wongprasert, himself AVC Coordinator for this championship, presented honorary plaque to Mr Sayam for the host city's great contribution to AVC, while Thailand Volleyball Association President Mr Somporn Chaibangyang presented an appreciation plaque to the Nakhon Ratchasima Governor for the city's support in hosting the championship.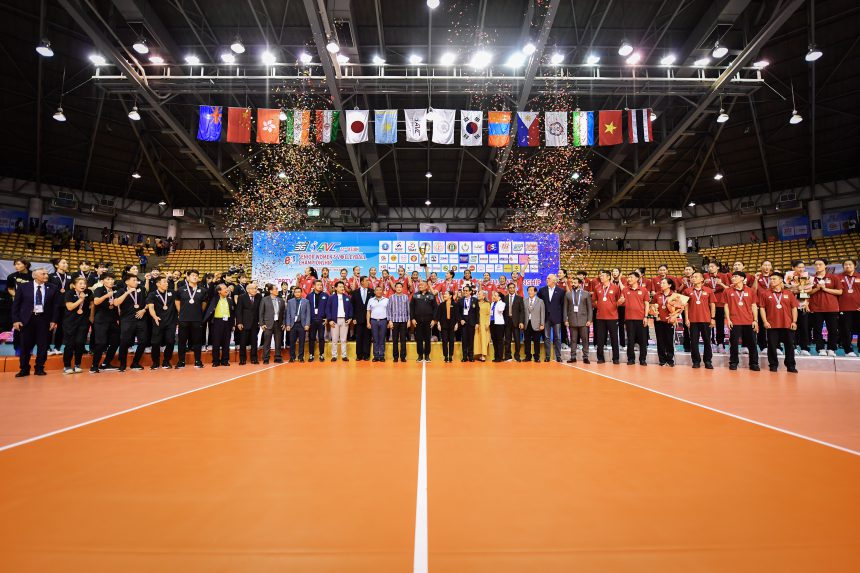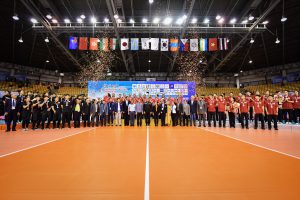 FINAL MATCH RESULTS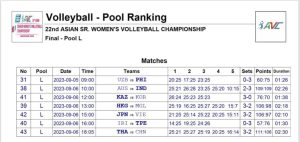 INDIVIDUAL AWARDS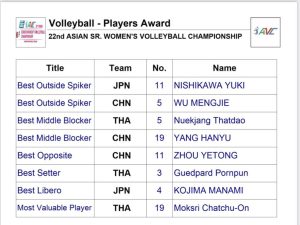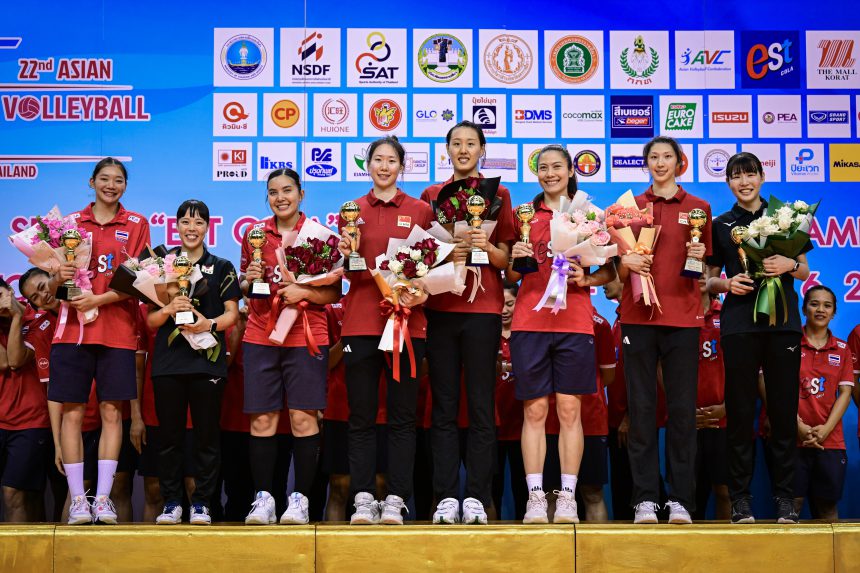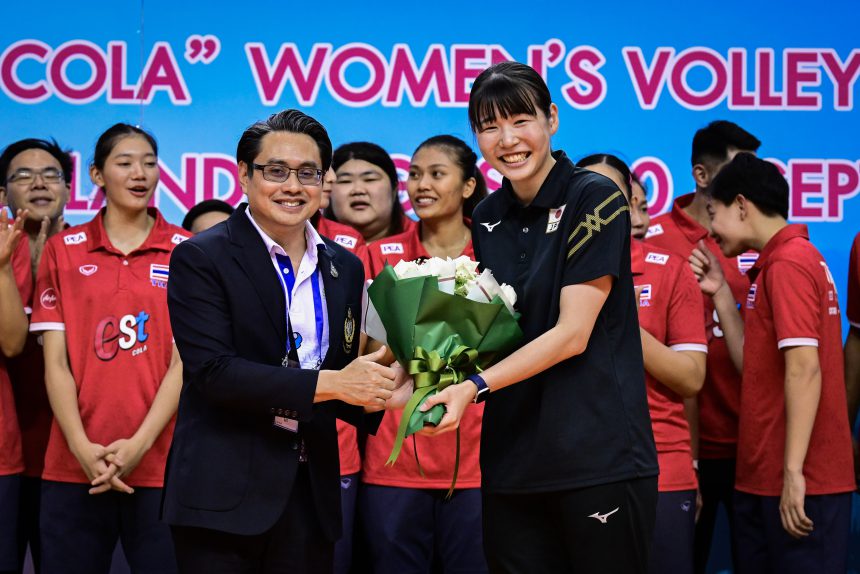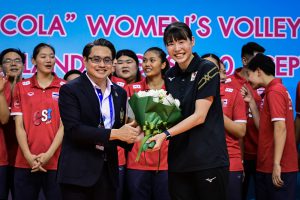 Yuki Nishikawa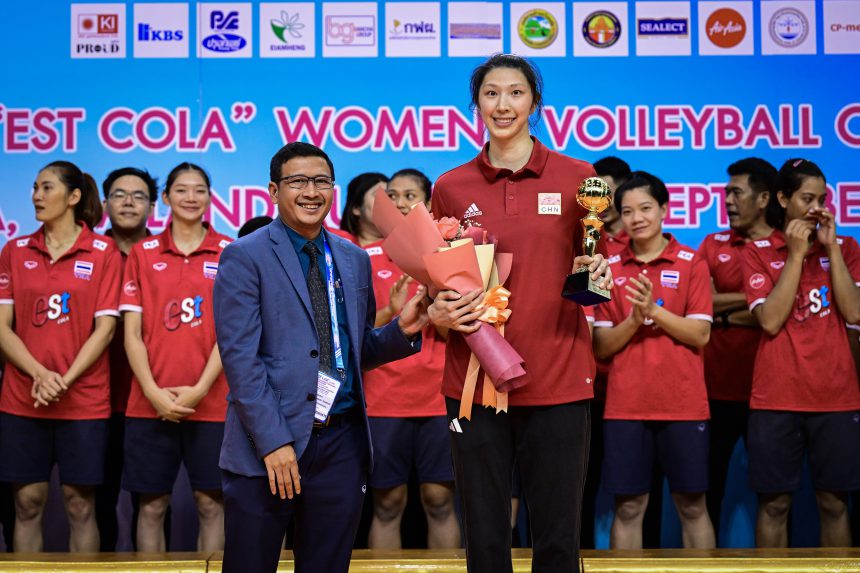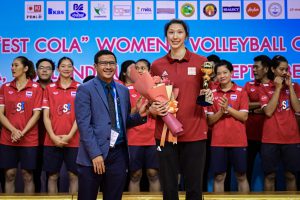 Wu Mingjie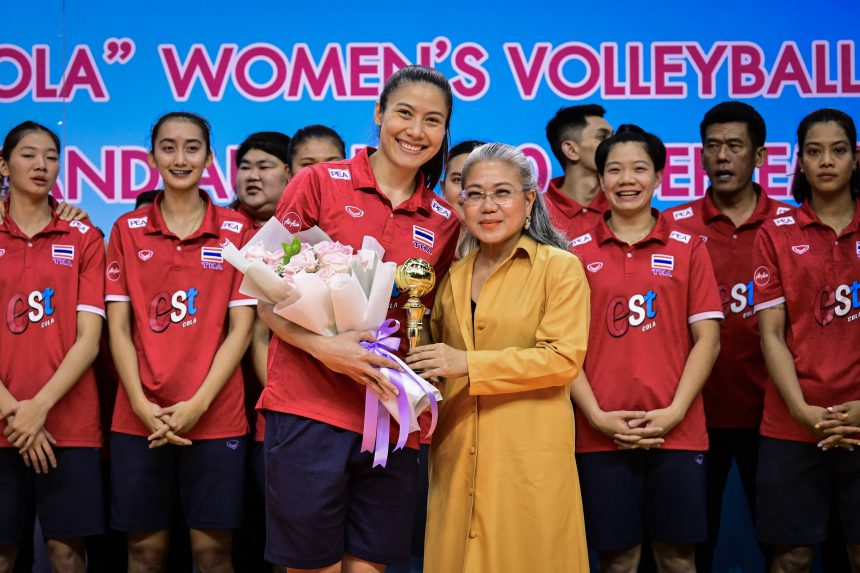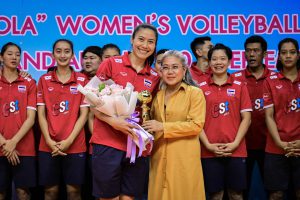 Thatdao Nuekjang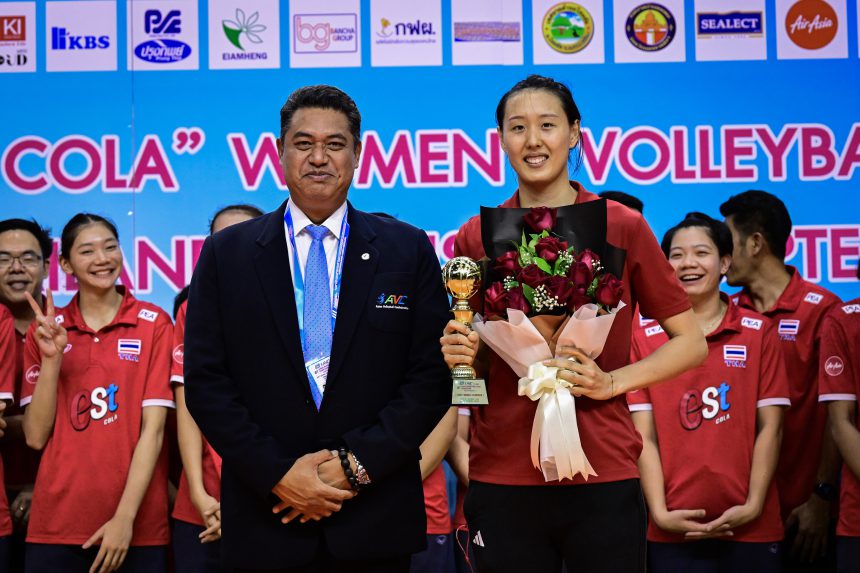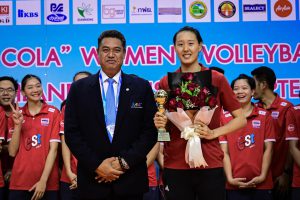 Yang Hanyu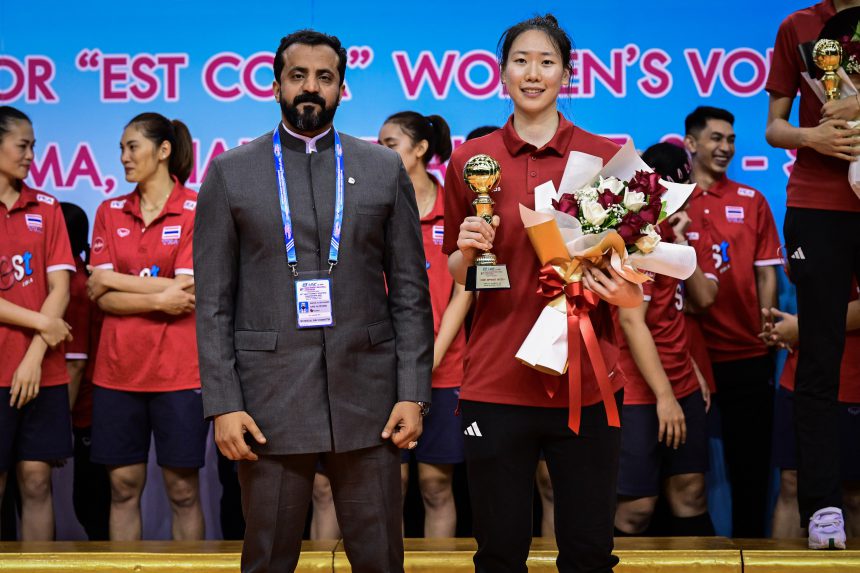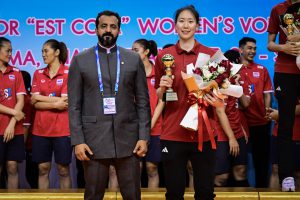 Zhou Yetong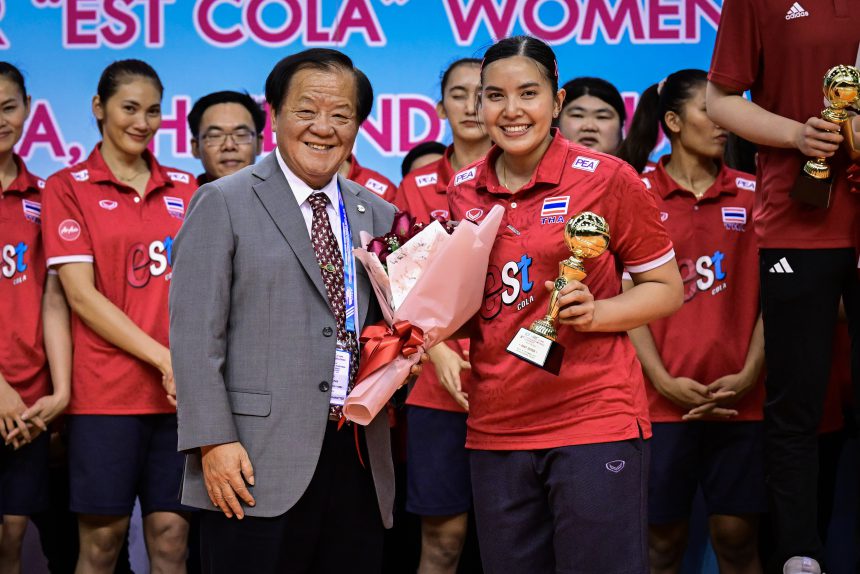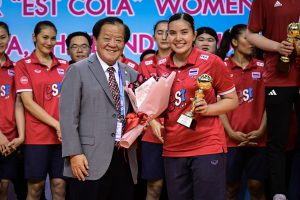 Pornpun Guedpard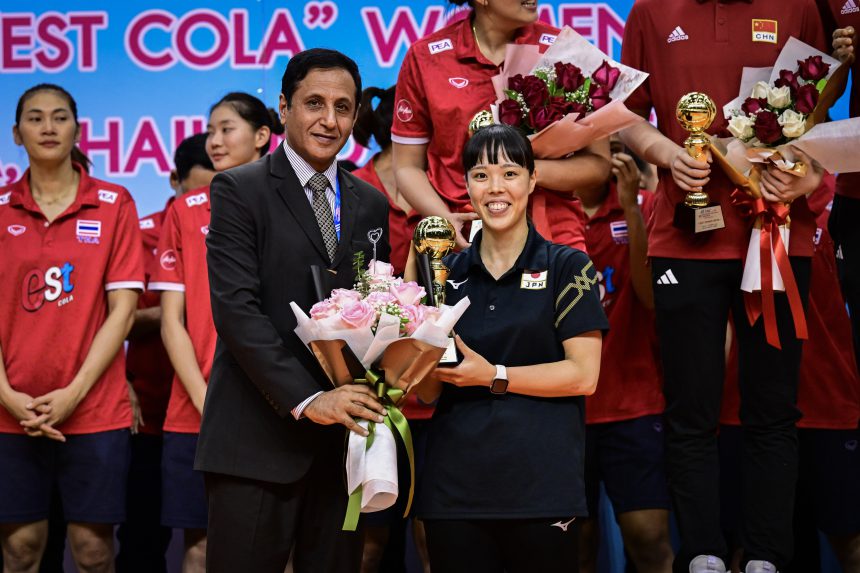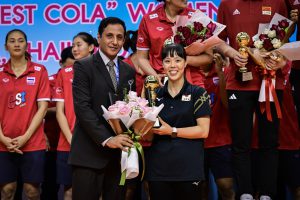 Manami Kojima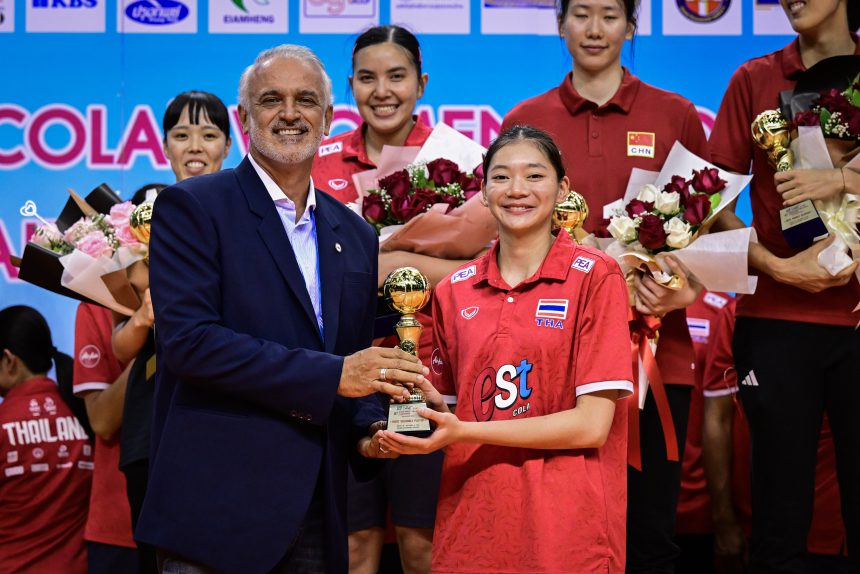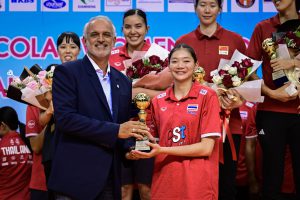 Chatchu-On Moksri
FINAL RANKING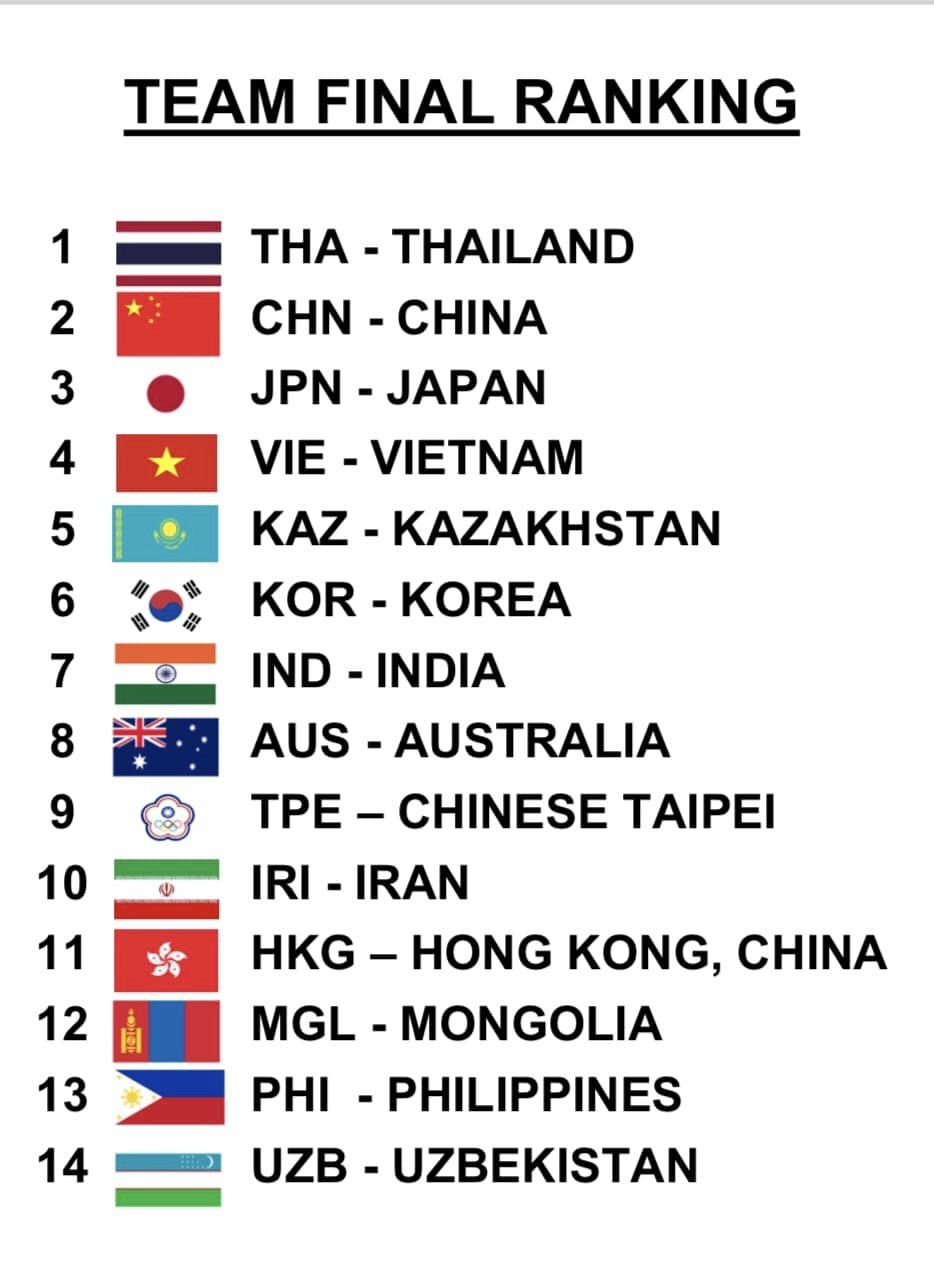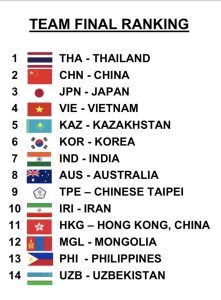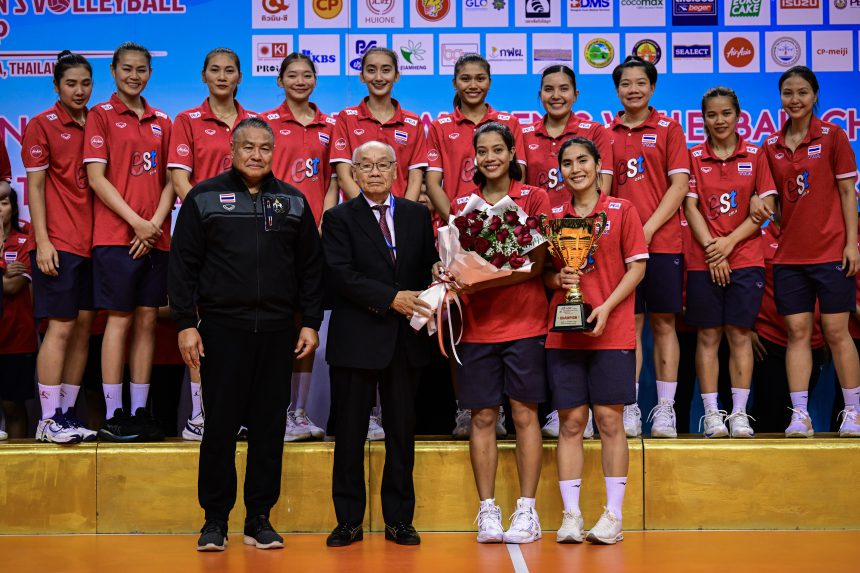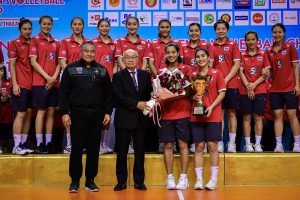 GOLD MEDAL – THAILAND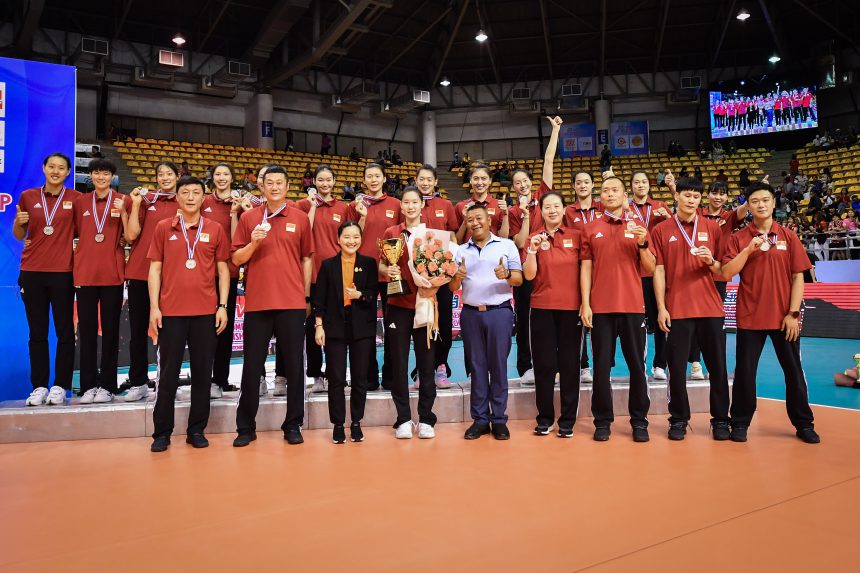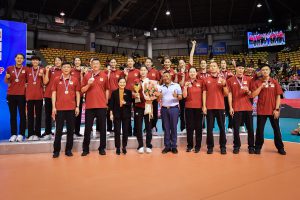 SILVER MEDAL – CHINA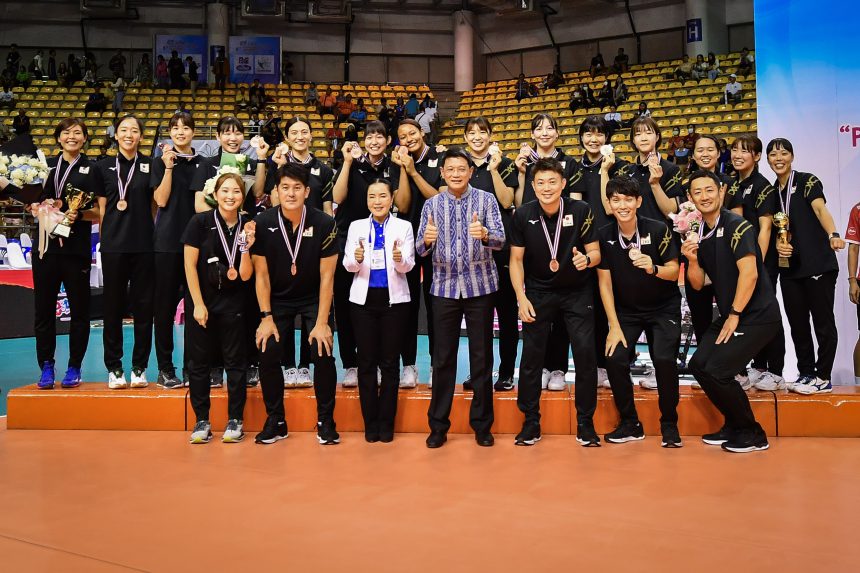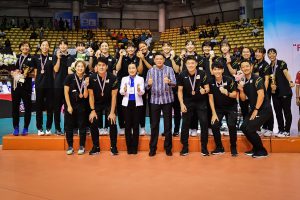 BRONZE MEDAL – JAPAN
QUICK LINKS
AVC Website: click www.asianvolleyball.net
AVC Facebook: click www.Facebook.com/AsianVolleyballConfederation
AVC Twitter: click: www.twitter.com/AsianVolleyball
AVC Instagram: click: https://www.instagram.com/avcvolley/?hl=en
AVC Youtube: click: Asian Volleyball Confederation
AVC WeChat: Asian Volleyball Confederation