Lausanne, Switzerland, August 22, 2020 – The Fab Five have inspired a lasting revolution in Thailand bringing volleyball culture to the forefront of their country's consciousness and raising their profile further on the world stage with their distinctive style and game.
We will put the spotlight on each member of the Thailand quintet so you can learn more about the people behind the Southeast Asian team's success. Get to know Wilavan Apinyapong in the fifth and final article in this series.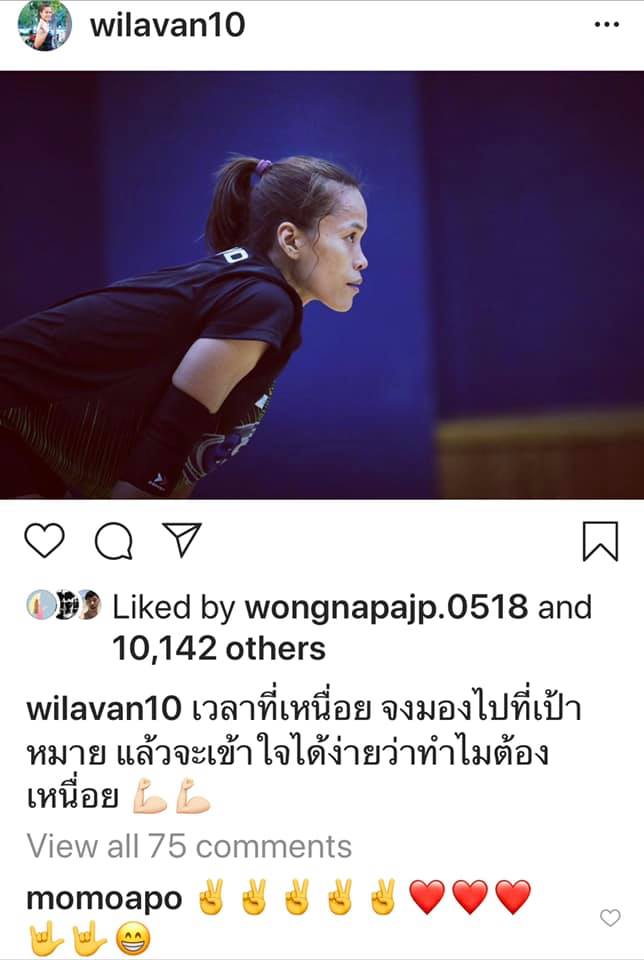 Born in Kham Sakaesaeng in Nakhon Ratchasima, Wilavan grew up immersed in volleyball at a young age with strong support from her family to pursue her athletic endeavours.
Her nickname embodies what she represents in Thai volleyball.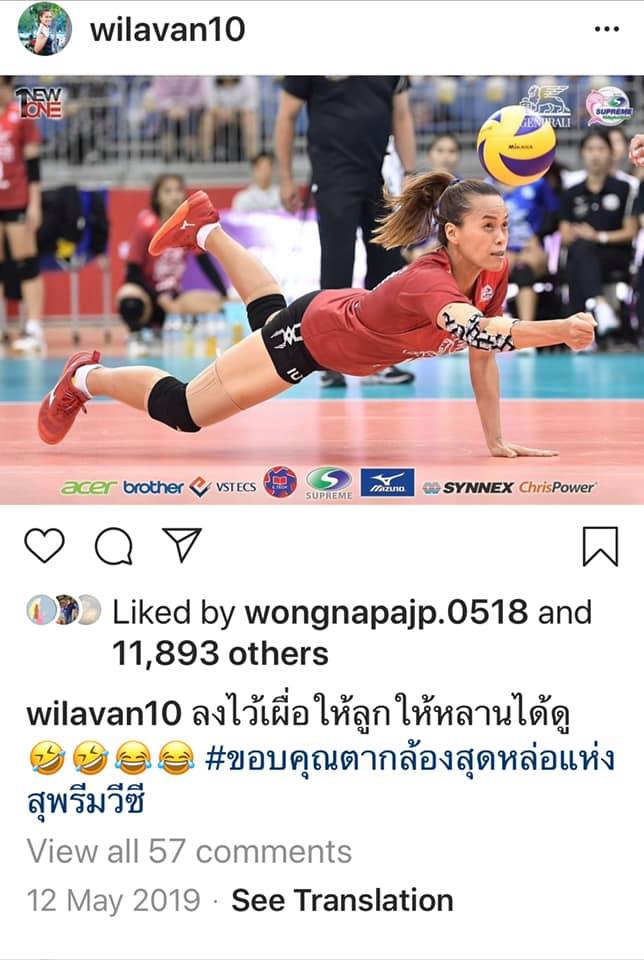 "My name is Wilavan Apinyapong and my nickname is Gift. I have been in love with volleyball ever since I saw my sister play it. She was the one who inspired me because she always gave me a ball to play with. That's how I became acquainted with the sport.
"I started playing and joined my school team when I was in Grade 2. I was nuts about volleyball but also determined to play and be better at it. My parents always supported me to play the sport, so it was easy for me to pursue it."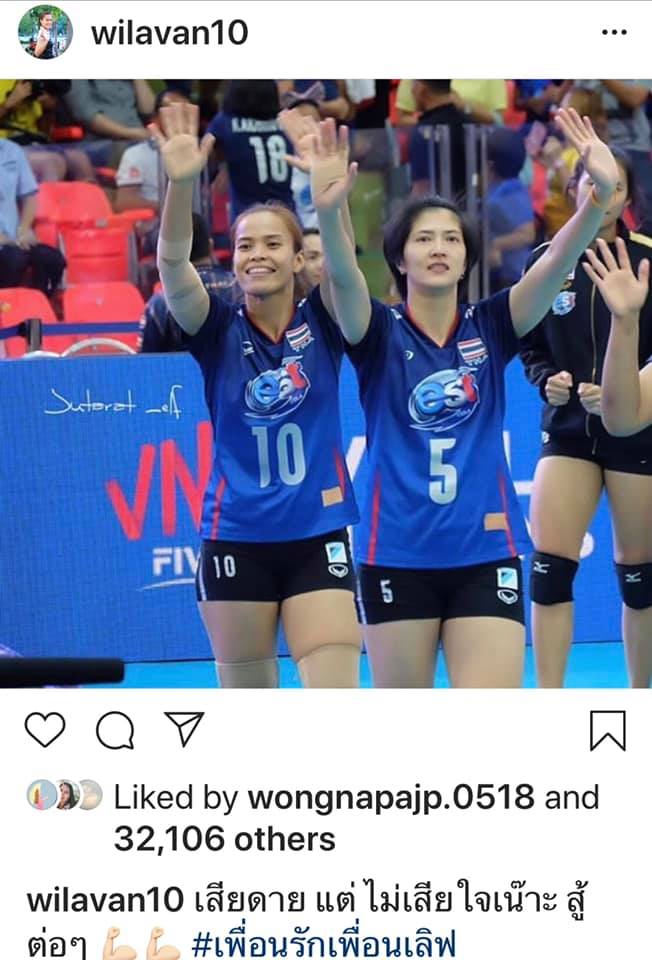 Throughout grade school and middle school, Wilavan played volleyball, all the while keeping her studies going. As transition to the upper secondary school approached, she met then junior team coach Kiattipong Radchatagriengkai, who offered her a life-changing opportunity.
Despite the initial hesitancy, Wilavan chose wisely and began her journey with the national team, where she learned many lessons and experiences along the way.
"I started playing for Thailand when I was still enrolled in Suranaree Witthaya School, which was known for its excellent volleyball programme. I was in Grade 9 and was a varsity player when I met Coach Aod (Kiattipong), who was then the junior national team coach. He recruited me and my teammates to play for the U18 team.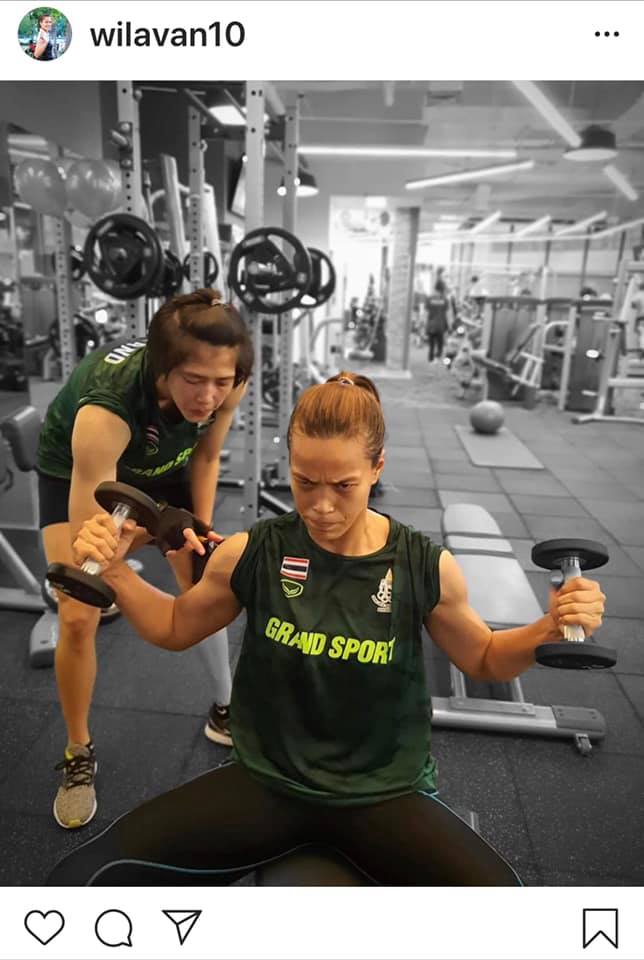 "I said no the first time because I didn't want to be a national team player, but my family encouraged me to do it. When I joined the team, my mind completely changed when I was at the training camp, because I felt so happy to be there. Since I love the sport so much, I thought that training constantly would help me improve my skills quickly.
"Normally I did more than what my coach told me to do in training. Coach Aod would tell us to be there at 4 p.m., but I would be there before training to work on the skills I thought were not good enough. And since I love the game, I always wanted to practice. I began to improve after that.
While training and competing took most of her time, she still managed to graduate from Bangkok University with a bachelor and a master degree.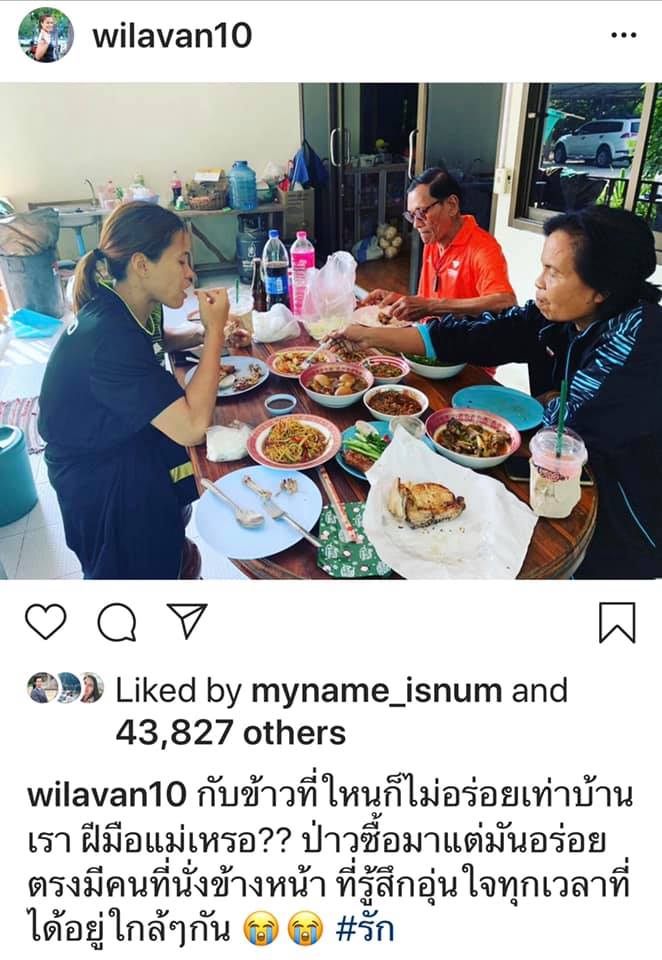 Wilavan believed that after going through trials and tribulations, it would be the start of something big.
"After my stint with the junior team, I joined the senior team a year later. Not a lot of people knew us at that time because we didn't win matches that much, but we had a common goal to reach the top, so we kept going and improved as a team. We finally reached that goal when we competed in Vietnam in 2009, when we became Asian champions for the first time. People began noticing us after that and our popularity started to pick up as we competed in more tournaments.
"Competing in a lot of tournaments really helped in terms of developing our game and gaining experience. For sure training can improve skills but you will not grow as individuals and as a team if you do not participate in a lot of competitions."
Wilavan won the Most Valuable Player award and her second gold medal at the Asian Championship in 2013, along with multiple medals from the Asian Games, Asian Championship, Asian Cup and the Southeast Asian Games.
She has played for different club teams in Thailand and played overseas in Vietnam, Spain, Turkey, China and Azerbaijan.
Now 36, Wilavan has been happily married for two years to coach Nattapong Kesapan.
With all her hard work and her many achievements, Wilavan undoubtedly has reached success as she not only plays volleyball but continues her venture as a sports and fitness centre owner in her hometown.
"Success is my pride. The successes I've had were all beyond my expectations. I played volleyball because I loved it so much, but I never knew that one day it would make me a star. I never thought my favourite sport would make everything I am today, whether as an influencer or my family's provider. I have a stable job and this success means a lot to me and my family."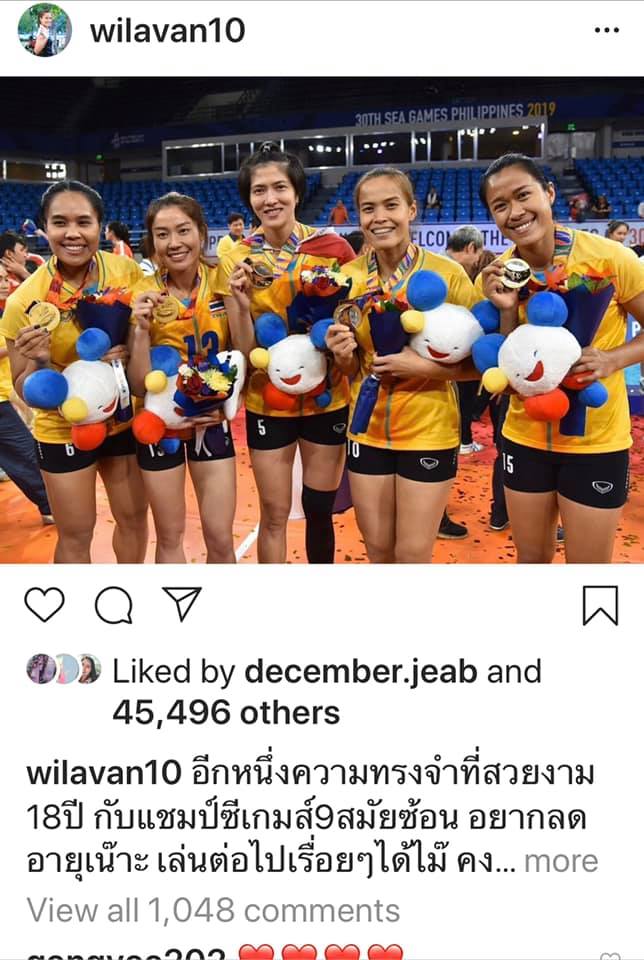 Follow Wilavan Apinyapong on Instagram https://www.instagram.com/wilavan10/?hl=en
Related links of AVC
AVC Website: click www.asianvolleyball.net
AVC Facebook: click www.Facebook.com/AsianVolleyballConfederation
AVC Twitter: click: https://twitter.com/avcvolley
AVC Instagram: click: https://www.instagram.com/avcvolley/?hl=en
AVC Youtube: click: Asian Volleyball Confederation
AVC WeChat: Asian Volleyball Confederation