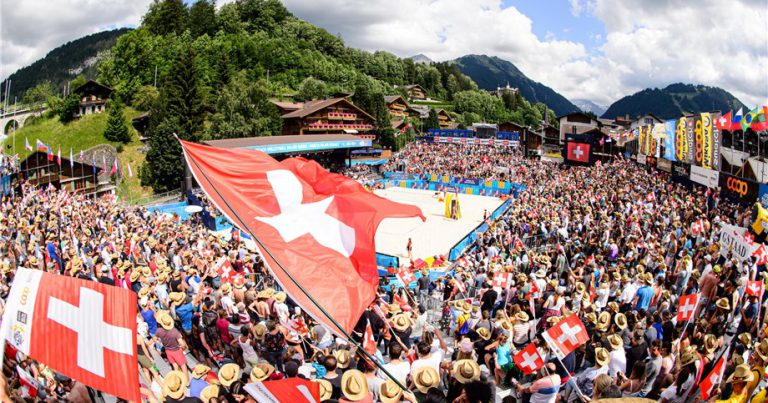 Lausanne, Switzerland, January 13, 2020 – Following a very successful 2019 for beach volleyball, fans have even more to look forward to 2020 with the Tokyo Olympic Games and the ongoing 2019-2020 FIVB Beach Volleyball World Tour.
The beach volleyball tournament at Tokyo 2020 will take place on 25 July – 8 August. The competition has been extended from 13 days to 15 days, thanks to the tremendous global popularity of the sport. The 2019-2020 World Tour is already underway and five events were held in October and November 2019. Another 37 events are scheduled in 2020, including Beach Volleyball Major Series events Gstaad, Vienna and Hamburg, as well as a 5-star tournament in Rome that will define the final Olympic Ranking towards Tokyo 2020.
On the World Tour this season there will be a total of eleven 4-star stops, including new venues in Singapore and Cancun. The World Tour will visit all five continents for a total prize purse of $6.56 million.
Under the guidance of the FIVB Nucleus project, the FIVB Beach Volleyball World Tour has also attracted new countries and territories to both play and host events, including the first ever 1-star tournaments scheduled in Cook Island and Guam at Oceania. The Tour continues to touch all five continents, having reached more than 32 million people on social media last year alone.
FIVB President Dr Ary S. Graça Fᵒ said: "Beach Volleyball has become one of the most popular sports on the Olympic programme in recent years and we are confident that we will see this again in Tokyo."