Tianjin, China, May 1, 2019 – The 2019 Asian Women's Club Volleyball Championship at the Wuqing Sports Centre has reached its crucial stage on Wednesday, the International Workers' Day, with teams strutting their stuff in their last preliminary matches to secure quarter-final berths.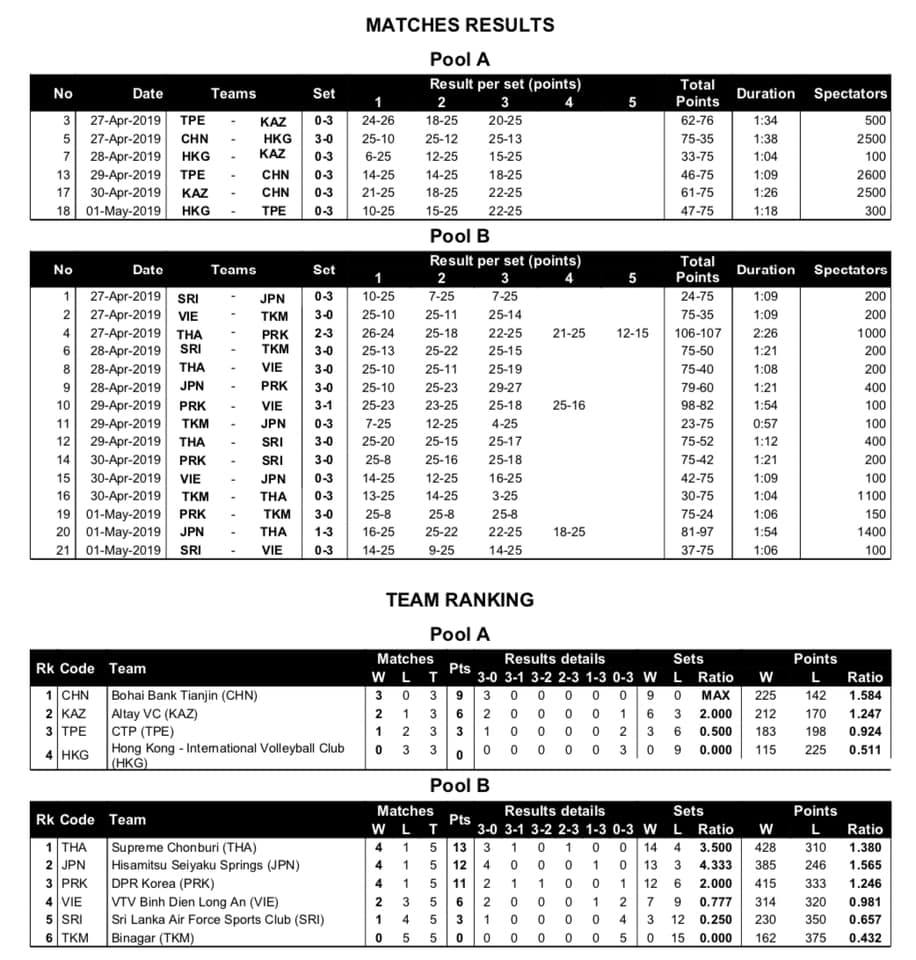 Hosts Bohai Bank Tianjin, Altay VC of Kazakhstan, TPE of Chinese Taipei and Hong Kong International Volleyball Club from Pool A and reigning champions Supreme Chonburi from Thailand, Hisamitsu Seiyaku Springs of Japan, DPR Korea's 4.25 Sport Club and VTV Binh Dien Long An of Vietnam from Pool B, in the sequence of ranking, qualified to the quarter-finals of the championship, which will kick off the day after a rest day on Thursday.
The fifth-placed Sri Lanka Air Force Sports Club and the sixth-placed winless Binagar of Turkmenistan from Pool B will battle it out again on Saturday for the ninth place of the championship.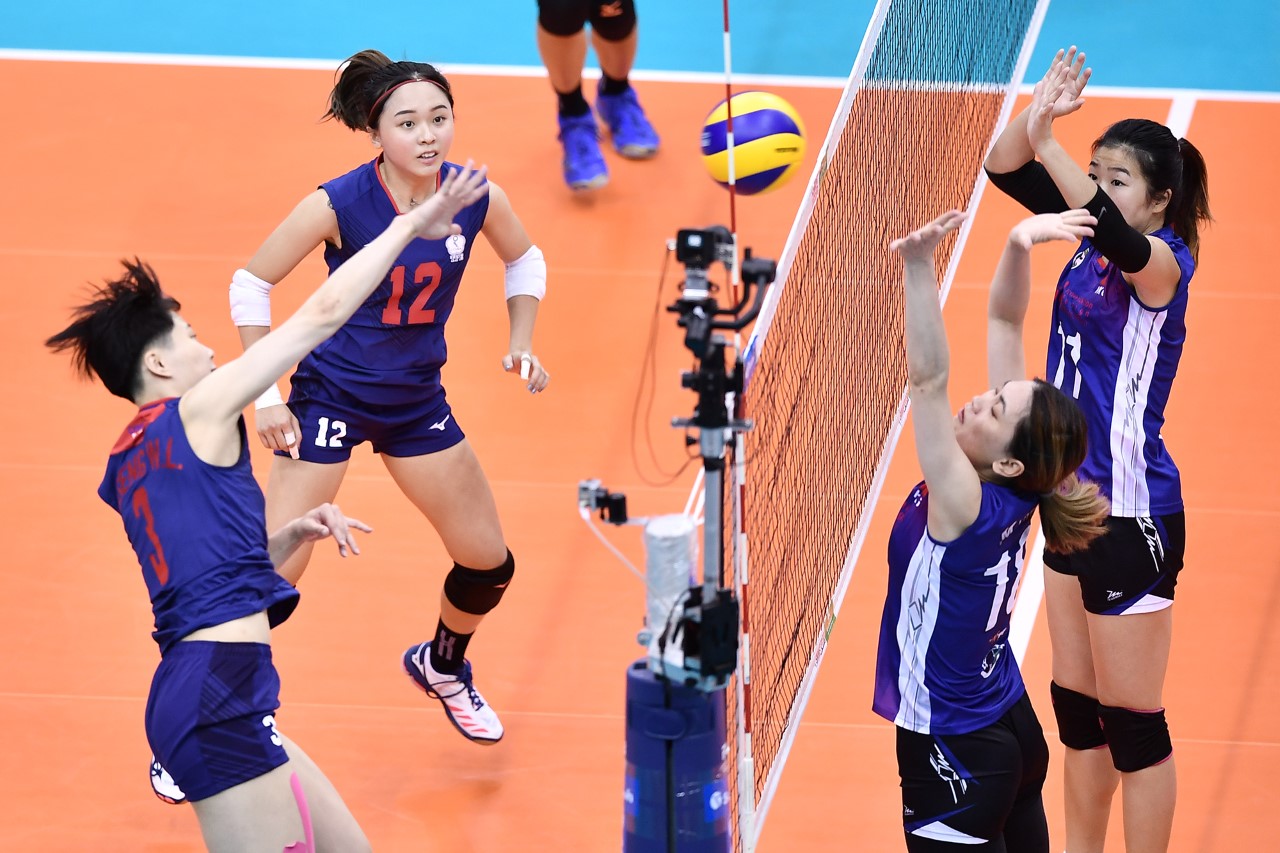 In the first match of the day, Liu Shuang Ling had a prolific and all-sided day with a match-high 22 points from 15 attacks, 3 blocks and 4 aces, helping TPE claim their maiden victory at the 2019 edition and the third place in Pool A following a comfortable straight-set 3-0 (25-10, 25-15, 25-22) victory over Hong Kong International VC.
Despite the winless record, Hong Kong International VC still stood a chance to make the cut for the quarter-finals as the fourth place of Pool A, thanks to the withdrawal of Iran.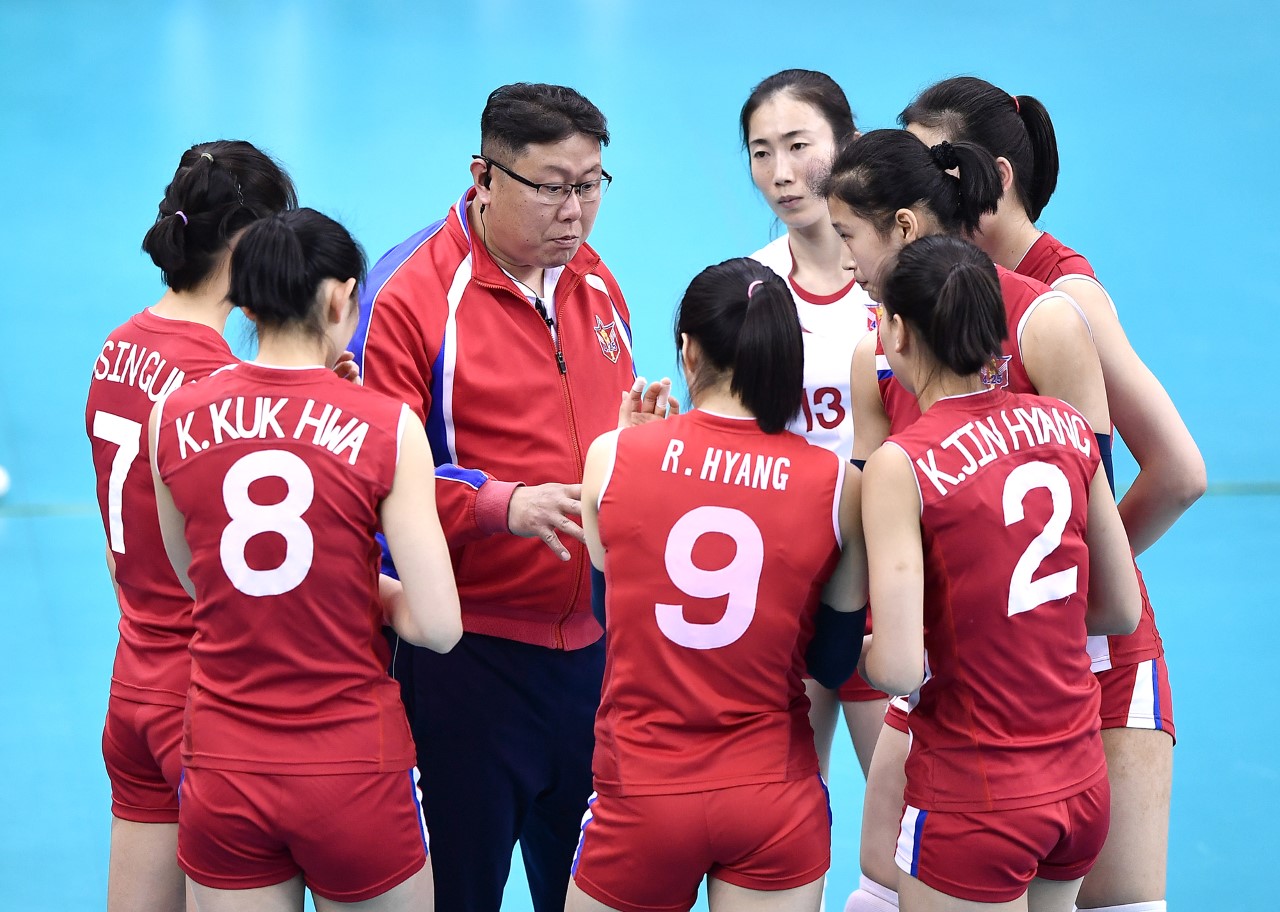 In the second match, winless Binagar from Turkmenistan had no chance to create any miracle to finish bottom in Pool B with a losing streak following a straight set 8-25, 8-25, 8-25 loss to 4.25 Sport Club of DPR Korea.
Facing the well-trained army team, Binagar could not organise efficient attacks due to their unstable reception. They scored only 13 points from 77 attempts of spikes, compared to 4.25's 38 from 67. Kim Hyon Ju chipped in a match-high 15 points for 4.25, followed by Kim Jin Hyang and Choe Pok Hyang with 14 and 9 respectively.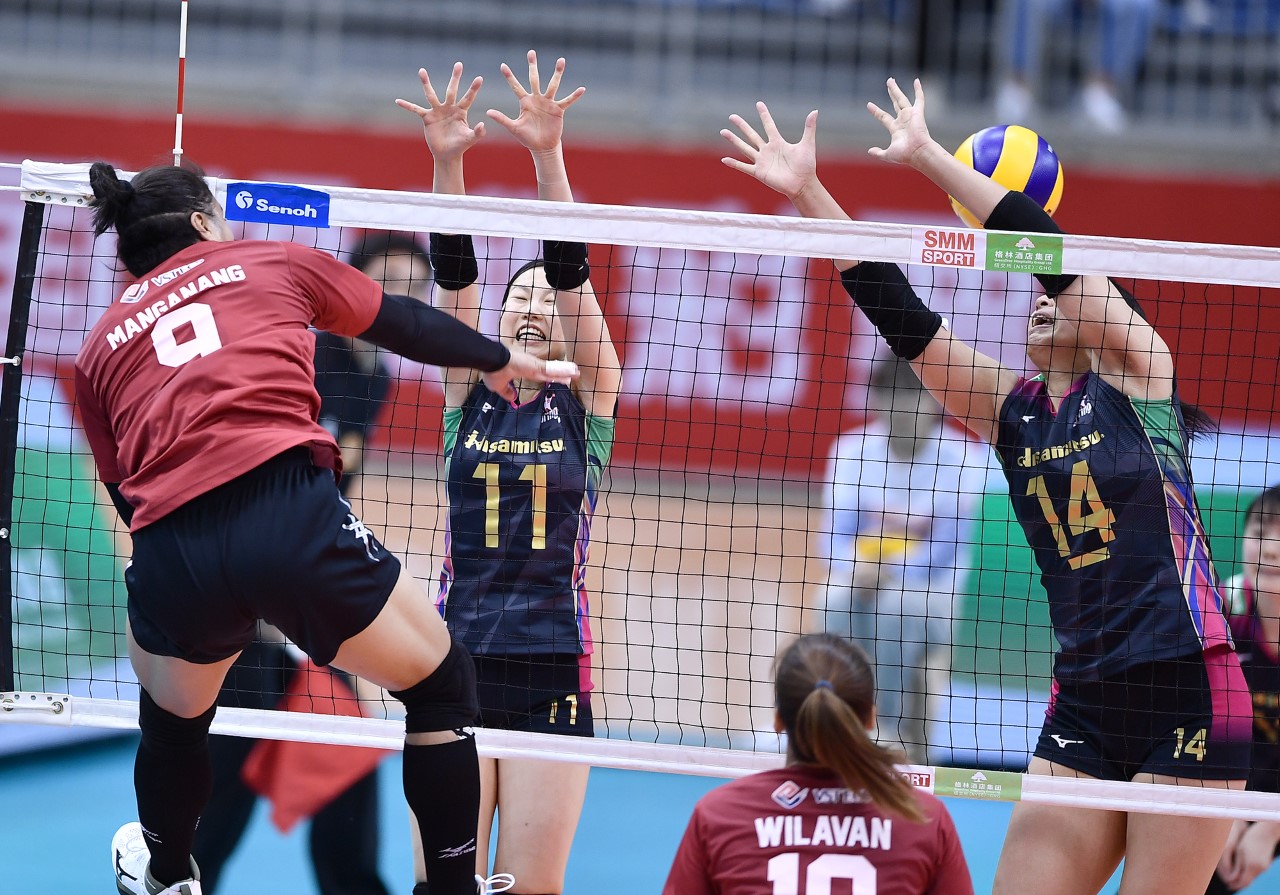 The highlight of the day happened in the third match, seeing reigning champions Supreme Chonburi prove their amazing power and strength to conquer undefeated Hisamitsu Seiyaku Springs 3-1 (25-16, 22-25, 25-22, 25-18) to capture the top spot in Pool B.
Major contribution for the winning side came from Aprilia Santini Manganang as the Indonesia's star spiker had an eye-catching offensive game with a match-high 21 points. Ajcharaporn Kongyot and captain Wilavan Apinyapong followed up to claim 18 and 13 points respectively. On the other side, attacking trio of Arisa Inoue, Hikari Kato and Fumika Moriya also scored double-digit 18, 16 and 14 points respectively.
"We are very glad to win this match because it means that we do not need to play hosts Tianjin in the semi-finals. Last year, we won the title. So I hope we can retain the title. I would like to thank Chinese fans for coming and cheering us. I love to play volleyball. And I also hope I can take part in the Olympic Games next year," said Supreme captain Wilavan Apinyapong.
"I am very happy to win this match. We studied the opponents thoroughly. I think our offence is stronger than the Japanese, and the defence is kind of equal. We will try our best to play our matches one at a time," said Wang Na, Chinese aid of Supreme Chonburi.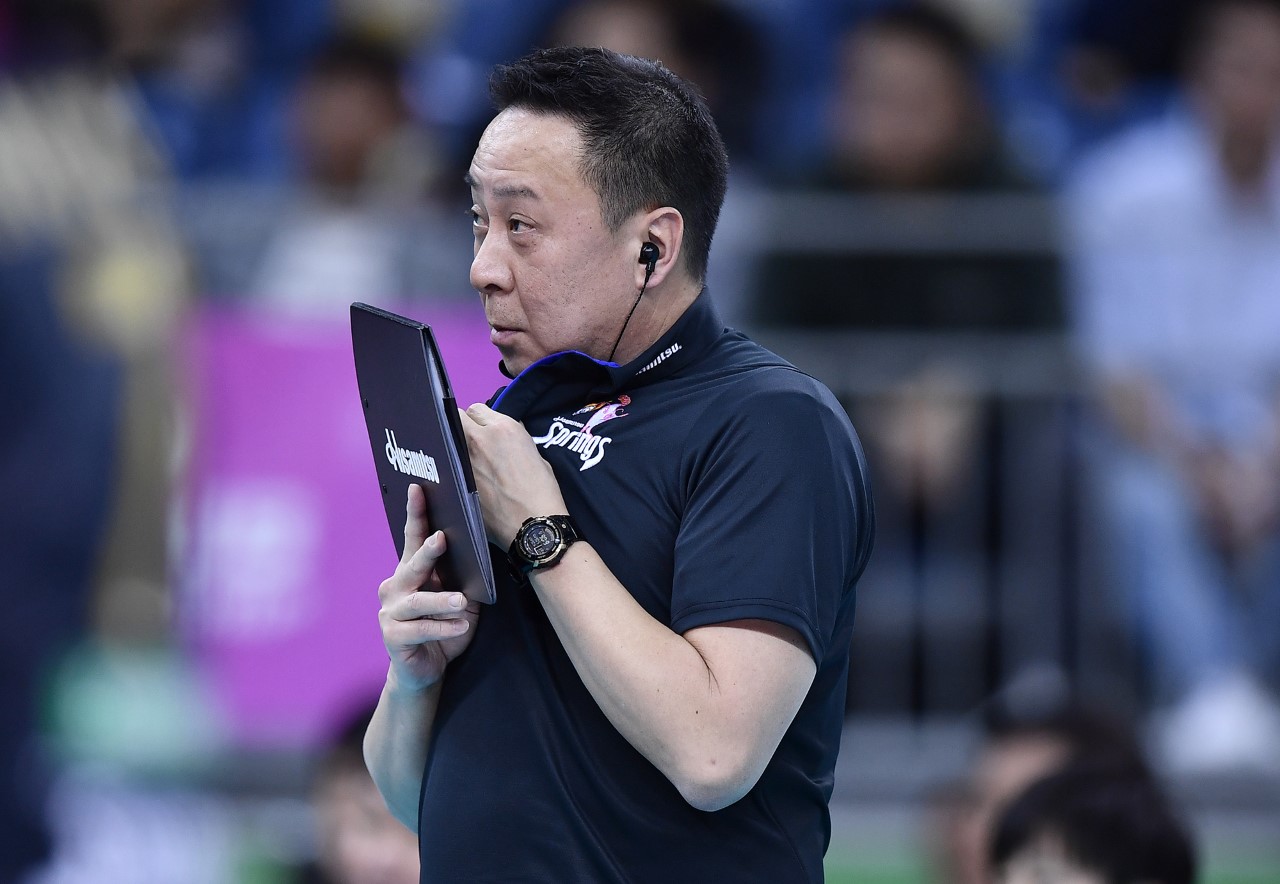 "The preliminary round came to an end. We will focus on ourselves in the competition and strive for more victories. The offence of Thailand is strong, so we need to strengthen defence. We will study strategies for a possible match with Tianjin in the semi-finals. I am looking forward to that match," commented Shing Sakai, head coach of Hisamitsu Seiyaku Springs.
The last match of the day witnessed VTV Binh Dien Long An down Sri Lanka Air Force Sports Club 3-0 (25-14, 25-9, 25-14) in 60 minutes to secure their second victory and the last ticket to the quarter-finals as the fourth place of Pool B.
The Championship will have a rest day on Thursday. The topflight competition resumes on Friday in the quarter-finals, with Hisamitsu Seiyaku Springs taking on TPE, Altay challenging DPR Korea's 4.25, defending champions Supreme Chonburi faciing winless Hong Kong International VC and hosts Bohai Bank Tianjin playing VTV Binh Dien Long An.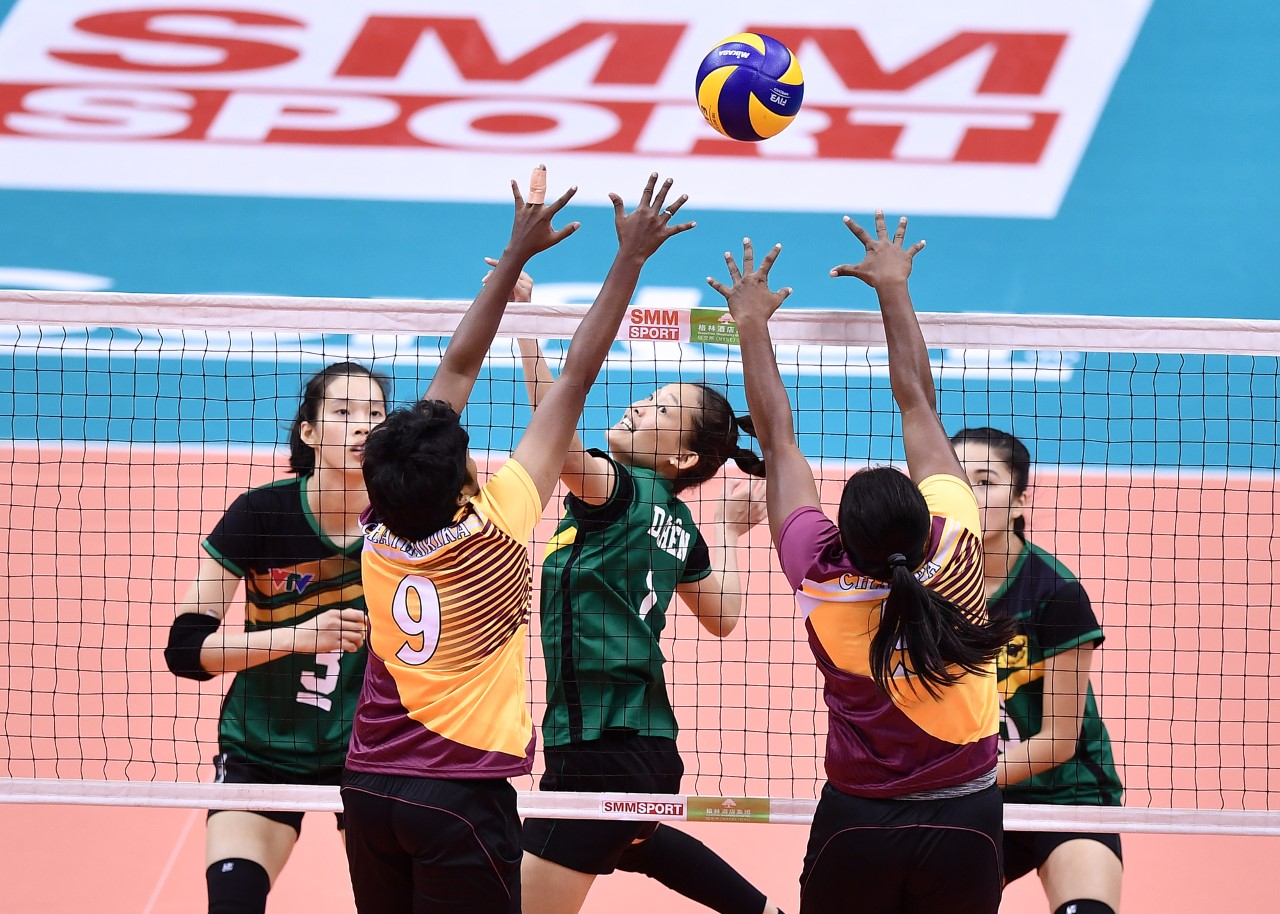 Winners of the quarter-finals will advance to the semi-finals. The finals will be held on Sunday to determine the champions and the only ticket from Asia to the FIVB Volleyball Women's World Club Championship, which is scheduled to be held at the end of the year in China.
Tianjin, neighboring China's capital city of Beijing, is a coastal metropolis in northern China and one of the four municipalities under the direct administration of central government of China, with over 15 millions of the population. Tianjin is also known as "City of Volleyball" as Tianjin Women's Volleyball Team has been always a powerhouse in China, winning 4-time champions at Asian Club Championships, 11-time National League titles and 3-time National Games titles. Tianjin also hosted the Asian Senior Women's Volleyball Championship in 2015 when hosts China powered past Korea in the final showdown to claim the eventual title.
Related links of AVC
AVC Website: click www.asianvolleyball.net
AVC Facebook: click www.Facebook.com/AsianVolleyballConfederation
AVC Twitter: click: https://twitter.com/avcvolley
AVC Instagram: click: https://www.instagram.com/avcvolley/?hl=en
AVC Youtube: click: Asian Volleyball Confederation
AVC WeChat: Asian Volleyball Confederation