DAY 1 WRAP UP
Phuket, Thailand, November 23, 2021 – Strong players escaped the main draw's opening day unscathed in the 2021 Asian Senior Beach Volleyball Championships at Bang Tao Beach here on Tuesday, with top three seeds THA 1, JPN 1 and JPN 2 sealing back-to-back victories in the women's event and Australia proving dominant in the men's category with a clean sweep of their three teams.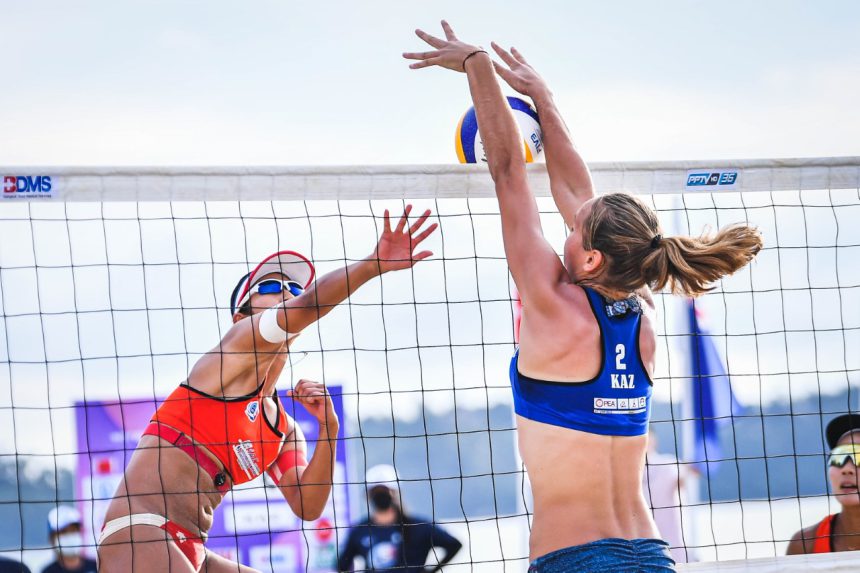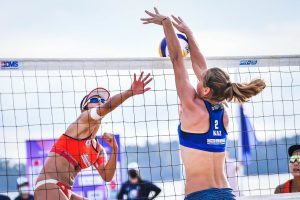 The competition kicked off at sharp 8am in the women's event to avoid the scorching heat at mid-day, with second women's matches being held in the afternoon session. The men's teams began their main draw campaign at 2pm as temperatures hit up to 32-35 degrees Celsius, but the conditions did not deter all participating teams giving their bests in the highly-anticipated clashes.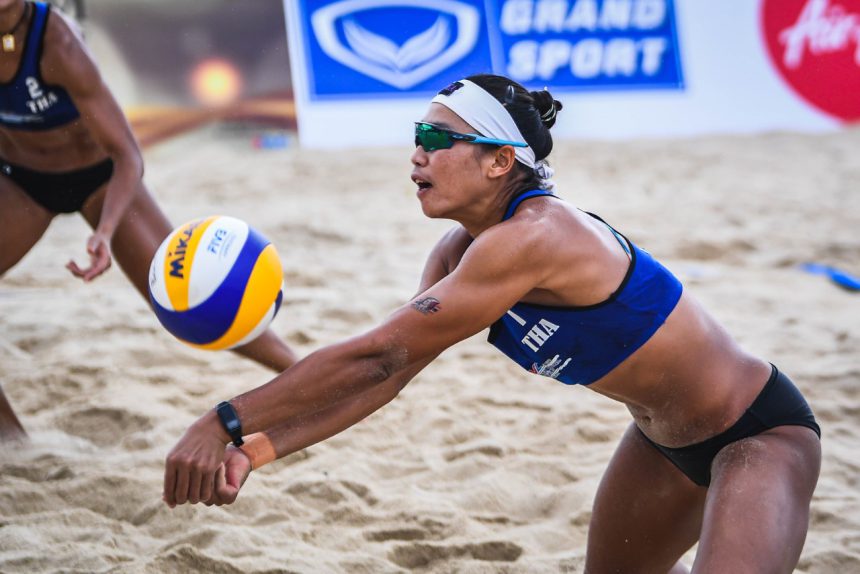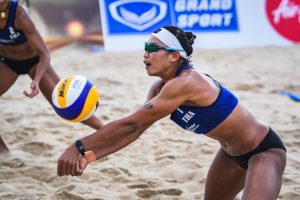 In the women's event, top seeds THA 1's Varapatsorn Radarong/Tanarattha Udomchavee won two matches in a row in Pool A. The former consecutive two-time Asian silver medallists (2013-2014) joined forces again after breaking up to have new partner.
Thanarattha and Varapatsorn brushed off SRI 2's Deepika Bandara/Hashini Maisha Priyamai Manis Hewage 21-15, 21-9 in their first match but struggled to beat PHI 2's Floremel Rodriguez/Genesa Jane Eslapor 21-16, 24-22 in their 42-minute second encounter in the afternoon.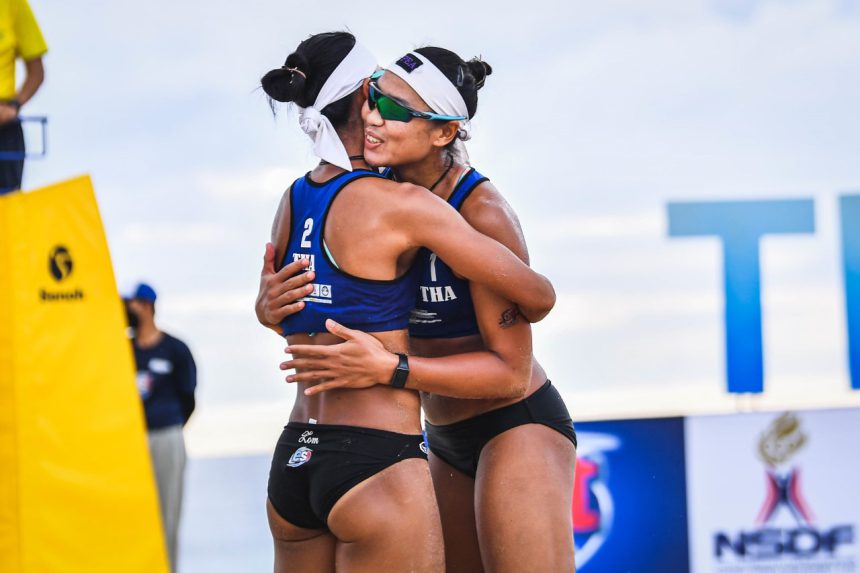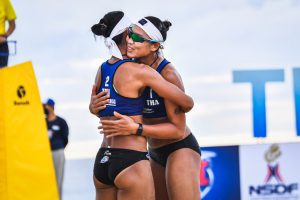 "I'm very exhausted playing two matches on the opening day. I think we did our best in the second match against the Philippines. It took one and a half years that we split to play with new partner and this is for the first time that we played together again," Varapatsorn said after the second win against the Filipinas.
"Frankly, the Philippines came up much stronger this time. We cannot underestimate them. They put us in much trouble, especially in the second set. Both wins on the first day have boosted confidence in our team. However, tougher tasks await us in the next two days when we have to take on strong Kazakhstan and Australia. We will try our best," Thanarattha said.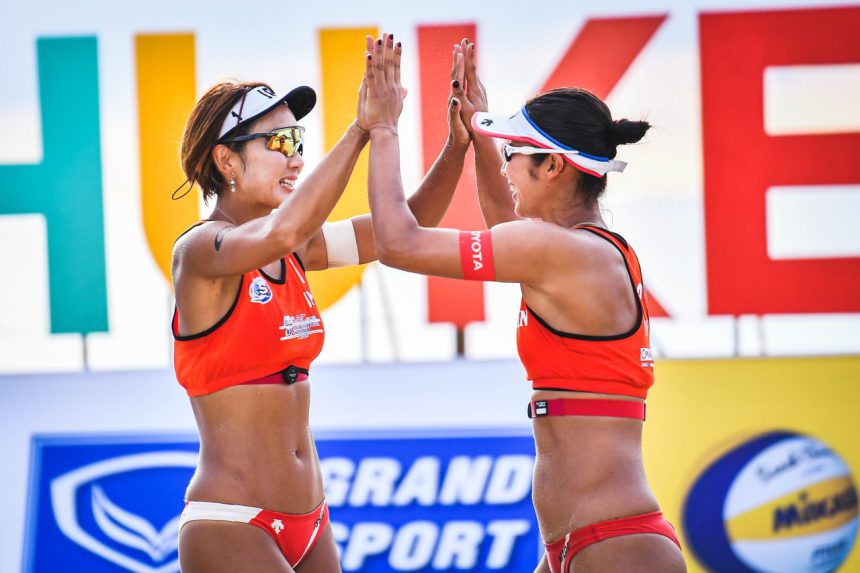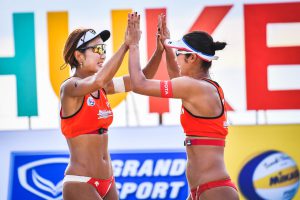 Second seeds JPN 1's Miki Ishii/Sayaka Mizoe also had a remarkable run with two wins in a row in Pool B. Miki with regular partner Megumi Murakami picked up bronze medal at the 2020 edition and silver medal at the 2018 Asian Games in Indonesia, but teamed up with Sayaka for the first time in the Asian Championships here in Phuket.
The in-form Japanese duo first outclassed SGP 2's Tan Kai Yun Alicia/Soh Hui Chin Cecilia 21-5, 21-8 in what could be a one-way traffic and continued their aggressive form to beat KAZ 2's Nadezhda Ivanchenko/Laura Kabulbekova in a similar fashion 21-14, 21-10.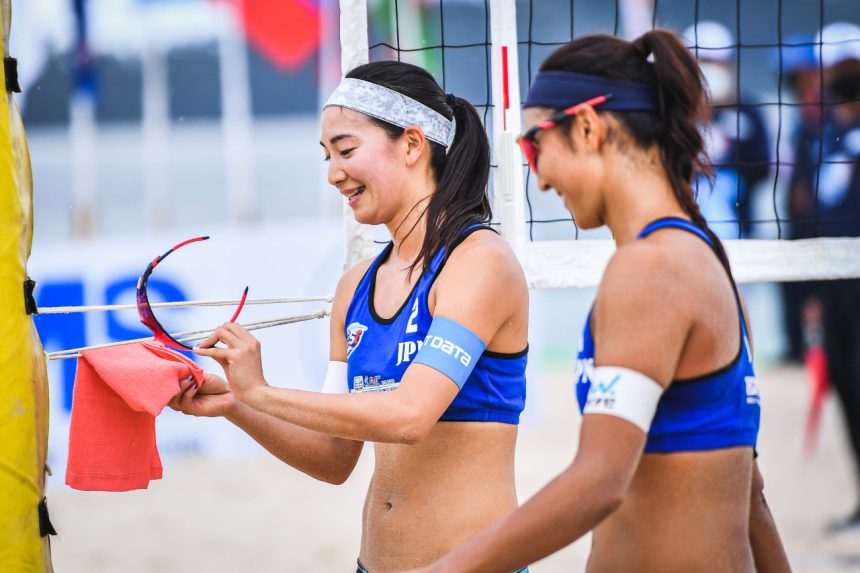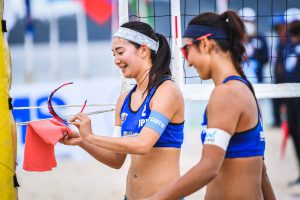 Compatriots JPN 2's Akiko Hasegawa/Yurika Sakaguchi had a field day in Pool C as the third seeds first powered past SRI 1's Prasadani Jayamahahitihamilage Dinesha/Jayawardana Nirmani Sulochana 21-11, 21-9 to later see off THA 4's Apinya Sangpan/Jidapa Bunongkhun 21-12, 21-13.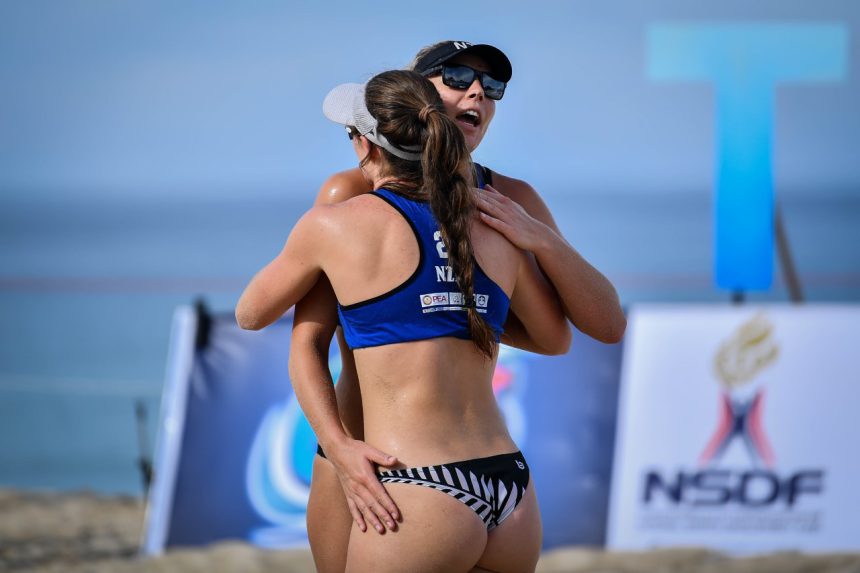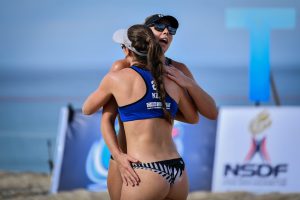 The Thai tandem earlier suffered their first lost 19-21, 17-21 at the hands of NZL's Shaunna Polley/Alice Zeimann, who last month headed to Europe including Portugal and Czech Republic in an effort of qualifying for the 2022 Commonwealth Games in Birmingham, winning the FIVB One-Star event in Cortegaca, Portugal.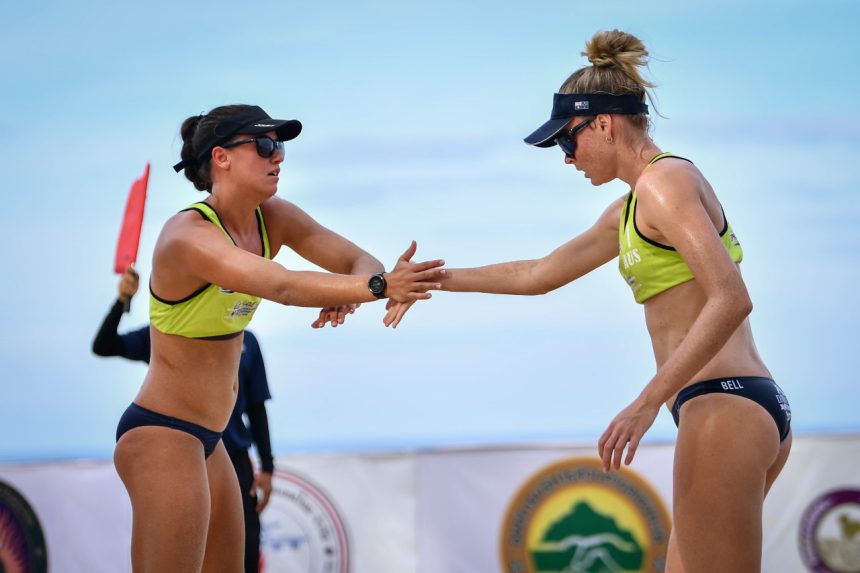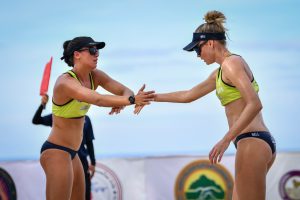 Australia enjoyed mixed fortunes with AUS 1's Phoebe Bell/Georgia Johnson producing a comeback 2-1 (20-22, 21-10, 15-11) win against PHI 2's Floremel Rodriguez/Genesa Jane Eslapor in Pool A and AUS 2's Jasmine Fleming/Stefanie Fejes downing SGP 2's Tan Kai Yun Alicia/Soh Hui Chin Cecilia 21-8, 21-14 in Pool B.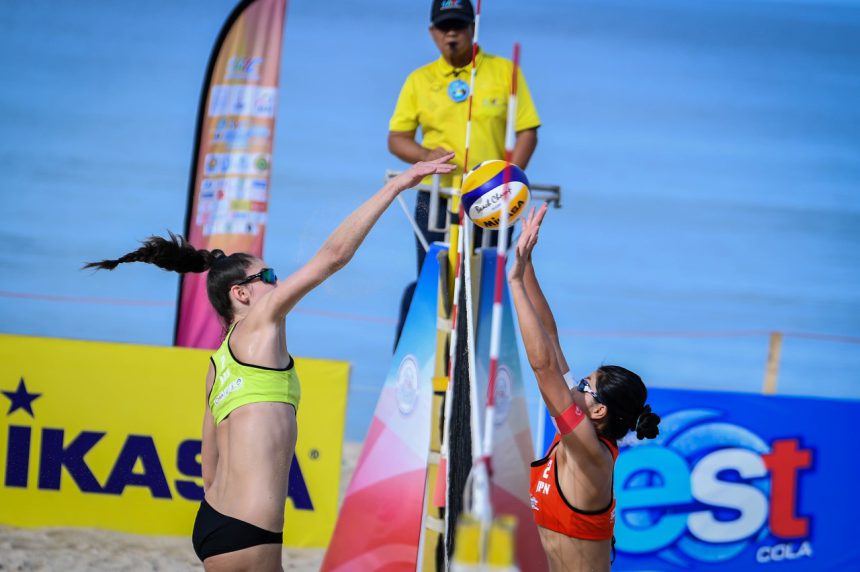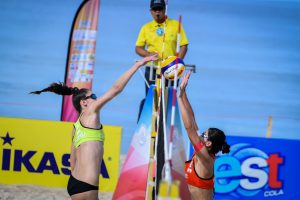 Only AUS 3's Alisha Stevens/Jana Milutinovic failed to make their mark following their 19-21, 17-21 loss to JPN 3's Asami Shiba/Takemi Nishibori in Pool D. The Australians later suffered their second loss when they went down to THA 2's Taravadee Naraphornrapat/Kongphopsarutawadee Worapeerachayakorn 18-21, 11-21.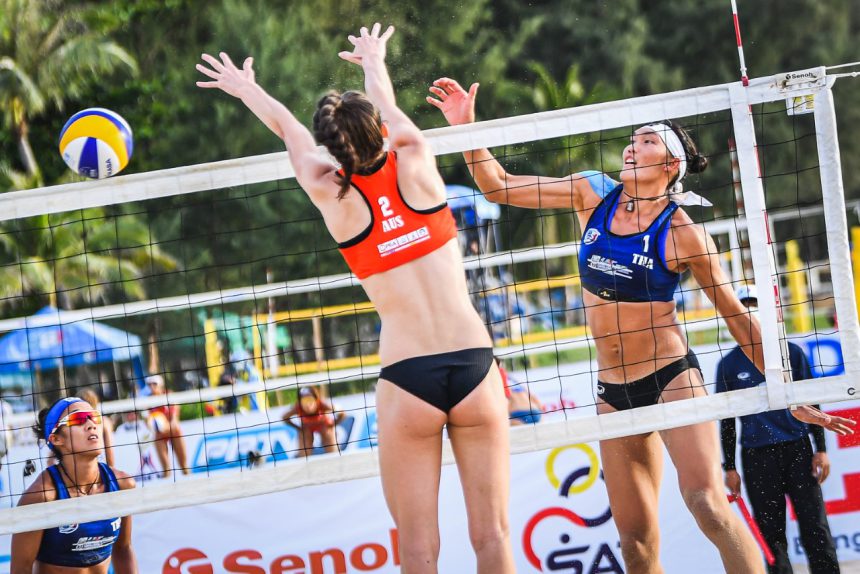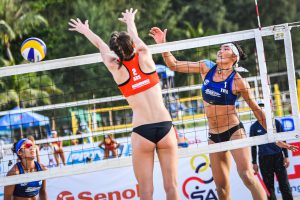 Stevens made much of the impact early this year as she partnered Stefanie Fejes to sweep both Asian U19 and U21 crowns on Thai soil.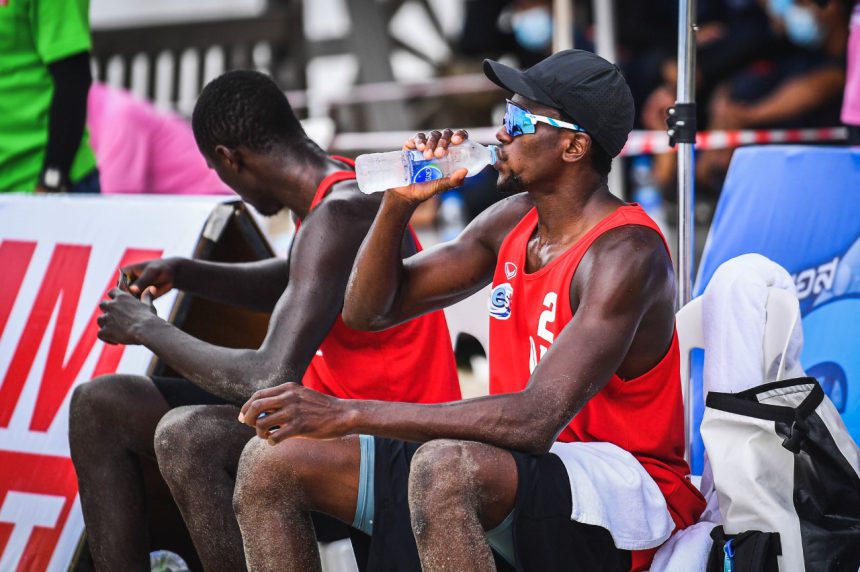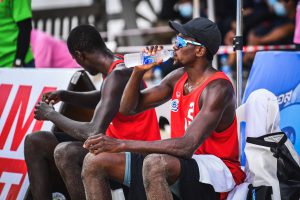 In the men's event, Qatari second seeds Ahmed Tijan/Cherif Younousse, who clinched bronze medal at the Tokyo 2020 Olympic Games, the first Olympic medal for Qatar and the first-ever beach volleyball medal in the Arab world and Asia since the Olympic beach volleyball debut in 1996 in Atlanta, lived up to their billing. Contesting Pool B, the superb duo demolished THA 4's Poravid Taovato/Pithak Tipjan 21-15, 21-19 in 37 minutes.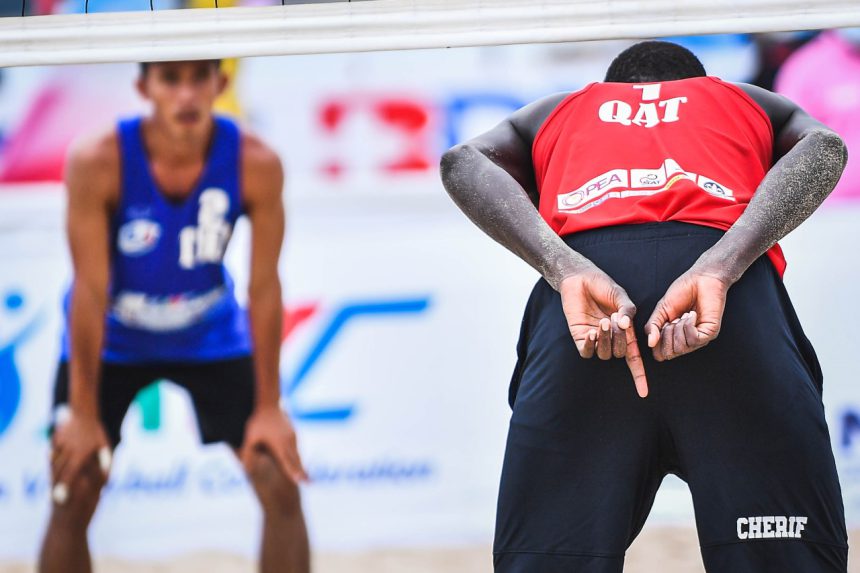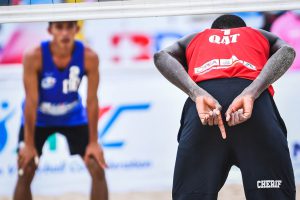 Ahmed and Cherif had already captured the Asian title for two times in a row in 2018 in Thailand and 2019 in China aside from winning the Qatar's first beach volleyball gold in the 2018 Asian Games in Indonesia. The Qataris will next take on KAZ 2's Alexey Sidorenko/Kirill Gurin on Wednesday.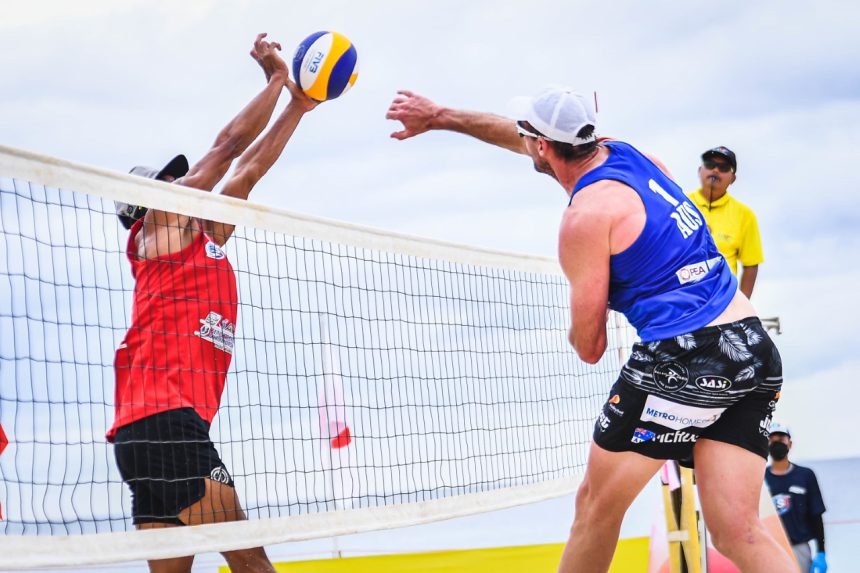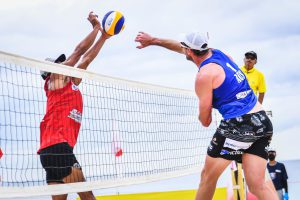 Meanwhile, Australia fielded three strong teams in the men's event and they proved their worth on Tuesday to pull off scintillating victories, with Tokyo 2020 Olympian Christopher McHugh/Paul Burnett of AUS 1 crushing PHI 1's Jude Garcia/Arbasto Anthony Lemuel Jr 21-14, 21-13 in Pool C.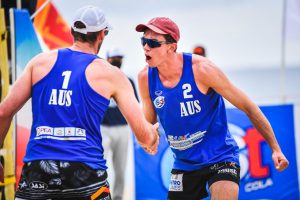 AUS 3's Izac Carracher/James Takken survived a scare from Takahashi Takumi/Hiroshi Murakami to stun the JPN 2 team with a comeback 2-1 win (17-21, 21-19, 15-13) in Pool E.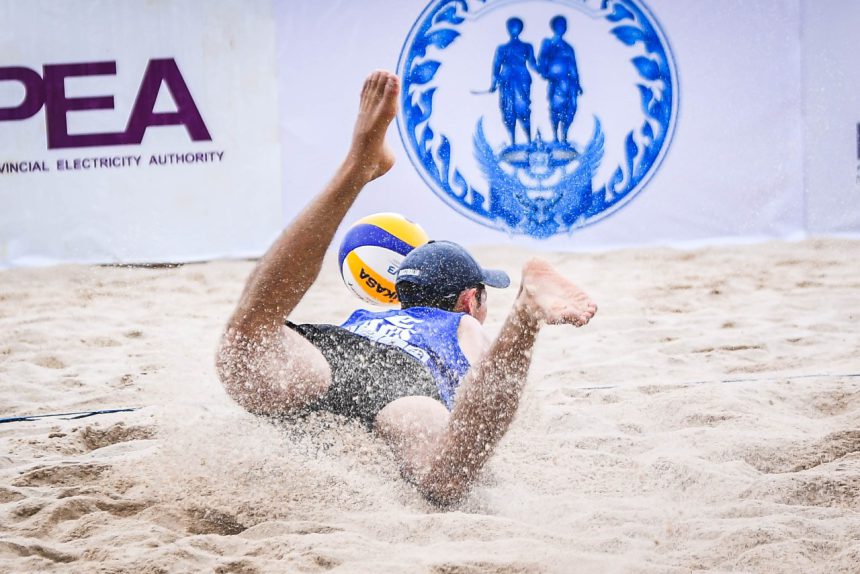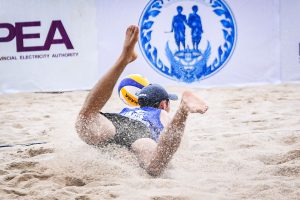 AUS 2's Maximilian Guehrer/Mark Nicolaidis also faced the similar fate in Pool F as they dropped the hard-fought first set 20-22 to SRI 2's Ashen Rashmika Jayasinhe/Malintha Yapa Yapa Hamilage Sashimal to win the next two sets 21-18, 15-10 in the gruelling 50-minute clash.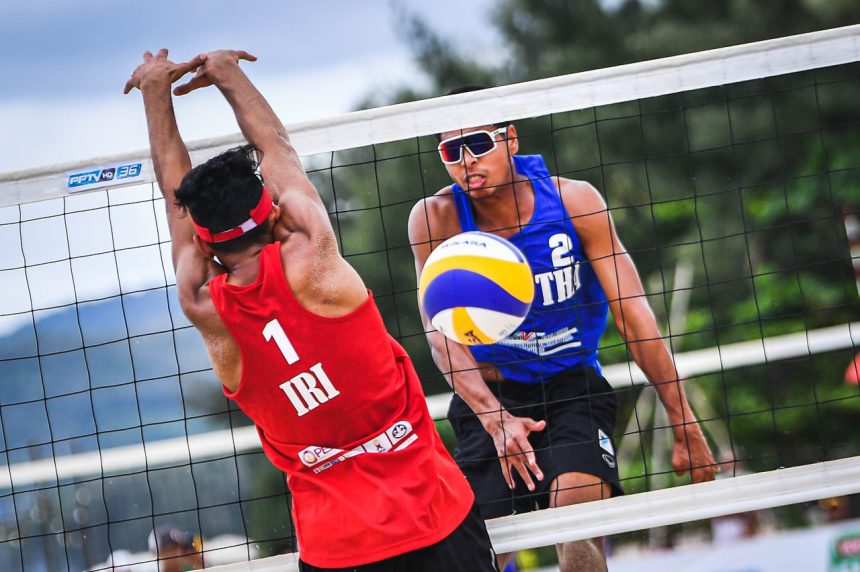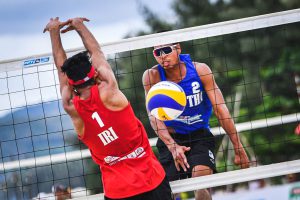 Top seeds THA 1's Banlue Nakprakhong/Surin Jongklang tasted their first victory on Tuesday after 21-16, 21-17 rout of IRI 3's Shokati Shekarsaraei Sina/ Shekar/Aro Mojtaba in Pool A.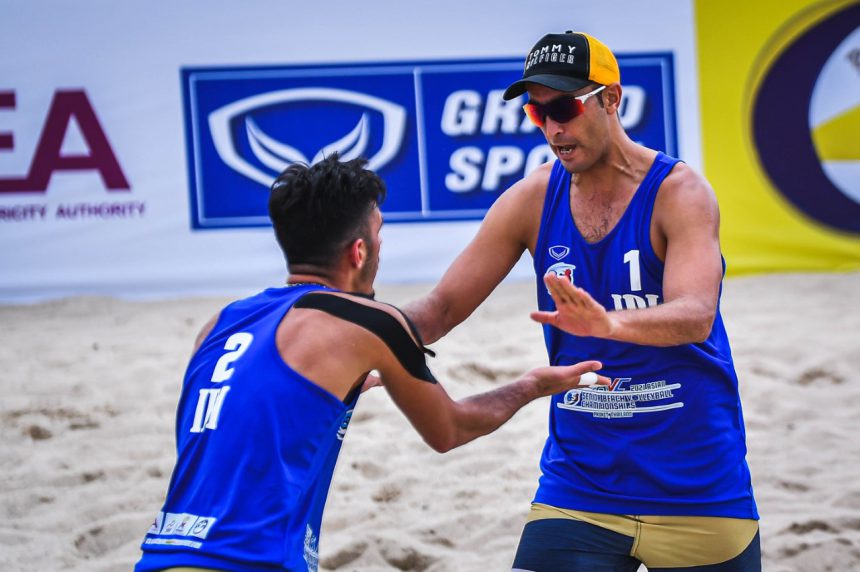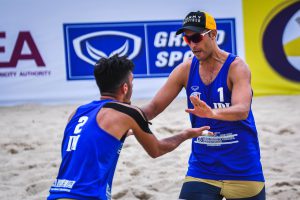 JPN 1's Yoshiumi Hasegawa/Takashi Tsuchiya and IRI 1's Abolhamed Mirzaali/Alireza Aghajanighasab also netted their first win in Phuket after respective 2-0 and 2-1 wins against SRI 1's Jayathilaka Indika Tiron/Fernando Sandun Madusanka in Pool D and PHI 2's Pareja Andre Joseph/Pecana Henry James in Pool G.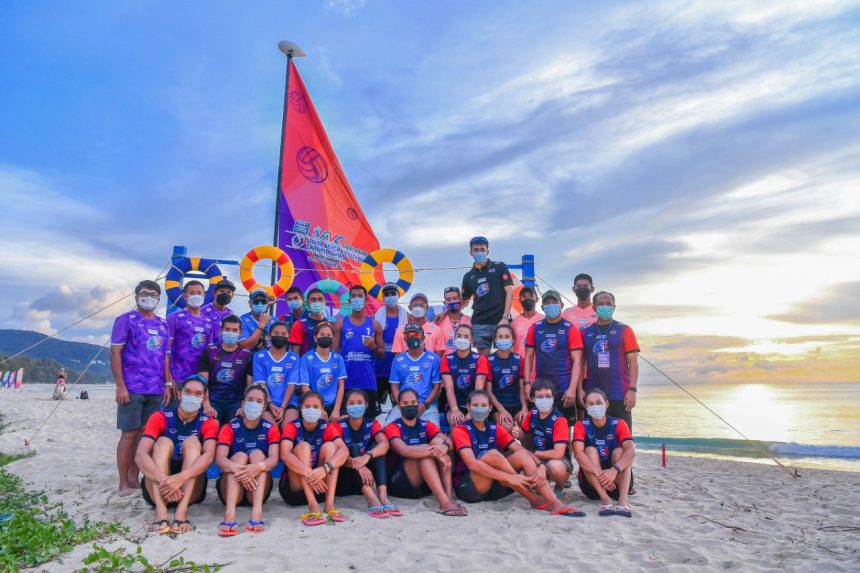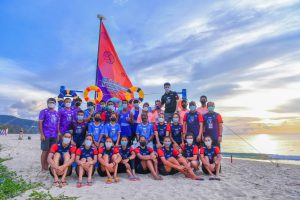 The pool round-robin preliminaries continue through Thursday when only top four teams from each pool in the women's event and top two from each pool in the men's division will advance to the single elimination round.
A total of 42 teams (23 men's and 19 women's teams) from 10 countries comprising Kazakhstan, Japan, Iran, Australia, Qatar, Singapore, Sri Lanka, Philippines, New Zealand and hosts Thailand are competing in the five-day Championships, vying for not only top honours, but also cash prizes of US$30,000 in total and AVC points.
TUESDAY'S RESULTS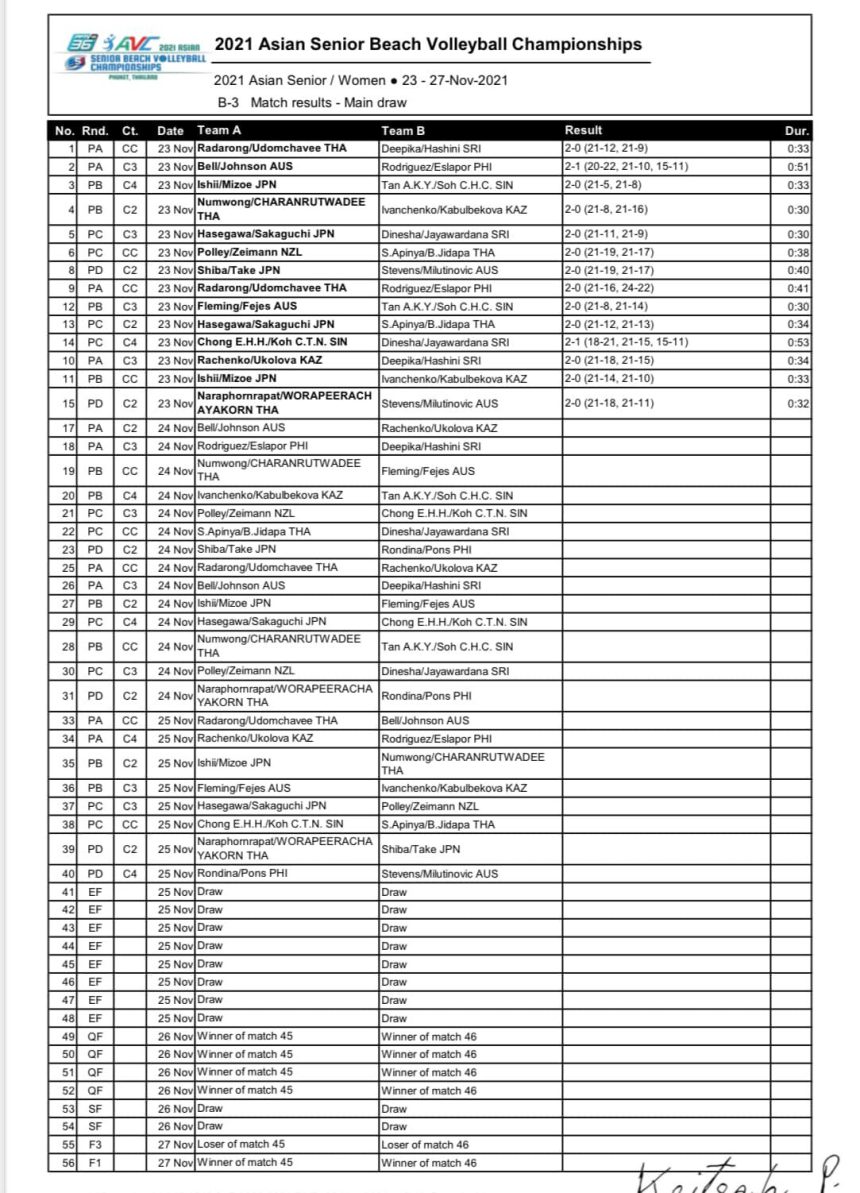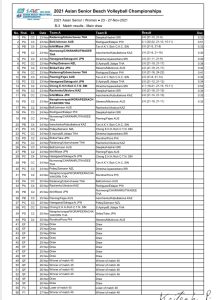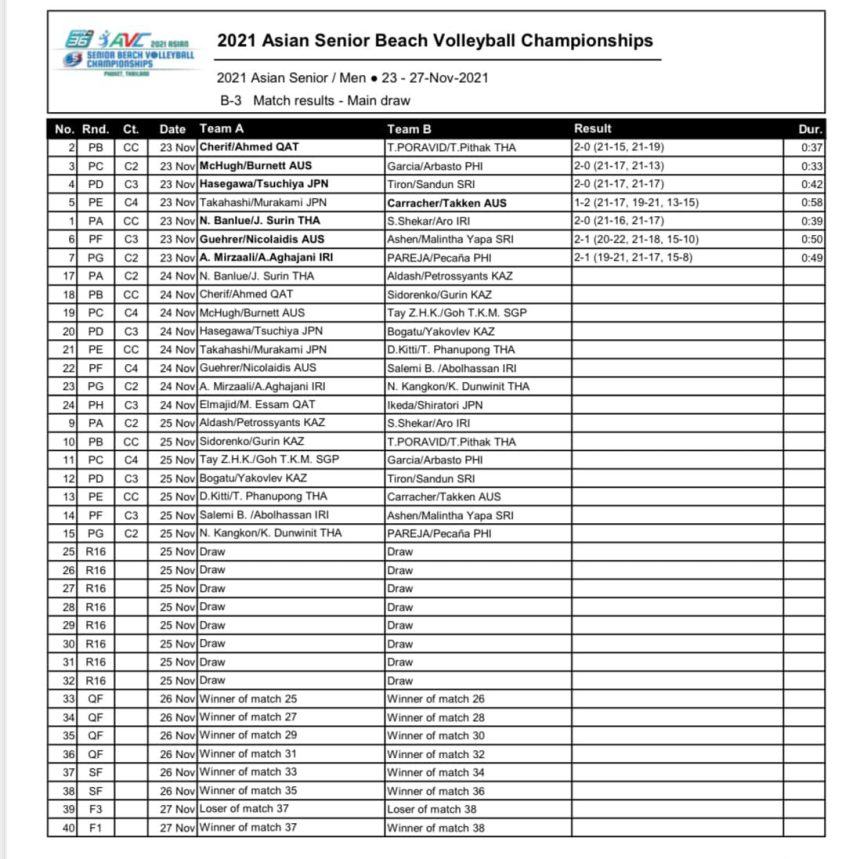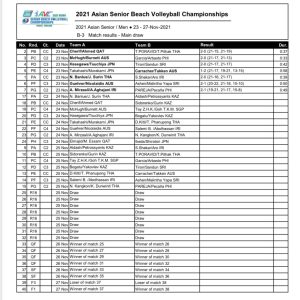 MATCH SCHEDULE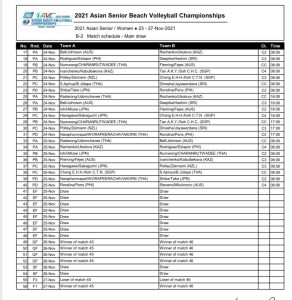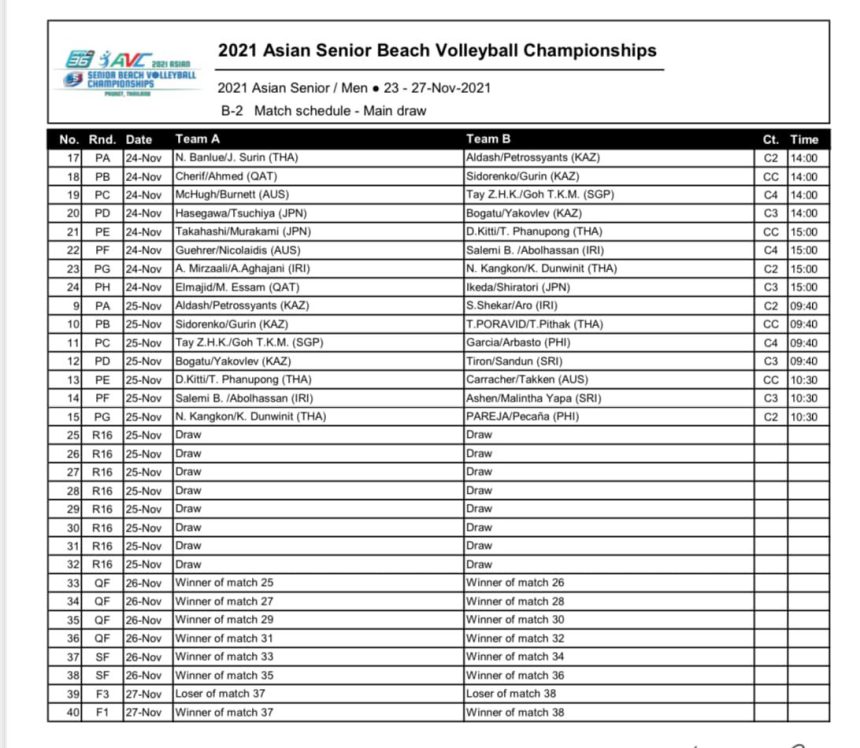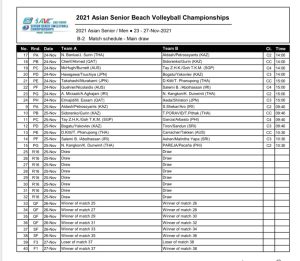 Related links of AVC
AVC Website: click www.asianvolleyball.net
AVC Facebook: click www.Facebook.com/AsianVolleyballConfederation
AVC Twitter: click: www.twitter.com/AsianVolleyball
AVC Instagram: click: https://www.instagram.com/avcvolley/?hl=en
AVC Youtube: click: Asian Volleyball Confederation
AVC WeChat: Asian Volleyball Confederation