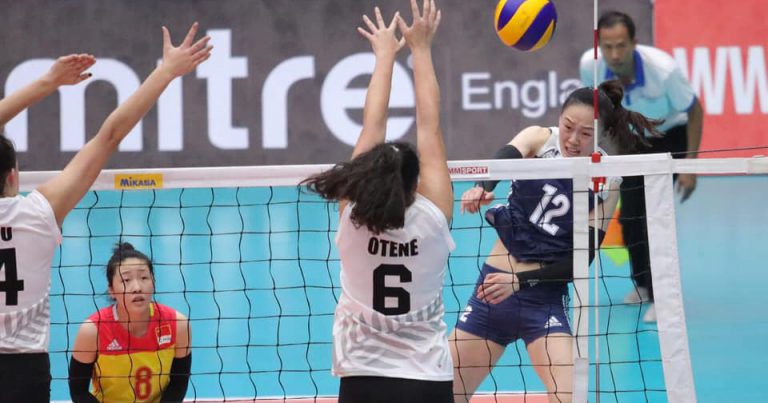 DAY 4 WRAPUP
Hanoi, Vietnam, July 17, 2019 – Three unbeaten teams – China, DPR Korea and Vietnam flexed muscles in their top eight playoff encounters at the 3rd Asian Women's U23 Volleyball Championship as the Chinese side managed not to lose a single set to respective rivals.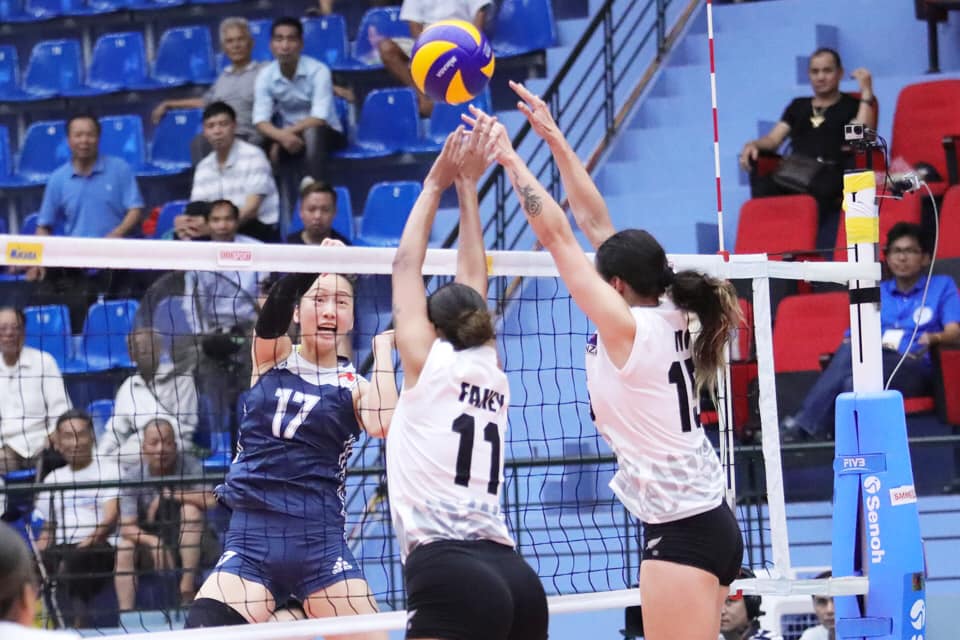 China, which reigned supreme in the inaugural edition in 2015 in the Philippines, continued their remarkable unbeaten streak on Wednesday after brushing off determined New Zealand in straight sets 25-15 25-22 25-10 in Pool E to become the only team in the championship not to lose a single set to their respective rivals.
Wu Han chipped in with 17 points from 14 attacks, 2 blocks and 1 ace for China, assisted by Sun Jie with 15 points including 12 kills. Tamara Otene led New Zealand with 10 points.
Pool C winners China, fielding a formidable lineup spearheaded by Sun Jie, Wu Han and the 194cm-tall Gao Yi, while Tamara Otene and Tasmyn Fayhey were the backbones of New Zealand, which finished second in Pool A after conclusion of the pool round-robin preliminaries on Monday.
China team captain Yang Yi said after the match against the Kiwis, "We played with a bad performance today. I think it was just because we did not prepare well for a difficult test. In the second set, we made a lot of mistakes because we lost our concentration. We next play hosts Vietnam and we have to make our best preparation. We have to focus more on the match because playing against the hosts is more difficult, but we will try our best."
Asked how long her team had trained in preparation for the Championship, the 22-year-old Yang Yi, who is playing with Tianjin Club at home, said, "Actually, we came from different clubs and gathered to train together for three and a half weeks before coming here to compete in the Asian U23 Championship."
DPR Korea also proved to be a strong team to be reckoned with in their debut effort in the biennial competition here. On Wednesday, terrific Son Hyang Mi scored a match-high 26 points as DPR Korea survived a strong challenge from Hong Kong China to pull off a dramatic 3-1 (25-16 25-17 17-25 25-10) victory over the spirited rivals in Pool F.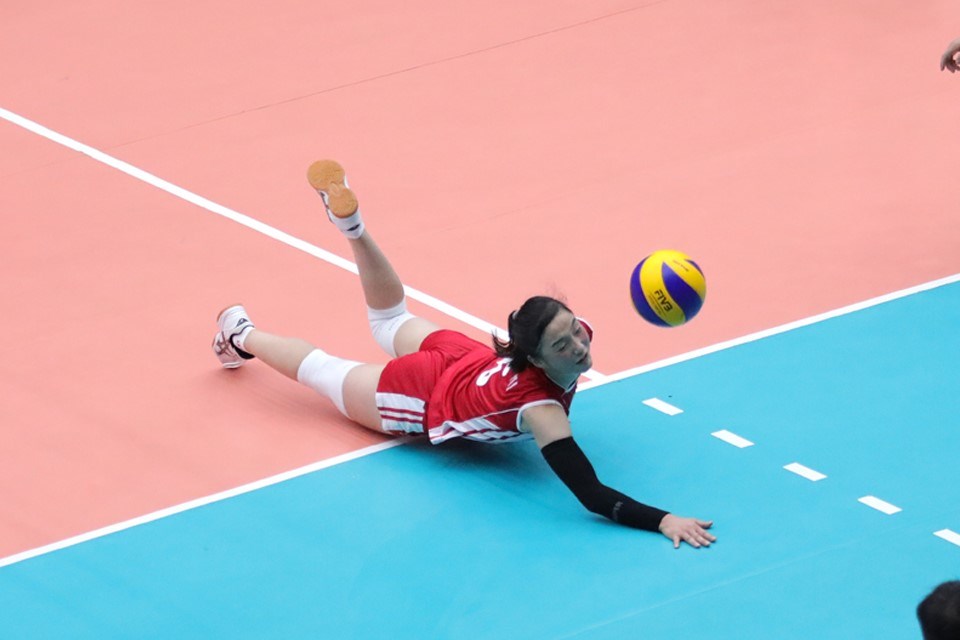 Son Hyang Mi scored 22 attack points from 46 attempts, 1 block and 3 aces and Pyon Rim Hyang added 16 points, all from her powerful attacks. Tam Hin Chang Rachel led Hong Kong China with 15 points.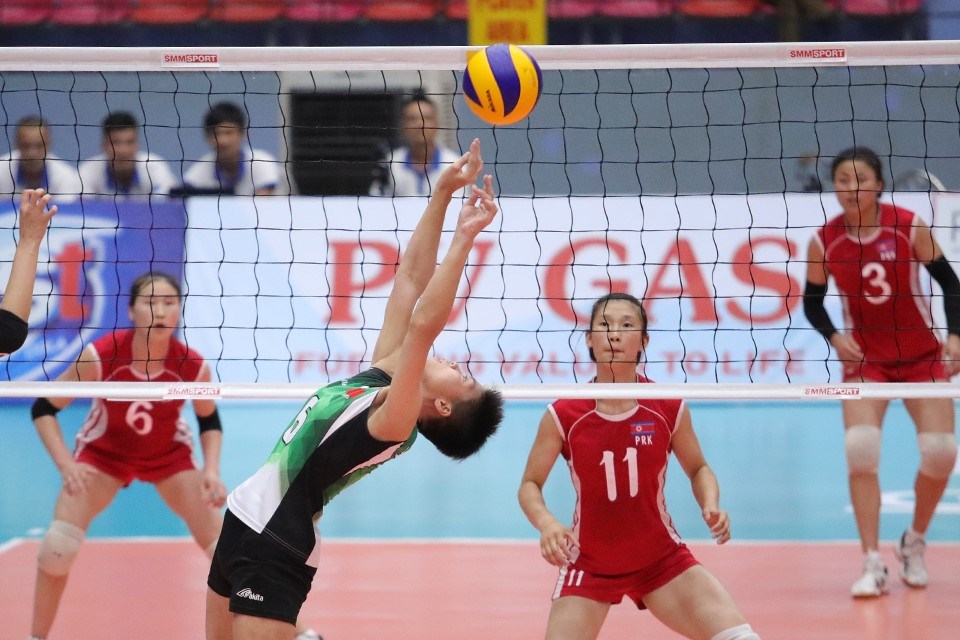 "It was a tough match since DPR Korea are very fast and strong, while our reception was not so good. My players lost confidence especially in the first two sets. We improved a little bit in the third set and organised some powerful attacks against their blocking. In the fourth set, I think my players lost concentration, while our reception was also getting worse. Hopefully, we can do better in our next match against Thailand. The Thais are very strong, but we will try our best. Some of my players are experienced and knew how Thailand play, so we hope to have a good match. However, it depends upon our performance," Hong Kong China head coach Cheung King Fai commented after the match.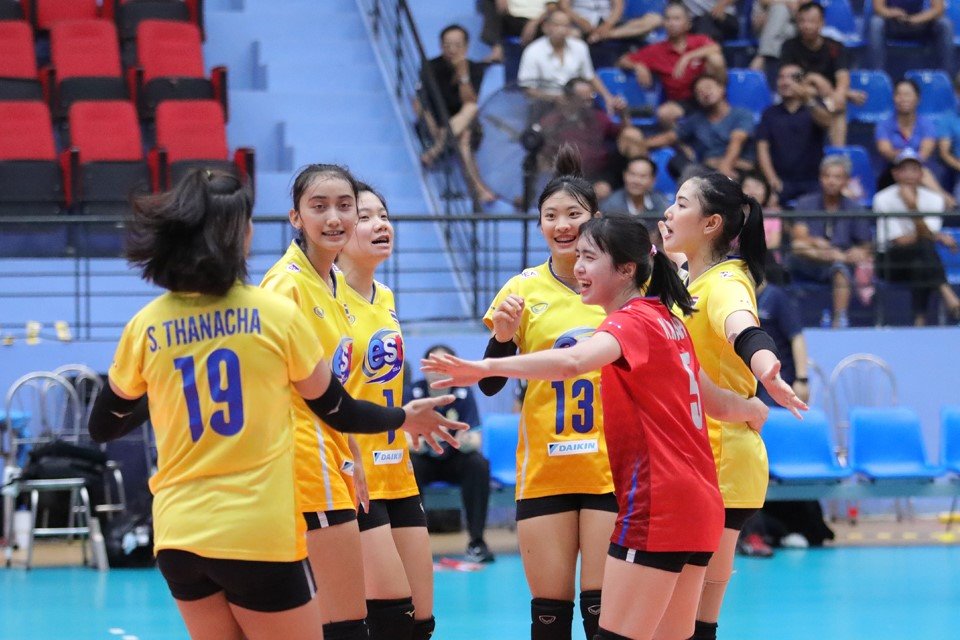 Thailand still keep their hopes of advancing to the next round with the possible most wins alive. On Wednesday, Pattiya Juangjan and Thanacha Sooksod scored 15 points apiece as Thailand powered past Kazakhstan in thrilling three-setter 25-17 25-20 25-22 in Pool F.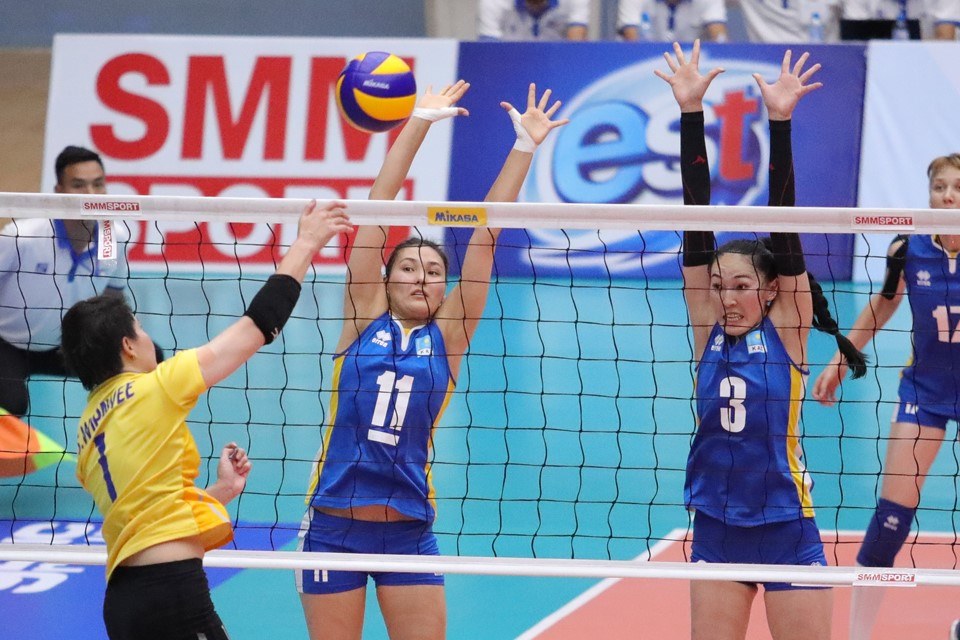 Thanacha Sooksod's aggregate 15 points came from 13 attacks and 2 blocks, with Pattiya Juangian scoring 12 attack points, 2 blocks and one ace. Kristina Belova led Kazakhstan with 15 points.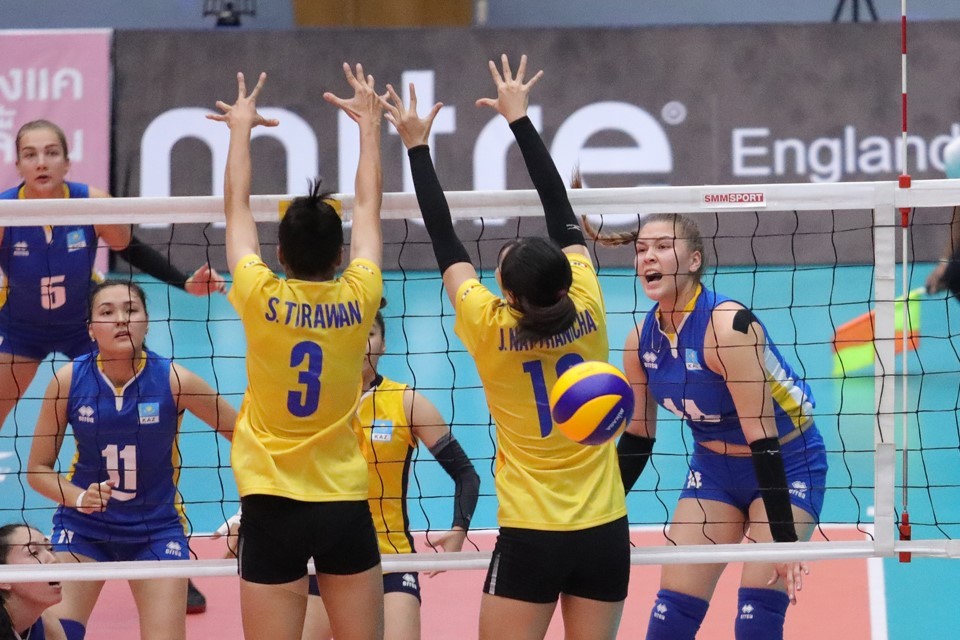 "I'm satisfied with the win and the way my team played in this match against Kazakhstan. As far as I'm concerned, Kazakhstan are a strong team with hard attacks we could not underestimate. However, we performed well according to game plan. Only some substitutions still showed a bit lack of confidence and lost concentration in some moments. I think my team came up with improved performance unlike our first match in this championship when my players could not maintain their good form against DPR Korea. We next take on Hong Kong China. Some substations are likely to be sent in place of key players in order that they can obtain experience here. I hope my team can play well as they did in this match," Thailand head coach Chamnan Dokmai commented after the match.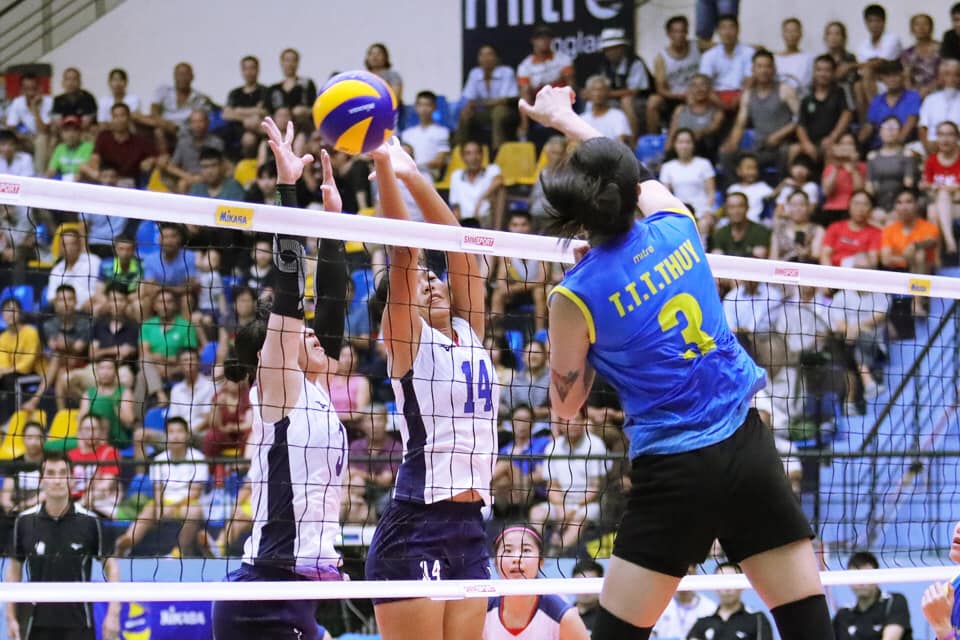 The highlight could be expected in the day's last match between Vietnam and Chinese Taipei in Pool E.
Tran Thi Thanh Thuy methodically tore the Chinese Taipei's defence apart with her exceptional attacks to help hosts Vietnam produce a terrific comeback 3-1 (20-25 25-22 25-21 25-16) win on Wednesday.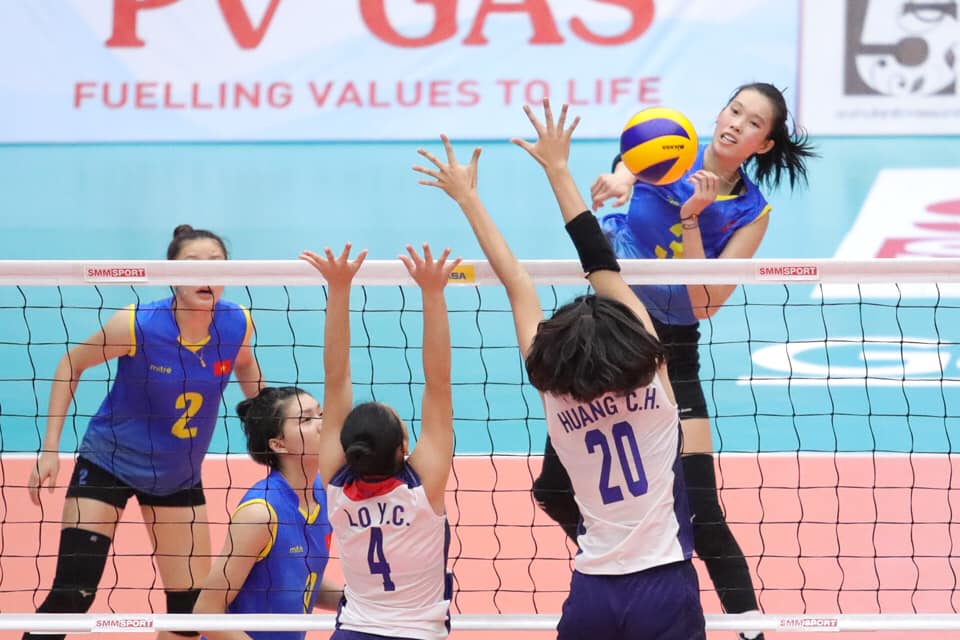 Tran Thi Thanh Thuy, who won the Best Outside Spiker at the previous edition in Nahon Ratchasima, Thailand two yeas go, bagged 21 attack points, a team-leading 3 blocks and 2 aces for Vietnam, while Tsai Yu-Chun led Chinese Taipei with 18 points including 14 attacks from 30 attempts.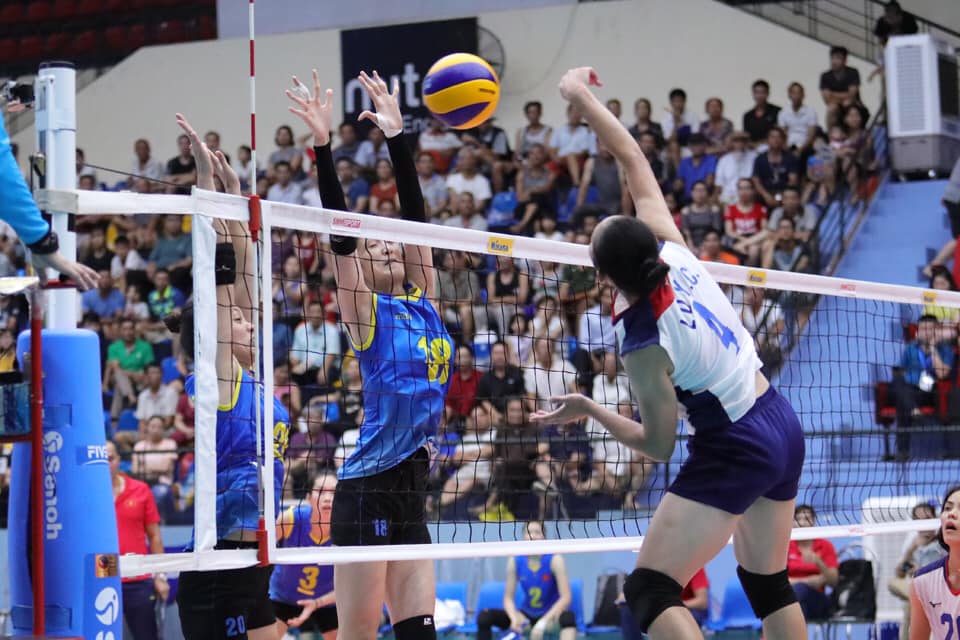 "We did not play well enough because at the very beginning of the match, some of my players felt a bit stressed. Fortunately, they calmed down after that and got back into the game. I think my players played with 50-70% out of what they had," Vietnam head coach Nguyen Tuan Kiet commented.
"We next take on China, the team which are much stronger than my team. However, my players are young and still have power and I believe that they will try their best to fight against the Chinese. I'm also upbeat that Vietnamese fans will come support us and this can boost my players' morale and confidence."
Asked what was the key point to a success in the match against Chinese Taipei on Wednesday, the Vietnam head coach said, "It's a saying I've told my team: "Believe that you can do cause you can do it."
Meanwhile, at Tay Ho Gymnasium, where teams are competing in classification for 9th-13th places, India outclassed Maldives in straight set 25-10 25-8 25-5 in Pool G, with Australia being stretched to four sets in beating Sri Lanka 25-19 25-11 22-25 25-10 on Wednesday.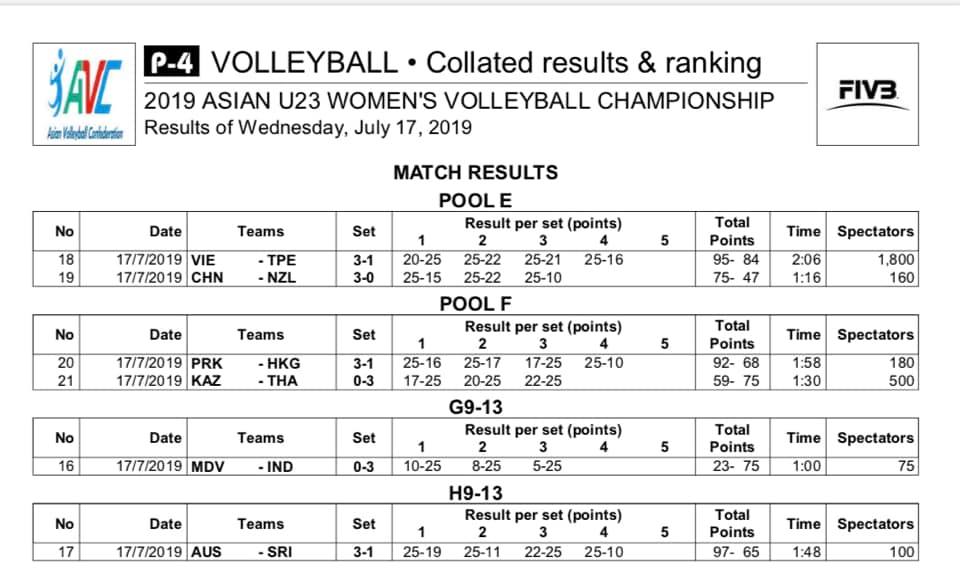 On Thursday, the last day for the top eight playoffs at Gia Lam Gymnasium, Pool E encounters feature China taking on hosts Vietnam and Chinese Taipei facing New Zealand, while Thailand challenge Hong Kong China and Kazakhstan go up against DPR Korea in Pool F.
Australia meet Macau China in classification for 9th-13th places at Tay Ho Gymnasim on Thursday.
Related links of AVC
AVC Website: click www.asianvolleyball.net
AVC Facebook: click www.Facebook.com/AsianVolleyballConfederation
AVC Twitter: click: https://twitter.com/avcvolley
AVC Instagram: click: https://www.instagram.com/avcvolley/?hl=en
AVC Youtube: click: Asian Volleyball Confederation
AVC WeChat: Asian Volleyball Confederation