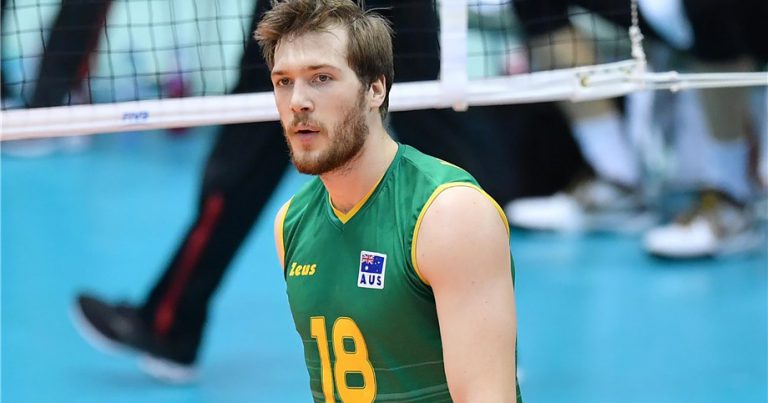 Lausanne, Switzerland, July 3, 2020 – Juggling a sports career and family life can be challenging, but being able to balance both has been a great accomplishment for Australian opposite spiker Lincoln Williams who has a great support system of family, friends and co-workers at the federation.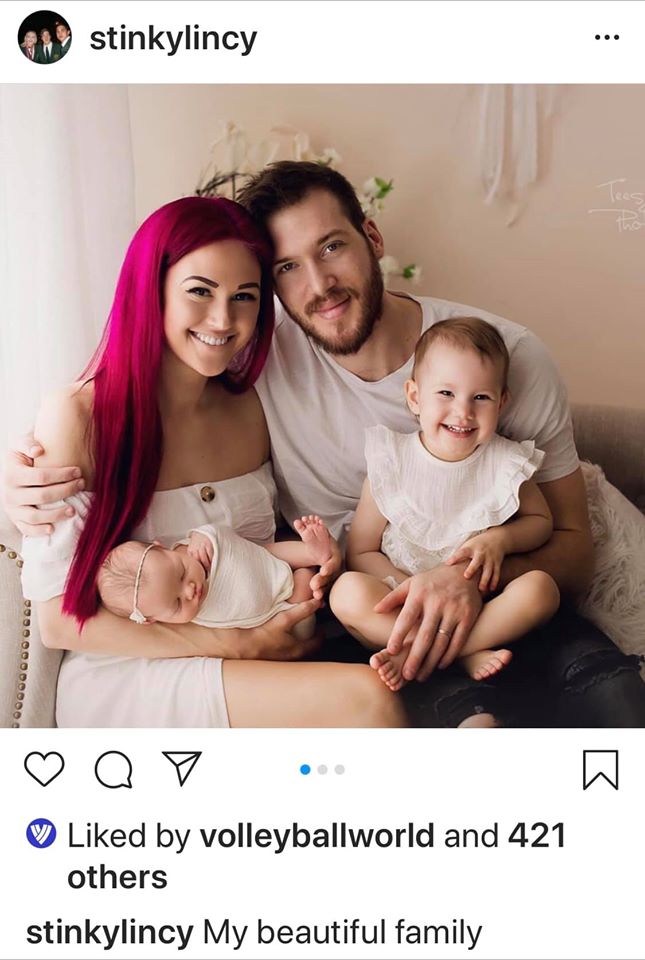 Williams may be immortalised as a mighty warrior on the court with a feisty left-hand, but at home, he is softhearted and just happy to have his children be his life's centre of attention.
"I am helping my wife raise our two girls, so I've spent a lot of time watching cartoons and going for walks to the playground," he jested.
The balancing act includes much more than the sport. Being a good family man is where his greatest motivation comes from every single day, while he pursues his dreams in volleyball.
"I love being a father. I'm lucky my wife is understanding and helpful. There have been difficult times when I have had to be away from them but Volleyball Australia has been very helpful with supporting us.
"I find it quite easy to balance my time whenever I'm not in the gym or weights room, I can switch from volleyball and be present with my kids and my wife does a great job organising everything and stepping up when I'm away."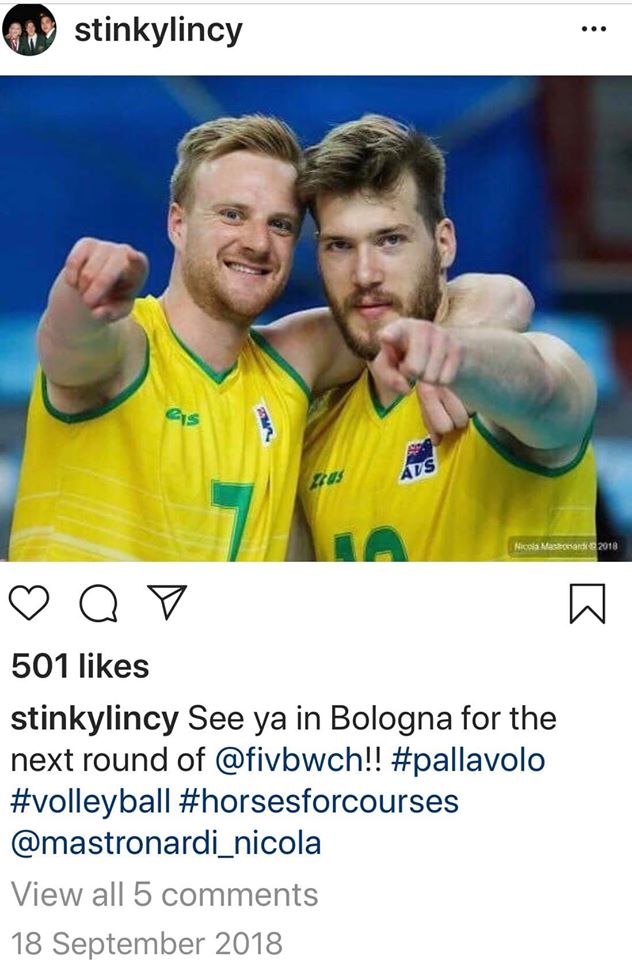 Williams joined the national team at age 16 and was the youngest team member of Australia at the London 2012 Olympic Games at age 18. He represented Australia in the first edition of the FIVB Volleyball Men's U23 World Championship in Brazil in 2013, where he was the third best scorer.
"I started playing volleyball in high school and loved it straight away. I was lucky enough to be given an opportunity to move to Canberra and train full time.
"My first tournament I participated in was the 2010 Asian Youth Volleyball Championship in Iran, while my most recent competition was the AVC Men's Tokyo Volleyball Qualification. Obviously there's a huge difference in terms of importance and weight between these two tournaments and it's been a decade since my first event, and I have improved significantly since then.
"The London 2012 Olympics was my most memorable competition. Being part of an experience with a bunch of great guys as we achieve a goal that many people try their entire careers to was an incredible thing."
He also played in three editions of the FIVB Volleyball World League in 2014, 2015 and 2017, then also played at the 2018 FIVB Volleyball Men's World Championship. He scored six aces against Russia on June 1, 2018, setting the record for most aces in a single match in the inaugural edition of the FIVB Volleyball Nations League.
"VNL was tough. Five weeks in five countries with three matches a week wasn't easy. We don't have the depth of many other top tier countries. In 2019, being part of the FIVB Volleyball Challenger Cup and having to fight for a spot every match made it a very tough competition physically and mentally."
After competing at London 2012, he began his professional career in Sweden, where he played for Linkopings VC. He played for one season for Volley Corigliano in Italy and three seasons for Selver Tallinn in Estonia, then spent the next three seasons playing for United Volleys Frankfurt in Germany, MKS Bedzin in Poland and Yugram-Samotlor Nizhnevartovsk in Russia, respectively.
"Playing in the Russian league was certainly an experience. There are a lot of things in Russia that make it tough. The level of competition is extremely high, so you have to be at your best consistently to even compete. The travel schedule is difficult as we spend almost a month on the road and the climate is Siberia is quite harsh, especially to an Australia. Russian players are machines."
At 26, with a decade-long career and a wealth of experience behind him, he is still doing his best to get better and inspire others.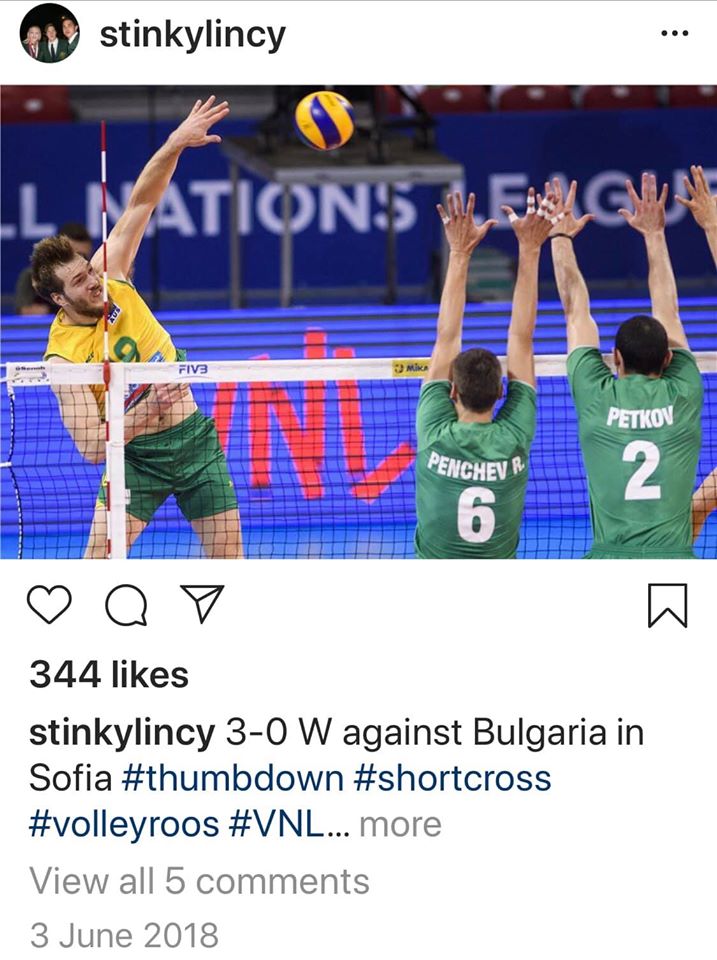 "I'm dedicated and hard working as an athlete and pretty laid back and relaxed as a person. The most valuable lesson I learned from this sport is that there is always something you can do to get better and improve on.
"Finishing high school while training full time and travelling for youth and junior competitions was tough. When I was young, I'd watch highlights of some of the best players and I would want to be like them. Now I try to be my best to motivate young kids in Australia to want to play volleyball."
Related links of AVC
AVC Website: click www.asianvolleyball.net
AVC Facebook: click www.Facebook.com/AsianVolleyballConfederation
AVC Twitter: click: https://twitter.com/avcvolley
AVC Instagram: click: https://www.instagram.com/avcvolley/?hl=en
AVC Youtube: click: Asian Volleyball Confederation
AVC WeChat: Asian Volleyball Confederation