Lausanne, Switzerland, April 3, 2019 – Olympic champion Zhu Ting spoke to fivb.com about her biggest influences, the importance of team spirit and putting her heart into becoming a legend.
The Henan province native is the middle child of her family and grew up in a household consisting of five sisters and mother and father. Zhu's parents supported her to attend a sports training school in her province where she began training for volleyball.
"My parents were very supportive of me to take up volleyball," Zhu said. "My first coach in volleyball was probably the next person who influenced me and sparked my interest in the sport."
At the age of 24, Zhu has accomplished more than most athletes her age. She joined the Chinese junior national team in 2010 and won silver the following year at the FIVB Volleyball Girls' U18 World Championship. It did not take long for her to reach her peak in age-group tournaments as she helped China win the Asian U20 title in 2012 and the world title in 2013, also claiming the MVP awards at both tournaments.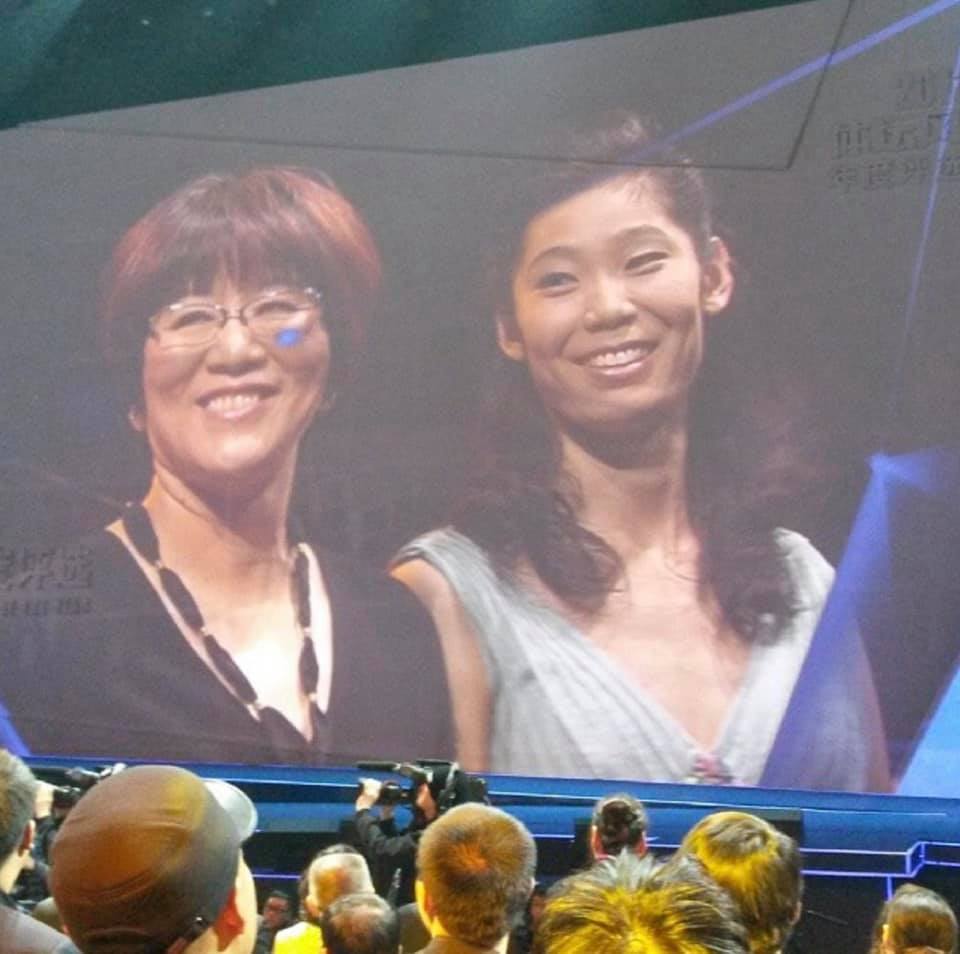 Legendary coach Lang Ping, who returned as coach of the Chinese national team in 2013, handpicked Zhu to play at the Montreux Volley Masters and at the FIVB Volleyball World Grand Prix where the team bagged the silver medal.
"Lang Ping is my idol," said Zhu who hopes to follow in the footsteps of her Olympic and world champion mentor, "I knew about her since I was young and she is a legend in China. She gave me the opportunity to further my career and she taught me to see things in a broader perspective. She helped me a lot – she has been my biggest influence in volleyball and in life. She made me who I am now and she is my greatest mentor."
As a senior player, the Chinese prodigy has won medals at all the main international tournaments, including the silver and bronze medals at the World Championships in 2014 and 2018, gold medals at the World Cup in 2015, Rio Olympic Games in 2016 and World Grand Champions Cup in 2017, and the bronze medal at the Volleyball Nations League in 2018.
As a club player, Zhu has won bronze medals at the Club World Championship with Guangdong Evergrande in 2013 and with VakifBank Istanbul in 2016. For two consecutive seasons after that, Zhu guided the Turkish club with back-to-back World Championship titles, as well as winning two consecutive MVP plums for herself.
"I really like playing in VakifBank Istanbul. I am very happy here because everyone is friendly. This is my first club playing overseas and I have great experience playing together with other professional players. I like the system very much.
"VakifBank Istanbul is a very strong team. I am surrounded with great people and I have learned a lot playing with many great players here in Turkey.
"Playing in the national team and at VakifBank Istanbul helped me acquire different knowledge in playing and both give you advantages. Giovanni (Guidetti) is very dedicated to volleyball. He is a great coach and he is fascinating."
Zhu has developed her maturity and wisdom by seizing every opportunity that came her way. Now, the young skipper has humbly accepted the challenge of carrying a big responsibility as captain of the team.
"I'm happy that my coach and my teammates have given me this recognition as captain," Zhu said. "But I believe that we are able to be where we are right now because everyone is constantly and consciously working hard. My role is to get the team to communicate constantly well on the court."
Zhu is looking forward to the Volleyball Nations League and she is hoping to have another great performance in the second season.
"Once the Turkish League and the Champions League are over, I will return to China to train with the national team. I know the VNL starts very early, but I hope that we can achieve good results. I will try my best to play well and make our fans proud."
Zhu is more committed to promoting team spirit rather than her dominance on the court.
"I love volleyball and team spirit is meaningful to me," Zhu said. "I always tell myself not to be tired and keep hoping that I can always play volleyball.
"I want to thank everyone who helped me become skilled and competent in the last 10 years. I think I have an advantage in height but I still have to work on my defence."
When her time comes to retire, Zhu would like to pass on her legacy and help in the development of the sport.
"Maybe in the future I want to conduct summer camps for kids. I want to teach the children to play volleyball. I believe that there will be many other ways for me to help develop the sport."
Related links of AVC:
AVC Website: www.asianvolleyball.net
AVC Facebook: www.Facebook.com/AsianVolleyballConfederation
AVC Twitter: https://twitter.com/avcvolley
AVC Instagram: https://www.instagram.com/avcvolley/?hl=en
AVC Youtube: Asian Volleyball Confederation
AVC WeChat: Asian Volleyball Confederation