Many key topics were discussed and approved at the online gathering
Bangkok, Thailand, August 24, 2021 – The 44th AVC Board of Administration Meeting via Zoom came to a fruitful close on Tuesday, with Board Members gathering online to hear reports, approve proposals and handle administrative matters related to the meeting including how to successfully manage the AVC's future activities in a responsible and coordinated fashion amidst COVID-19 pandemic.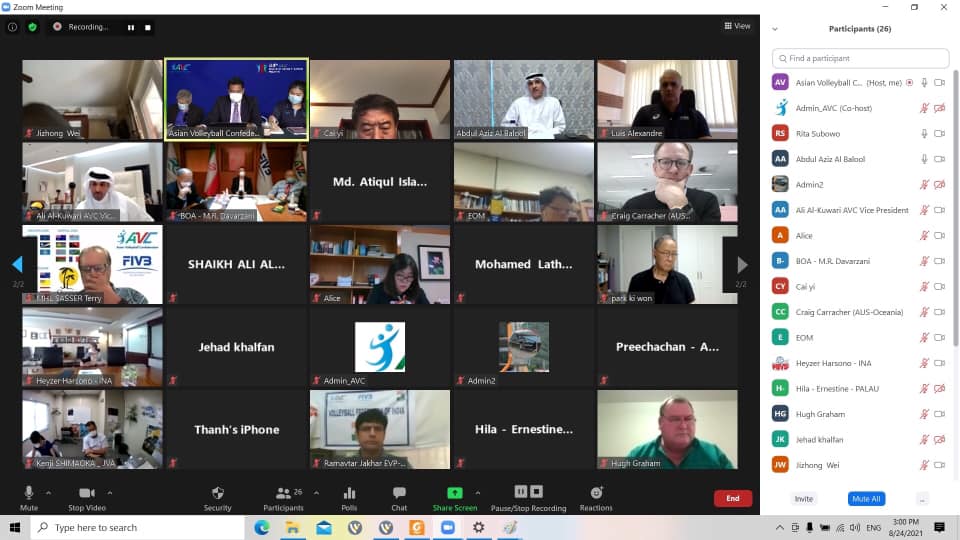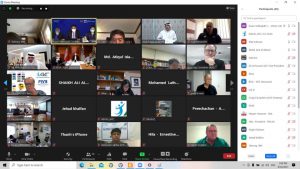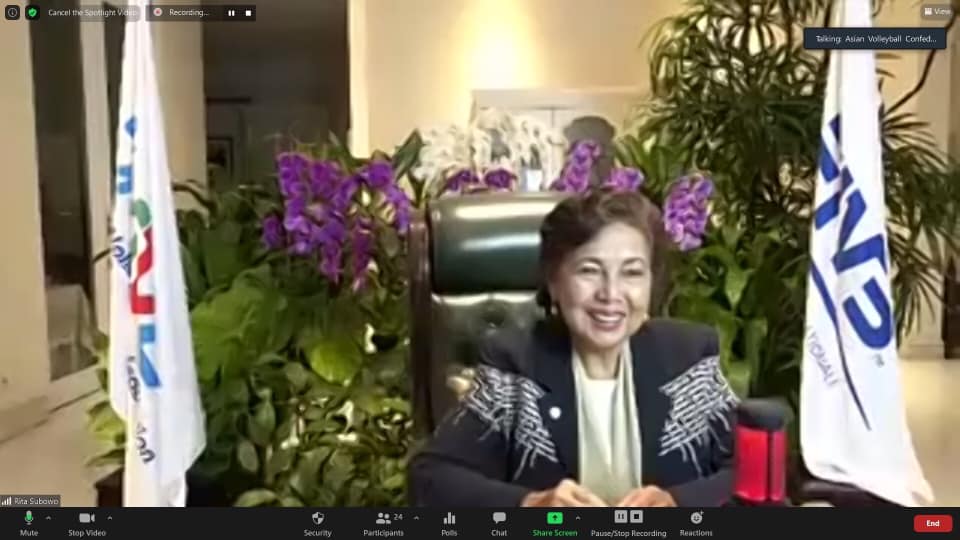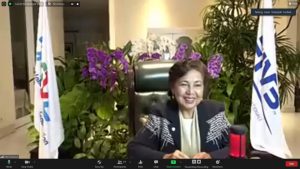 AVC President Mrs Rita Subowo chaired the virtual meeting, with FIVB and AVC Honorary Life President Mr Wei Jizhong, AVC Senior Vice President Mr Cai Yi from China, AVC Executive Vice President Mr Abdulaziz A. Albalool from Kuwait, AVC Secretary General Mr Kiattipong Radchatagriengkai from Thailand, AVC Executive Director Mr Shanrit Wongprasert, AVC General Manager Dr Rueangsak Siriphol, Zonal Executive Vice Presidents, AVC Technical Chairpersons and other Board Members in attendance.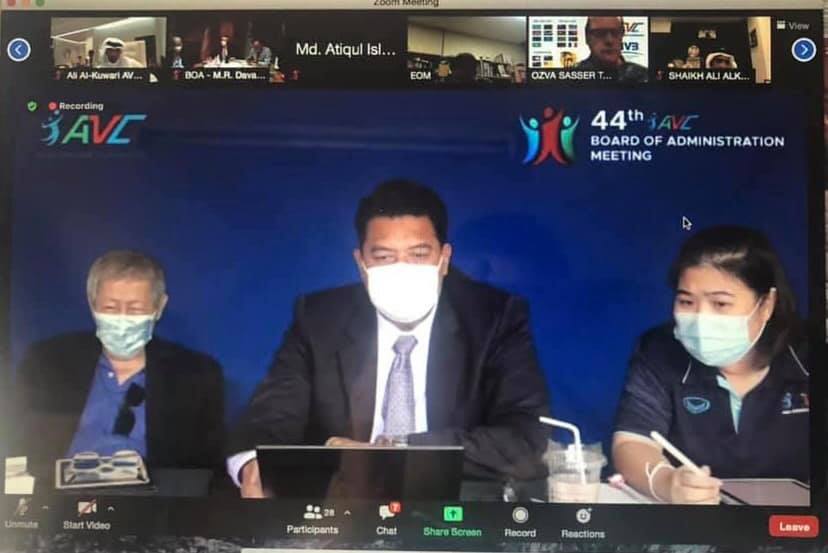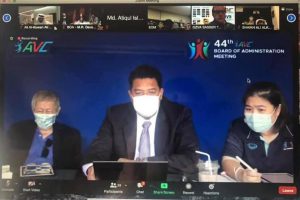 Prior to the meeting, Subowo delivered welcome and opening remarks to all participants. "It's my great pleasure to chair this 44th AVC BA Meeting, the second occasion we met together after the first meeting last November. Under the serious COVID-19 situation, a lot of AVC activities have been postponed and cancelled," she cited.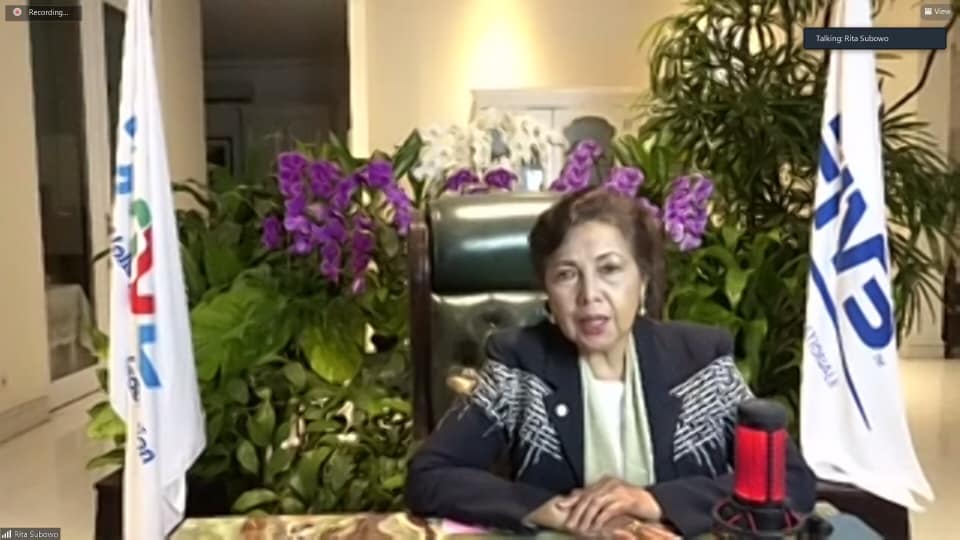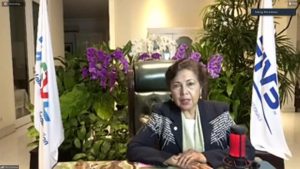 "However, the continent's governing body tried its utmost effort to run its activities as normal. Some beach volleyball events were successfully organised in Thailand this March and we have also planned to organise the Asian Senior Championships in Philippines and Japan in September apart from the Asian Club Championships in Thailand in October. Unfortunately, the Championship in Philippines has to be cancelled due to the critical health situation.
"With the great support of the respective governments and high capabilities of the host associations, I have to convey my appreciation to all concerned personals. Furthermore, I'm sure that all mentioned events will be organised smoothly and successfully to continue our unavoidable task. Please express your ideas or comments to make this meeting more fruitful because our decision will be worthy for the next activity in the near future and to show our solidarity in running AVC to overcome this violent situation.
She extended her sincere congratulations to FIVB for the wonderful organisation and the best success of volleyball and beach volleyball events in Tokyo 2020 Olympic Games, and to all the countries qualified for the Olympics.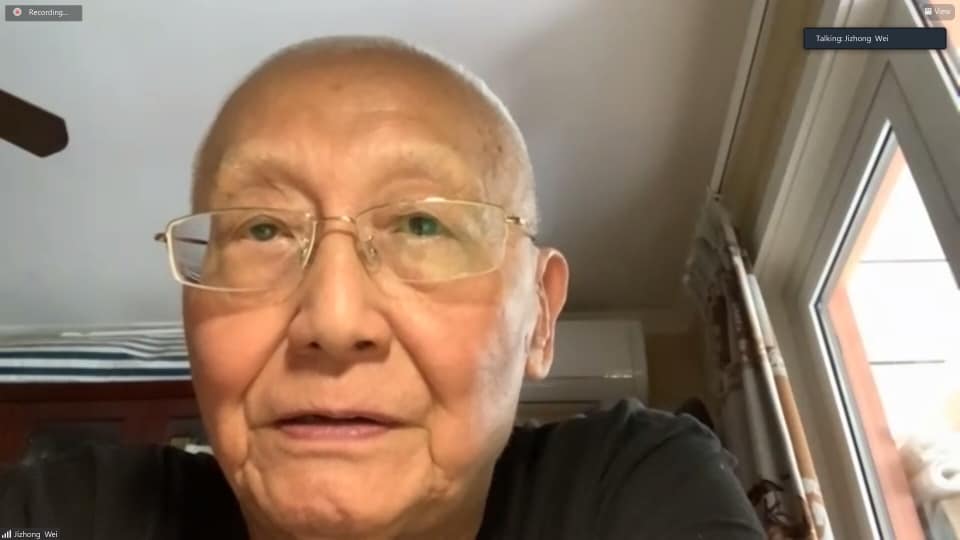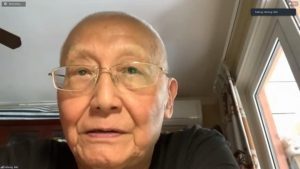 Mr Wei also gave a speech to all participants. "I would like to thank AVC Secretariat. They are working very hard in this special situation. I think that the pandemic situation cannot be ended finally at the end of this year. During this time, the unity of AVC, the unity of all Board Members is a must. Fortunately, we had held a successful FIVB World Congress and FIVB President Dr Ary Graca gave us an encouraged news that FIVB financial situation is very solid with the creation of Volleyball World, a new partner of FIVB. I'm sure in this difficult situation, for one part, we need to work hard to survive. From other side, I'm sure the FIVB President will continue to support all the Continental Confederations including AVC."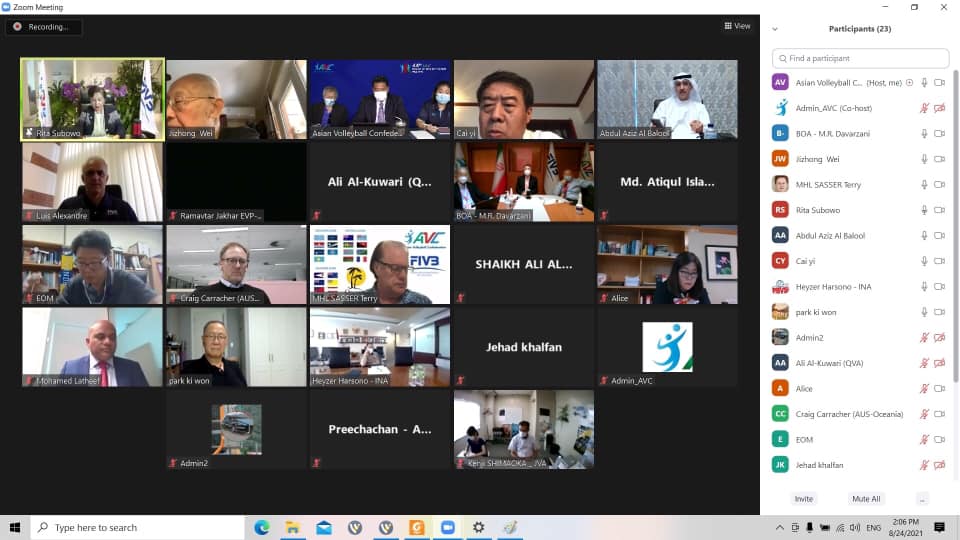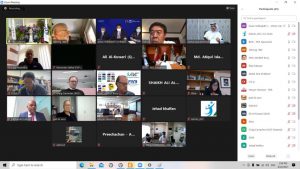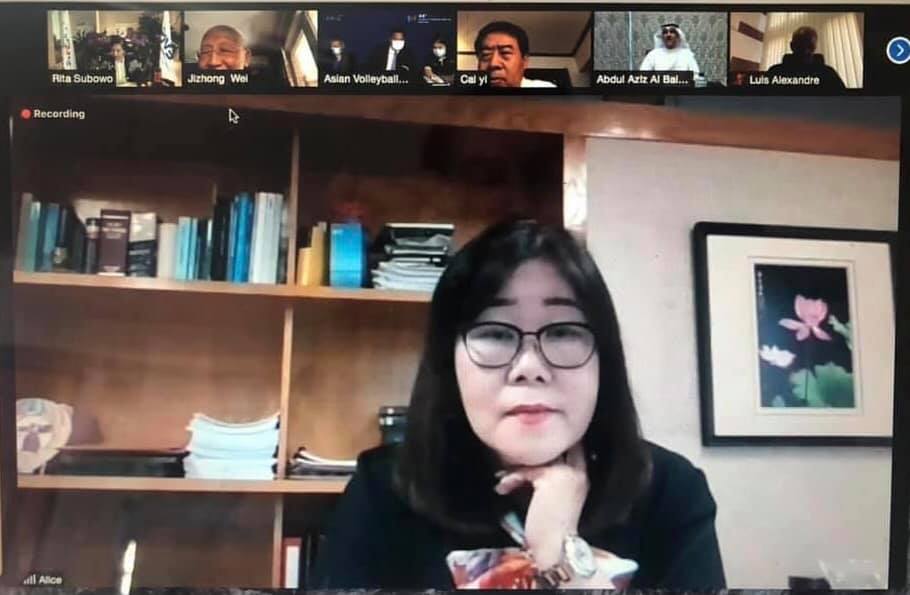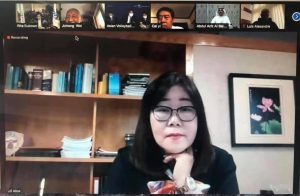 The meeting attendants later approved the agenda of the Minutes of the previous AVC BA Meeting, while General Activity of AVC including development projects, financial situation and competition events was actively reported by AVC President.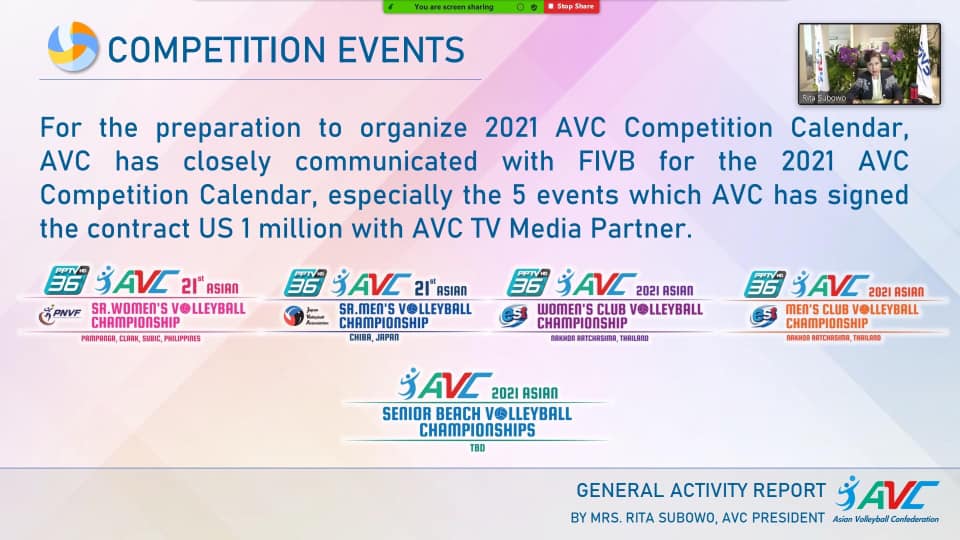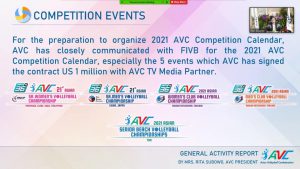 In addition, Zonal Executive Vice Presidents reported on their positive activities including competitions held, courses and projects conducted in the previous years as well as future plans and significant successes from hosting and participating in some crucial tournaments.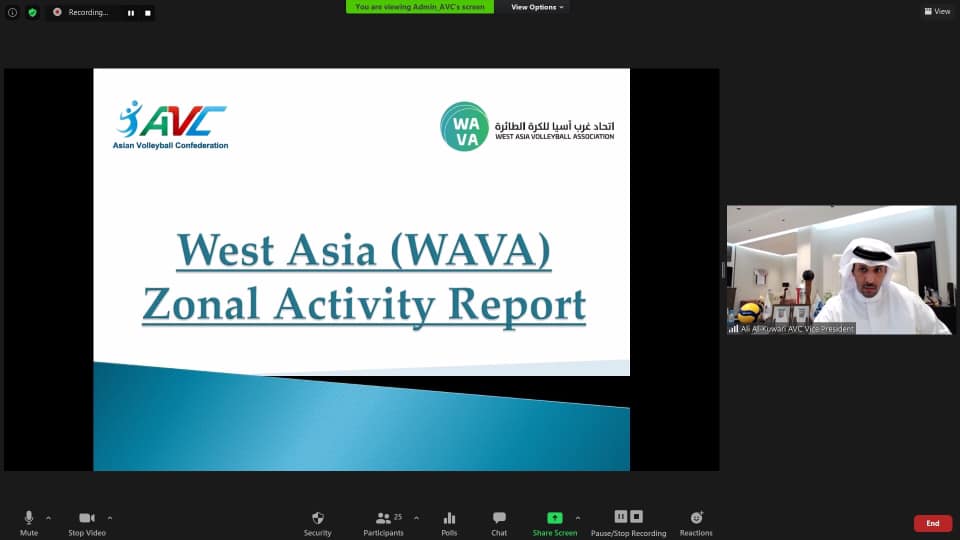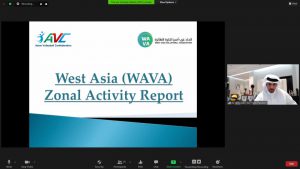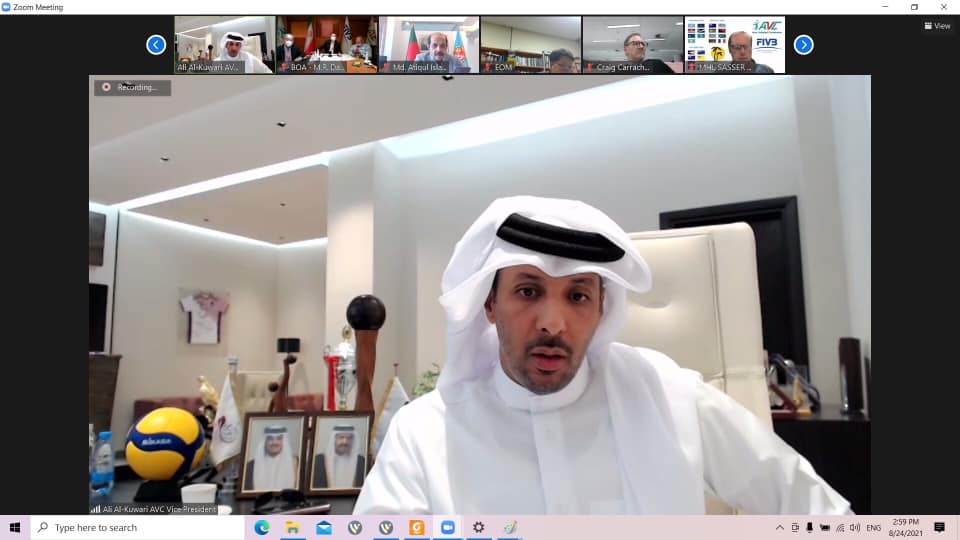 Hearing the activity reports from Western Asia and Oceania, Subowo congratulated Qatar and Australia on their resounding successes in the 2020 Olympic Games for winning respective bronze and silver medals in Tokyo and also people of Brisbane and Australia for being elected as hosts of the 2032 Olympic Games.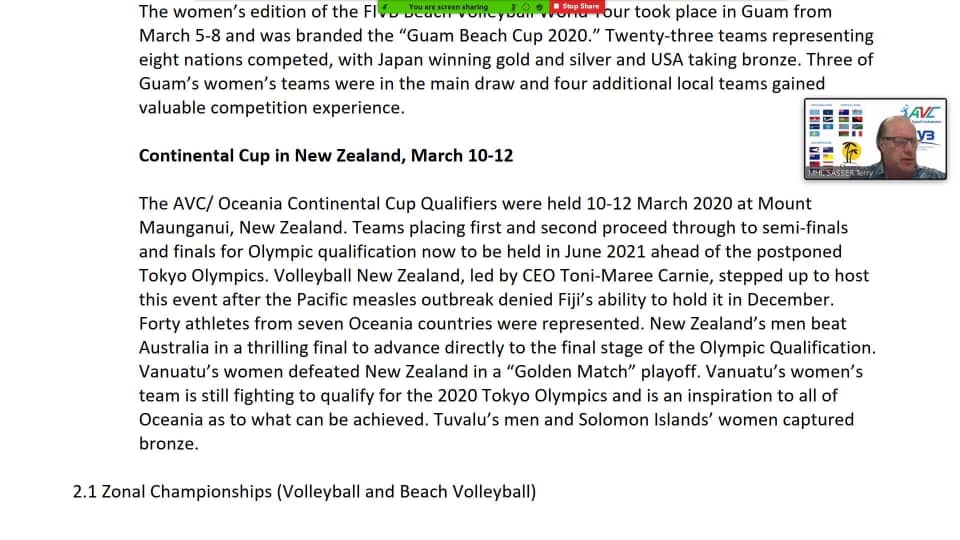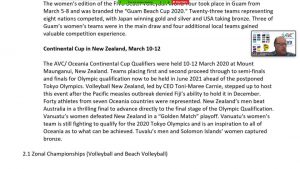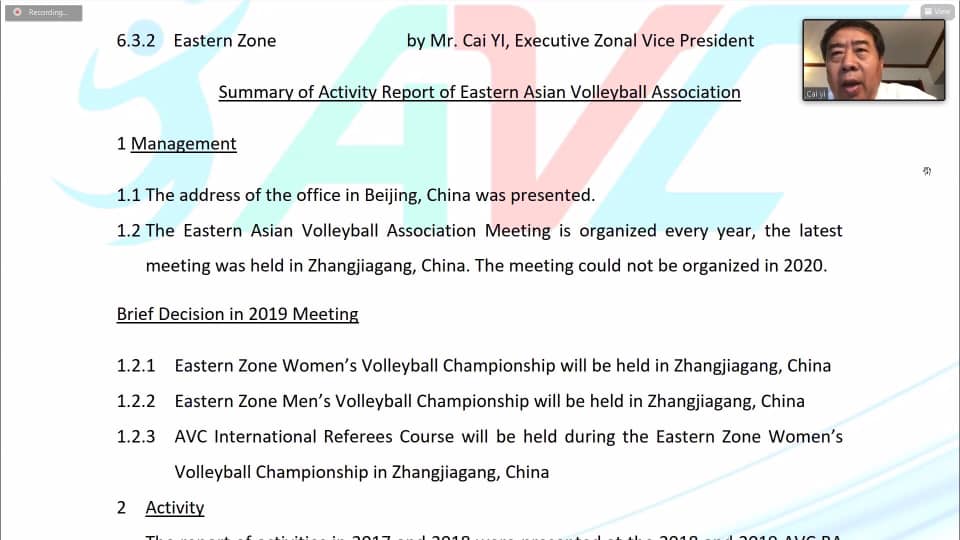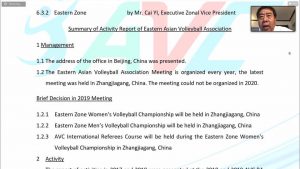 Proposals of increasing AVC Technical Committee Members had also been raised for further discussion and approvals. The AVC President had proposed AVC BA Meeting to consider the nomination of members of Technical Committees for final approval. Those candidates are as follows.
AVC Referees Committee: Mr Adel Hussein Al-Harbi from Kuwait and Dr Khalid Al-Zughaibi from Saudi Arabia
AVC Coaches Committee: Mr Bader Abdulrahmann Alkous from Kuwait
AVC Development and Marketing Committee: Mr Sabeeh Hantoosh Miabbas from Iraq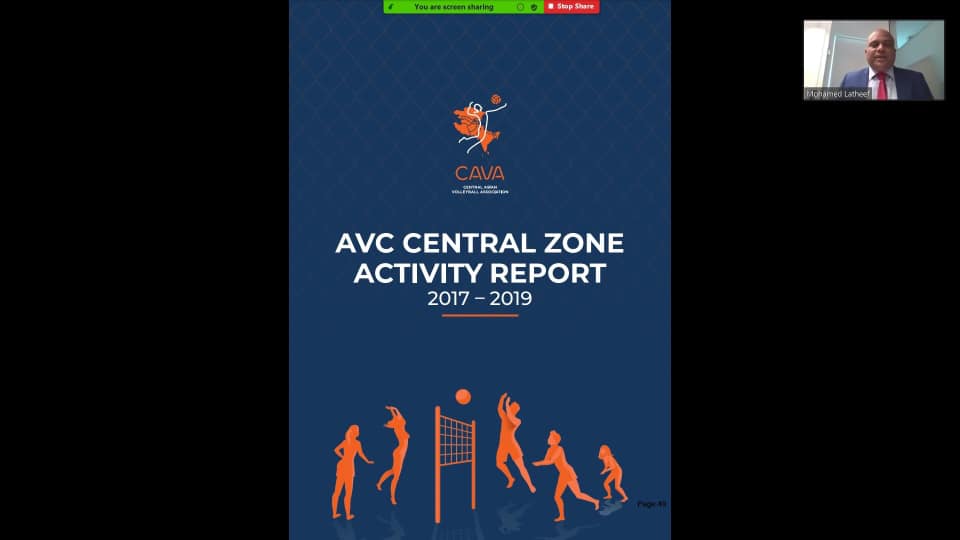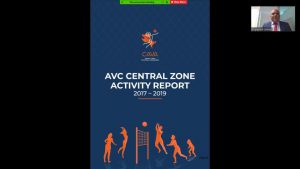 After that, Mr Finn Taylor from Volleyball World presented a partnership proposal of AVC and Volleyball World in order that the continent's sport body can explore the areas of common interest and possible cooperation among the two parties.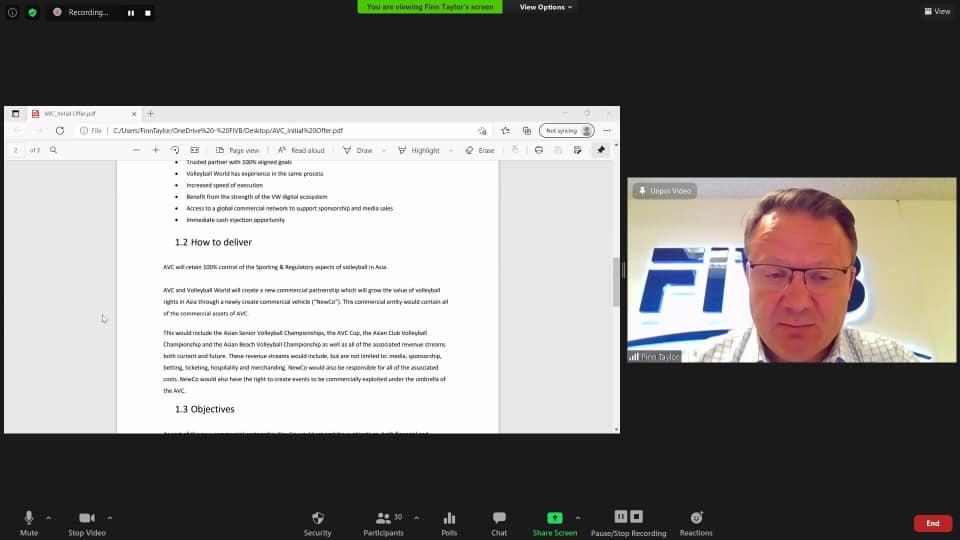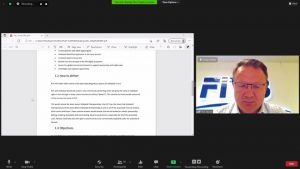 Taylor said the objective is to facilitate the potential between the two parties for the benefit of volleyball and its participants around the world. One of the its key objectives is to encourage the development and growth of the sport of volleyball in all of its forms worldwide to benefit from the strength of the Volleyball World digital ecosystem. He is convinced that with the partnership proposal, AVC and Volleyball World will create a new commercial partnership which will grow the value of volleyball rights in Asia.
Subowo said that a working group will be set up to work closely with Taylor in all aspects in order that further discussion and decision can be made. Subowo admitted that it is a delicate matter and shall be properly discussed and so, she asked Mr Craig Carracher, Mr Abdulaziz A. Albalool, Mr Kiattipong Radchatagriengkai and FIVB's Director for Asia and Oceania Mr Luis Alexandre Rodrigues to form a potential group and work on this partnership proposal.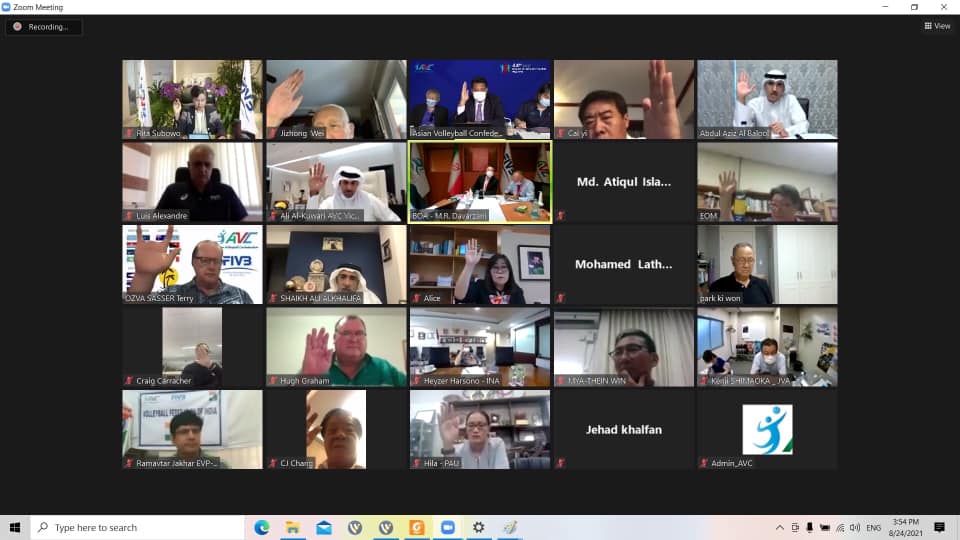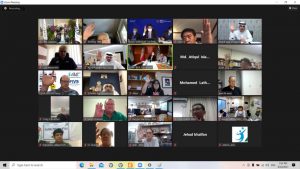 Also raised for consideration and discussion were reports and proposals presented by seven Chairpersons of AVC Technical Committees and Council, namely Sports Events Council, Referees Committee, Coaches Committee, Development and Marketing Committee, Finance Committee, Beach Volleyball Committee and Medical Committee.
In terms of the AVC Sports Events Council, its Chairperson Dr Eom Han-Joo from Korea admitted that the impact of the COVID-19 pandemic has immensely affected the organisation of AVC Championships this year, adding that it's hard time for AVC Headquarters and AVC affiliated federations to host and participate in those Championships during the epidemic.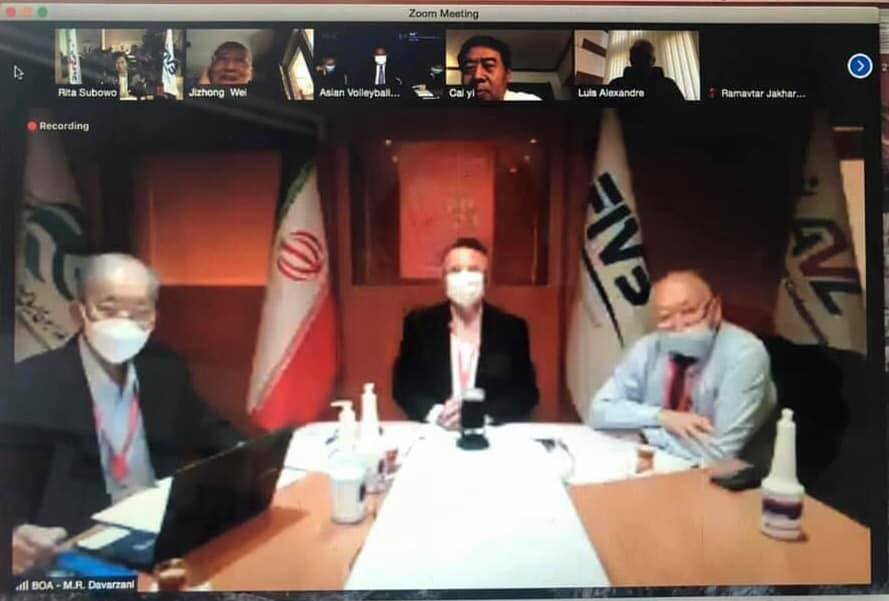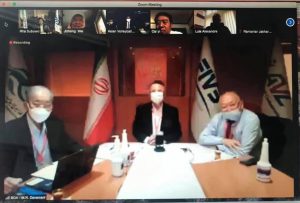 "Unfortunately, we have to cancel the Asian Senior Women's Championship due to initially take place in Philippines in August. AVC Headquarters and Philippines had been instructed to move the Championship to October, but that period will be affected by the FIVB calendar. So, it seems that this year's Asian Senior Women's Championship may not be held and we decided to put the afore-mentioned Championship in May 2022 instead. If the COVID-19 is still there next year, we have to consider the event case by case if we can move on or not," Dr Eom said.
Regarding this matter, AVC Executive Director Mr Shanrit, himself former AVC Sports Events Council Chairperson, explained the situation how Asian teams, according to the FIVB regulations, qualify for the next year's World Championship as it's likely that the Asian Senior Women's Championship cannot be held this year.
"The first qualification for the next year's World Championship is the Continental Championship. For men, AVC has no problem with qualification because Japan can organise the Asian Senior Men's Championship this year, but for women, AVC cannot organise the Championship. Therefore, according to FIVB regulations concerning the qualified teams for the World Championship, top two teams of the Continental Championship of all Confederations will qualify. For AVC, in case that the Asian Senior Women's Championship cannot be organised this year, FIVB Volleyball Department has proposed to use continental ranking to select the two qualified teams instead. The remaining qualified teams will then depend upon world ranking," Shanrit was quoted as saying.
"Because of this, according to FIVB proposals, China and Japan are the top two teams qualified for the World Championship. In general, at this moment, another three teams, Korea, Thailand and Kazakhstan stand a chance to qualify via world ranking. AVC has to send the letter to FIVB within tomorrow (Wednesday) indicating the two qualified teams and the proposal to organise the Asian Senior Women's Championship in May 2022 in order that Asian teams can earn more ranking points for seedings or qualification for FIVB events next year," he concluded.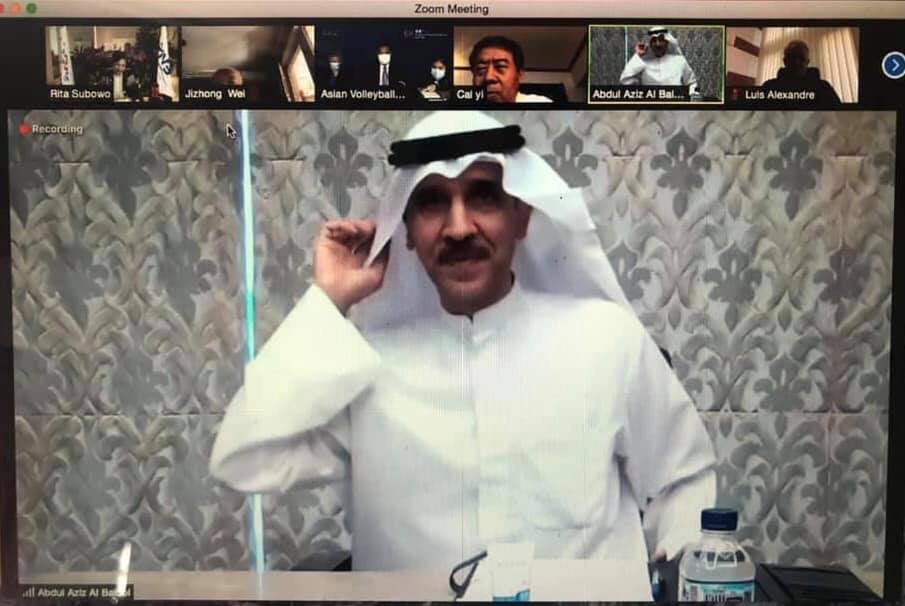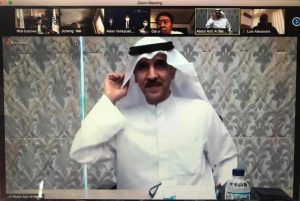 Lastly, AVC Executive Vice President Mr Albalool presented his proposal on the AVC Brand Positioning Marketing Plan which included sponsorship reach, social media platforms, blogs and newsletter and governmental support.
Related links of AVC
AVC Website: click www.asianvolleyball.net
AVC Facebook: click www.Facebook.com/AsianVolleyballConfederation
AVC Twitter: click: https://twitter.com/avcvolley
AVC Instagram: click: https://www.instagram.com/avcvolley/?hl=en
AVC Youtube: click: Asian Volleyball Confederation
AVC WeChat: Asian Volleyball Confederation