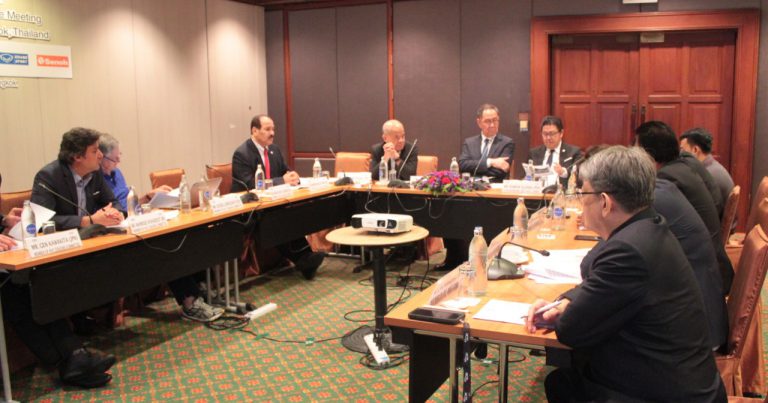 Bangkok, Thailand, February 6, 2020 – A joint meeting between the AVC Development and Marketing Committee and the AVC Coaches Committee was held at Arnoma Grand Bangkok Hotel on Wednesday to keep their members updated on relevant issues and topics including the FIVB Project Platform and the Euro-Asia Coaches Cooperation.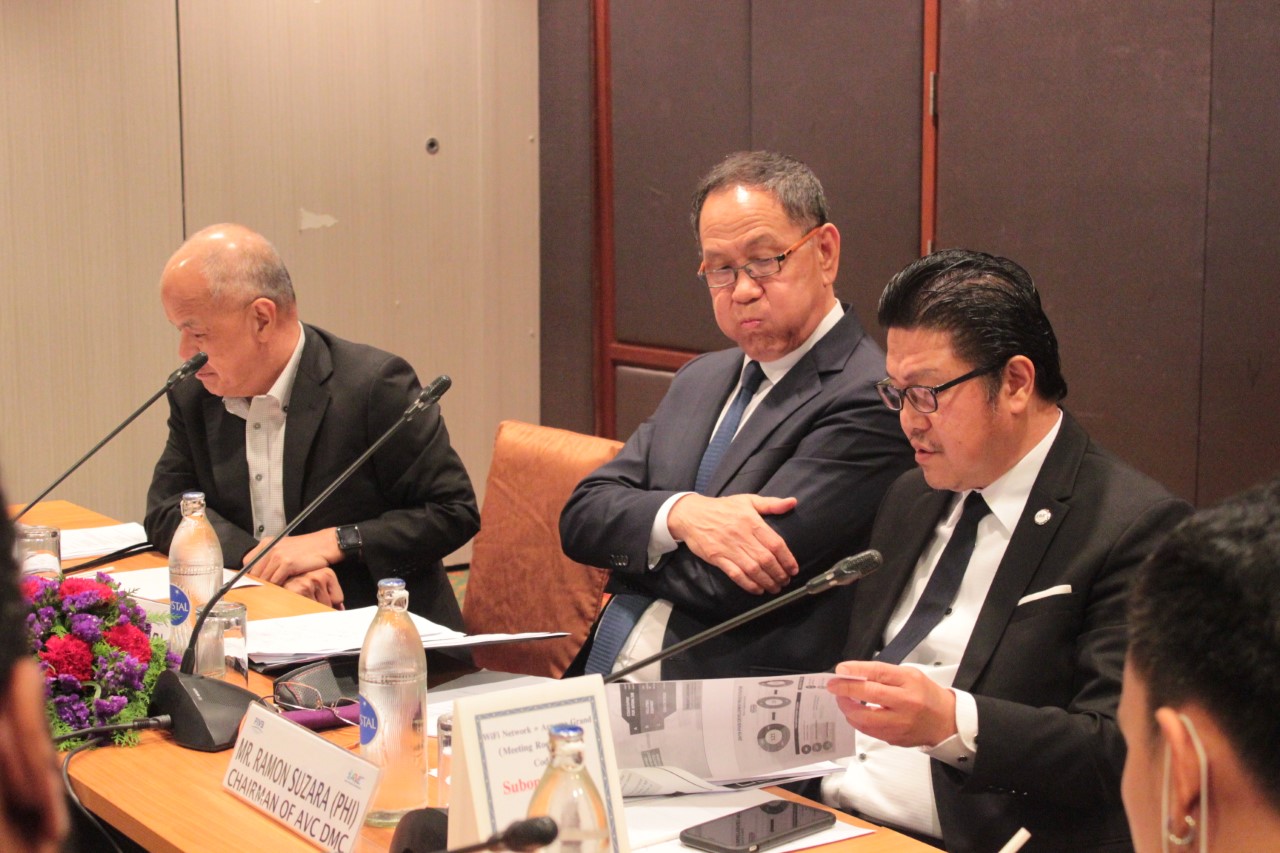 In the meeting, DMC Chairman Mr Ramon Suzara highly praised the FIVB Project Platform, citing that it is a very successful tool for FIVB to engage and communicate with National Federations and following the FIVB's supports through the Platform, many NFs showcased key achievements including fulfilling their ultimate Olympic dreams.
"We had the Development Commission Meeting with Dr Ary Graca two days ago. The main objective of the FIVB President is to support national teams and coaches in line with his development policy. The projects mainly focussed on development with national teams and coaches including coach-the-coaches and coach-the-national-team, will certainly get approval. So, I suggested that the projects submitted through the FIVB Project Platform focus more on coach and national teams. FIVB encourages NFs to apply for more projects to get their supports for coaches and national teams," Mr Ramon was quoted as saying.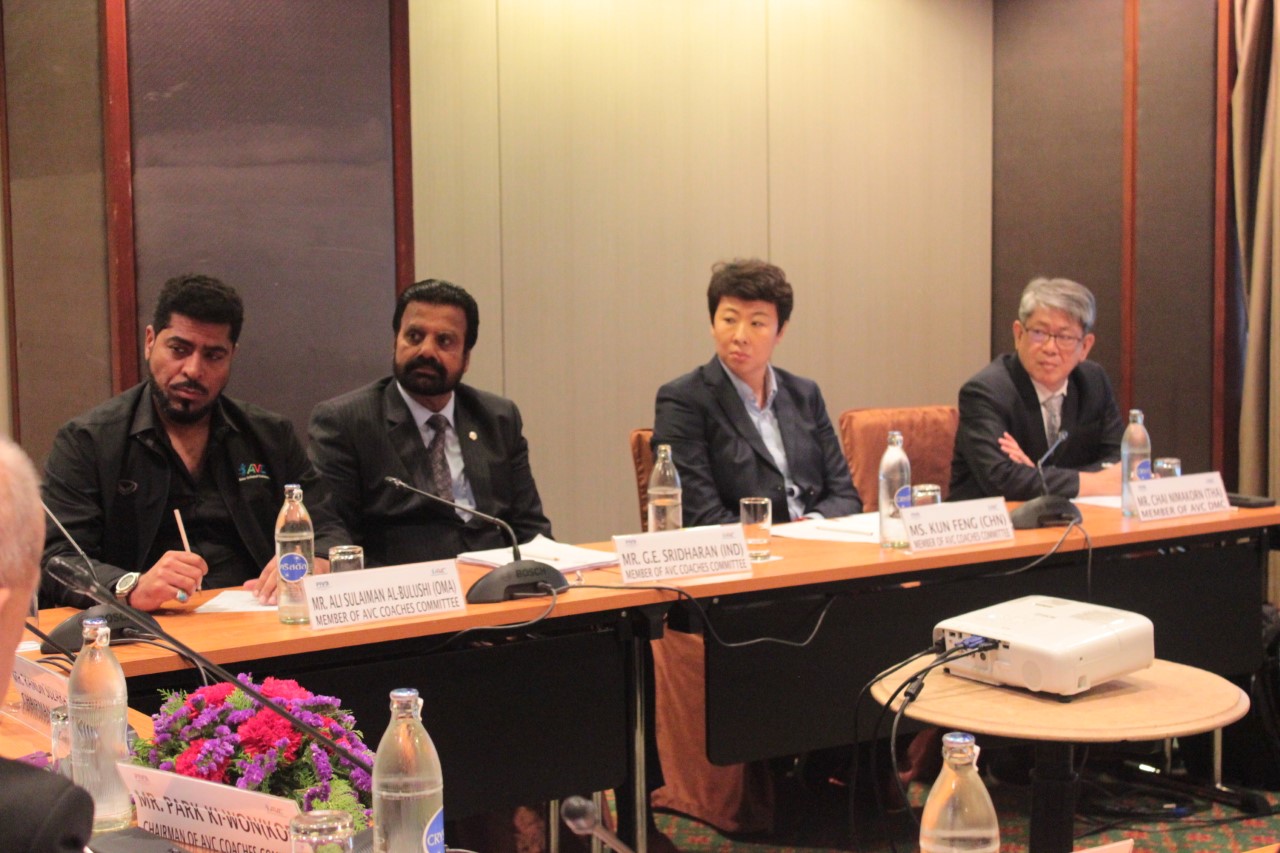 "FIVB had supported Argentina, Turkey and Kenya through the Olympic Solidarity Programe and their national teams all qualified for the Tokyo 2020 Olympic Games. In the future, we should request more FIVB's development supports for coach-the-national team projects," he added.
"Regarding the Euro-Asia Coaches Cooperation, this is the first time that AVC has worked closely with CEV in their development and coaches projects. I would like to ask Mr Park Kiwon (AVC CC Chairman) to screen and reduce coaches and sometimes, AVC evaluate those coaches to make sure they are qualified coaches to join the Cooperation Project. Also, I would like to inform you about the appointment of new FIVB Instructors. Recently, FIVB has appointed Louise Bawden from Australia and Mohammed Jalai Isa from Bahrain to be FIVB Instructors."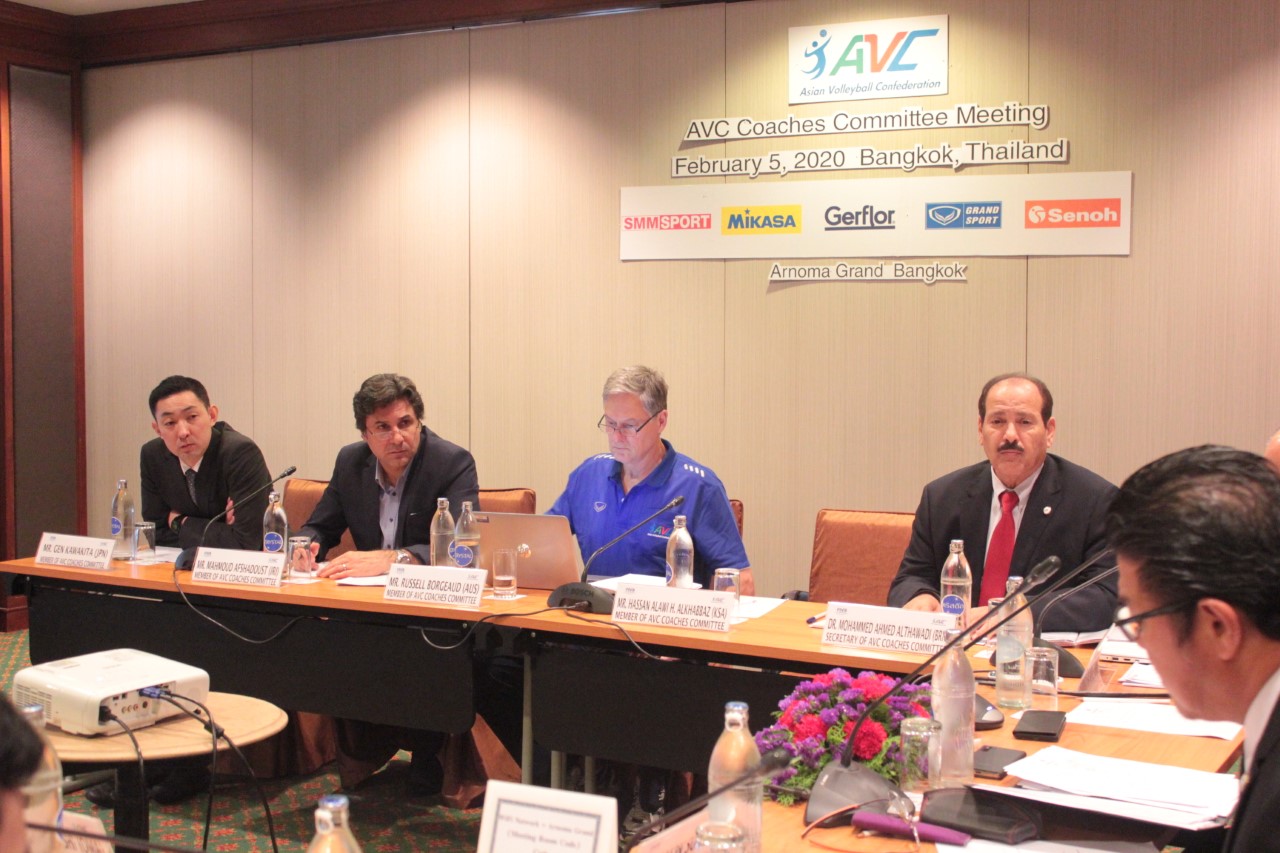 Informations about future coaches courses were also raised for further discussion during the meeting.
Meanwhile, five well-qualified coaches, all of them members in the AVC Coaches Committee, have been invited by CEV to attend a "Kick-Off Meeting" for the unprecedented project "EuroAsia Coaches Cooperation" at CEV Headquarters in Luxembourg between February 22 and 24, 2020.
Accompanied by AVC Development Coordinator Mr Phittaya Thongkrua, the potential quintet comprise Mohammed Ahmed Althawadi (Bahrain), Russell Bourgeaud (Australia), Feng Kun (China), G.E. Sridharan (India) and Mahmoud Afshardoust (Iran). They are due to meet CEV Development Manager Mr Vuk Karanovic and discuss with him on relevant matters of interest to both sides.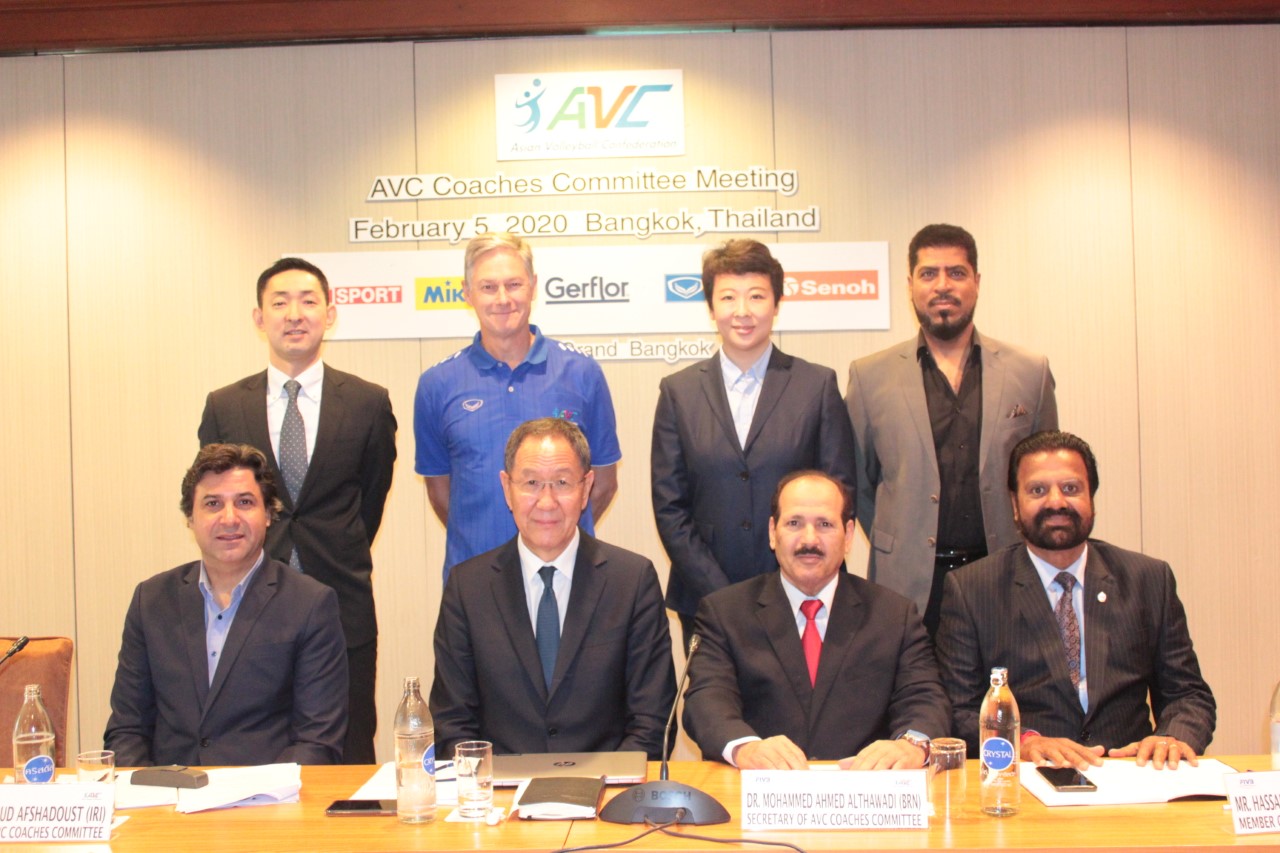 The project, funded through the EU Mobility and Exchange in Sport Fund and launched in line with the CEV's policy on extensive work to grow volleyball at all levels, involves the CEV and their Asian counterpart, Bangkok-based Asian Volleyball Confederation (AVC), as well as the National Federations of Hungary and Slovenia.
The project started in January 2020 and will end in December 2021. This action is further testament to the work done by the CEV, the European Coaches Commission (ECOC) and the CEV Technical and Development Department to grow volleyball through education, which will eventually result in better coaching and increased participation in the game.
The action plan of the historic project consists of Kick-Off Meeting in Luxembourg in February 2020, Brain-storming Meeting in Thailand in October 2020, Cluster Meeting in Hungary in January 2021, Cluster Meeting in Thailand in April/May 2021 and Coaches Convention in Slovenia in June/July 2021.
Through the development cooperation established by the CEV and AVC, and more specifically by their respective Coaches Commissions and Development Departments, the purpose is to enhance the work of volleyball coaches, sharing best practices, delivering educational material and establishing a network that will strengthen the communication and cooperation between volleyball coaches from Europe and Asia aside from providing a cultural exchange experience between them.
It is the first time two Continental Confederations join forces for the delivery of such an ambitious project that will ultimately grow the knowledge of volleyball coaches, improve their employability, foster a healthy life style, enhance cross-continental cooperation in volleyball coaching and boost its development at the grassroots level.
Related links of AVC
AVC Website: click www.asianvolleyball.net
AVC Facebook: click www.Facebook.com/AsianVolleyballConfederation
AVC Twitter: click: https://twitter.com/avcvolley
AVC Instagram: click: https://www.instagram.com/avcvolley/?hl=en
AVC Youtube: click: Asian Volleyball Confederation
AVC WeChat: Asian Volleyball Confederation