Wuhan, China, October 20, 2019 – Defending champions Brazil, Germany, DPR Korea and hosts China made it to top four following their overwhelming wins over USA, France, Netherlands and Canada respectively on their third matches of the 7th CISM Military World Games Women's Volleyball Tournament here at the Wuhan Sports Center Gymnasium on Sunday.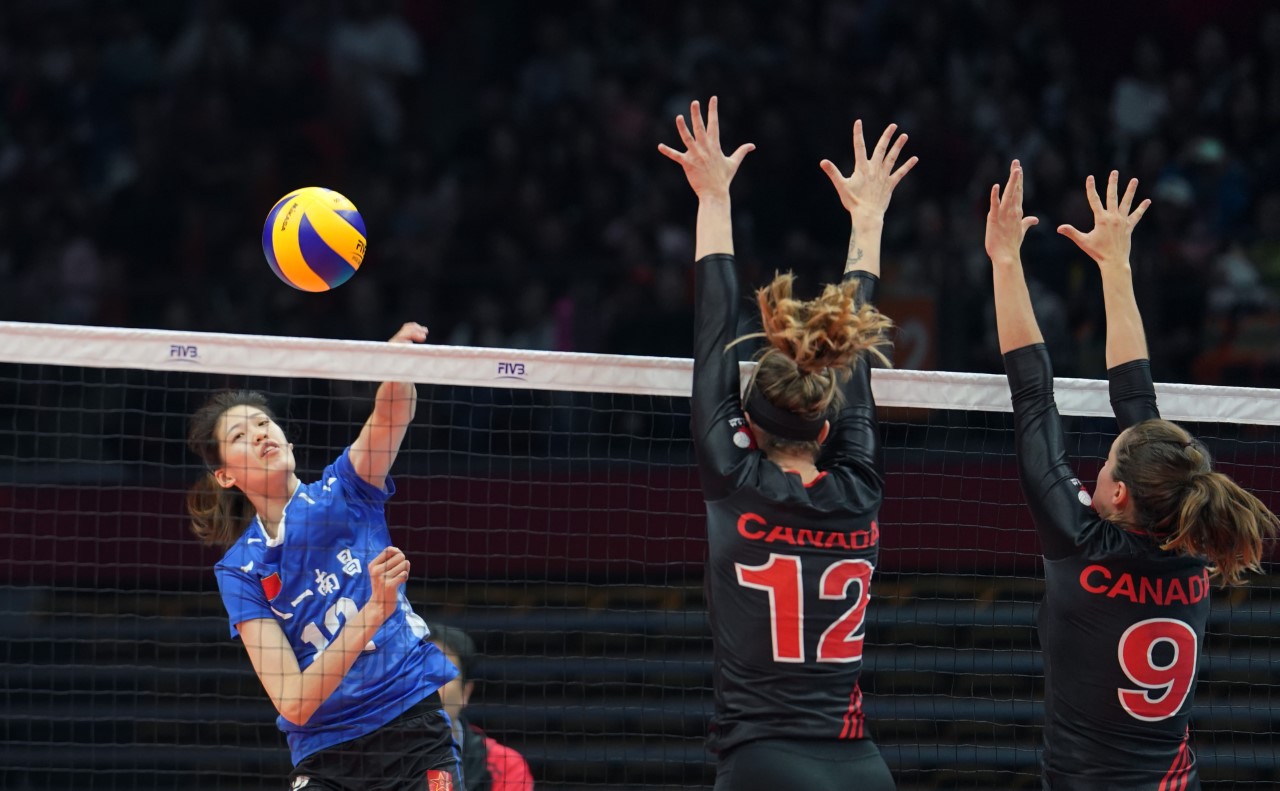 BRA b USA 3-0 (25-6, 25-14, 25-10)
In the first match, Brazil showed their class with a comfortable 3-0 (25-6, 25-14, 25-10) victory over USA, which had still encountered their losing streaks in the pool round-robin preliminaries.
There were very few glitches in the Brazilian volleyball machine, which mercilessly crushed the opponents in the first set. Putting on another spectacular spikes show by Ellen Braga and Sonaly Cidrao, Brazil ran off with five points lead 11-6 and clinched the second set 25-14. In the third set, Brazil still dominated the whole situation as Sonaly Cidrao and Valquirai Dullius tallied two fabulous hits on top of their great spiking efforts to help Brazil to a commanding 23-9 lead. Mariana Cassemiro put a fantastic end to this match with a cannon from the serving line for the final point of the Brazilians.
Ellen Braga chipped in with 14 points for Brazil including 12 attacks from 22 attempts. Mariana Cassemiro led the team with 5 aces. Clement A. scored 7 points for the USA.
GER b FRA 3-0 (25-17, 25-19, 25-22)
Germany took the initiative at the very first beginning of the first set, as they led from 8-6 to 16-10 with several excellent aces combined with convincible attacks. France saved a crucial rally and chased to 17-23. but Julie Gomez spiked the ball out of bounce, allowing the Germans to end the first set 25-17.
The second set was obviously dominated by Germany. France regrouped and saved three set points, but their all-out efforts were short-lived when Germany went on their good show to clinch the set 25-19.
France were still on their determined attempt to narrow the gap in the third set. Malia Tameha helped France capture a tightly-battled rally and keep her side one-point adrift 22-23. However, Charlotte Braconnier spiked out of bounds and handed Germany the third set 22-25.
DPR Korea b NED 3-0 (25-4, 25-13, 25-13)
DPR Korea proved too strong for their rivals. The Netherlands managed to improve their tactics set by set, which was still not enough for a miraculous comeback.
DPR Korea showed no mercy to their opponents as they completed an astonishing 16-0 edge and clinched the first set 25-4.
Winning the first set, DPR Korea kept the pace to lead commandingly 22-9 before the Netherlands hit back with an ace and several powerful attacks, chasing to 12-22. However, the Koreans stormed on their superiority once again to finish the second set 25-13.
The Netherlands still tried to shrug off their dismal form and came up with more aggression. Both sides traded points before DPR Korea gradually held their rivals off from 8-7 to 24-13 with relentlessly aggression. RI Ra Hyang closed the set 25-13 and match 3-0 in 58 minutes.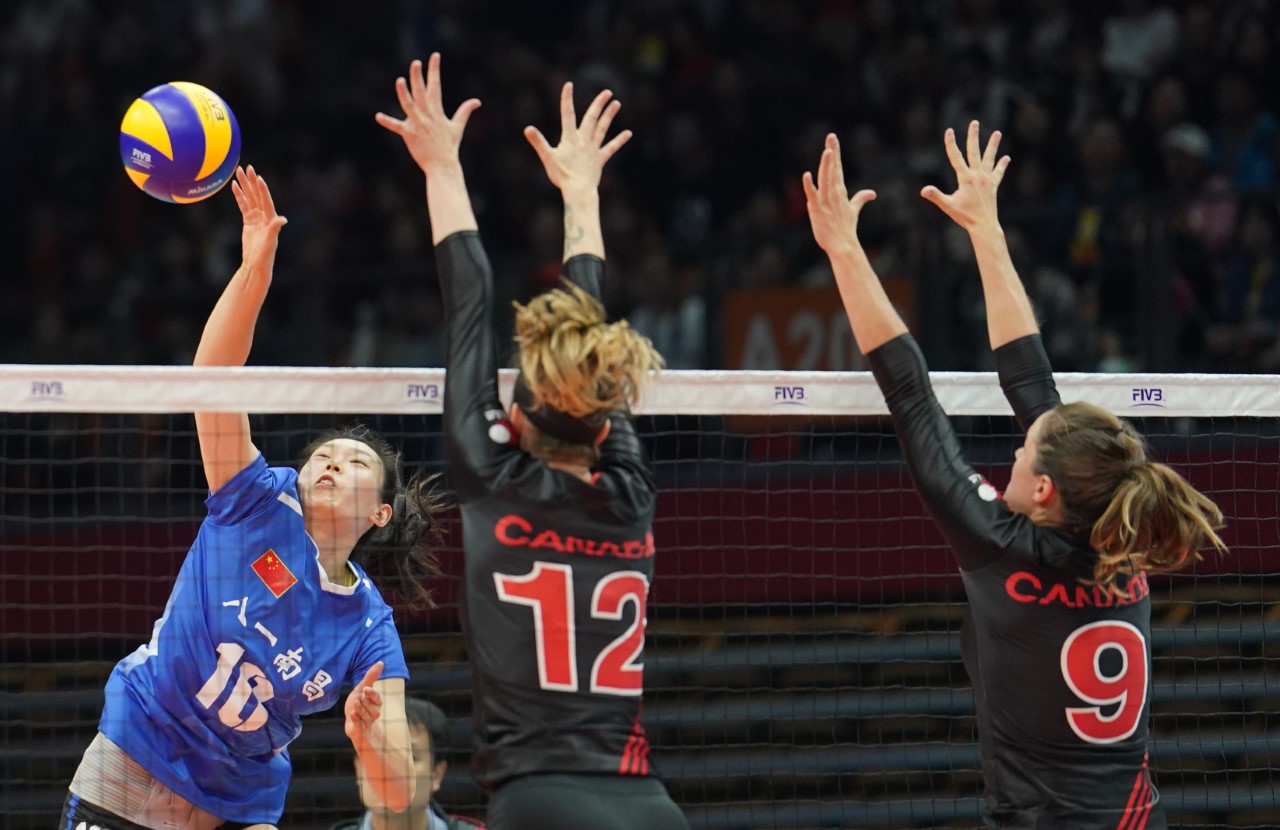 CHN b CAN 3-0 (25-11, 25-5, 25-19)
The hosts brandished their superiority over Canada 3-0 (25-11, 25-5, 25-19) witnessed by the full-house of cheering fans. Gao Yi snatched a match-high 12 points from 7 attacks, 4 blocks and 1 ace. Li Yingying and Yang Junjing tallied 9 points apiece.
China dominated the first set as they brought it all the way from 8-0 to 22-6 with lighting-fast kills. Their tempo was impeded when Canada struggled to fight hard to save four points in a row. Gao Yi finished the first set in a breathtaking rally with a decisive spike.
Duan fang carried out a series of sharp attacks, which stretched the edge to 8-2 in the second set. Afterwards, China combined well in unleashing fierce attacks and cruised to 25-5 win.
The third set was a roller coaster situation as Canada regrouped and took the initiative 5-3. Yang Junjing slashed a thunderous spike and fought back to 6-5. Both sides started to trade points until 14-14. Canada gave out impressive offence before China pulled together with another round of thunderous spikes and gradually regained the edge by 18-15 and 21-16.
Canada benefited from their opponents' errors, earning three more points 22-19. However, Duan Fang and Yang Junjing finished things off 25-19 with a consolidate double block.
In the semi-finals on Monday, DPR Korea will challenge title-holders Brazil at 3:30pm, while hosts China take on Germany at 7pm. Canada will face the Netherlands and France will compete with USA in the 5th/8th playoffs. The final showdown will be held on Tuesday, October 22 to decide the gold medal in the women's event.
Wuhan, the capital of Hunan Province and the largest city of China central area, was granted the right in May 2015 to host the 7th CISM Military World Games 2019. This is for the first time that China hosted the CISM Military World Games. The Games were open on October 18 and will be closed on October 27.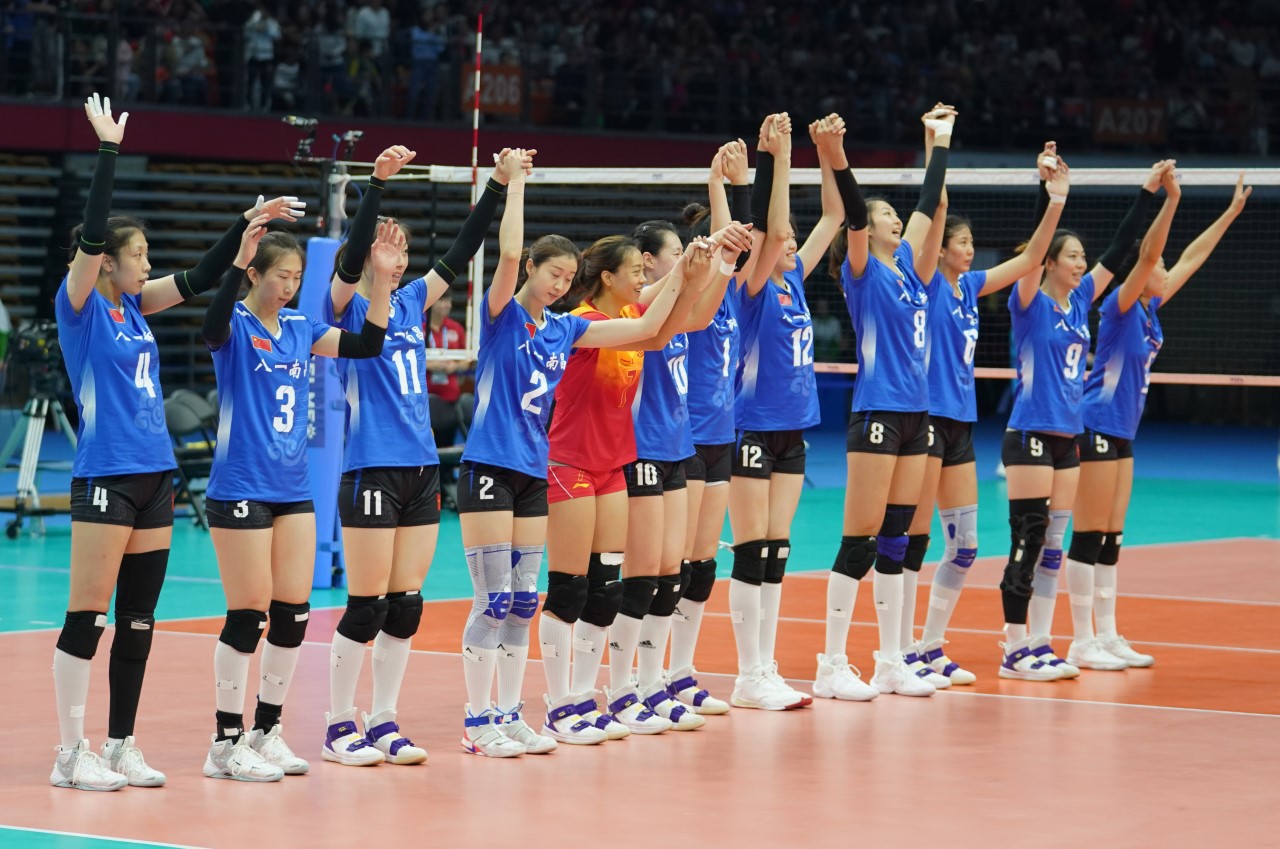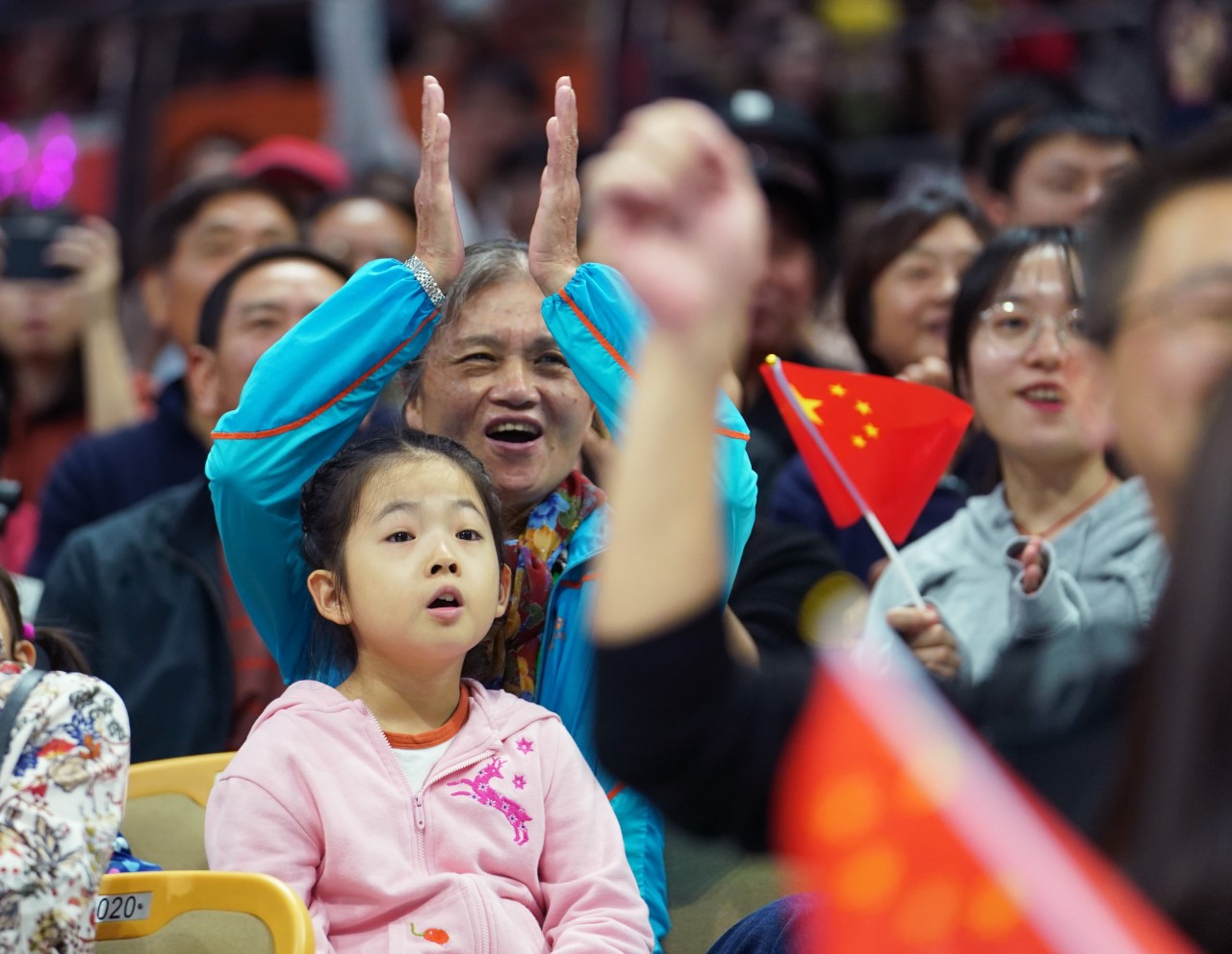 MATCH SCHEDULE AND RESULTS
OCTOBER 16
At Jianghan University Gymnasium
10:00 BRA vs CAN 3-0 (25-12, 25-10, 25-12)
13:30 NED vs FRA 2-3 (19-25, 25-16, 25-17, 21-25, 11-15)
15:30 GER vs PRK 0-3 ( 8-25, 9-25, 13-25)
19:30 CHN vs USA 3-0 (25-10, 25-9, 25-16)
OCTOBER 17
At Jianghan University Gymnasium
10:00 PRK vs FRA 3-0 (25-9, 25-10, 25-14)
13:30 CAN vs USA 3-2 (25-23, 20-25, 25-18, 19-25, 21-19)
15:30 NED vs GER 0-3 (18-25, 13-25, 25-27)
19:30 CHN vs BRA 3-0 (25-17, 25-16, 25-21)
OCTOBER 20
At Wuhan Sports Center Gymnasium
10:00 BRA vs USA 3-0 (25-6, 25-14, 25-10)
13:30 GER vs FRA 3-0(25-17, 25-19, 25-22)
15:30 PRK vs NED 3-0 (25-4, 25-13, 25-13)
19:30 CAN vs CHN 3-0 (25-11, 25-5, 25-19)
OCTOBER 21
At Wuhan Sports Center Gymnasium
10:00 CAN vs NED
13:30 FRA vs USA
15:30 PRK vs BRA
19:30 CHN vs GER
OCTOBER 22
At Wuhan Sports Center Gymnasium
10:00 Final for 7th/8th
13:30 Final for 5th/6th
15:30 Final for 3rd/4th
19:30 Final for 1st/2nd
Related links of AVC
AVC Website: click www.asianvolleyball.net
AVC Facebook: click www.Facebook.com/AsianVolleyballConfederation
AVC Twitter: click: https://twitter.com/avcvolley
AVC Instagram: click: https://www.instagram.com/avcvolley/?hl=en
AVC Youtube: click: Asian Volleyball Confederation
AVC WeChat: Asian Volleyball Confederation