The captain contributes 19 points towards a 3-0 victory over Poland
Sarina Kofa spikes over Magdalena Jurczyk's block
Captain Sarina Koga steered Japan to their fifth victory in the women's Volleyball Nations League 2022. The 1.80m-tall outside hitter had another great day as her team opened their Quezon City week with a 3-0 (25-21, 25-21, 25-21) shutout of Poland to remain the only undefeated squad in the competition.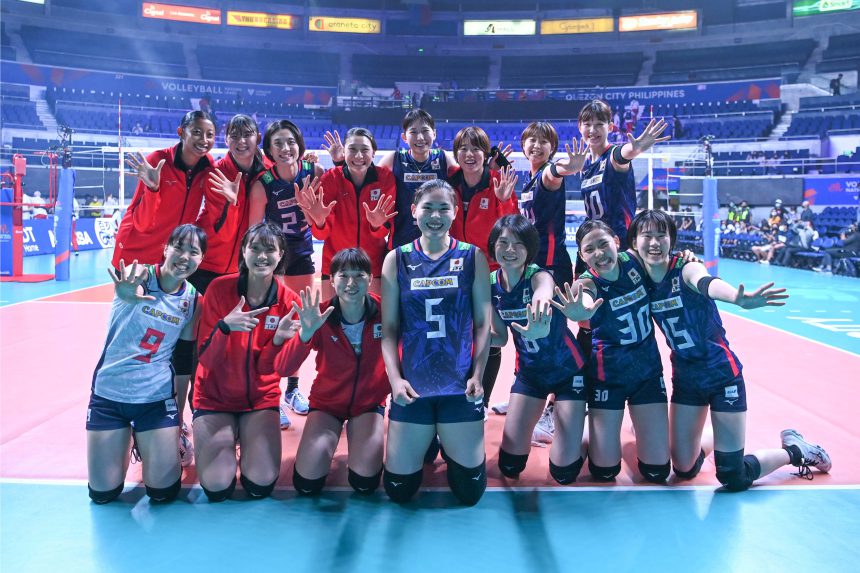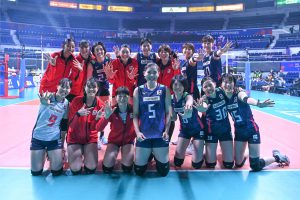 Koga delivered the match high of 19 points, including the game winner, which she put away with a one-person monster block.
However, the first set was all about her teammate Arisa Inoue. Spiking away (nine points during the set), she helped keep Japan in control throughout. Poland's star setter and captain Joanna Wolosz tried to keep her team afloat and personally stuff-blocked a couple of overpass hits for 8-4 and 11-5, but that only helped in narrowing the gap as their opponents continued to dominate. Middle blocker Mami Yokota hammered one through the middle for a 24-20 set point. Then her cross-court teammate Haruyo Shimamura nailed another one to close the set at 25-21.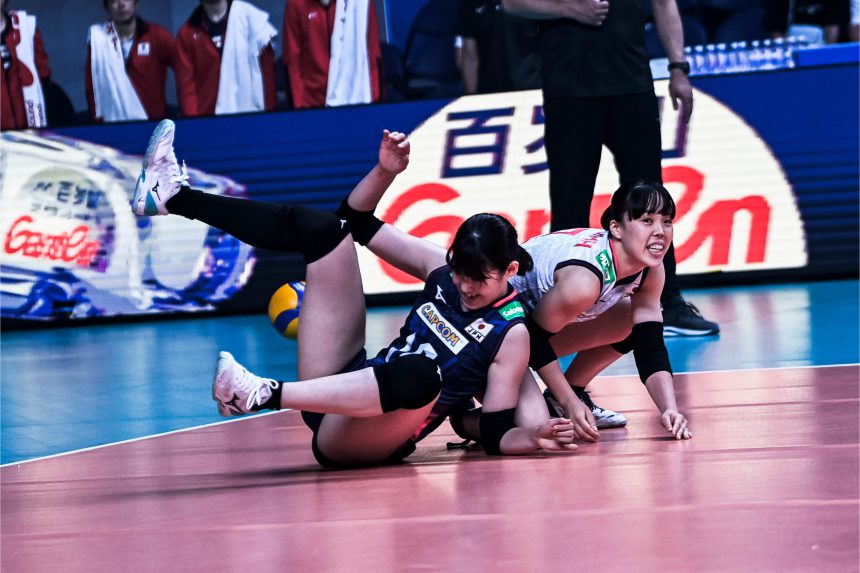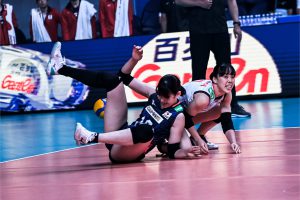 A tight battle in the second set led to a 15-15 level. A very long rally, filled with plenty of solid blocking and spectacular digging, was finally finished off by Poland's Zuzanna Gorecka with a kill for 16-15. A similar rally followed to give Poland a two-point lead, but it was now time for Koga to shine. The Japan star made a fantastic run of four points in a row – a cross-court spike, an ace and two back-row pipes – to give her team a 19-17 lead. The captain scored eight times in the set, including another cross-court kill for the set point, which Kotona Hayashi immediately converted to a 25-21 set win with an off-the-block hit.
Poland stayed competitive through 5-5 in the third set. Koga continued to spike away, frequently putting the ball away from the back row. One of those pipe shots led to a 24-21 match point, which Koga personally took advantage of to deliver the 25-21 winner with a fabulous one-person monster block.
She registered a 52% success rate in offence to produce 16 spiking points. Her tally also included an ace and two stuff blocks. Koga's tournament total of 112 points so far puts her in second place on the best scorers' chart. Inoue added another 17 points for the victory, while none of the Polish players reached the double digits in scoring.
"We focused on speed-serving and tried to make them play out of system," Sarina Koga said after the match. "We'll keep doing that for the rest of the week and we'll try to keep winning."
Japan's next matches in the Philippines include encounters with Bulgaria on Thursday, with Thailand on Friday and with China on Sunday. Poland, who are currently eighth in the standings on a 3-2 win-loss record, will meet Thailand on Thursday, USA on Friday and Belgium on Saturday.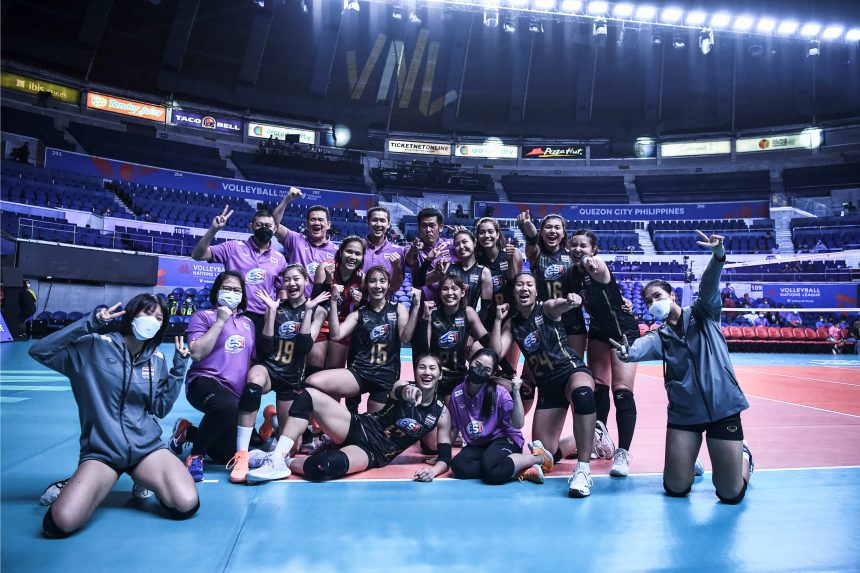 Earlier on Monday in Quezon City, Thailand delivered a 3-0 (25-19, 25-22, 26-24) shutout of Canada to improve to 4-1 and take over the second place in the current standings. Their opposite Pimpichaya Kokram produced the match high of 21 points to take over the first place in the best scorers' chart on a total of 118. Thailand's outside hitter Chatchu-On Moksri comes third on both counts with 17 points in the match and 101 in the tournament so far. Outside Kiera Van Ryk was Canada's most prolific player on 20 points.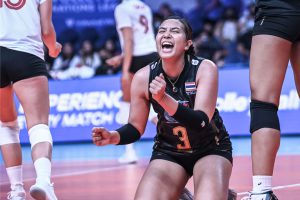 Related links of AVC
AVC Website: click www.asianvolleyball.net
AVC Facebook: click www.Facebook.com/AsianVolleyballConfederation
AVC Twitter: click: www.twitter.com/AsianVolleyball
AVC Instagram: click: https://www.instagram.com/avcvolley/?hl=en
AVC Youtube: click: Asian Volleyball Confederation
AVC WeChat: Asian Volleyball Confederation