Aguascalientes, Mexico, July 17, 2019 – Japan beat Turkey in a five-set comeback thriller 3-2 (22-25, 20-25, 25-15, 25-19, 18-16) to remain undefeated in the second round of the FIVB Women's U20 World Championship in Aguascalientes, Mexico.
The final four will be decided when the second round resumes on Thursday, as Japan leads pool F with a 2-0 record after their remarkable recovery over Turkey who now stand with a 1-1 record, the same as Poland who beat United States (0-2). In pool E, Italy continue undefeated (2-0) while Brazil and Russia both have a 1-1 record; and China dropped to 0-2.
United States and China will play for fifth to eighth place in the rankings regardless of tomorrow's results.
Pool E
Brazil dismantled Russia's game system winning their first match in pool E 3-0 (25-22, 25-23, 25-14). Brazil and Russia have the same winning record (1-1) in pool E, and will play against China and Italy respectively.
Brazil managed to cancel Russia's leading hitters with mental and tactical involvement throughout the match. The South American champions held a huge 14-6 margin in blocks and 41-36 in attacks. Brazilian Ana Cristina Menezes scored a match-high of 18 points including 15 kills from 25 attacks, followed by Tainara Lemes  with 14 points including 10 kills and 3 aces, and finally Kisy Nascimento contributed with 11 points including 10 kills on 23 attacks. With 11 points, Valeriya Shevchuk was Russia's top scorer on 7 kills, one block and three aces.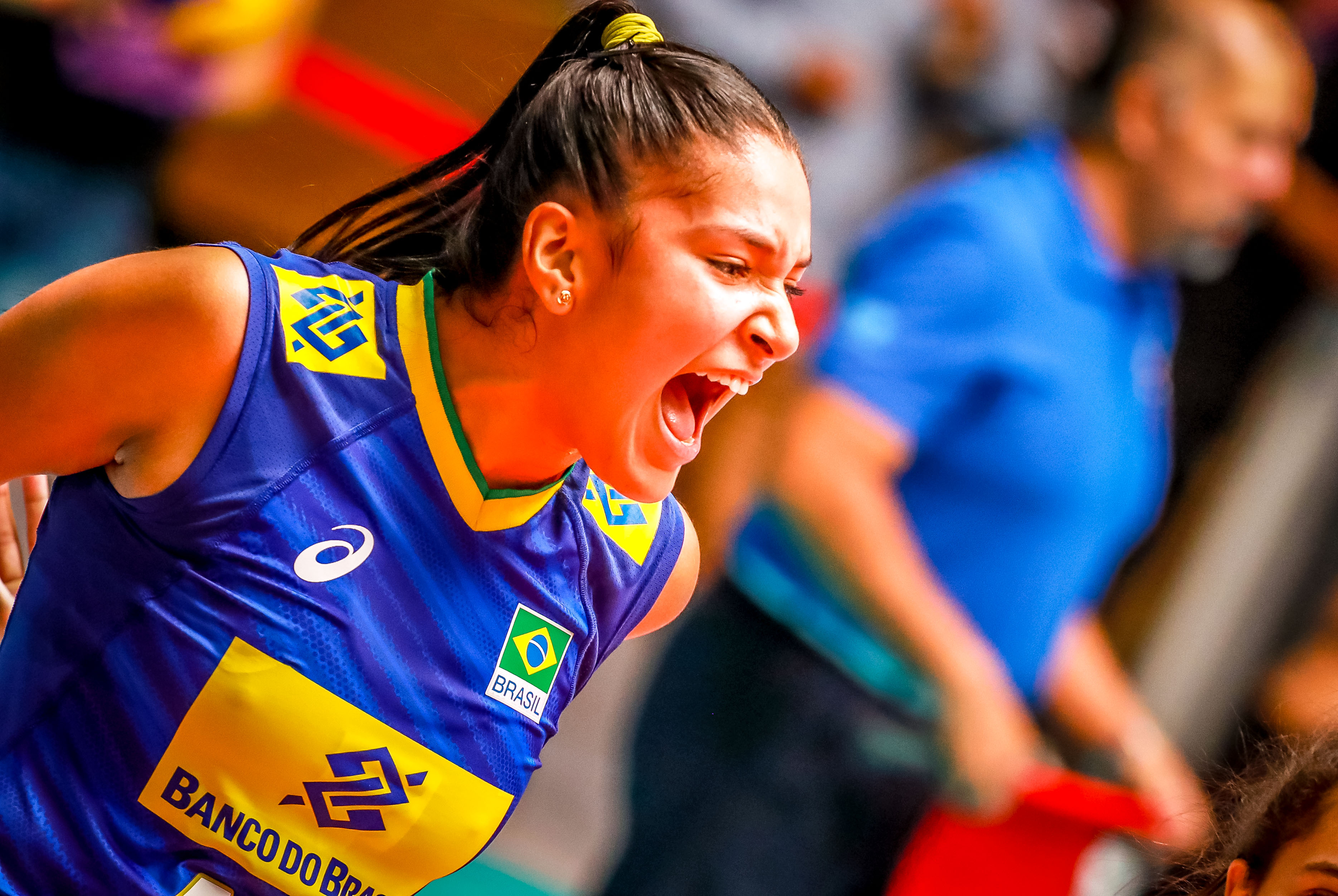 European champion Italy continue their winning streak after defeating current world champion China 3-0 (25-19, 25-22, 25-20). Italy with two victories in the second stage of the tournament will resume action in pool E against Russia with a 1-1 winning record. Italy's offence was distributed between three players who finished with double-digits commanded by Ruth Enweonwu (17), Marina Lubian (10) and Loveth Omoruyi (10). Italy led 47-38 in attacks, 6-2 in blocks and 5-4 in aces, while both teams committed the same 17 point on unforced errors. Che Wenhan and Wang Yizhu topped China with 11 points each.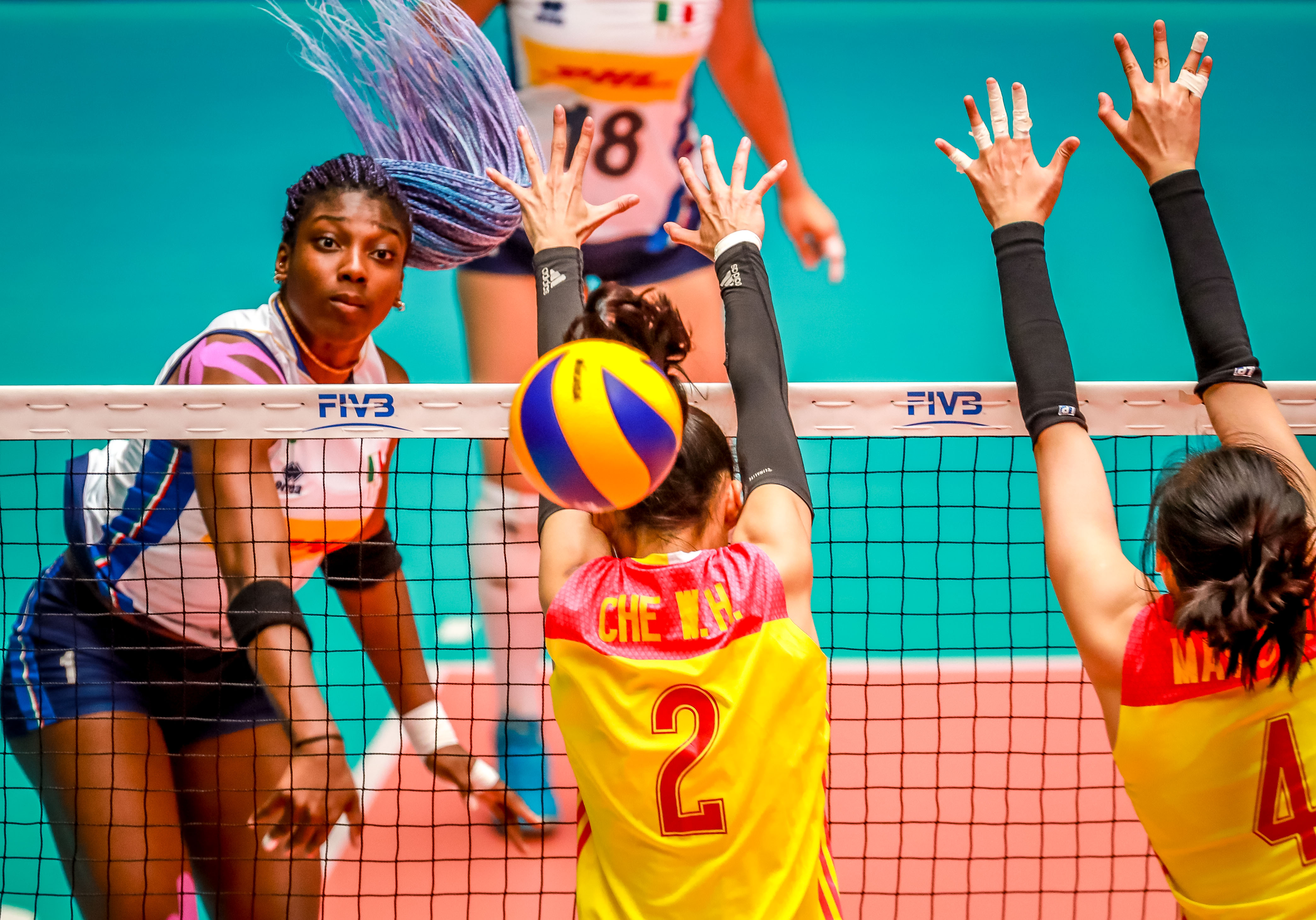 Pool F
Japan's remarkable recovery from a two-set deficit 3-2 (22-25, 20-25, 25-15, 25-19, 18-16) over Turkey means the Asian champions retain an unbeaten record. This is the first time Japan drops not one but two sets in the entire tournament. Japan's nail biting comeback kept Turkey on their toes leaving everything to be decided in a tie-break first led by Turkey (10-5) with Japan levelling scores later in the set. It took the Asian players four match points to finish on top. Five players led Japan's victory with double-digits, Yuki Nishikawa (24), Mayu Ishikawa (23), Haruna Soga (13), Shion Hirayama (11) and Nichika Yamada (10). Turkey also used a balanced attacking offence led by Derya Cebecioğlu (21), Yaprak Erkek (17), Zeynep Uzen (11) and Atlier Merve (10) including 6 powerful blocks.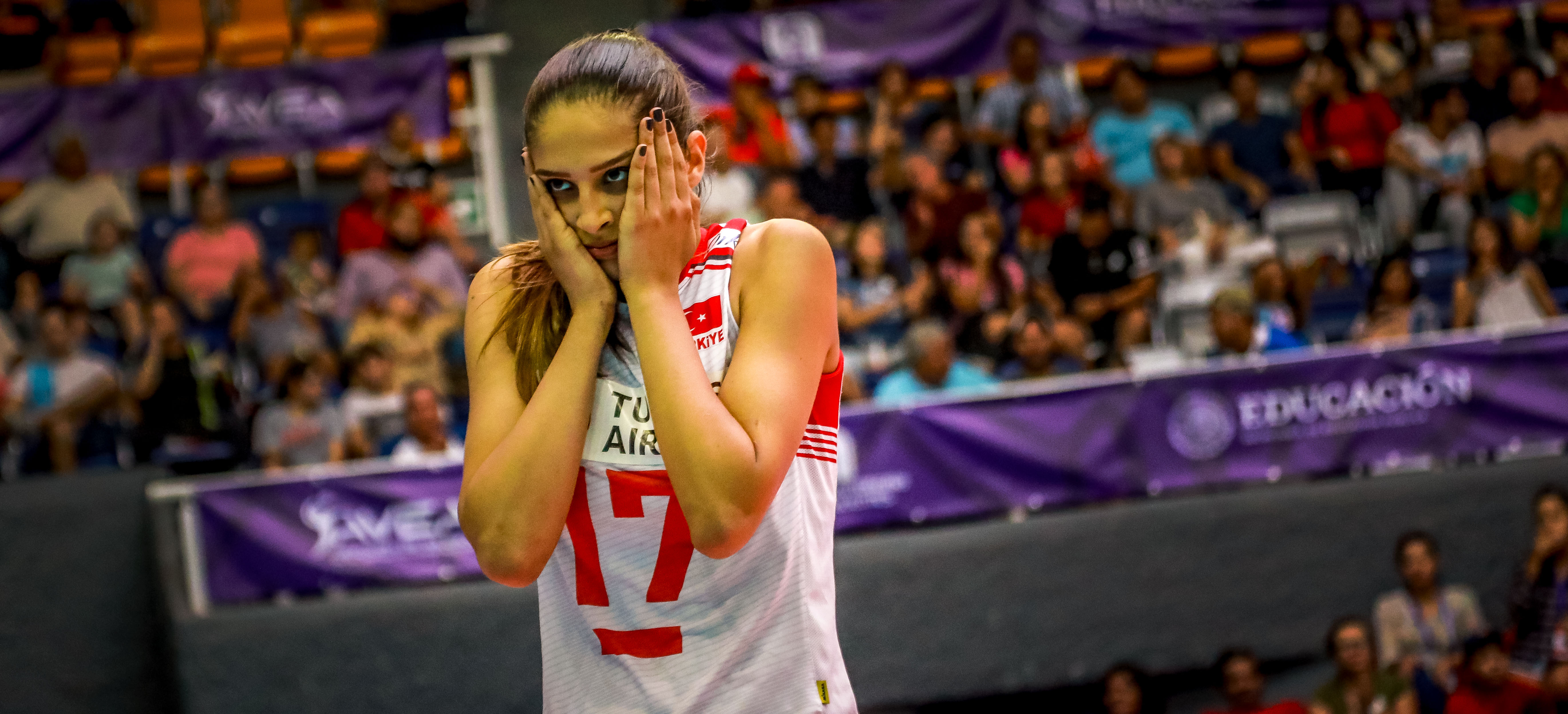 Poland swept United States 3-0 (25-18, 25-20, 25-23) in their first pool F victory. Despite the United States' comfortable 10-5 margin in blocks, the polish finished with a 41-33 advantage in attacks and a slim 4-3 margin in serves, while scoring on 25 opponent errors against 15. Poland's energy grew as the match developed, defending more and frustrating the US players' intentions to extend the actions further. Paulina Damaske was Poland's top scorer with 14 points on 13 kills from 22 attacks, joined by Julia Orzol with 13 points on 9 kills, 2 blocks and 2 aces. United States' Kendall Kipp scored 15 points on 11 kills, 3 blocks and one ace. Poland stand with 1-1 record while USA are on 0-2.
Related links of AVC
AVC Website: click www.asianvolleyball.net
AVC Facebook: click www.Facebook.com/AsianVolleyballConfederation
AVC Twitter: click: https://twitter.com/avcvolley
AVC Instagram: click: https://www.instagram.com/avcvolley/?hl=en
AVC Youtube: click: Asian Volleyball Confederation
AVC WeChat: Asian Volleyball Confederation