Luxembourg City, Luxembourg, February 23, 2020 – The concise and productive Kick-Off Meeting for the Joint EuroAsia Coaches Cooperation at CEV Head Office here ended on a high note on Sunday, with coaching development projects raised for discussion and future cooperation planned.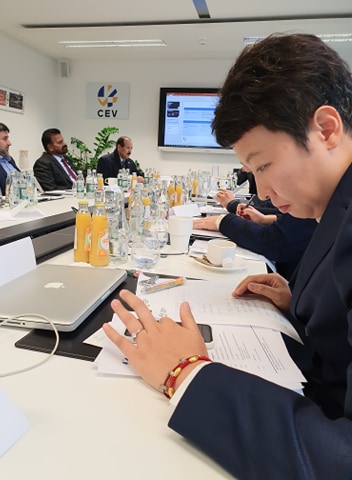 AVC's high-potential coaches comprising Mr Mohammed Ahmed Althawadi from Bahrain, Mr Russell Bourgeaud from Australia, Miss Feng Kun from China, who has recently been appointed as AVC Coach Instructor, Mr G.E. Sridharan from India and Mr Mahmoud Afshardoust from Iran, all of them members of AVC Coaches Committee, and AVC Coordinator Mr Phittaya Thongkrua attended the Sunday's meeting, which will be a stepping stone to an unprecedented EuroAsia coaches convention next year in Slovenia.
Aside from the AVC's coaching quintet, the one-day meeting were also joined by Mr Istvan Szabados, head coach of Hungary men's national volleyball team, Mr Gasper Ribic, coach of Slovenia men's national volleyball team, Mr Thomas Bro-Rasmussen, Secretary of EuroAsia Coaches Commission, ECOC Members Ms Sofia Papadopoulou and Mr Gert Vande Broek and CEV Development Manager Mr Vuk Karanovic, who chaired the Sunday's round table discussion.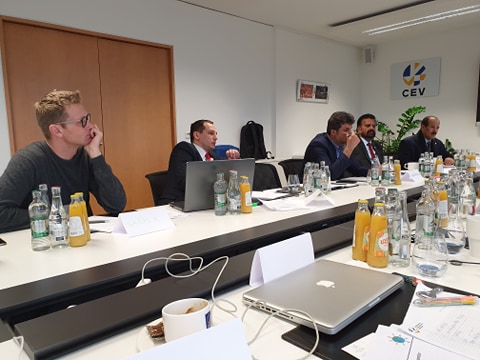 To mark opening of the significant meeting, Karanovic welcomed the six-member delegation from AVC and explained to them what topics to be raised for discussion and kept them updated about the project, saying that the joint EuroAsia Coaches Cooperation serves as the second edition of the CEV as it had already held its Coaches Convention for the first time last year.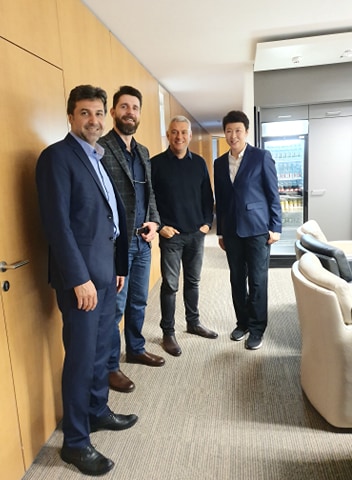 "This time, CEV badly needs to expand the convention beyond the European borders by inviting 10 coaches/Physical Education teachers with similar profile from all other Confederations," Karanovic was quoted as saying.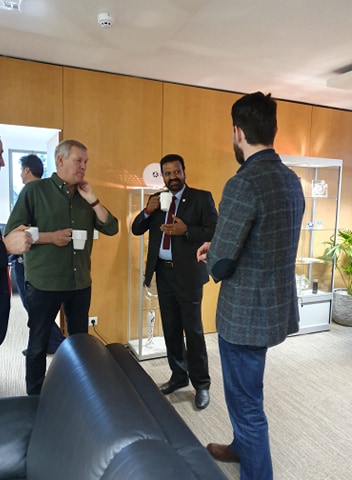 Mr Althawadi, speaking on behalf of AVC Coaches Committee, thanked European Coaches Commission (ECOC) for their proposal of cooperation on this coaching development project. He said AVC sees this opportunity a very important step to developing coaches both in Asia and Europe and an ongoing relationship between the two Confederations.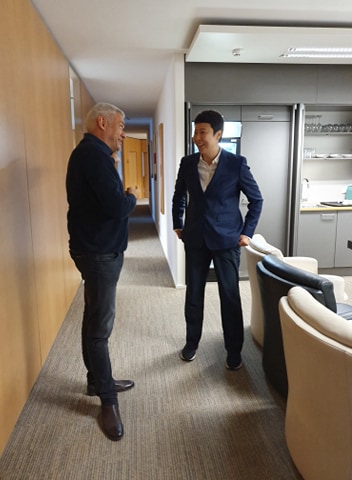 Bro-Rasmussen and Karanovic thanked AVC CC members in return for their commitment to the project and described the process of the EU funding for this sport's project.
During the meeting, relevant topics and further information on coaches cooperation were raised for discussion, throughout the day, towards the common goal, while Karanovic stated on the next steps after the Kick-Off Meeting, saying that Minutes of the meeting will be sent out next week. CEV also needs to make a confirmation within the first week of March of the exact dates for Bangkok meeting in September 2020 apart from giving AVC access to the CEV cloud for connection/distribution.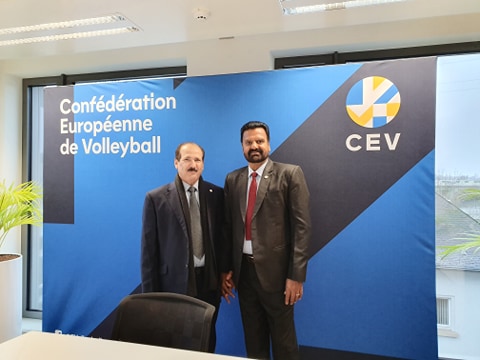 According to Australian Russell Bourgeaud, the Asian coaches suggested in the meeting that underage coaches be taken into consideration for helping develop players and their teams to top level. At the same time, AVC CC should introduce six high-potential coaches, not national team coaches, and coach developers to represent AVC in the next year's meeting which includes the Final Coaches Convention in Slovenia. However, their names should be brought for consideration at or before next meeting in Bangkok in coming September.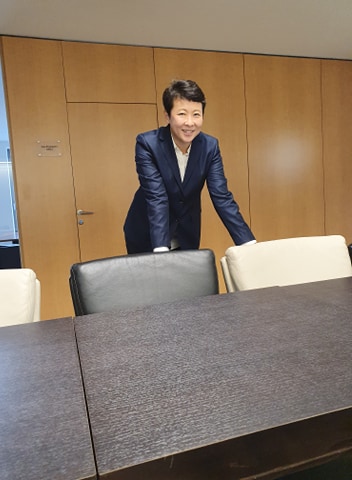 Regarding the benefits of the Sunday's meeting, G.E. Sridharan said, "It's a very good project since this is the first time that CEV combines with AVC for the coaches cooperation. The topics discussed here are aimed to develop coaches and produce high potential coaches in the near future. It's a great time that we from the two Confederations can exchange points of view and experience for future development. The meeting worked out pretty well here. Everyone talked about future development of coaches in Asia and Europe to see them next develop their teams. I hope the project will be expanded for sustainable development of the two Confederations."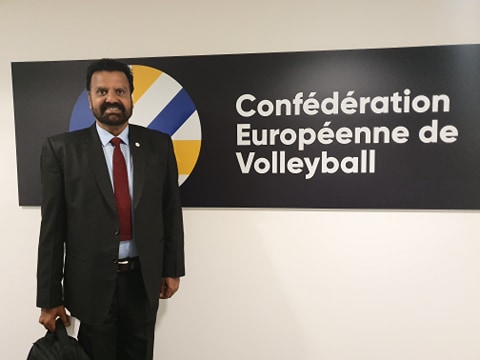 Russell Bourgeaud was also happy with the meeting, "The meeting was productive with a good discussion from CEV and AVC members. We had a chance of sharing information and experience between coaches of the two Confederations. I think it was an exciting project. If possible, we hope to see the project continue in the future since it helps develop coaches' potential."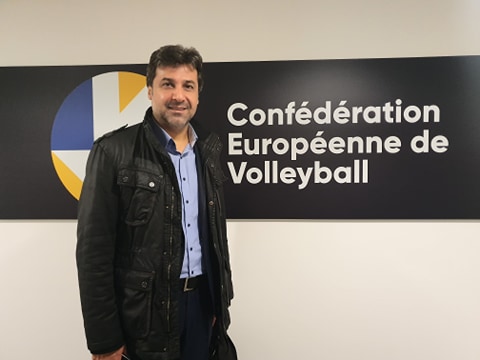 G.E. Sridharan added that the make-up of the 2021 EuroAsia Coaches Convention will be discussed among the AVC Coaches Committee members, especially about the way it works. He insisted that six high-potential coaches to be selected by AVC will have to next work together in a meeting to prepare specifically for the Final Coaches Convention, due to take place from June 12 to 14, 2021 in Kranjska Gora, Slovenia.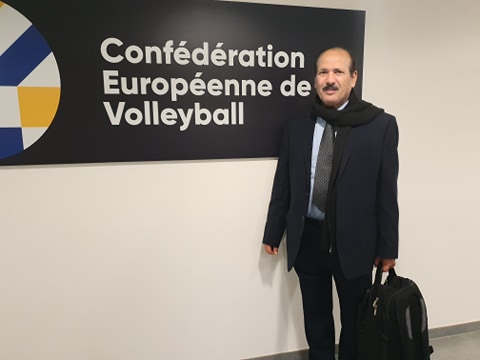 "However, the meetings will hopefully be run with some expert presenters working with other coach developers and coaches to develop their input into the conference," said Sridharan.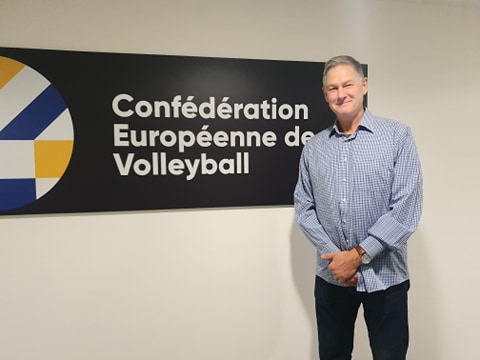 Mahmoud Afshardoust from Iran also expressed his satisfaction over attending the Kick-Off Meeting, saying that the round table discussion serves as an opportunity to reflect on the project and examine what can be learned that will help develop coaches of both CEV and AVC. He believed that good cooperation in all aspects between coaches of the two Confederations can be expected in the near future.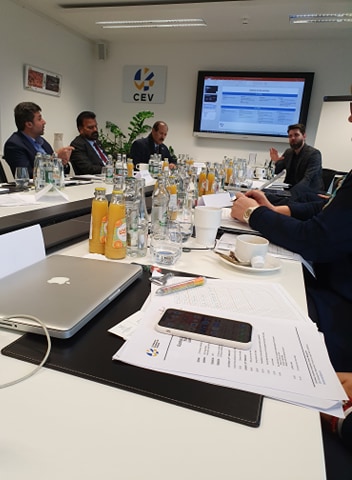 Related links of AVC
AVC Website: click www.asianvolleyball.net
AVC Facebook: click www.Facebook.com/AsianVolleyballConfederation
AVC Twitter: click: https://twitter.com/avcvolley
AVC Instagram: click: https://www.instagram.com/avcvolley/?hl=en
AVC Youtube: click: Asian Volleyball Confederation
AVC WeChat: Asian Volleyball Confederation