Photos courtesy of Thailand Volleyball Association
Bangkok, Thailand, March 7, 2021 – Nakhon Ratchasima The Mall's VC had mixed fortunes in their second-leg campaign of the Thailand Volleyball League 2020-2021 season at Nimibutr Gymnasium, with their women's team stunning reigning champs Supreme Chonburi E-Tech on Saturday and their mens' side going down to archrivals Diamond Food VC the following day.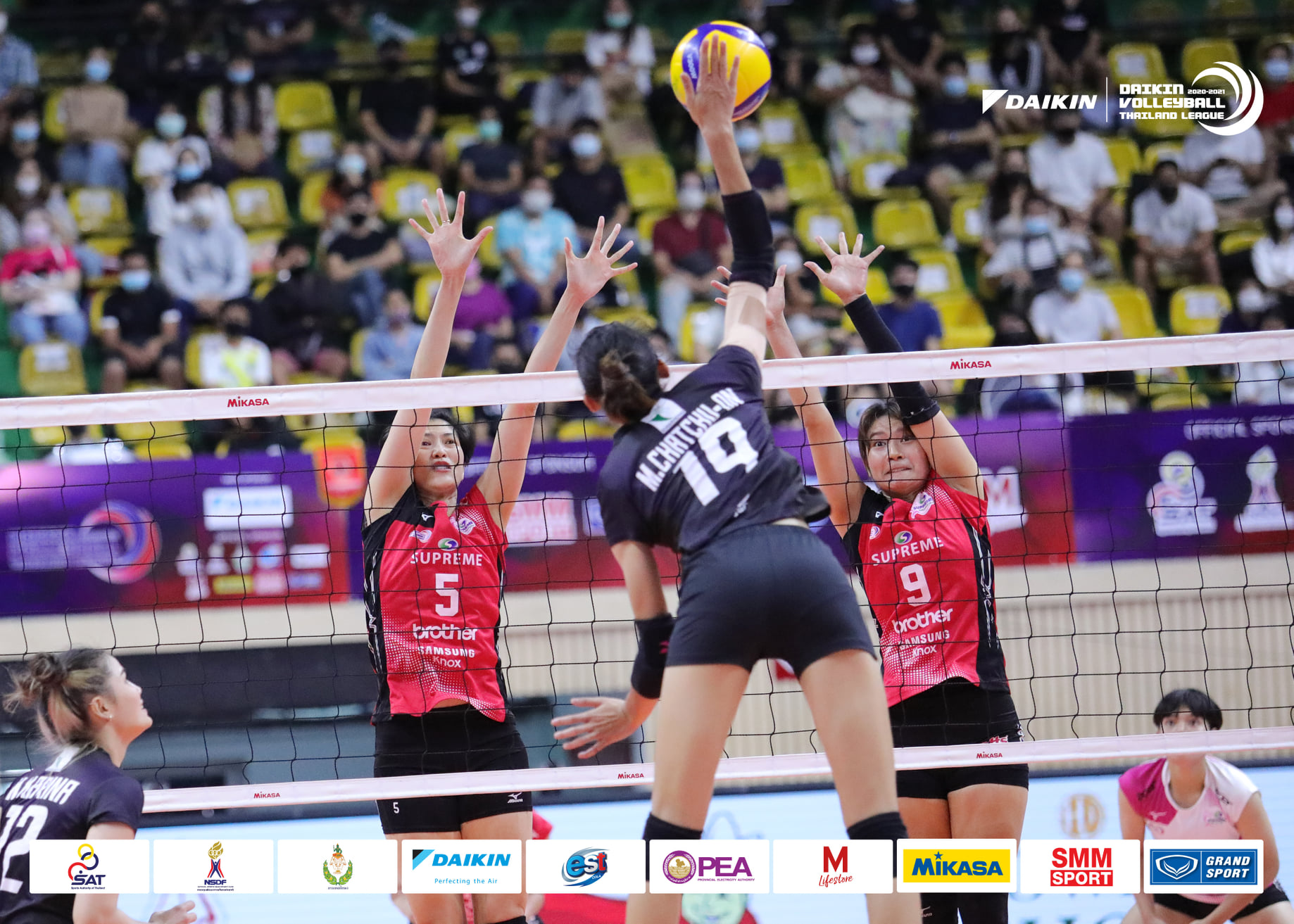 In the women's event, former four-time champions Nakhon Ratchasima, led by a brilliant all-round performance from sensation Chutchu-on Moksri and Turkey import, the 1.88m-tall Yeliz Basa, produced one of their best performances in the Thailand's top-tier professional league to stun defending and three-time champions Supreme Chonburi E-Tech with a fantastic comeback 3-1 win on Saturday.
First-leg winners Supreme, which captured the Asian Women's Club Championship for two consecutive times in 2017 and 2018, were the favourites to win this highly-anticipated contest as they had earlier defeated Nakhon Ratchasima 3-1 in their first-leg match on December 19. However, things turned sour for the title-holders this time.
Strengthened by hard-hitting Ajcharaporn Kongyot and other two veterans, star spiker Pleumjitr Thinkaow and Wilavan Apinyapong, who are still playing for Thailand national team, Supreme made a confident start to the match, with Ajcharaporn coming up with back-to-back spikes to help her team take the thrilling first set 25-21.
Chutchu-on, Yeliz Basa and another tall player, the 1.84m Chitaporn Kamlangmak, gave Nakhon Ratchasima a strong comeback in the following sets, with the first two producing destructive attacks and Chitaporn showing her blocking ability to prove a thorn in the Supreme's attacks. Nakhon Ratchasima came back to comfortably win the second and third sets 25-17 and 25-16.
The momentum was with coach Padejsuek Wannachote's girls and they continued to put the defending champs under enormous pressure in the fourth set. Despite battling hard, Supreme were never able to close the gap as Nakhon Ratchasima came through to take the set 25-20 and wrap up an impressive comeback victory.
Chutchu-on Moksri scored a match-high 24 points to help Nakhon Ratchasima gain a sweet revenge for the 1-3 loss to Supreme in their first-leg match. Yeliz Basa added 23 points for the winning side. Ajcharaporn Kongyot led Supreme with 21 points.
Nakhon Ratchasima The Mall's VC will next take on 3BB Nakornnont in the mid-week match on March 10, while Supreme Chonburi E-Tech will be pitted against Khonkaen Star VC on Saturday, March 13.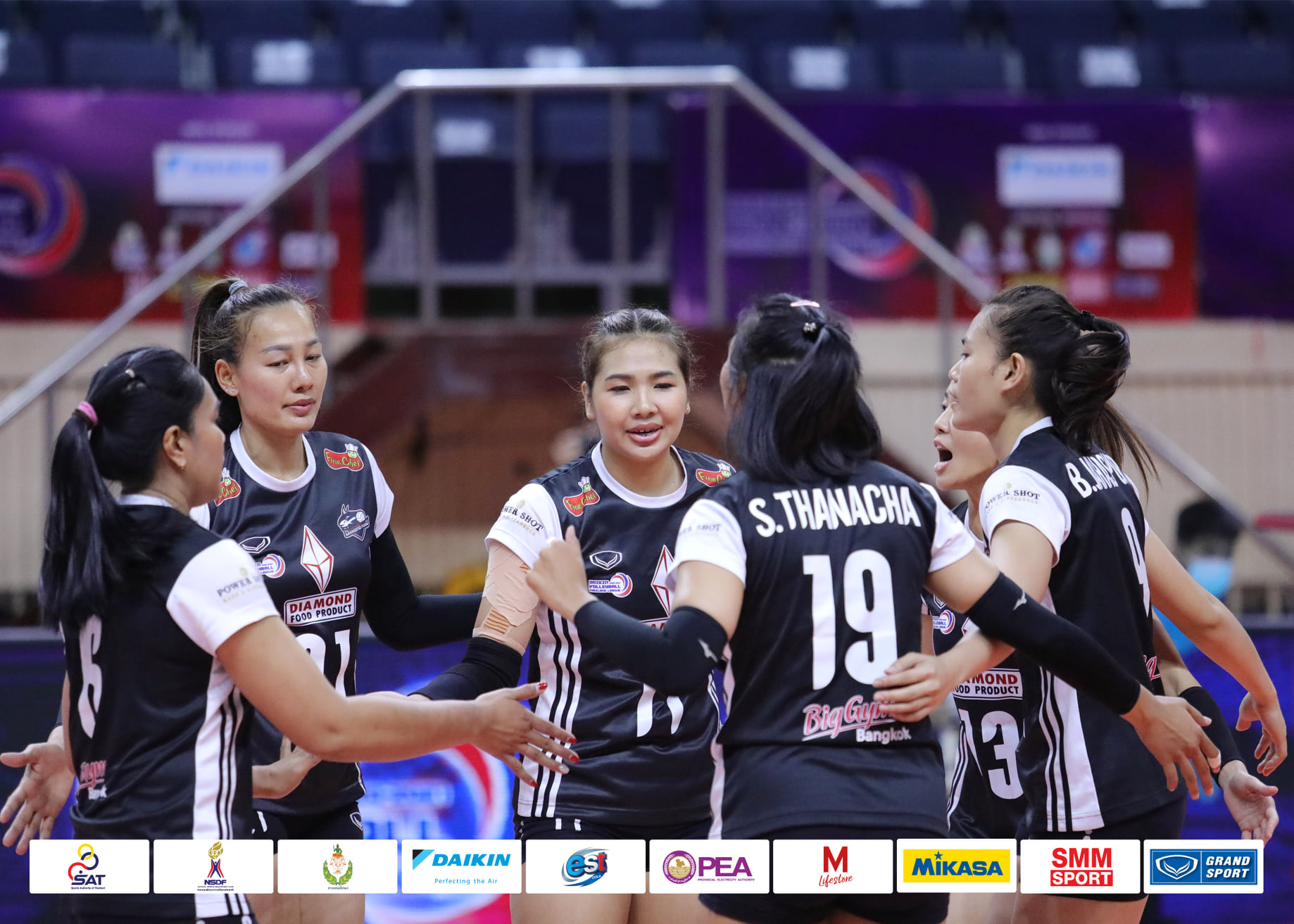 Earlier, Diamond Food VC, another strong team to be reckoned with in the second leg of the competition, fielded a strong lineup including ace spiker Onuma Sittirak, fast attacker Jarusporn Bandasak and newly-added player to the second leg, highly-experienced setter Nootsara Tomkom, in their first match against Proflex VC.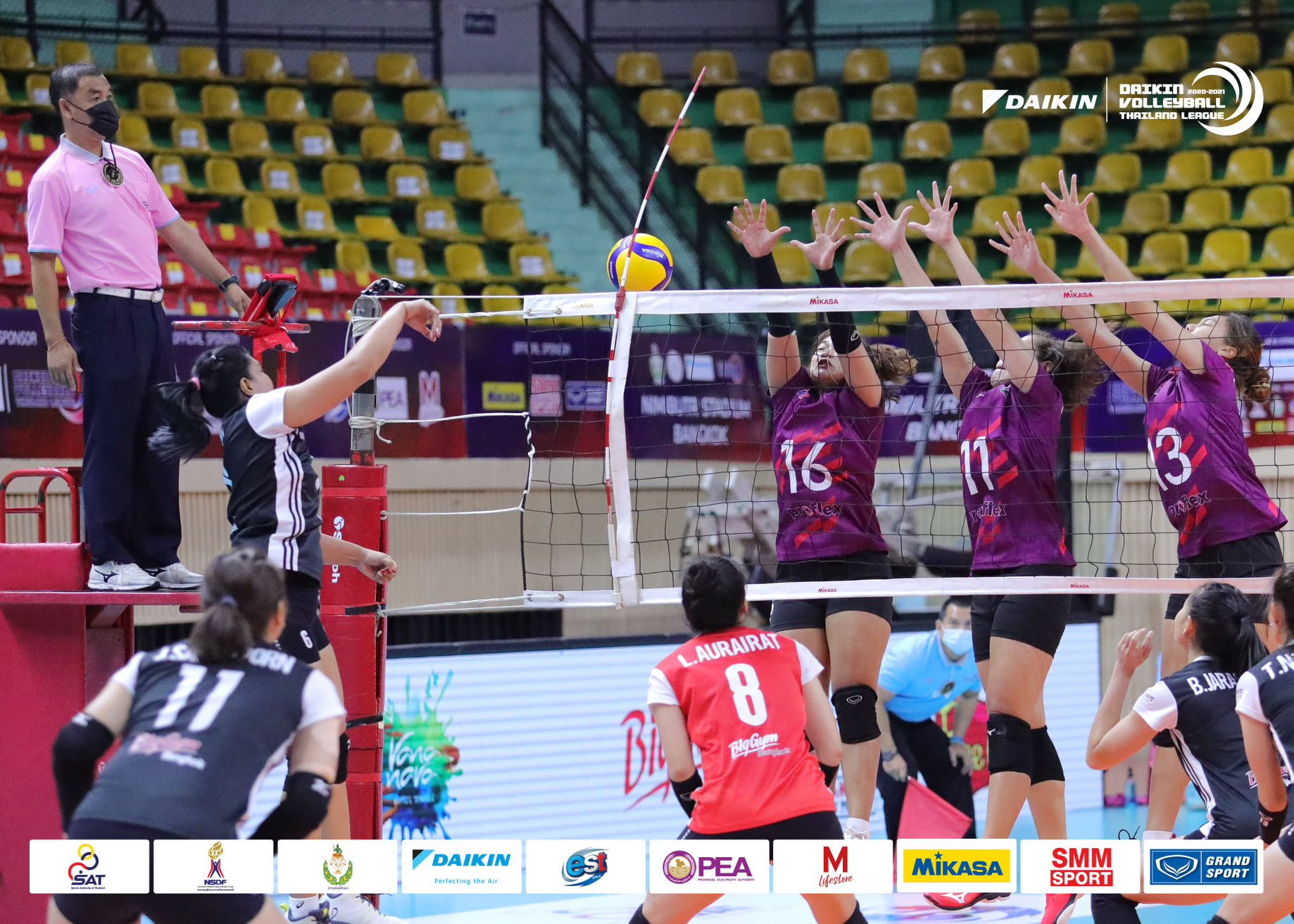 As expected, Diamond Food proved too strong for Proflex to brush off the lower-ranked rivals in comfortable straight sets 25-18, 25-16, 25-12.
Diamond Food will play Khonkaen Star VC on Wednesday, March 10, while a daunting task awaits Proflex as they will next go up against Nakhon Ratchasima The Mall's VC on Sunday, March 14.
The other women's encounter on Sunday saw 3BB Nakornnont, led by Pimpichaya Kokrum and Kattika Kaewpin, cruise to an exceptional 25-22, 25-20, 25-19 win against Khonkaen Star VC.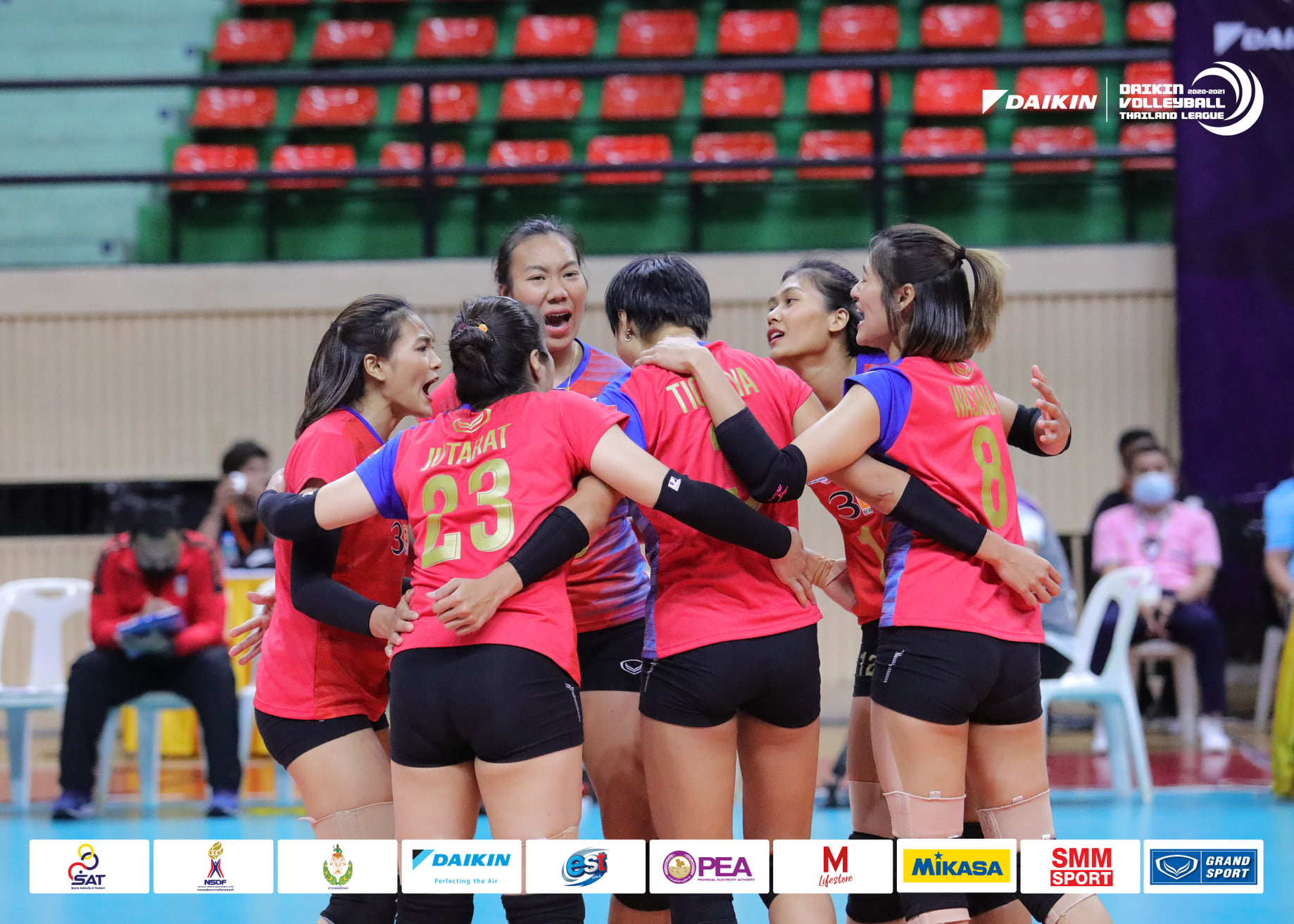 Meanwhile, in the men's competition, Air Force VC and Phitsanulok VC captured well-deserved wins following their hard-fought five-set thrillers against Prince VC and Mor Asia Koh Kood Cabana respectively.
Air Force, champions in the 2018-2019 season and spearheaded by two Thailand national team players, Mawin Maneewong and Phusit Phonarin, struggled hard to beat fast-improving Prince VC, strong with the likes of veteran Kitsada Somkane, 25-21, 24-26, 23-25, 25-20, 17-15 on Saturday.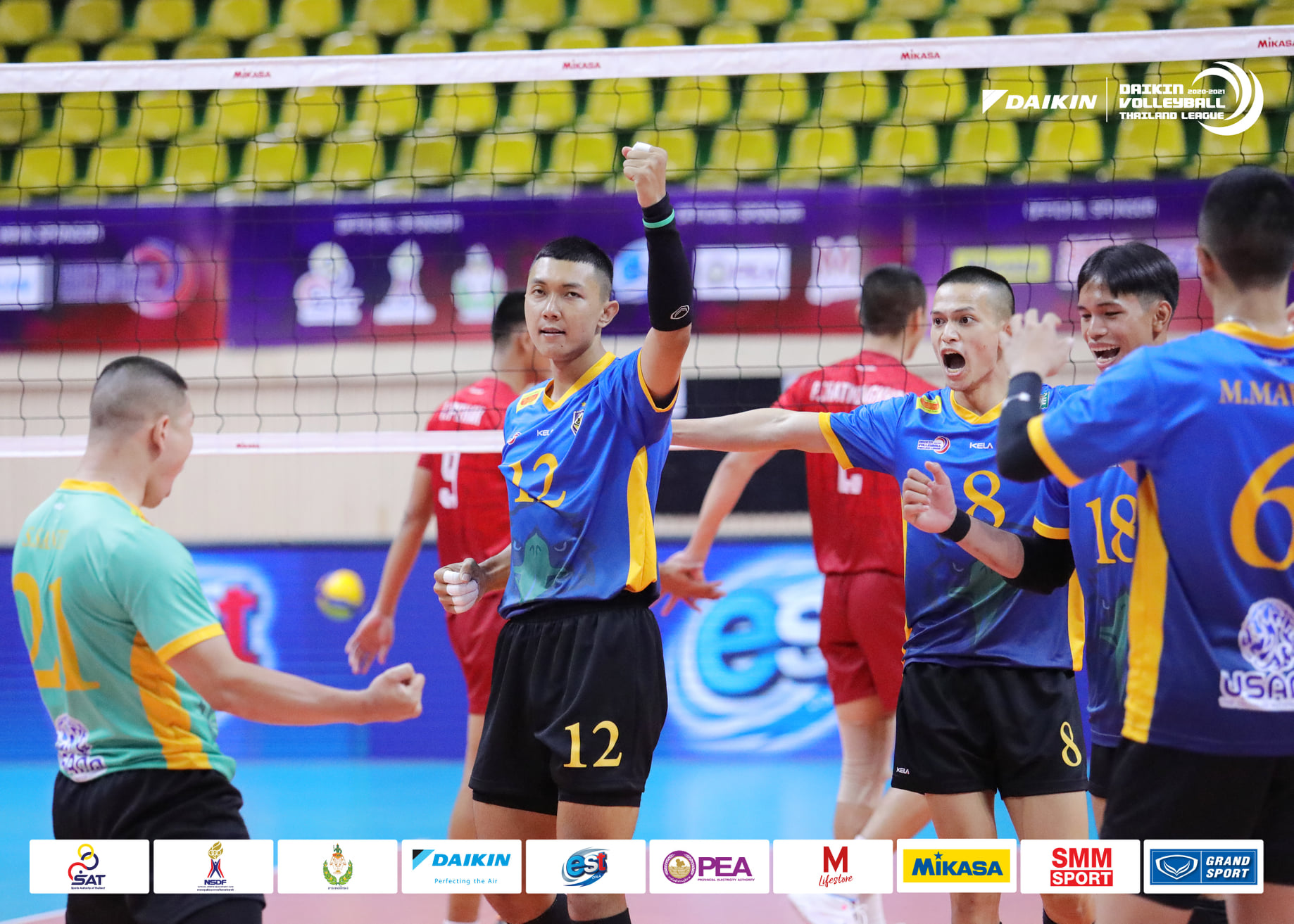 Air Force will next challenge Phitsanulok VC in the mid-week encounter on March 10, while Prince VC will take on Diamond Food on Sunday, March 14.
On Sunday, Phitsanulok faced the similar fate as they fought hard to beat Mor Asia Koh Kood Cabana 25-21, 24-26, 25-19, 10-25, 15-13.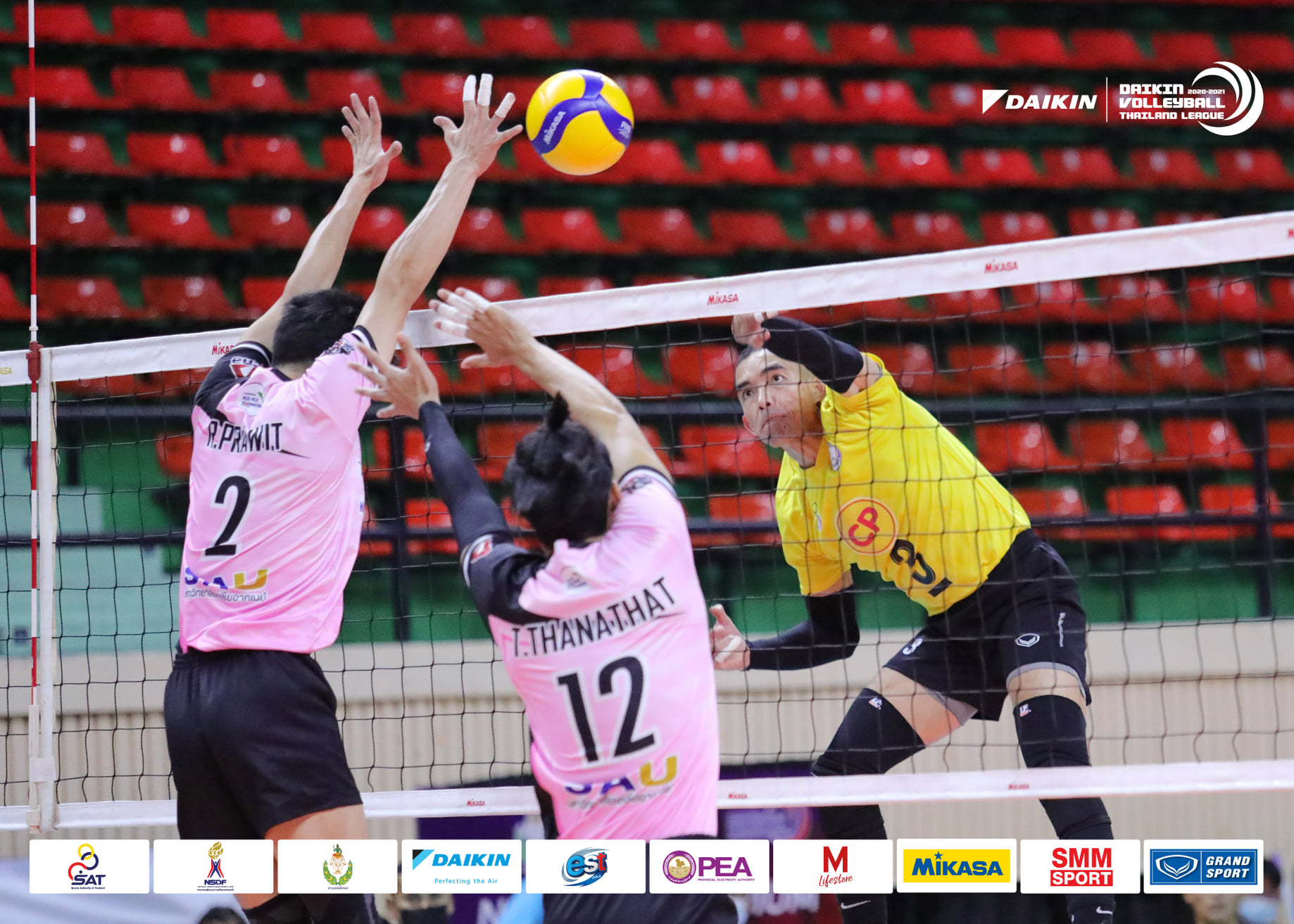 In a clash of the Titans on the same day between star-studded Diamond Food VC and Nakhon Ratchasima The Mall's VC, the title-holders started slowly and were errors-strewn in the first two sets, which they lost 12-25 and 20-25.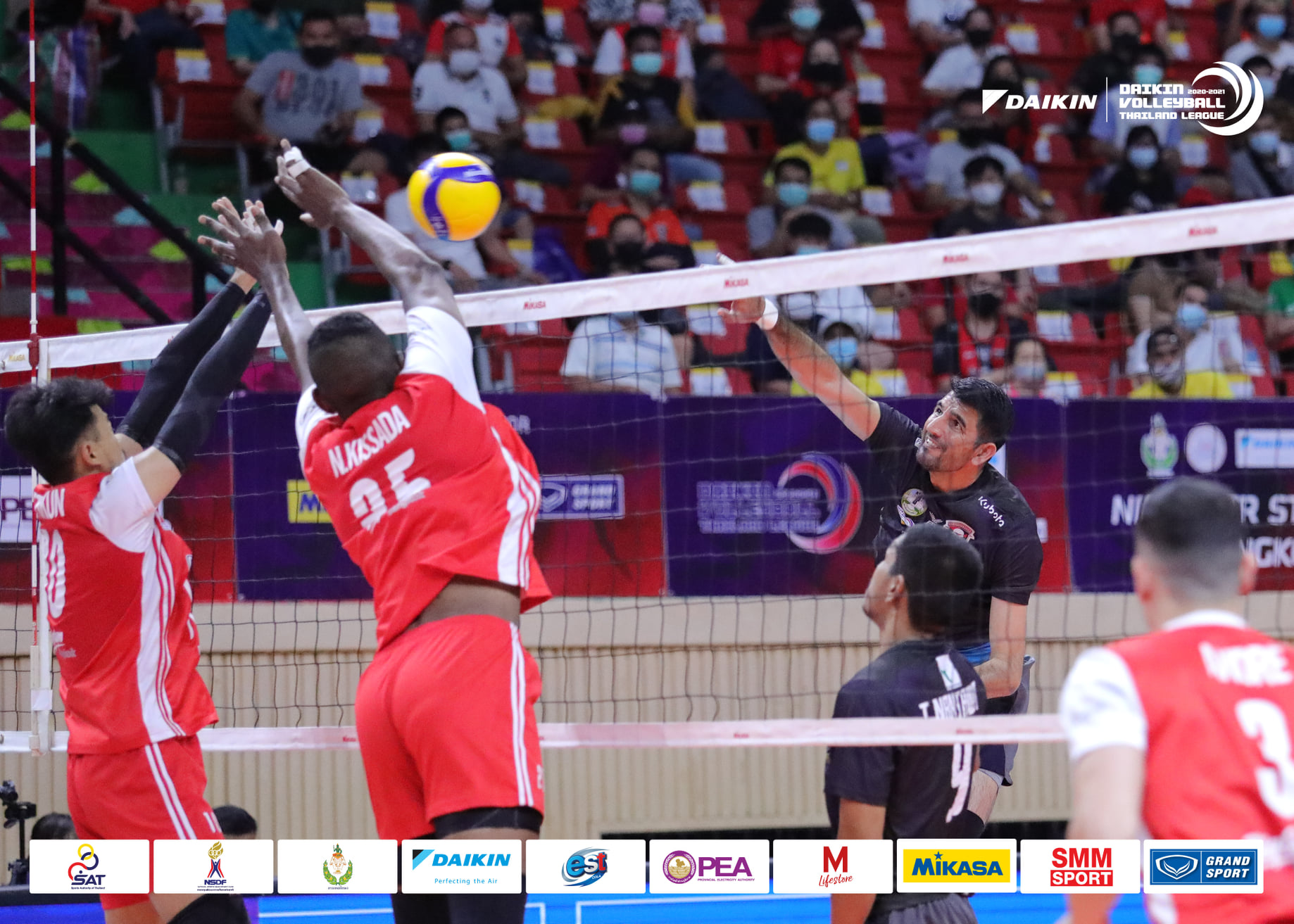 Nakhon Ratchasima struck back to clinch the close third set 25-23, thanks to Pakistani Aimal Khan's scintillating blocks and spectacular attacks from Jakkit Chandahuadong and Sri Lankan Janitha Surath to help the team narrow the margin to 1-2.
The fourth set became more thrilling when both sides gave it all-out to win the hotly-contested battle. However, the determined Diamond Food fared better to beat the tough oppositions 26-24 for an eventual 3-1 win.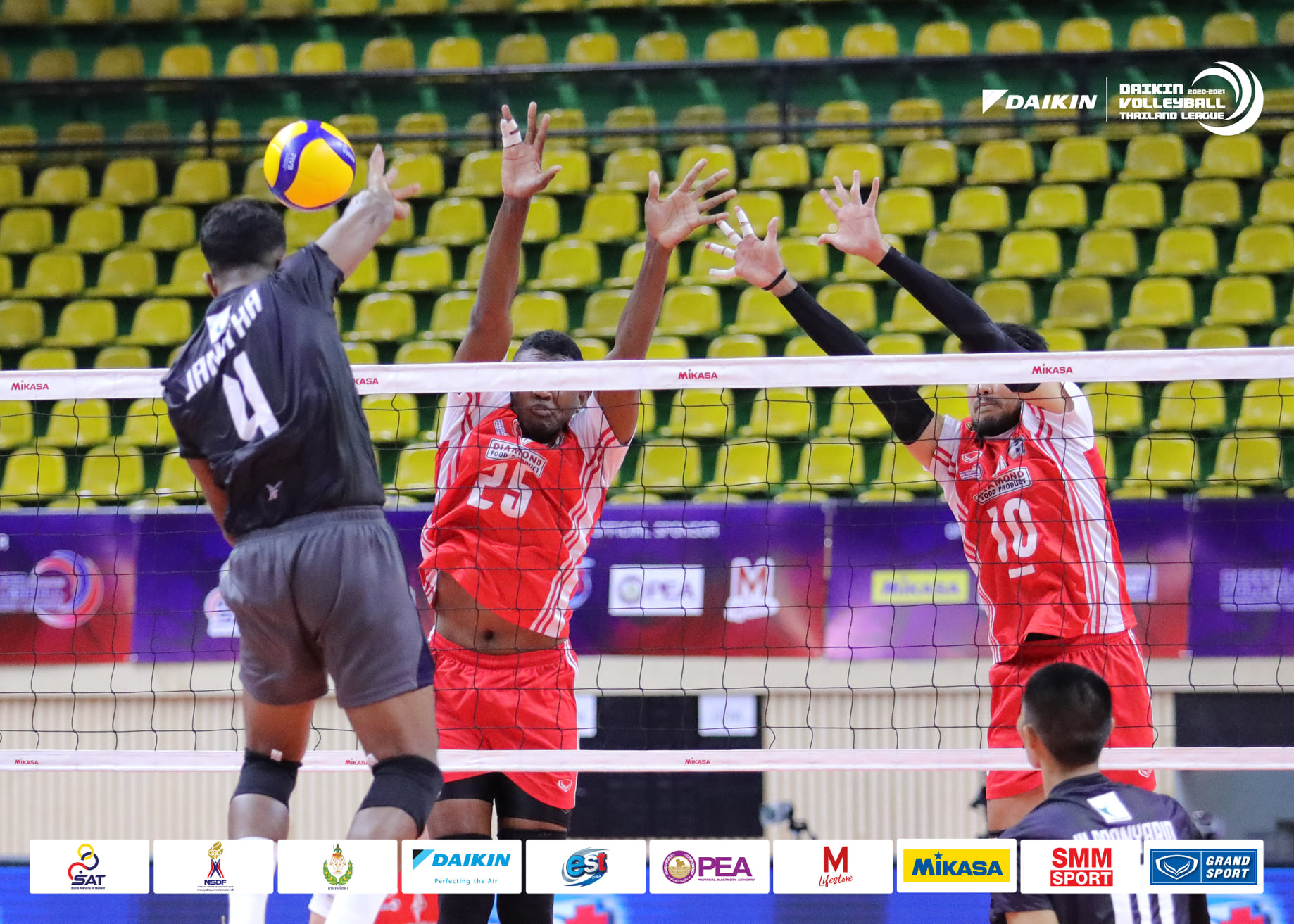 For the dramatic win, Diamond Food not only gained a sweet revenge for their 2-3 loss to Nakhon Ratchasima in the first leg on February 27, but also handed the same rivals the first loss in the League this season.
Nakhon Ratchasima will next meet Phitsanulok VC on March 13, with Diamond Food taking on Prince VC the following day.
SECOND LEG
Men's results
Saturday, March 6
Air Force VC b Prince VC 3-2 (25-21 24-26 23-25 25-20 17-15)
Sunday, March 7
Phitsanulok VC b Mor Asia Koh Kood Cabana 3-2 (25-21, 24-26, 25-19, 10-25, 15-13)
Diamond Food VC b Nakhon Ratchasima The Mall's VC 3-1 (25-12, 25-20, 23-25, 26-24)
Women's results
Saturday, March 6
Diamond Food b Proflex VC 3-0 (25-18 25-16 25-12)
Nakhon Ratchasima b Supreme 3-1 (21-25 25-17 25-16 25-20)
Sunday, March 7
3BB Nakornnont b Khonkaen Star VC 3-0 (25-22, 25-20, 25-19)
Related links of AVC
AVC Website: click www.asianvolleyball.net
AVC Facebook: click www.Facebook.com/AsianVolleyballConfederation
AVC Twitter: click: https://twitter.com/avcvolley
AVC Instagram: click: https://www.instagram.com/avcvolley/?hl=en
AVC Youtube: click: Asian Volleyball Confederation
AVC WeChat: Asian Volleyball Confederation