Tehran, Iran, February 3, 2021 – Qazvin Shahrdari and 2018 Asian Club champions Ardakan Khatam have missed the cut for the playoffs in Iran Men's Volleyball Super League following their losses in Week 26 on Wednesday, iranvolleyball.com reported.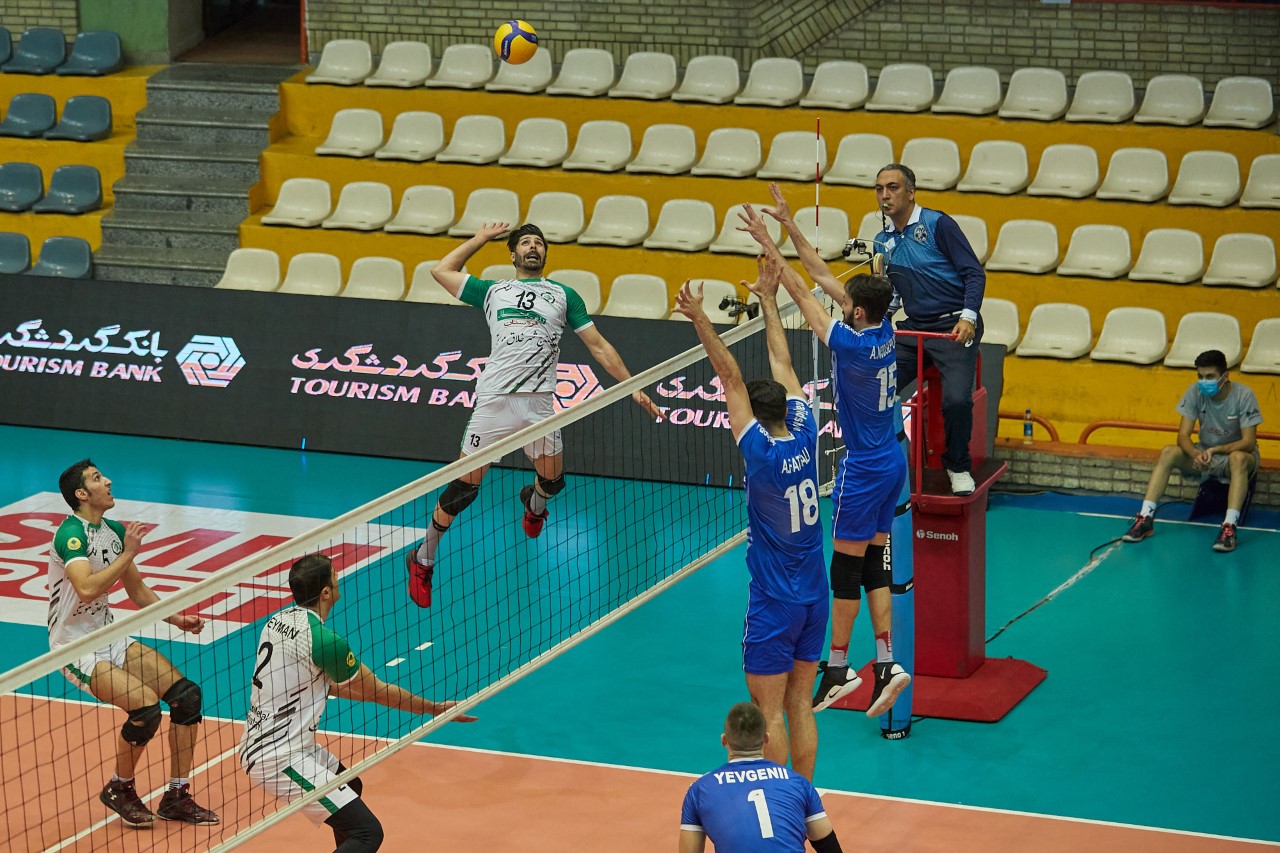 Six matches were held at Volleyball Federation Hall and Volleyball House of Tehran in Week 26, which saw Peykan Tehran, Gonbad Shahrdari, Foulad Sirjan, Yazd Shahdab, Sepahan Foulad and Kordestan Rahyab Melal maintain their superb form to claim victories. Amol Labaniat Haraz and Urmia Shahrdari rested this week.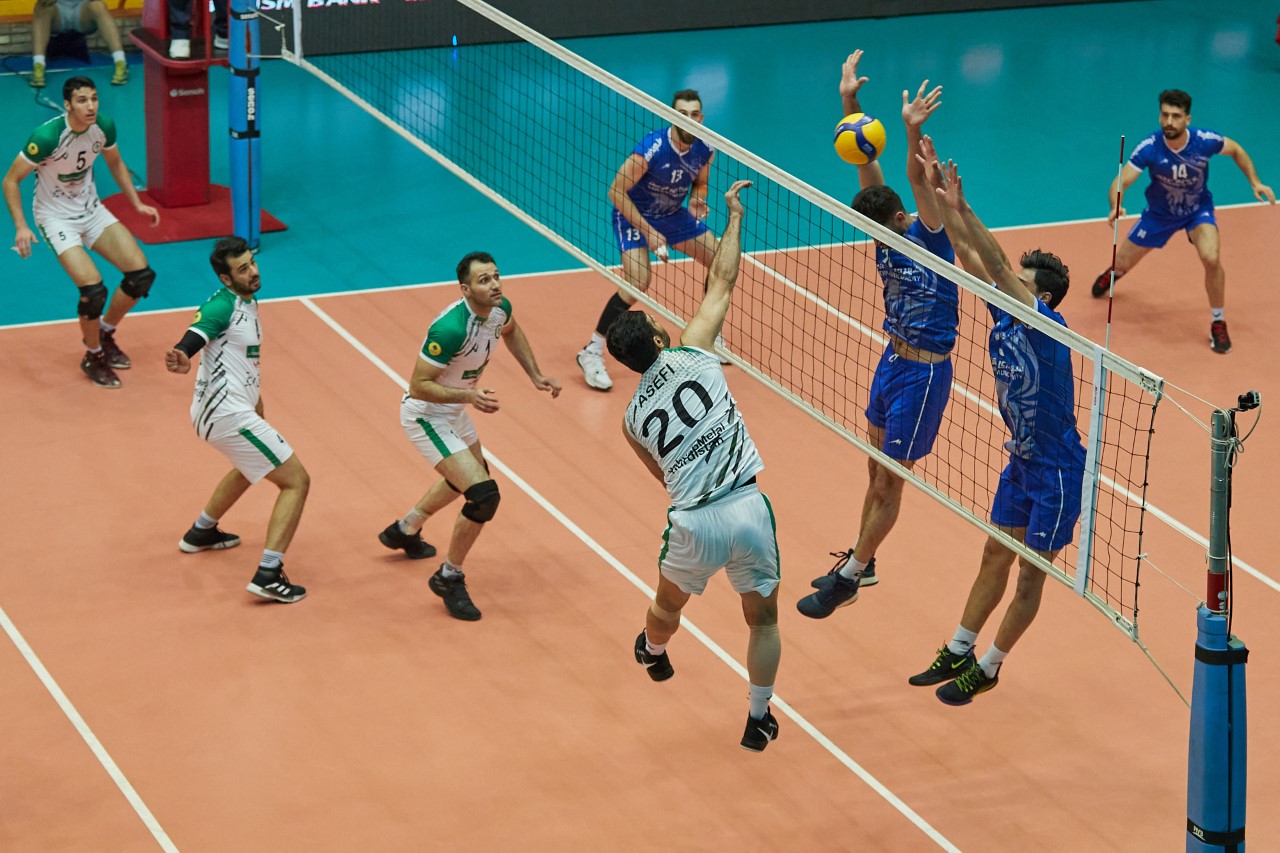 At the end of Week 26, Qazvin Shahrdari and Ardakan Khatam, which performed brilliantly to beat Kazakhstan's Atyrau in straight sets in the final showdown to capture the 18th Asian Men's Club Championship in Nay Pyi Taw, Myanmar in 2018, cannot go that far in the League, failing to make the cut for the 8-team playoffs.
On Wednesday, Qazvin tried hard for a comeback in their tough match against Kordestan Rahyab Melal before going down in hard-fought tie-breaker 23-25, 16-25, 25-23, 25-19, 13-15.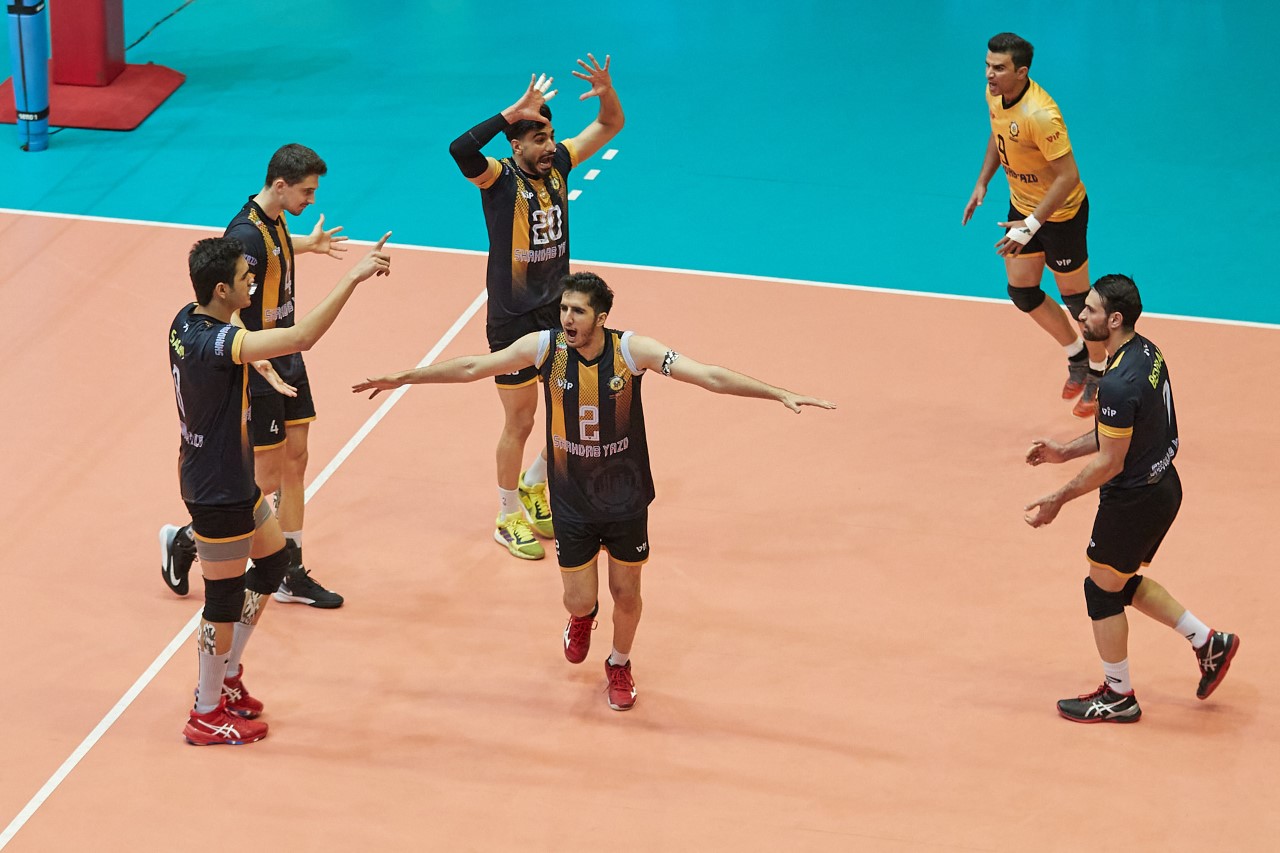 However, despite the stunning win, Kordestan Rahyab Melal sank their hopes of advancing as they have already disqualified, coming in a distant 13th position in the standings with only 3 wins against 21 losses after Week 26. Qazvin Shahrdari did not have any further chance to move up to the playoffs, bagging only 5 wins against 17 losses to come in 12th position.
Ardakan Khatam also failed to make their mark after going down 1-3 (20-25, 32-34, 26-24, 17-25) in a closely-contested match against Yazd Shahdab, dashing their playoffs hopes.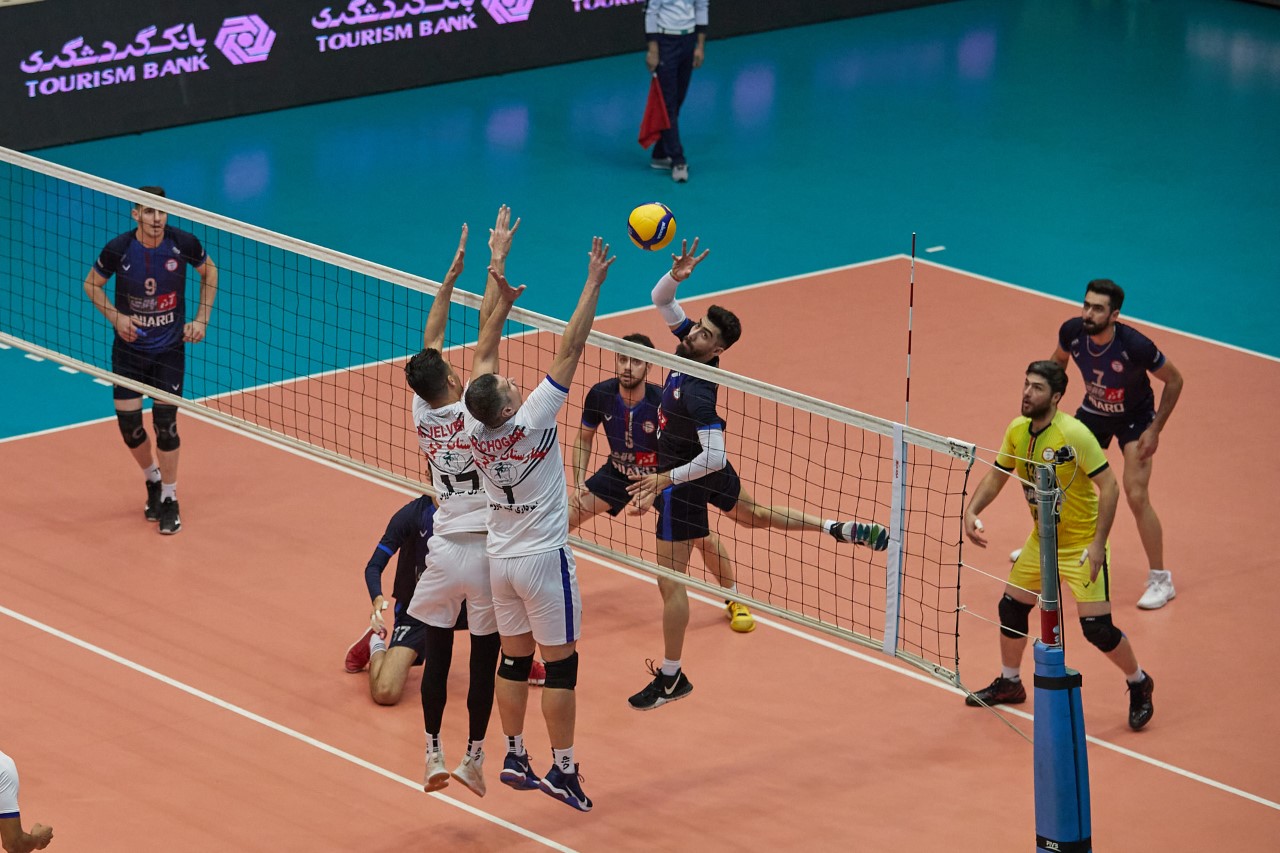 In the other crucial match of the week, Foulad Sirjan achieved their 18th victory after overcoming Ramsar Hoursan 3-1 (25-21, 25-20, 23-25, 25-20). Saber Kazemi scored a match-high 36 points for the winning side to become the best scorer of this match.
The first six teams of the standings have already earned their berths to the playoffs, leaving only the next four teams – Varamin Shahrdari, Gonbad Shahrdari, Ramsar Hoursan and Tehran Paykan, to battle for the remaining two quotas in the next four weeks of the preliminary phase.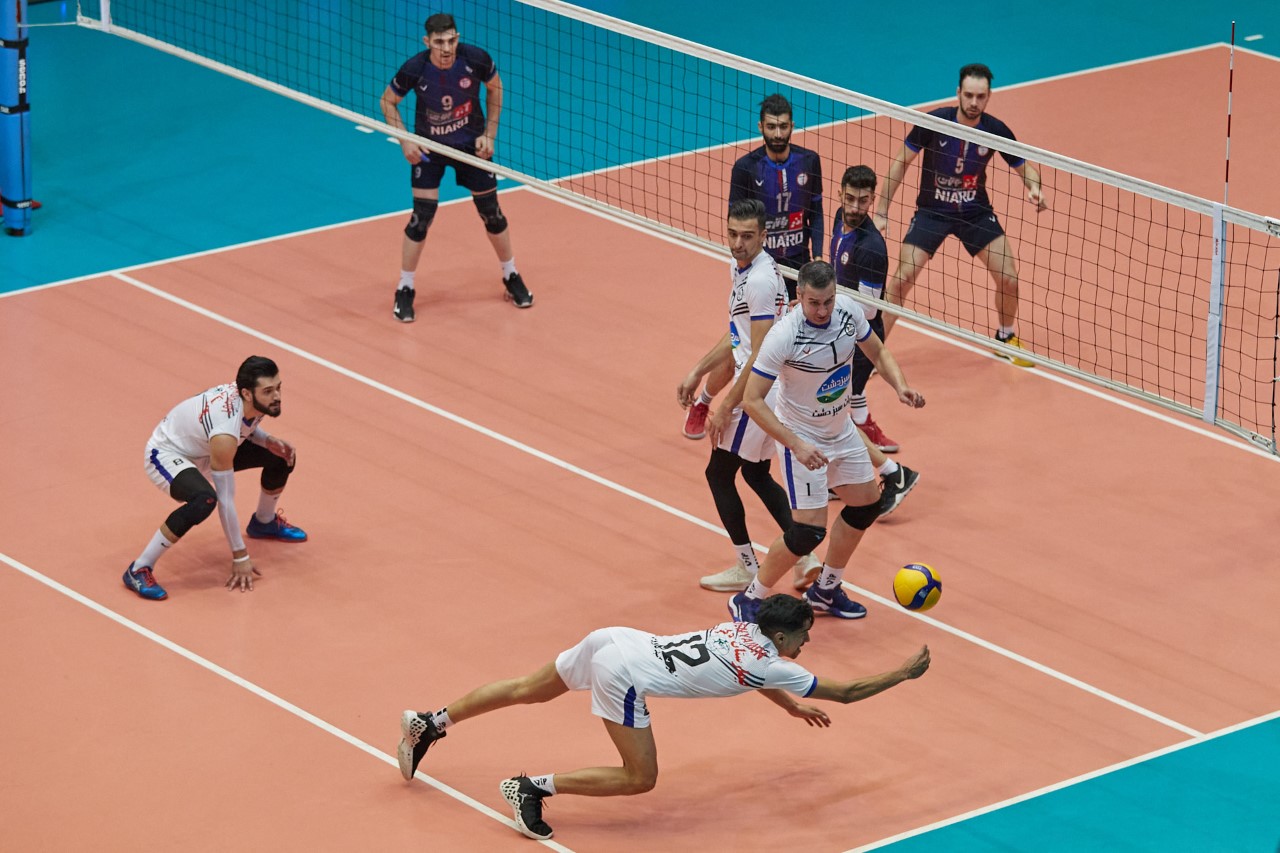 The top three teams of the table maintained their positions in Week 26, with Sepahan Foulad capturing the lead with 20 wins against 2 losses. Urmia Shahrdari (18-4) and Sirjan Foulad (18-4) came in second and third places respectively.
The preliminary matches in Week 27 will take place on Friday, February 5 at both competition halls.
WEEK 26 RESULTS
Gonbad Shahrdari v Urmia Azarbatri 3-0 (25-21, 26-24, 25-23)
Tehran Paykan b Varamin Shahrdari 3-1 (18-25, 25-14, 25-20, 25-17)
Sirjan Foulad b Ramsar Hoursan 3-1 (25-21, 25-20, 23-25, 25-20)
Yazd Shahdab b Ardakan Khatam 3-1 (25-20, 34-32, 24-26, 25-17)
Sepahan Foulad b Tehran Saipa 3-1 (25-22, 25-13, 22-25, 25-17)
Kordestan Rahyab Melal b Qazvin Shahrdari 3-2 (25-23, 25-16, 23-25, 19-25, 15-13)
STANDINGS
1. Sepahan Foulad (20 W, 2 L)
2. Urmia Shahrdari (18 W, 4 L)
3. Sirjan Foulad (18 W, 4 L)
4. Amol Haraz Labaniat (17 W, 5 L)
5. Yazd Shahdab (17 W, 5 L)
6. Tehran Saipa (15 W, 7 L)
7. Varamin Shahrdari (11 W, 11 L)
8. Gonbad Shahrdari (9 W, 13 L)
9. Ramsar Hoursan (9 W, 13 L)
10. Tehran Paykan (8 W, 15 L)
11. Ardakan Khatam (5 W, 18 L)
12. Qazvin Shahrdari (5 W, 17 L)
13. Kordestan Rahyab Melal (3 W, 21L)
14. Urmia Azarbatri (2 W, 22 L)
Related links of AVC
AVC Website: click www.asianvolleyball.net
AVC Facebook: click www.Facebook.com/AsianVolleyballConfederation
AVC Twitter: click: https://twitter.com/avcvolley
AVC Instagram: click: https://www.instagram.com/avcvolley/?hl=en
AVC Youtube: click: Asian Volleyball Confederation
AVC WeChat: Asian Volleyball Confederation