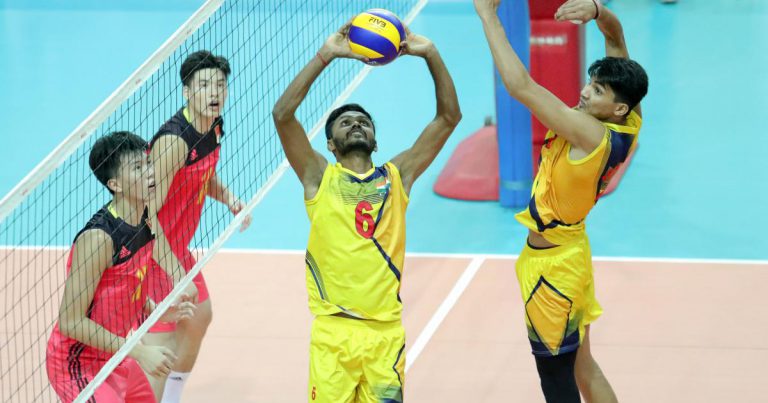 Bangkok, Thailand, July 12, 2020 – Muthusamy Appavu's blue-collar work ethic, dynamic playmaking ability and desire for improvement defined his rookie season with the Indian men's national team.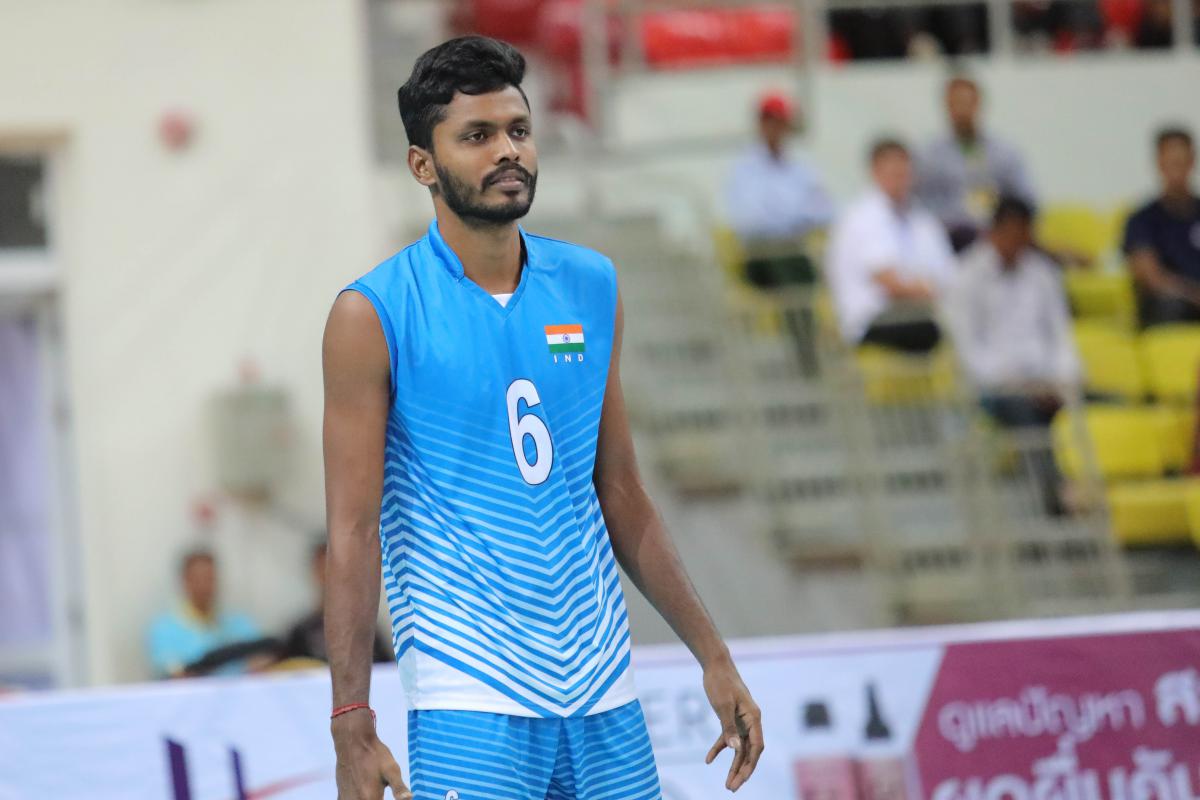 India catapulted to the final round of the Asian Men's U23 Volleyball Championship, as setter Muthusamy made positive impressions throughout the tournament. He was electric when the ball was in his hands, converting the sets to his teammates into instant offense.
The South Asian squad placed second in the tournament but did not go home empty handed as Muthusamy was selected in the Dream Team, together with middle blocker Prince.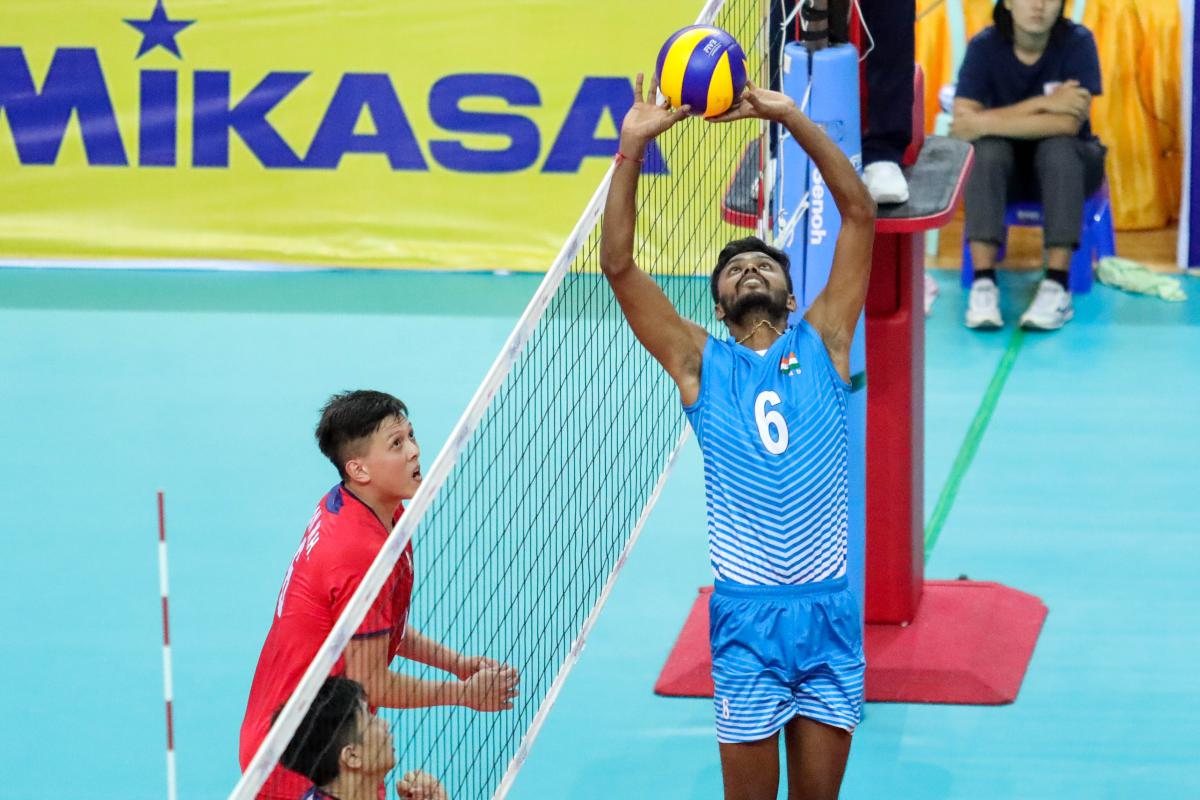 "Winning a silver medal and being awarded as best setter of the tournament in my first AVC tournament was a great experience," Muthusamy said.
"It was memorable for me because I played my natural game there and those achievements brought my game and career to a higher level. It also boosted my confidence when I started playing in the senior team.
"The players of different countries were happy with the facilities, services and the way the matches were played at a very high standard. AVC is doing something positive through this tournament as young athletes learn how to be more competitive."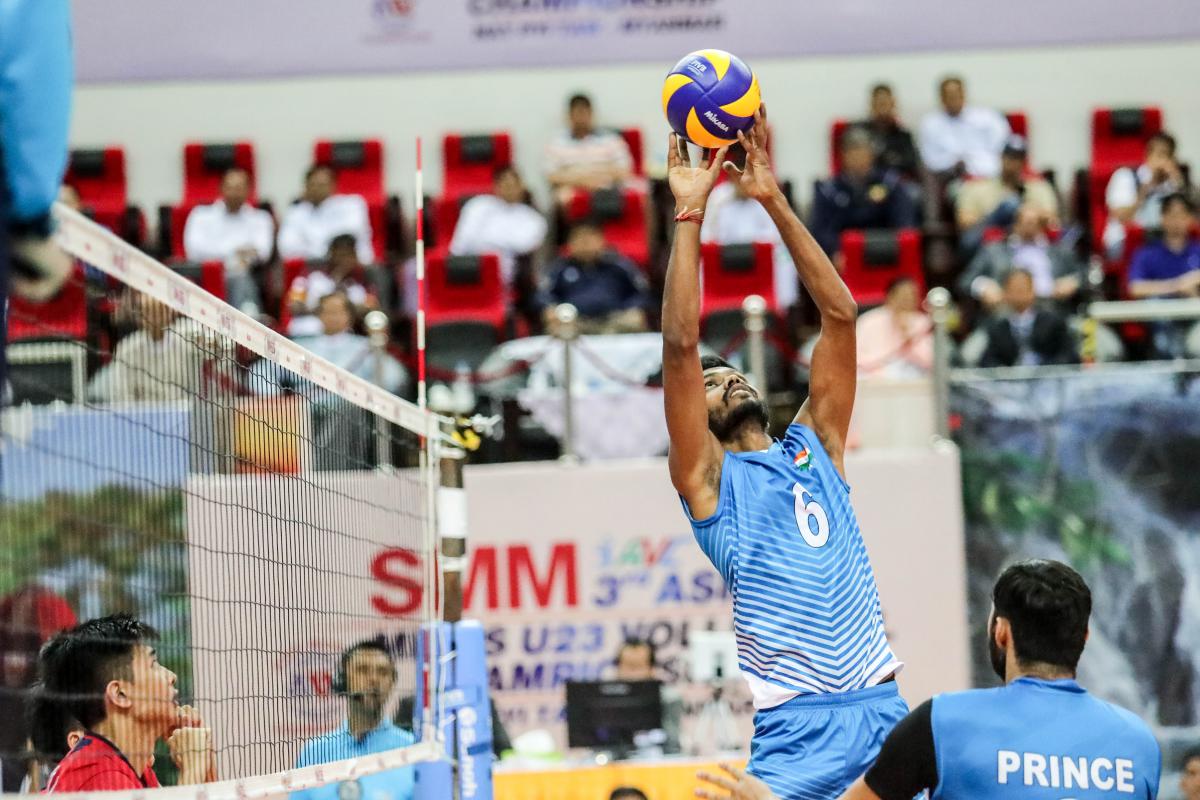 It was easy for him to choose a career along an athletic path because of his family. He got acquainted with volleyball at a young age and the countless times that he spent with them watching volleyball matches, picked his interest to take up the sport.
His volleyball court skills allowed him to have an education and eventually a job that gave him an opportunity to reach his dreams. He has a degree in journalism and likes to spend his time like a normal guy in his 20s.
"Some members of my family were professional athletes of other sports, so my career path naturally leaned towards that. I chose to become a professional volleyball player.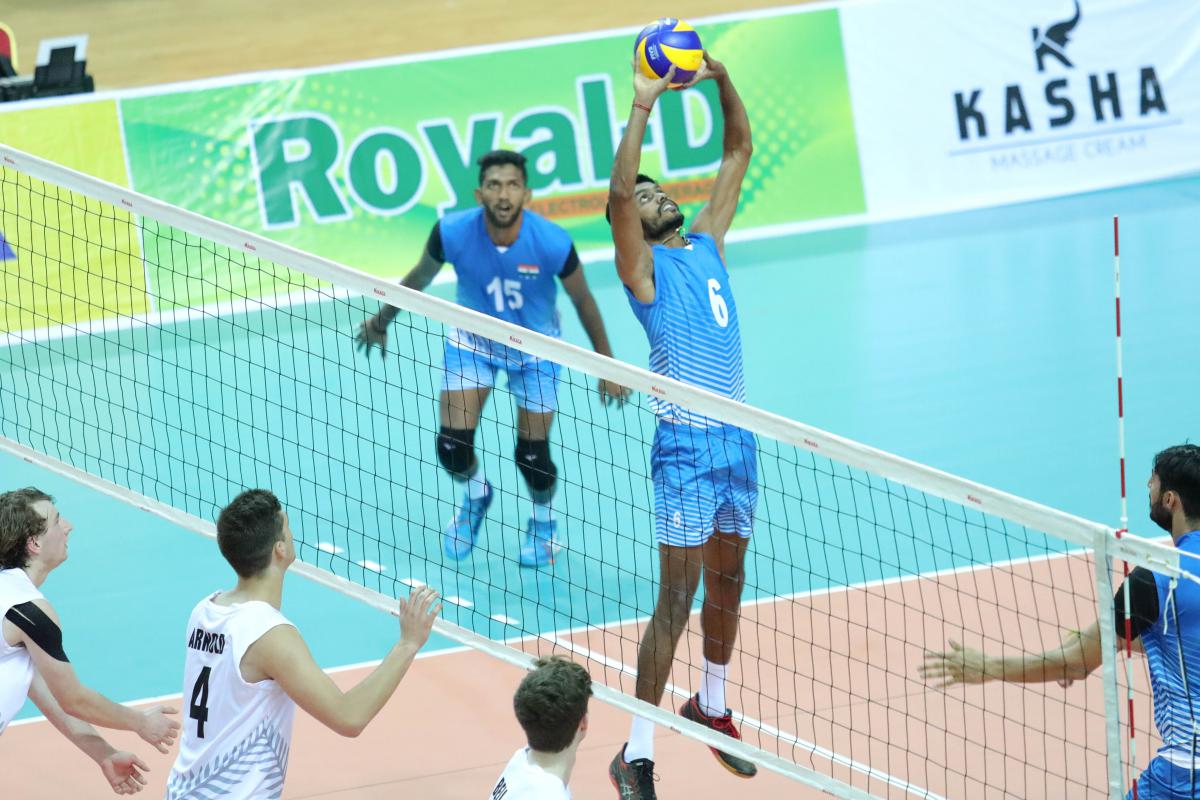 "I started volleyball at age 10. It was my father and my brothers who encouraged me to play and made sure that I would train twice daily at our hometown volleyball court, then I moved to the government's sports training center at age 12.
"I started playing at a high level at SRM University, where most of the national team players came from. My coach and the good facilities helped me improve my skills.
"At the age of 18 I got a human resources job in a Kochi-based petroleum company, where 70% of the players also play in the national team. I have won big tournaments and best setter awards with this team.
"I have a Bachelor of Arts degree in journalism at SRM University in Chennai. I like listening to music and I play cricket with the kids when I have some free time."
Aside from his height and build, his amazing game sense and skills tick all the boxes of becoming a great setter.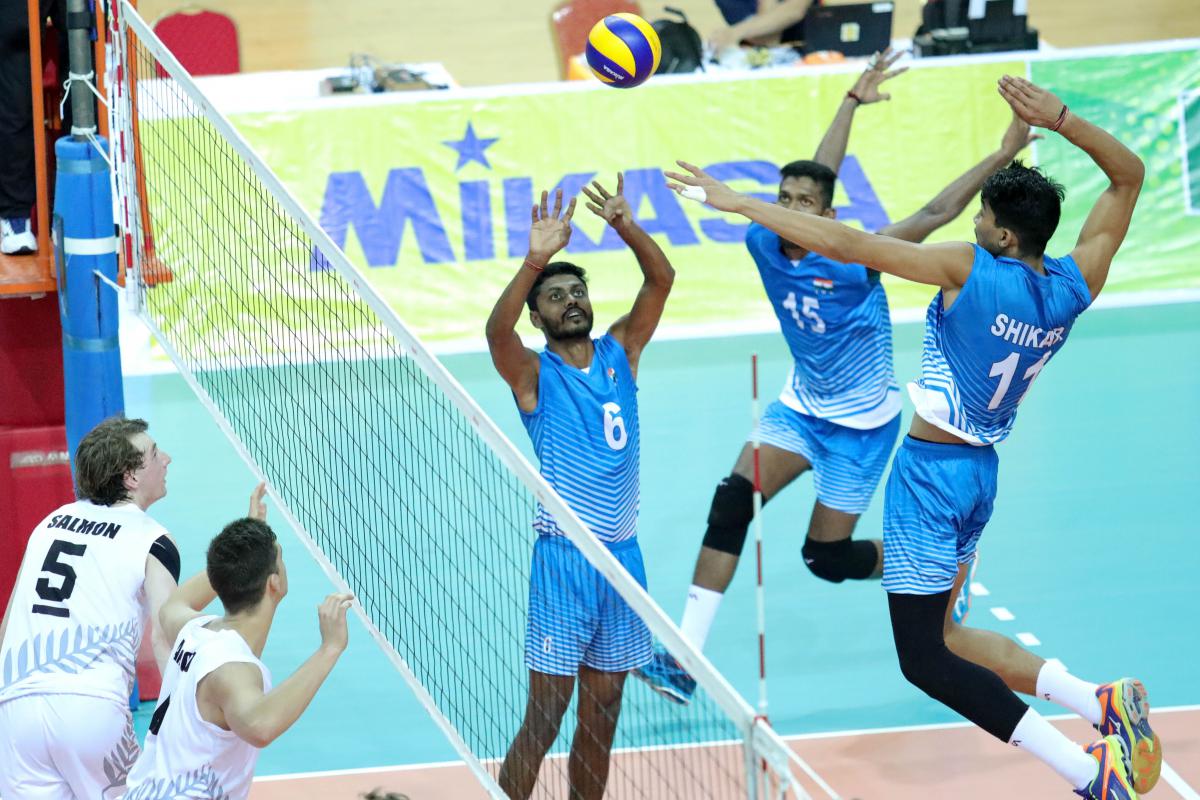 "This sport perfectly suits my athletic body. I am grateful to all of those people who supported me since my childhood."
As a setter, he knows his role well and he is always on his feet to deal with the ups and downs that come with it.
"The setter is someone who implements the team plan on the court as proposed by the coach. The setter is the leader on the court and has the responsibility to coordinate with his teammates and to try to succeed in each and every game situation.
"If I am able to create a situation wherein my attackers could score a point against a single or an open block, I would be the happiest person on the court because the opponents would always watch out for my movements, so when I am able to break their plan and get points for my team, that's very satisfying.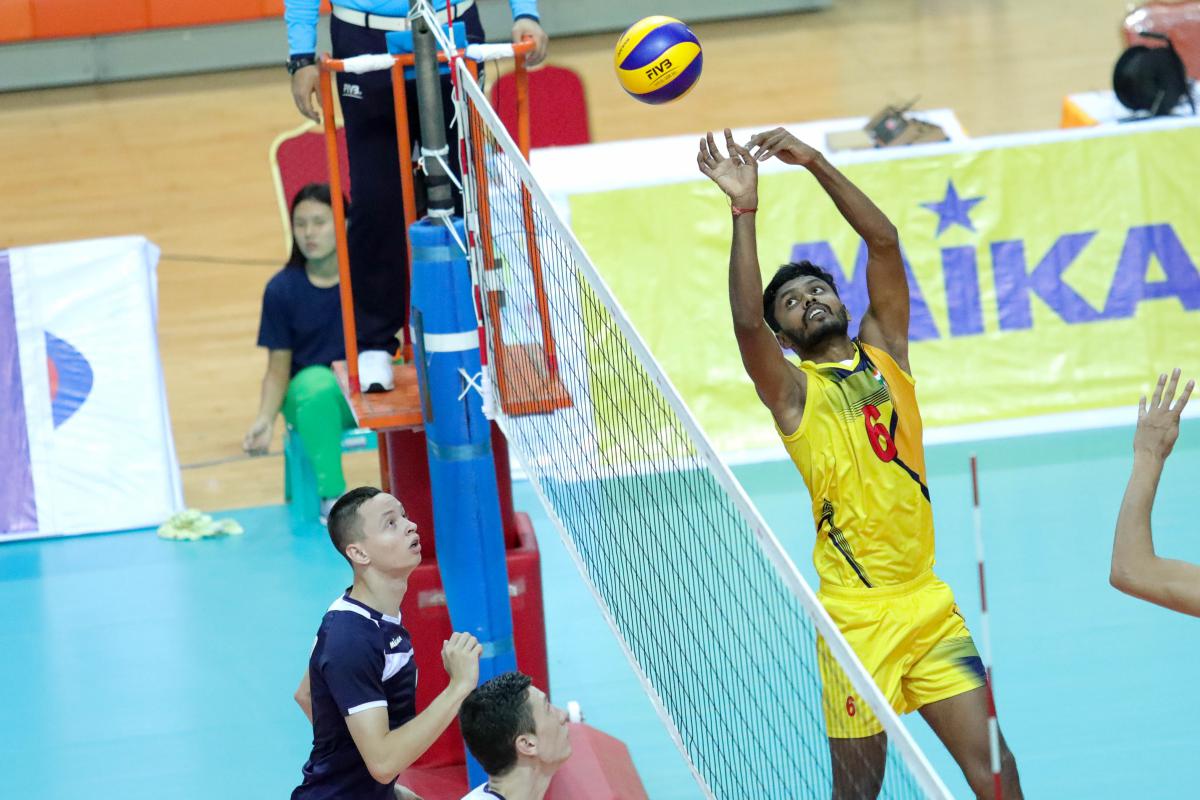 "However, the process of setting is complex because there are many different things involved in each play. It is difficult to read the opponent's plan as well and when our team's Plan A, B or C doesn't go as expected, I have to find an alternative move to succeed."
He is already heralded as one of the best talents of Indian volleyball in recent times and will undoubtedly play a much bigger role in the future. He is already making huge strides for his nation but he remains driven to achieve bigger goals.
"There are many players like Amit Gulia, not just me, who can give India a bright future in volleyball.
"This sport has taught me a lot of valuable lessons like to always have a fighting spirit, stay disciplined, be punctual and help others grow with you. It is important to believe in your skills and to bring a winning attitude on the court.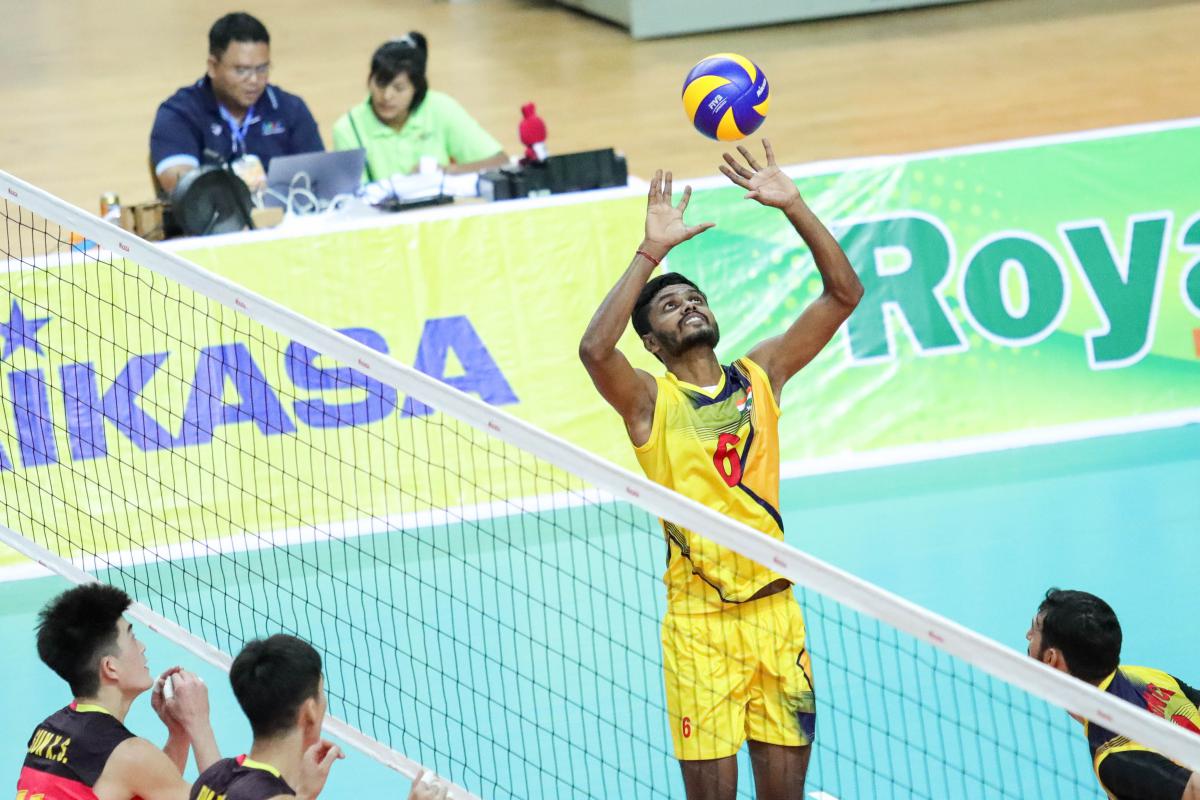 "I want to improve on my skills and share my plans with my coaches so that there would not be any conflicts on the schedules. My brother who lives in the United States helps me a lot as he motivates me and tracks my performances. He gives me feedback on how to improve my skills.
"I want to play in the Olympics and I would like to win a medal for my nation. I also want to play overseas and learn the different playing techniques."
Related links of AVC
AVC Website: click www.asianvolleyball.net
AVC Facebook: click www.Facebook.com/AsianVolleyballConfederation
AVC Twitter: click: https://twitter.com/avcvolley
AVC Instagram: click: https://www.instagram.com/avcvolley/?hl=en
AVC Youtube: click: Asian Volleyball Confederation
AVC WeChat: Asian Volleyball Confederation