Chatchu-On fires 33 points for the win
Thailand won the first five-setter of the FIVB Volleyball Women's World Championship 2022. In a Pool B encounter with the world's sixth-ranked team Türkiye at the GelreDome in Arnhem on Saturday, outside hitter Chatchu-On Moksri hammered out 33 points towards a nail-biting 3-2 (17-25, 31-29, 22-25, 25-19, 15-13) victory.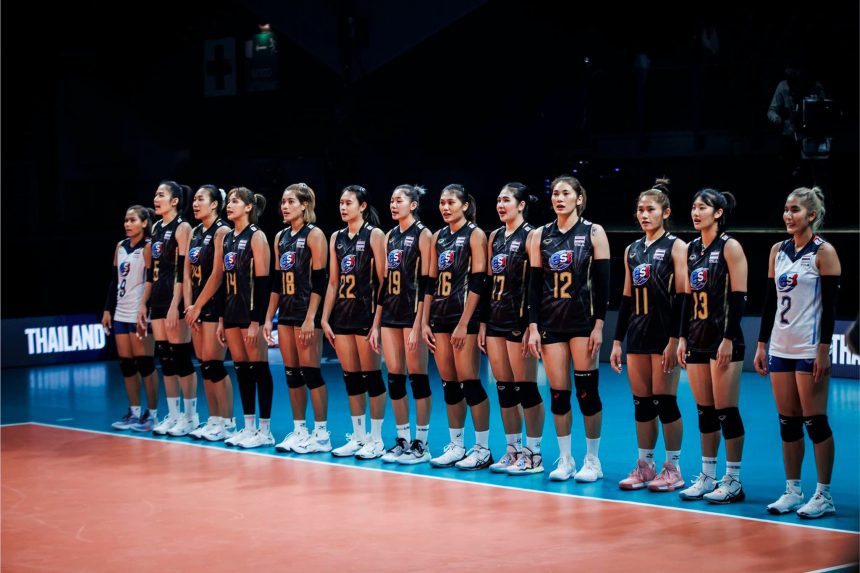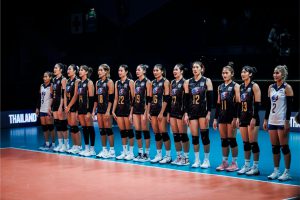 In the first match of the pool on Friday evening, hosts Poland claimed a four-set win over Croatia. Later on Saturday, at 18:30 local time (16:30 GMT), the remaining two teams in the pool, the Dominican Republic and Korea will take to the court in Arnhem. The top four teams from each of the four round-robin pools will advance to the second pool phase of the tournament.
Chatchu-On's match high of 33 points included three serving aces, two kill blocks and 28 spikes at a 51% success rate in attack. Turkish opposite Ebrar Karakurt was her team's high scorer with 24 points to her name, including three aces and three blocks. Middle blocker and captain Eda Erdem impressed with five of Türkiye's 15 stuffs in the match.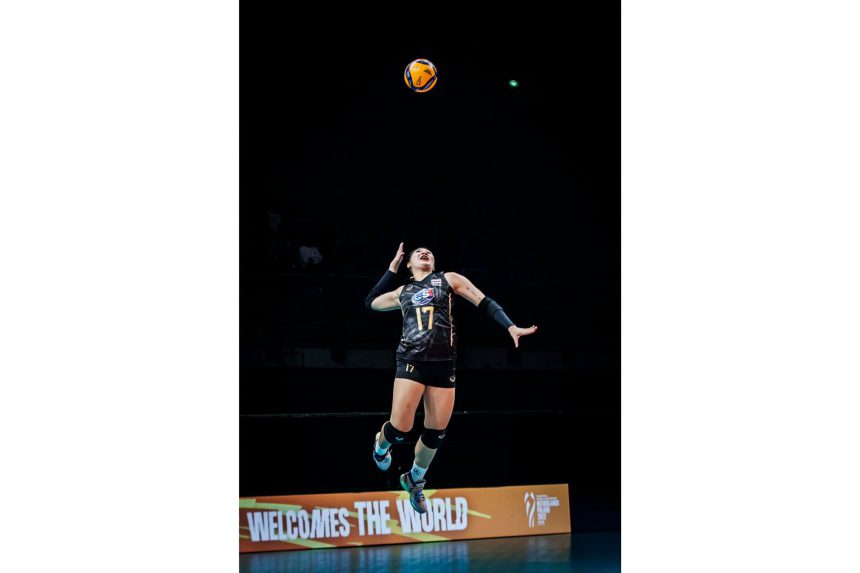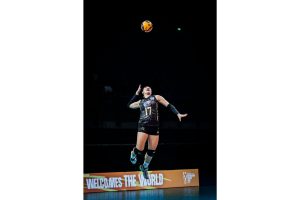 Thailand's middle Thatdao Nuekjang kill-blocked for the first point of the match and spiked for the second, but Türkiye quickly caught up. Their middle Zehra Gunes aced for 5-4 to put her team in front for the first time. An even battle unfolded through 10-10, after which Gunes and Karakurt combined scored four consecutive points in a row, a block and a spike each, to widen the gap to 14-10. The Turks dominated the rest of the set. An ace by outside hitter Saliha Sahin extended their lead to seven points at 19-12 and finally an attacking error by Thailand finished the set off at 25-17 Türkiye's way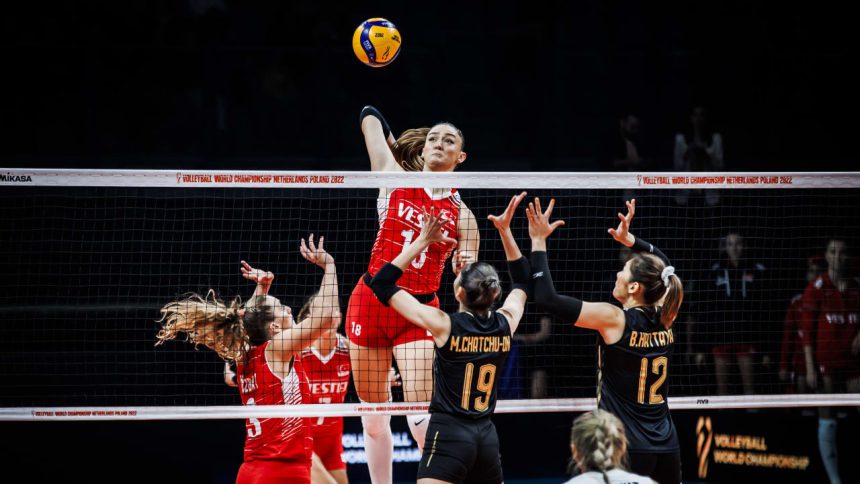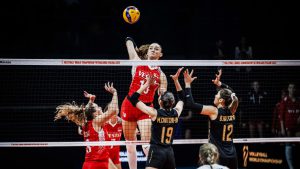 Zehra Gunes attacks through the middle
Chatchu-On produced several break points early into the second set including an ace for a 6-3 Thai lead. Türkiye put away four points in a row to level it at 8-8, but Thailand responded immediately with a four-point series of their own to run off again with a 12-8 advantage. Karakurt produced an amazing series of three back-to-back aces to put her team in the lead at 17-16. Outside Hande Baladin added one more for 19-17. The Asians fought back to reach their first set point at 24-23 on an off-the-block hit by opposite Pimpichaya Kokram. With sub-in Ilkin Aydin on fire, the Turks denied five Thai set points and wasted one of their own until Chatchu-On's off-the-block swing put an end to it all deep into the overtime, 31-29.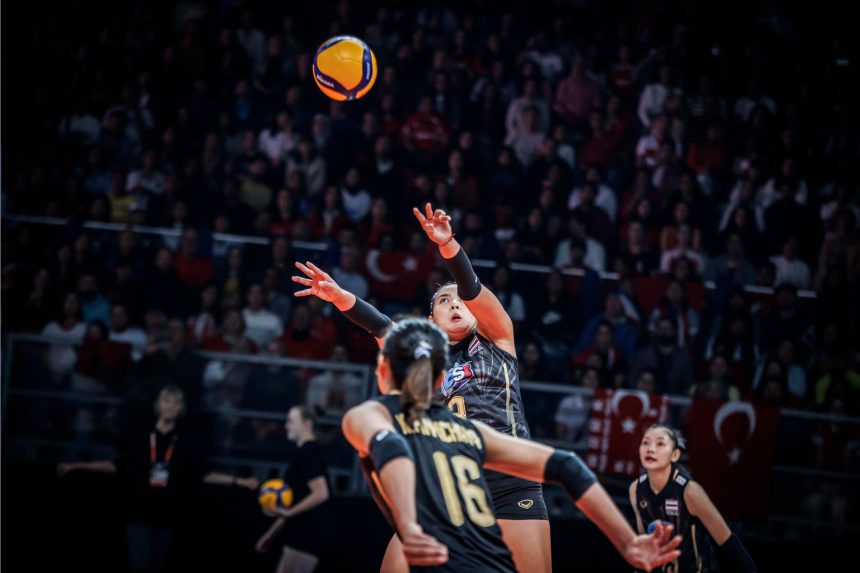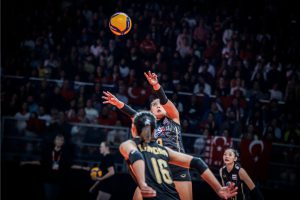 Türkiye stormed into set three on a 4-1 run. Thailand caught up momentarily at 6-6, but it was for the last time in the set. Coach Giovanni Guidetti's side took control, outplaying the opponents mostly with their blocking efforts. The gap went as wide as five points at 15-10 and despite the three aces Thailand delivered, two by Chatchu-On and one by middle Hattaya Bamrungsuk, they could only get back to within one. Karakurt put away the 24th point to bring in set point and sub-in setter Elif Sahin converted it to a 25-22 win with a surprising two-handed tip on two.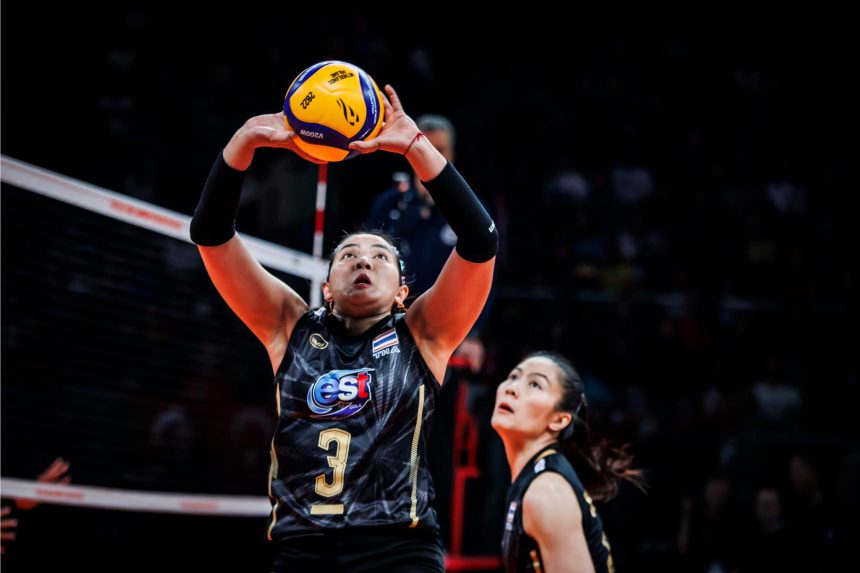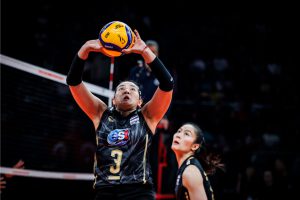 Thailand made a great start to the fourth set to break away in the score. Chatchu-On killed an overpass for an 11-6 lead and monster-blocked to extend it to 12-6. Baladin finished off a spectacular long rally to narrow the gap to 13-8 and get a great Turkish comeback started. Gunes followed up with an ace before sub-in opposite Meryem Boz added two more points with an elegant tip and a block for 13-11.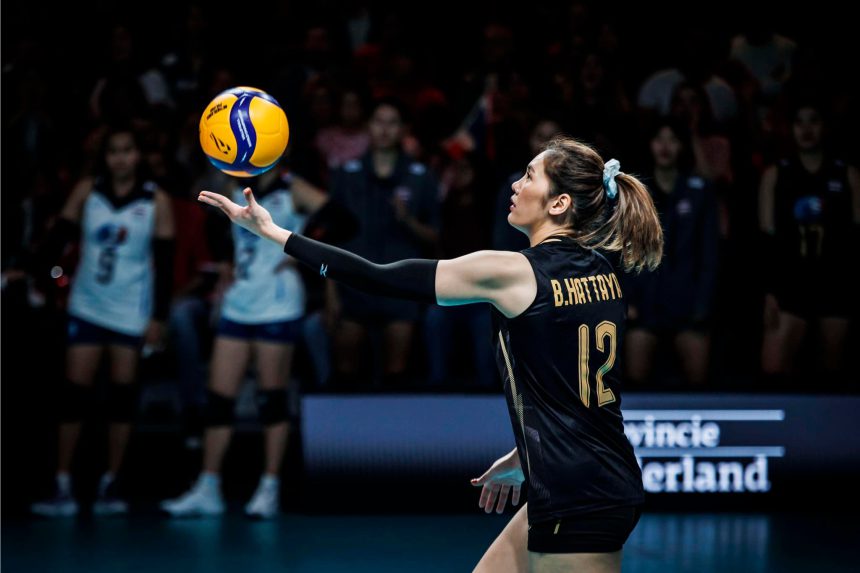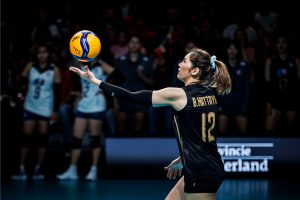 Shortly after, two back-to-back tips by Aydin put her team in the lead with a 16-15 advantage, but it was their first and last in the set. A six-point series by Thailand, with outside Sasipapron Janthawisut behind the serving line, including an ace for 22-17, brought the team to within two points of winning the set. Chatchu-On delivered the winner with an off-the-block spike for 25-19.
The fierce battle on the court continued in the tie-breaker. Türkiye had the upper hand in the first half of the set, with Baladin acing for a 6-4 lead. However, right after the side switch, Thailand levelled it at 8-8 and a monster block by setter Pornpun Guedpard gave them a 9-8 advantage. A back-row kill by Sasipapron widened the gap to 10-8. It was time for the Turks to fight back and, with Karakurt on fire, they caught up at 11-11. In the epilogue, Thatdao scored a break point with a monster block for 14-12. Türkiye denied the first match point, but on the second a service error by Baladin handed Thailand a 15-13 win.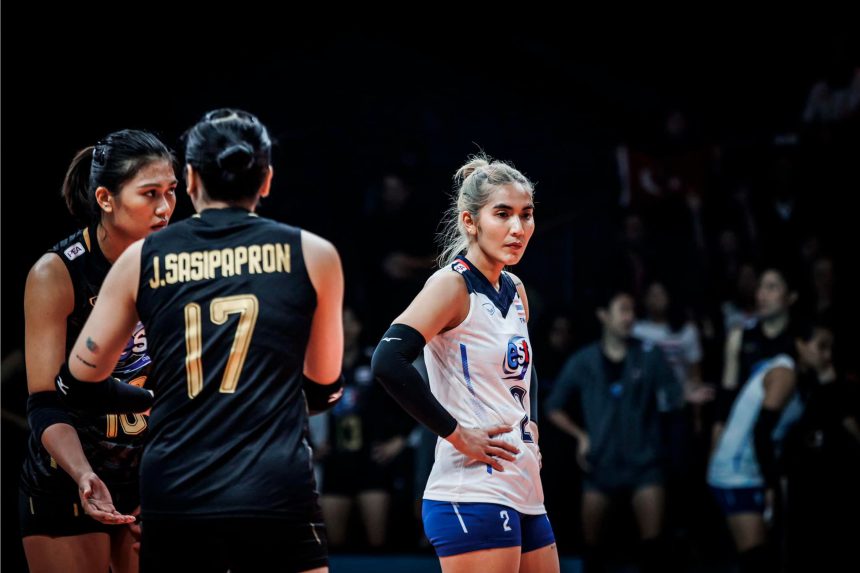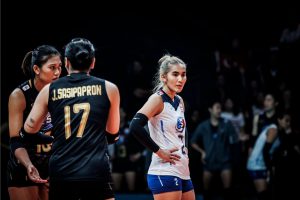 "I don't know what to say. My heart is full of happiness to win this match today because we worked and trained very hard before that. I want to thank all my teammates for helping each other and playing a fantastic game. We wanted to show our best performance and the style of volleyball that we love, no matter if we won or lost," said Chatchu-On upon the victory.
Saturday's Pool A programme also includes two matches. In the first one, Belgium claimed a 3-0 (25-15, 27-25, 25-15) shutout of Puerto Rico. In the second, Italy mastered a 3-0 (25-10, 25-12, 25-16) sweep of Cameroon. USA and Kazakhstan will open Pool C for business at 19:30 local time (17:30 GMT). An hour later, Brazil will take on Czechia in the first Pool D game.
https://www.instagram.com/p/Ci4BLgwIbrs/
Related links of AVC
AVC Website: click www.asianvolleyball.net
AVC Facebook: click www.Facebook.com/AsianVolleyballConfederation
AVC Twitter: click: www.twitter.com/AsianVolleyball
AVC Instagram: click: https://www.instagram.com/avcvolley/?hl=en
AVC Youtube: click: Asian Volleyball Confederation
AVC WeChat: Asian Volleyball Confederation