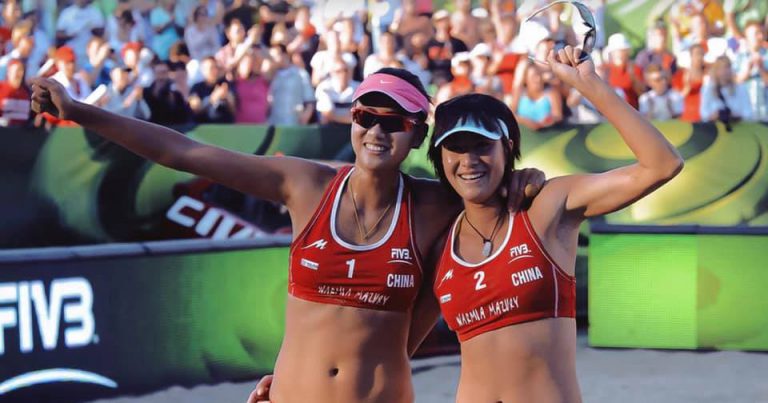 Xue Chen and Zhang Xi celebrate seven glorious years in beach volleyball
From 2006 to 2013, Xue Chen and Zhang Xi stepped up with stellar performances for China and showed the world that they were truly a world-class team.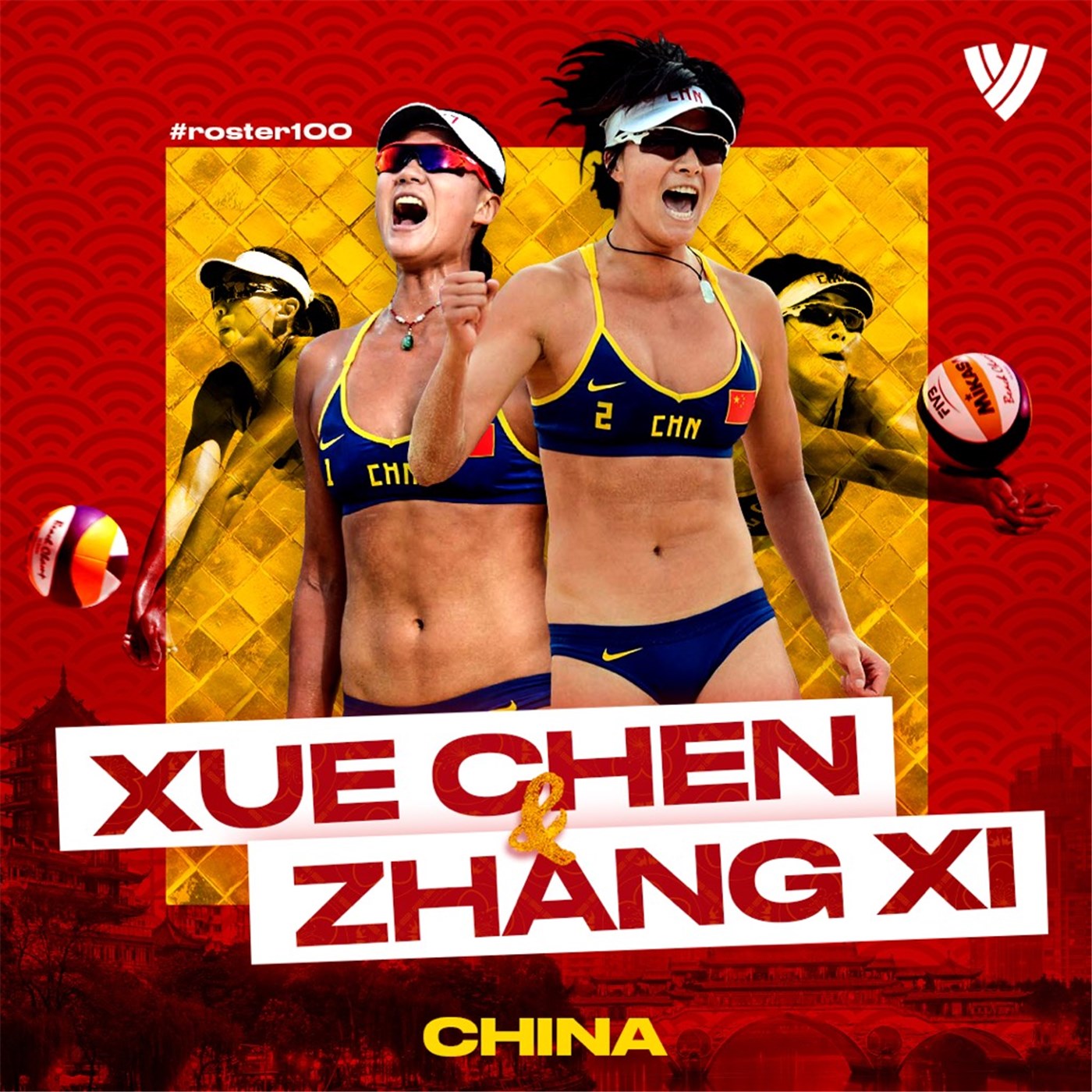 "Xue was my partner for seven years and those were the most important and most remarkable years of my life," Zhang said.
"We have a lot of good memories on and off the court because she is the kind of partner who always inspires and teaches you to live in the moment. She was never afraid to step out of her comfort zone and try something new.
"I enjoyed every moment we played together and those that we spent outside the court. The most fascinating thing was how it taught us to support each other and believe in the partnership no matter what.
"In those seven years, we were able to experience the ups and downs of playing, but we always believed that we could become a better partner for each other."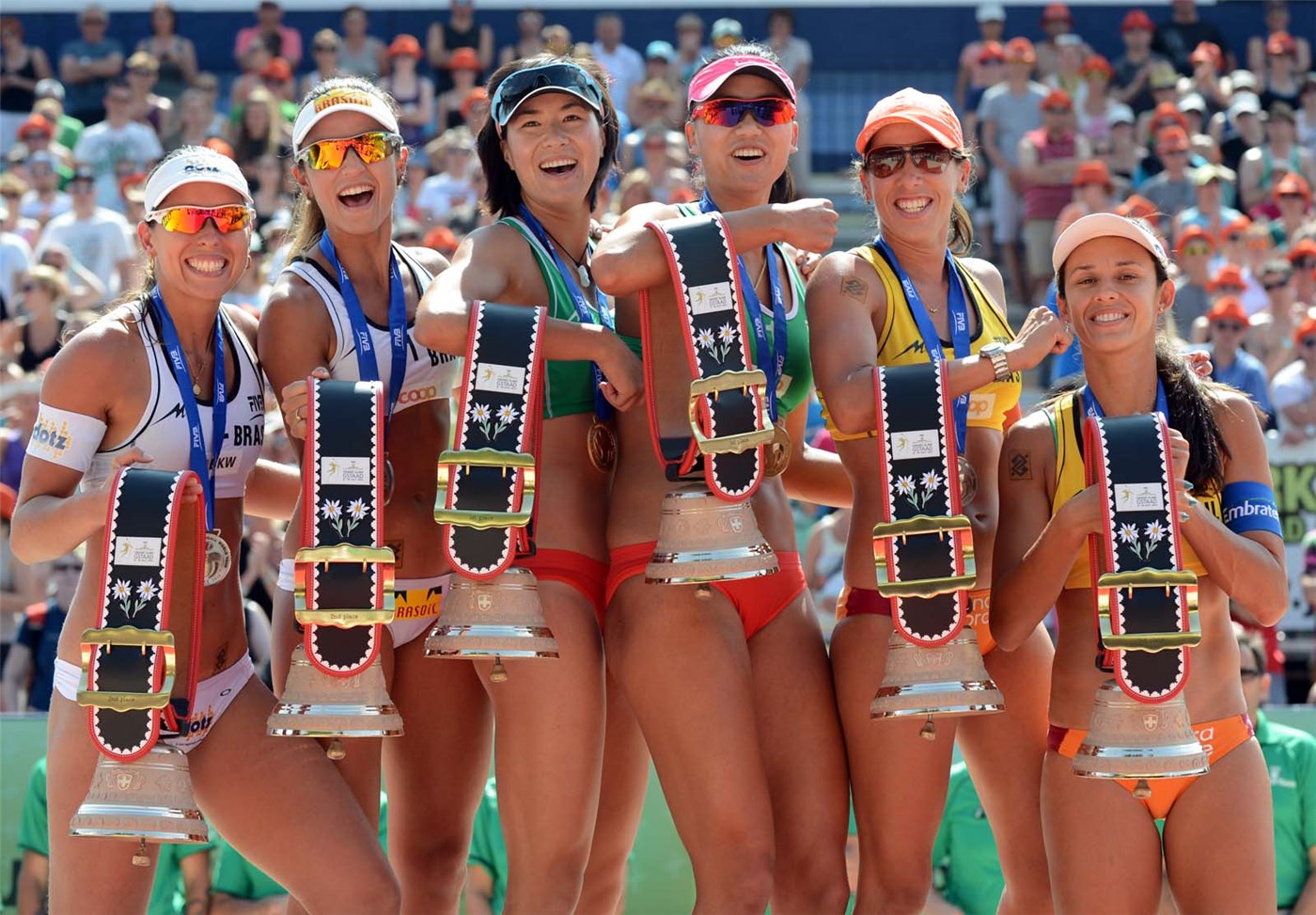 Xue Chen and Zhang Xi took gold at the 2013 FIVB Gstaad Grand Slam
And Xue certainly shared the sentiment. "Since we spent most of our time together for seven years, we got to know each other really well. We are like sisters and we are friends for life," she said.
"Zhang Xi has that strong ability to accomplish things as long as she sets her mind to it. She never hesitates and that is a great quality that has helped her reach her goals over and over again. She's strong on the court, but she is very thoughtful and gentle off the court. That's why she gets along well with everyone.
"As partners, we complemented each other. She is calmer and I am more aggressive. She is more stable than I am, especially in difficult situations. So she would always be the one who would get us out of a deadlock.
"As for the common traits, we were both competitive. We shared the same goals and we communicated well and when we faced different problems, we found solutions right away. I think these were the things that made us a successful combination.
"We created many great memories together. Our travels, interviews, podium and gold medal wins and doing fun stuff are things that made our partnership irreplaceable."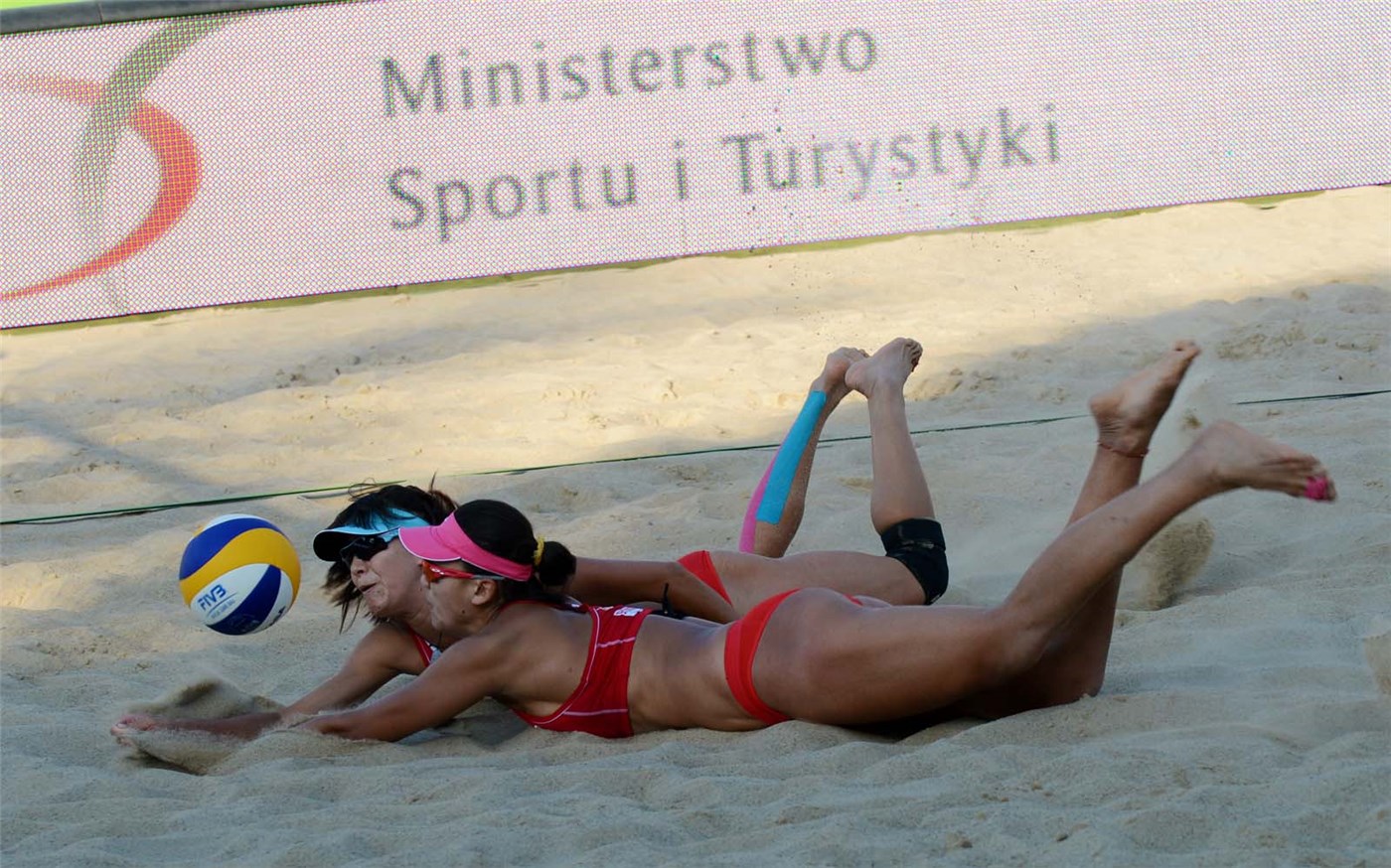 Xue and Zhang both dive for the ball
Among those great memories was their 2013 FIVB Beach Volleyball World Championship title win in Stare Jablonki in Poland.
"The most memorable for me was the 2013 World Championship. We weren't in good shape at that time because of my back injury and Xue didn't feel well because of her shoulder," Zhang recalled.
"We weren't expecting to win the title, but after three long days of being patient and persistent in our battles, that's when we realised we had a shot at winning our first FIVB World Championship.
"We played the German team (Karla Borger/Britta Buthe) in the final. They were the most improved team that year. I don't like playing tight matches, but we won by two points in the third set to win the title. That was so intense, but it was definitely exciting."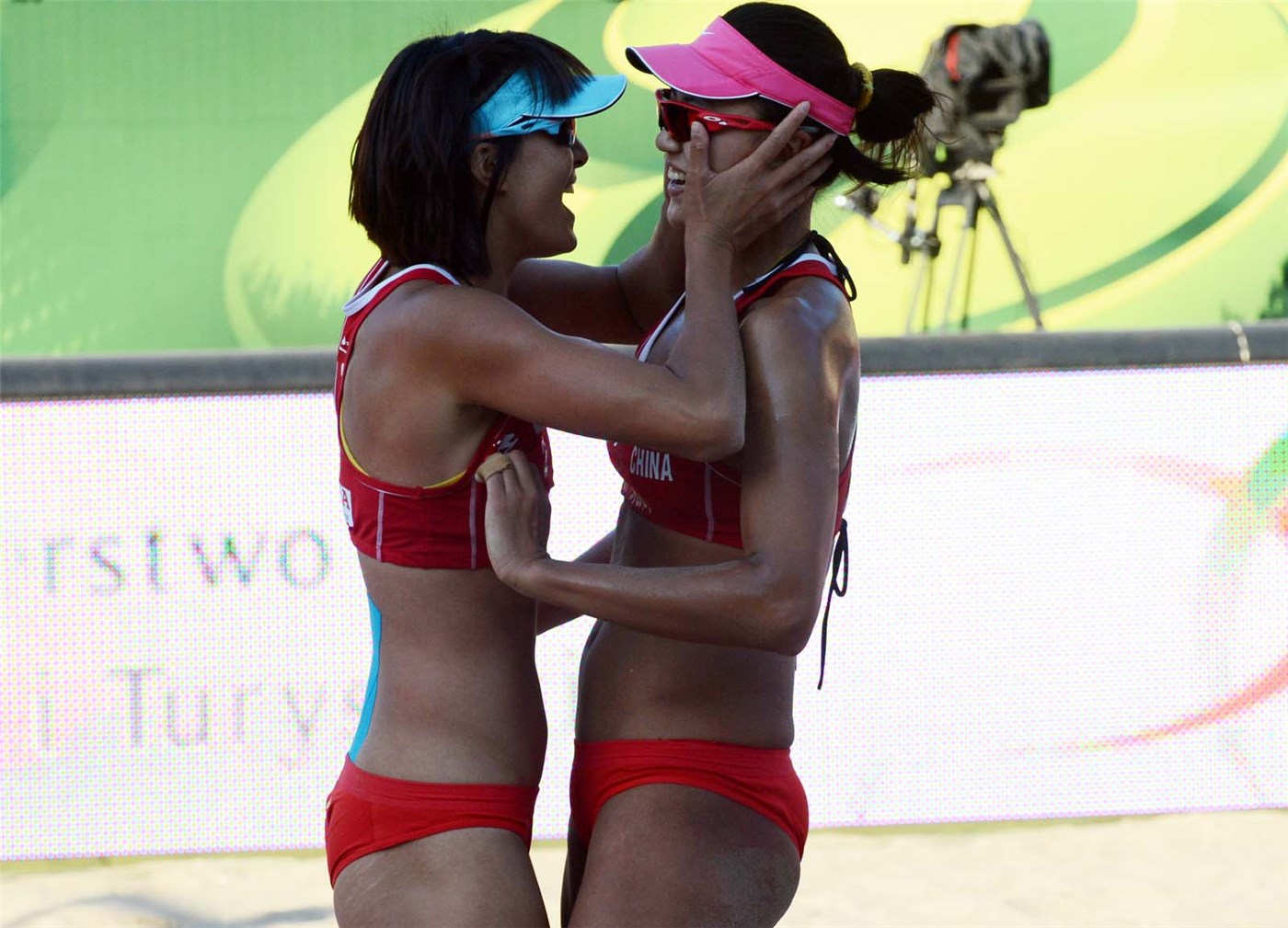 Xue Chen and Zhang Xi celebrate their 2013 World Championship win
"The 2013 World Championship was my last World Championship with Zhang Xi and our second-to-last tournament before she retired, so we hoped for a good result," Xue added.
"I remember we lost the first match in pool play. It felt like neither of us were on the right track, but that match was a wake-up call. So after that we played each match as if it were our last. We eventually got our rhythm and we prevailed in the end to gain our highest achievement as partners.
The Chinese pair went on to win gold at the FIVB World Tour Gstaad Grand Slam – after which Zhang decided to retire.
"I believe no athlete wants to end their career like this. However, I knew my injury would not make me a competitive athlete for too long, so I decided to go back to school to finish my undergraduate degree. I think it was the right thing to do because I felt that I needed to recover." Zhang said.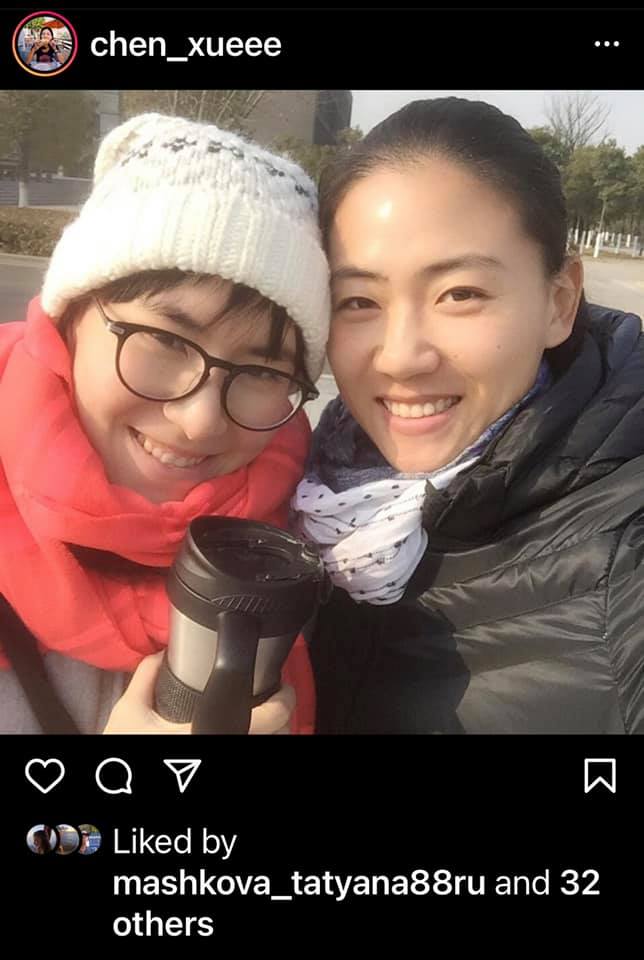 "I earned my law degree from Nanjing University and on the side, I learned yoga and pilates. I learned a lot from school and from my friends at that time. And I was also just trying to see where my heart would take me next.
"Now I am doing an LLM programme (Master of Laws) at Chapman University in California. I hope that in the future I will be able to join the FIVB family again and offer my services to the athletes."
Xue, on the other hand, continued to play with different partners. But she was also hounded by injuries along the way. She finished a degree at Nanjing University and returned to play in 2018. While waiting for her next competition, she also got to serve as a founding member of the FIVB's Athletes Commission.
Looking back at her education, Xue said: "I remember this funny story of being the tallest one in class when I was in middle school. On the first day of school, the teacher entered the classroom, we stood up to welcome her. Then the teacher looked at me and said 'please don't stand on the chair'.
"I was so confused until she said it again, making the entire class burst into laughter. Without waiting for me to answer her question, my classmate told the teacher that I was not standing on the chair and that I was just really tall."
Xue fought her battles, and says beach volleyball has given her a great deal.
"The last 10 years have been a roller coaster ride for me. There were many highlights before 2014, and then I experienced two injuries and was side-lined for four months.
"A lot of things have happened since. I failed to participate at the Rio 2016 Olympic Games, I had to change partners twice and then switched my position from blocker to defender.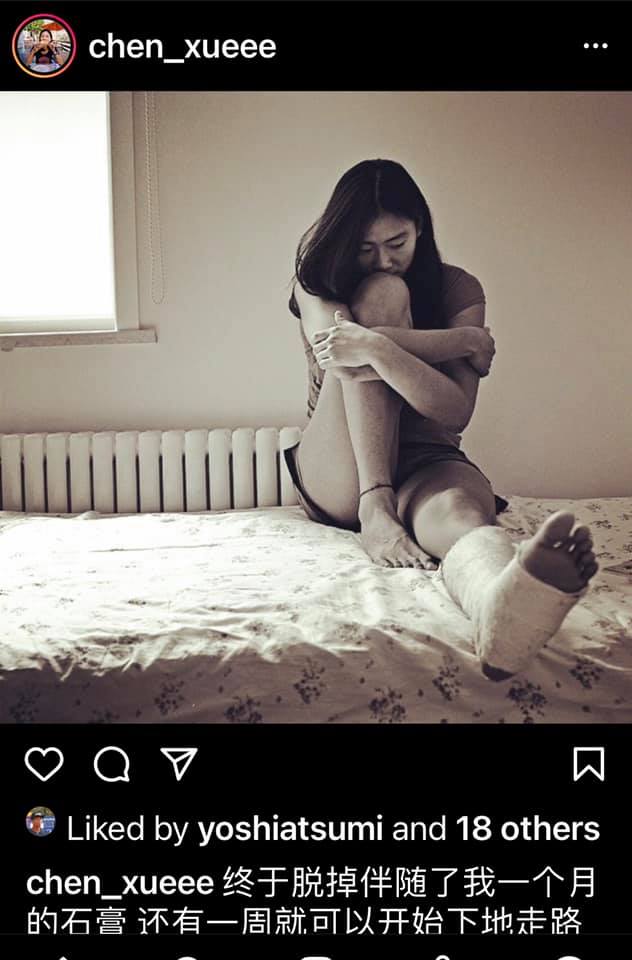 "But now I always tell myself to adopt a 'beginner's mind', to remind me why I came back to play again – because I have that passion within me to fulfil my unfinished dream. This has kept me motivated every single day.
"Life is not about winning or losing. For sure there will be ups and downs, but you have to live in the moment, be calm and seize the opportunity once it's there.
"There are many things that beach volleyball has given me. Since our achievements with Zhang, many Chinese people have got to know about beach volleyball and recognise us. We learned a lot from the sport and got to know about different cultures by traveling to many countries."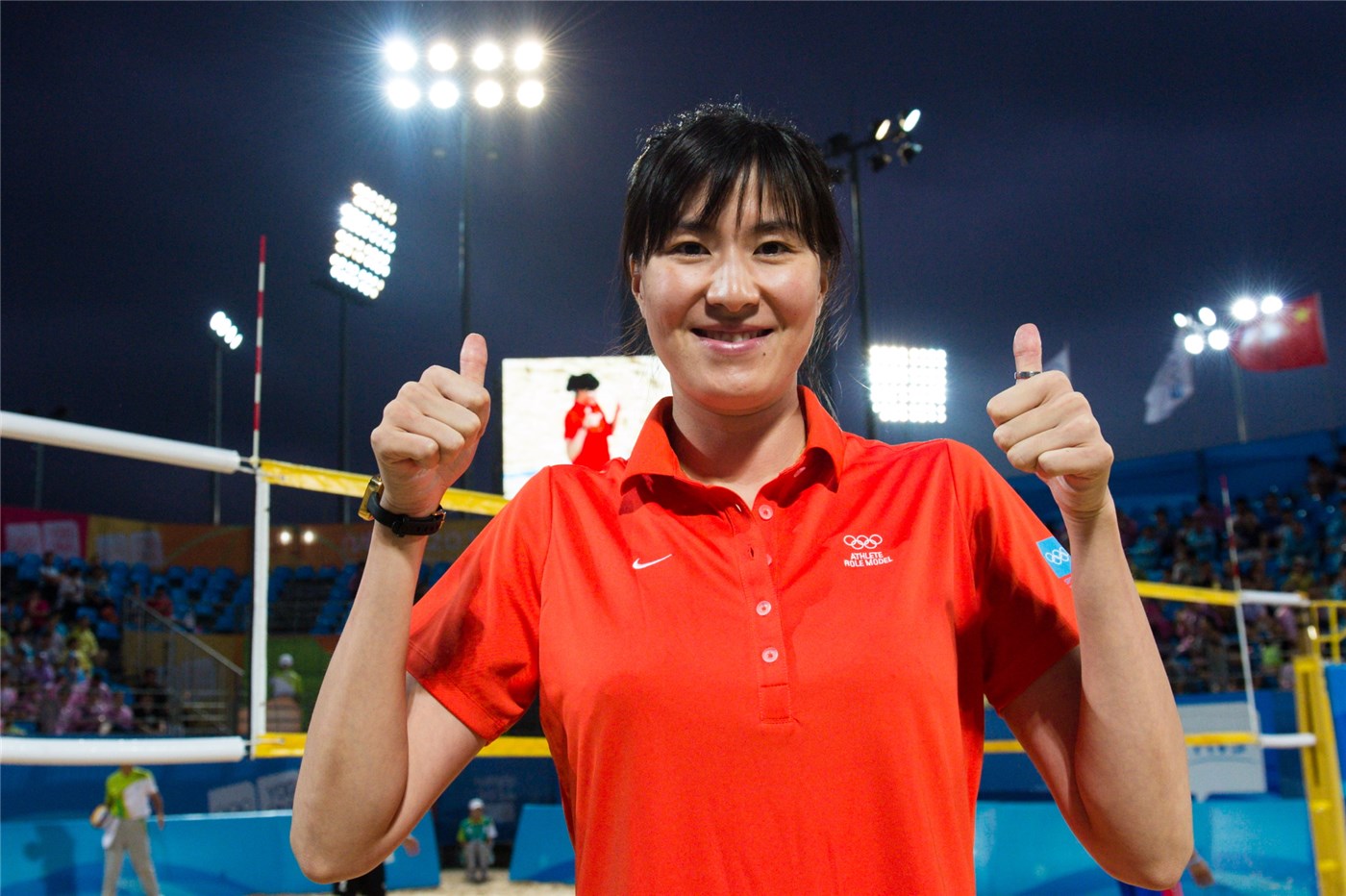 Zhang Xi as Athlete Role Model at the Youth Olympic Games in Nanjing
Xue and Zhang may have chosen different paths, but their passion for the sport remains the same.
Zhang said she had these great lessons to share with her fellow athletes:
"The first lesson that I want to share with my friends is to enjoy each and every match you play because every moment that we are able to play is precious. An athlete's time is limited, so always make the best of what you've got.
"The second lesson is to take good care of yourself when you are competing. Always give yourself a good warm-up before matches and a good stretch after. It is important for an athlete to be able to make their sports journey longer.
"The third lesson is to record beautiful moments and remember the small details. Maybe the only thing I regret is that there were times I focused too much on the road instead of the streets."
Related links of AVC
AVC Website: click www.asianvolleyball.net
AVC Facebook: click www.Facebook.com/AsianVolleyballConfederation
AVC Twitter: click: https://twitter.com/avcvolley
AVC Instagram: click: https://www.instagram.com/avcvolley/?hl=en
AVC Youtube: click: Asian Volleyball Confederation
AVC WeChat: Asian Volleyball Confederation