Bangkok, Thailand, April 13, 2021 – With the COVID-19 situation in Vietnam drastically improving, the first round of the Vietnam National Volleyball Championships Bamboo Airways Cup 2021 kicked off in style on April 10.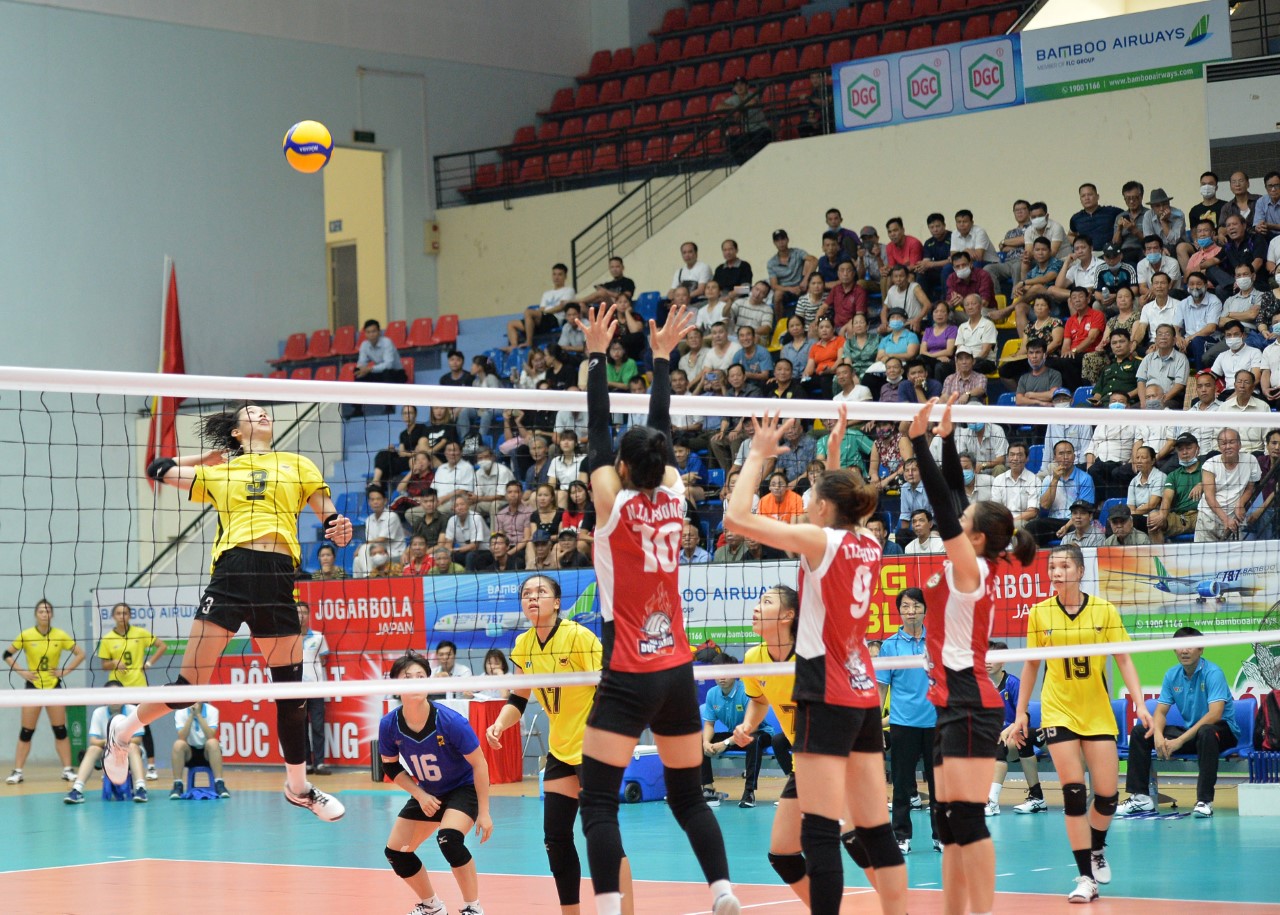 Teams participating in the championships have been split into Pool A and Pool B, with five teams apiece in both men's and women's events competing in Pool A in Quang Ninh. The other five teams each in both categories join the fray in Pool B in Hanoi.
The opening ceremony took place on April 10 in Hanoi with live broadcast on TV, while the auspicious ceremony was also held in Quang Ninh via online live streaming.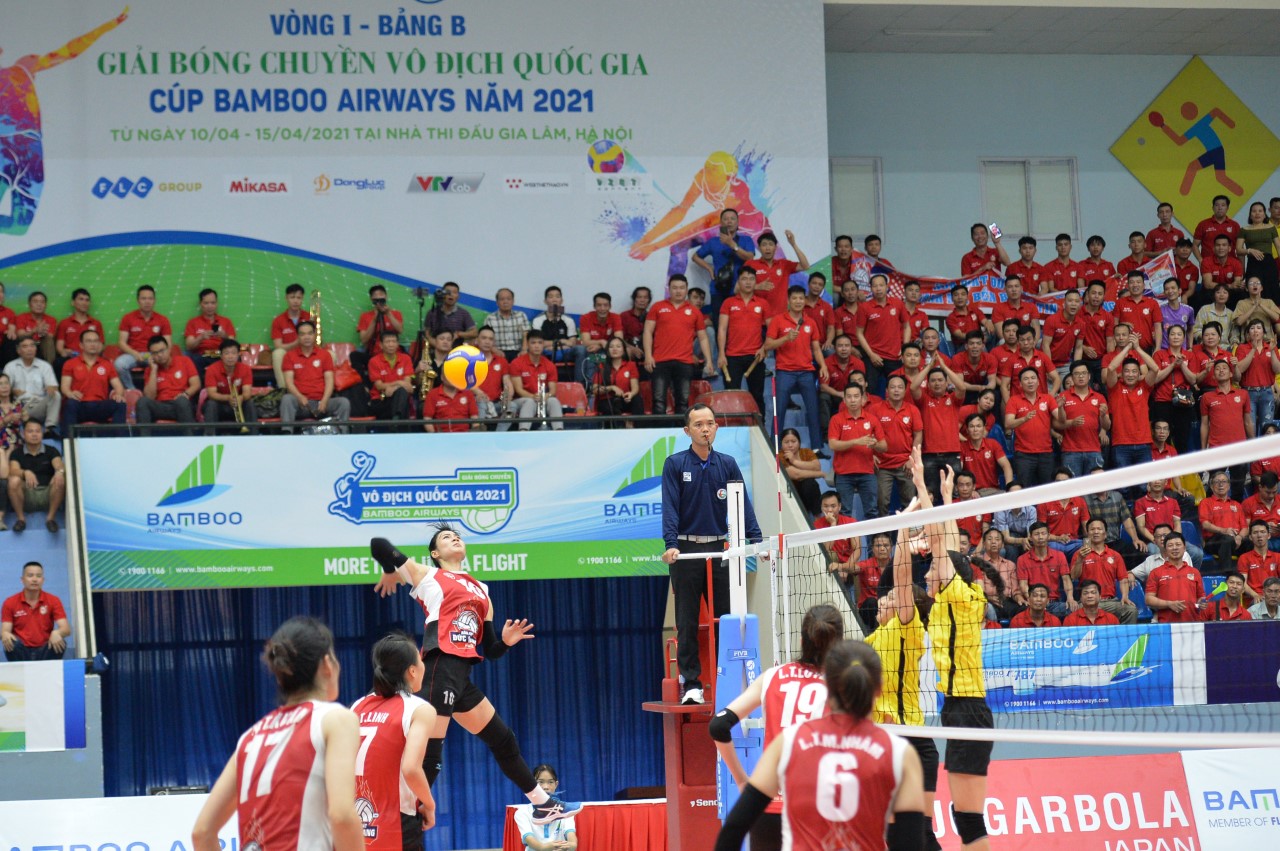 Because no social distancing is required in Vietnam, so many spectators survived the hot summer weather to throng into the competition halls to support their beloved teams and players.
As Quang Ninh Competition Hall will be used as the main venue for the SEA Games in December, this tournament, therefore, serves as a test event ahead of the Games.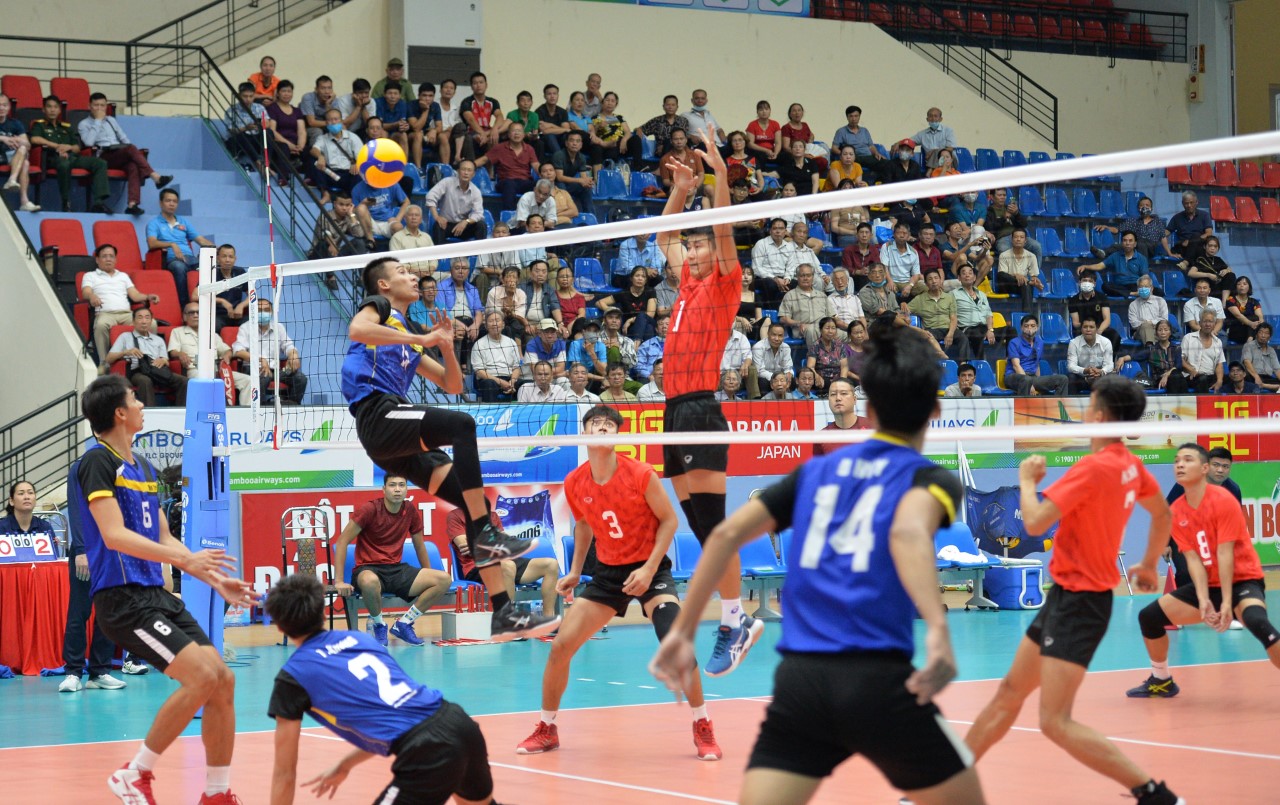 After the Opening Ceremony in Pool A, hosts Than Quang Ninh women's team played the curtain-raisers against Vietinbank. Quang Ninh recruited new head coach, Mr Nguyen Tuan Kiet, Vietnam national team head coach, and some of his national players including Luu Thi Hue and Doan Thi Xuan, while Vietinbank is coached by Ms Pham Thi Kim Hue, former national player who has been promoted for the first time to be the head coach. Than Quang Ninh proved much stronger to brush off their rivals in entertaining straight sets 25-19, 25-18, 25-11.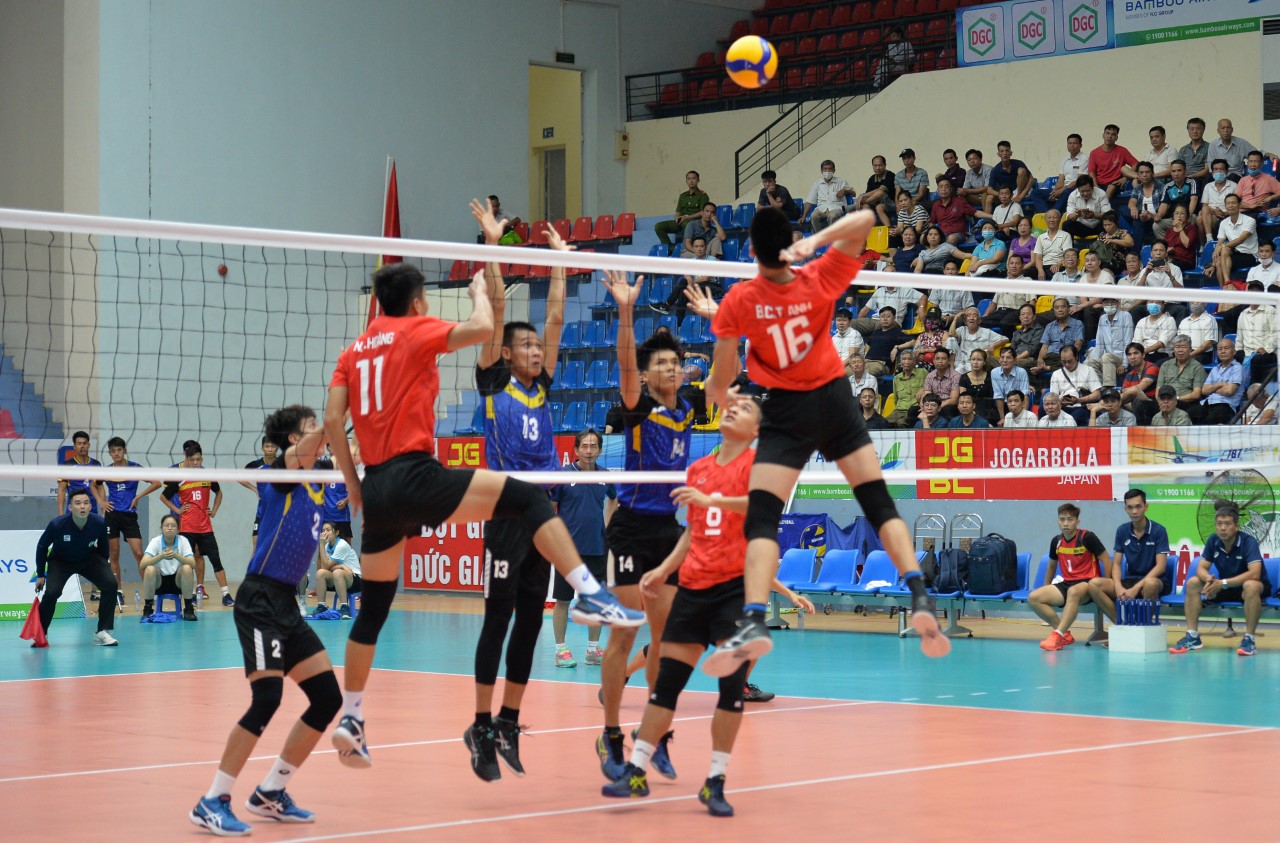 Meanwhile in Pool B, Gia Lam, Hanoi is home of the Duc Giang Chemical. With the spectators full to its 2,500 seating capacity, hosts Duc Giang also got their first match off to a winning start following their 3-1 (24-26, 25-20, 25-11, 25-20) comeback win against Thai Binh.
Four matches have been held daily in each competition hall, while all participating teams will complete their first-round encounters on April 15.
Top four teams in both men's and women's events will then contest the Hung Vuong King Cup in Phu Tho from April 18 to 21, 2021.
The second round and final round of the championships will be held between December 14 and 25, 2021 in Quang Nam and Dak Nong.
RESULTS
POOL A in Quang Ninh
April 10
Men
Ha Tinh b Than pho Ho Chi Minh 3-2 (20-25, 21-25, 25-13, 25-19, 15-13)
La Vie Long An b Ha Noi 3-1 (17-25, 25-22, 27-25, 25-22)
Women
Ninh Binh Doveco b Hai Tien Thanh Hoa 3-1 (25-19, 25-21, 16-25, 25-21)
Than Quang Ninh b Vietinbank 3-0 (25-19, 25-18, 25-11)
April 11
Men
Trang An Ninh Binh b Thanh pho Ho Chi Minh 3-1 (21-25, 32-30, 25-23, 29-27)
Ha Tinh b La Vie Long An 3-1 (21-25, 25-22, 25-19, 25-16)
Women
Thong tin – FLC b Ninh Binh Doveco 3-2 (20-25, 25-16, 25-17, 23-25, 15-12)
Vietinbank b Hai Tien Thanh Hoa 3-2 (25-19, 20-25, 16-25, 25-23, 15-11)
April 12
Men
Trang An Ninh Binh b Ha Noi 3-0 (25-22, 25-22, 25-23)
Thanh pho Ho Chi Minh b La Vie Long An 3-1 (19-25, 25-23, 25-23, 25-14)
Women
Thong tin – FLC b Than Quang Ninh 3-2 (18-25, 19-25, 25-16, 25-22, 15-7)
Ninh Binh Doveco b Vietinbank 3-0 (25-23, 25-15, 25-18)
April 13
Rest Day
April 14
Men
Ha Tinh v Trang An Ninh Binh
Ha Noi v Thanh pho Ho Chi Minh
Women
Hai Tien Thanh Hoa v Thong tin – FLC
Tran Quang Ninh v Ninh Binh Doveco
April 15
Men
La Vie Long An v Trang An Ninh Binh
Ha Noi v Ha Tinh
Women
Vietinbank v Thong tin – FLC
Than Quang Ninh v Hai Tien Thanh Hoa
POOL B in Gia Lam, Hanoi
April 10
Men
Bien Phong b VLXD Bình Dưong 3-2 (23-25, 25-15, 25-16, 25-22, 21-19)
Sanest Khanh Haa b The Cong 3-2 (25-19, 27-29, 25-14, 21-25, 15-12)
Women
Kinh Bac b Dak Lak 3-0 (25-23, 25-14, 25-17)
DUC GIANG b Thai Binh 3-1 (24-26, 25-20, 25-11, 25-20)
April 11
Men
Bien Phong b Ben Tre 3-0 (25-21, 25-12, 25-20)
Sanest Khanh Hoa b VLXD Binh Durong 3-0 (25-16, 25-20, 25-23)
Women
Dak Lak b VTV Binh dien Long An 3-0 (25-17, 25-17, 25-22)
Kinh Bac b Thai Binh 3-0 (25-23, 25-14, 25-17)
April 12
Men
The Cong b Ben Tre 3-1 (25-16, 23-25, 25-17, 25-21)
Sanest Khanh Hoa b Bien Phong 3-2 (25-19, 25-20, 24-26, 22-25, 16-14)
Women
VTV Binh dien b DUC GIANG 3-2 (20-25, 21-25, 28-26, 25-21, 15-10)
Thai Binh b Dak Lak 3-0 (25-20, 25-14, 25-23)
Related links of AVC
AVC Website: click www.asianvolleyball.net
AVC Facebook: click www.Facebook.com/AsianVolleyballConfederation
AVC Twitter: click: https://twitter.com/avcvolley
AVC Instagram: click: https://www.instagram.com/avcvolley/?hl=en
AVC Youtube: click: Asian Volleyball Confederation
AVC WeChat: Asian Volleyball Confederation