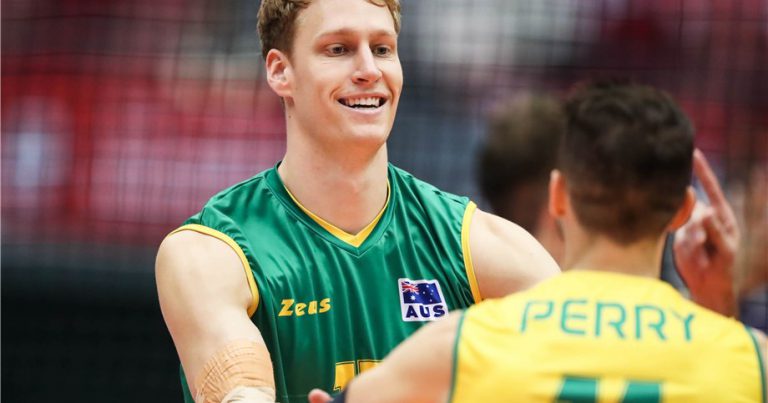 Lausanne, Switzerland, July 18, 2020 – Australian outside hitter Sam Walker has embraced the challenges of his volleyball voyage to enjoy a rewarding professional career. The 25-year-old talked about his life away from home and the wealth of opportunities that have come with it.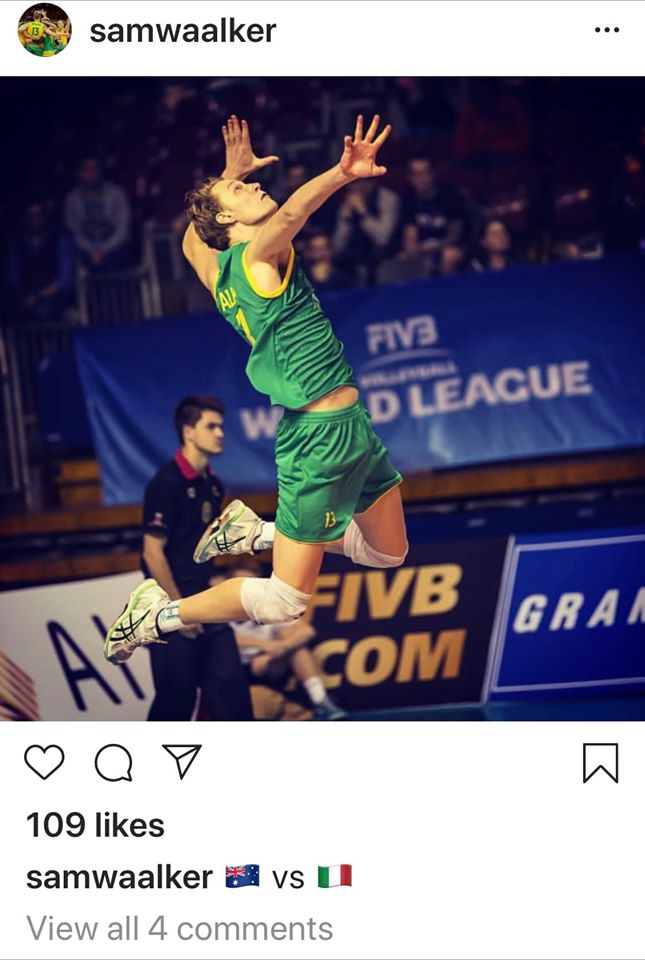 Walker had to leave home at a young age to realise his dream. Instead of feeling that he was missing out, he truly lived and embraced the life of a volleyball athlete.
"In order to get where I am today, I had to move away from my home in Perth when I was 15 to join the national team programme in Canberra," he said. "Which is on the other side of Australia."
"I then left Australia when I was 18 to start my professional career in Europe. Moving away from my Australian support system and living alone at a young age was a big change. The constant challenges and unique opportunities of professional volleyball motivated me to keep playing and improving. I've always been motivated by the possibility of progressing my career to new, exciting places."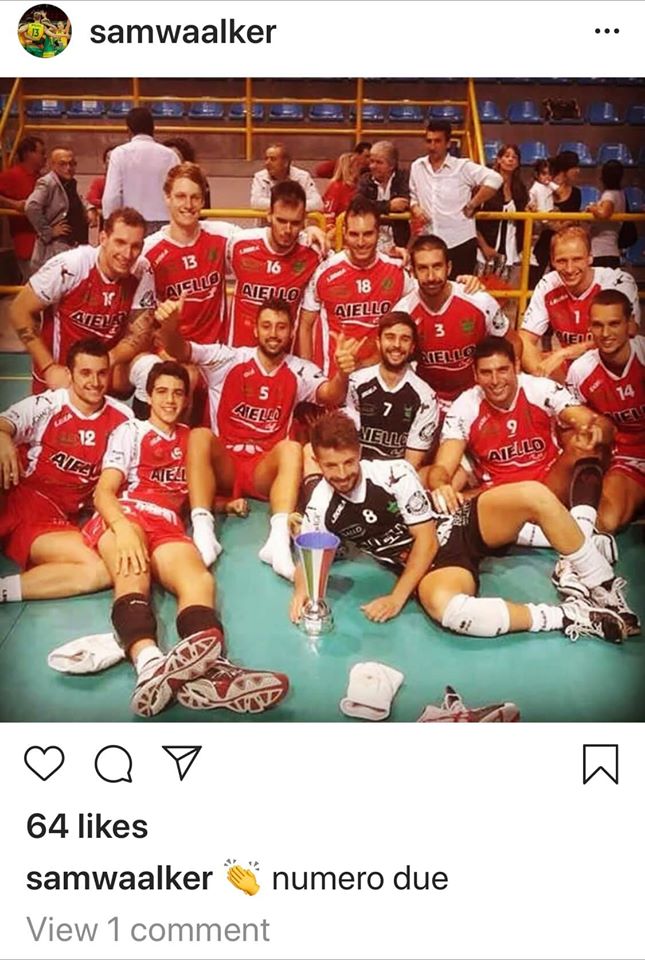 At a young age already Walker was aware of the commitment needed to live the off-court life of a volleyball athlete. He also learned how to balance heavy loads of travelling, studying, competing with the national team and playing professionally.
"I enjoy travelling with the national team because we are not only teammates but also a really close group of friends. We all get along and have a good time on and off the court, making the whole experience enjoyable.
"Life is really busy in the national team. I became used to the schedule and being immersed in volleyball. I also try to enjoy the places I travel to when I can. It's not as busy when you're playing overseas, and I feel like I have a more balanced lifestyle then. I try to relax when I can, spend time with the team and get to know the guys I'm playing with.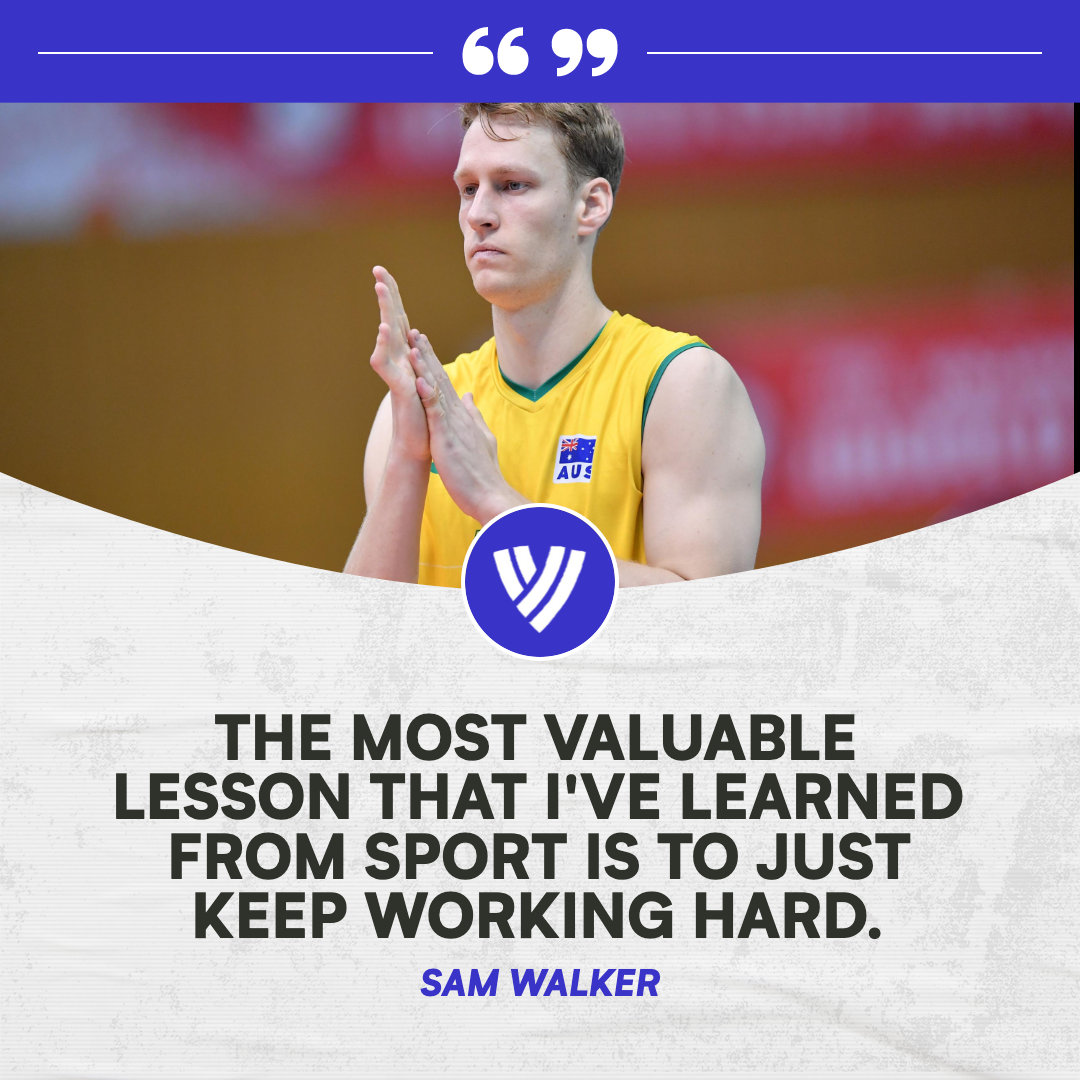 "Being away from friends and family while I play overseas is pretty difficult. I set aside time almost every day to talk with my family back in Australia and my girlfriend comes to visit when she can."
"The most valuable lesson that I've learned from sport is to just keep working hard. In a season or even individual matches, there will always be highs and lows. If you keep putting in 100 per cent and can move on to the next point, game or match – unfazed and confident – you give yourself and your team the best chance at success."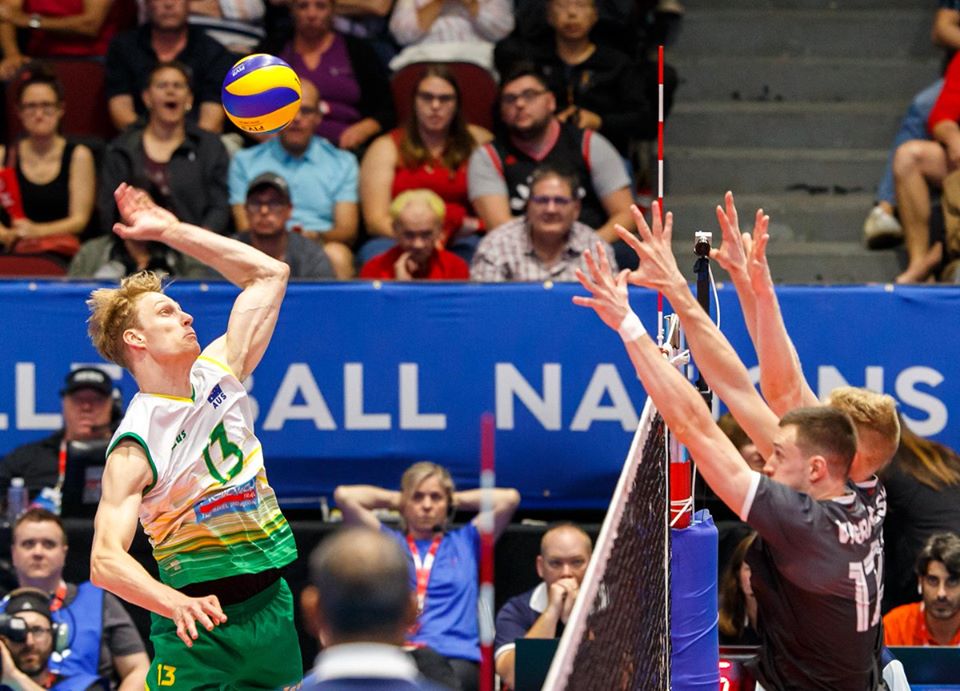 "When I was 17, I played in the 2012 Asian Volleyball Cup in Vietnam. I played opposite and it was a huge step for me and a big challenge. My latest FIVB event was the AVC Tokyo Olympic qualification tournament last January. We were disappointed because we didn't get the result we were after, but when I compare my personal performance to my first event, I have improved immensely.
"I've changed my position as an outside hitter and I'm now comfortable playing at the international level. My skills, physicality and confidence have improved significantly since 2012. My playing style is completely different now.
"I would say my biggest achievement so far is the silver medal at the 2019 Asian Volleyball Championship. It was a huge team achievement and I was playing a larger role in the team. I was also given the award for best outside hitter, so it was also a great personal achievement."
At the FIVB Volleyball Nations League, Walker served up a storm against Brazil, scoring seven aces on June 1, 2019.
"The VNL has always been one of the most exciting periods of the year. It's amazing because of the travel. All over the world and constant games. It's always draining because it is so intense, but also a really fun and rewarding tournament and a great way to start the national team season. The atmosphere in all the stadiums in every country is fantastic to play in front of, as it injects heaps of energy into the games."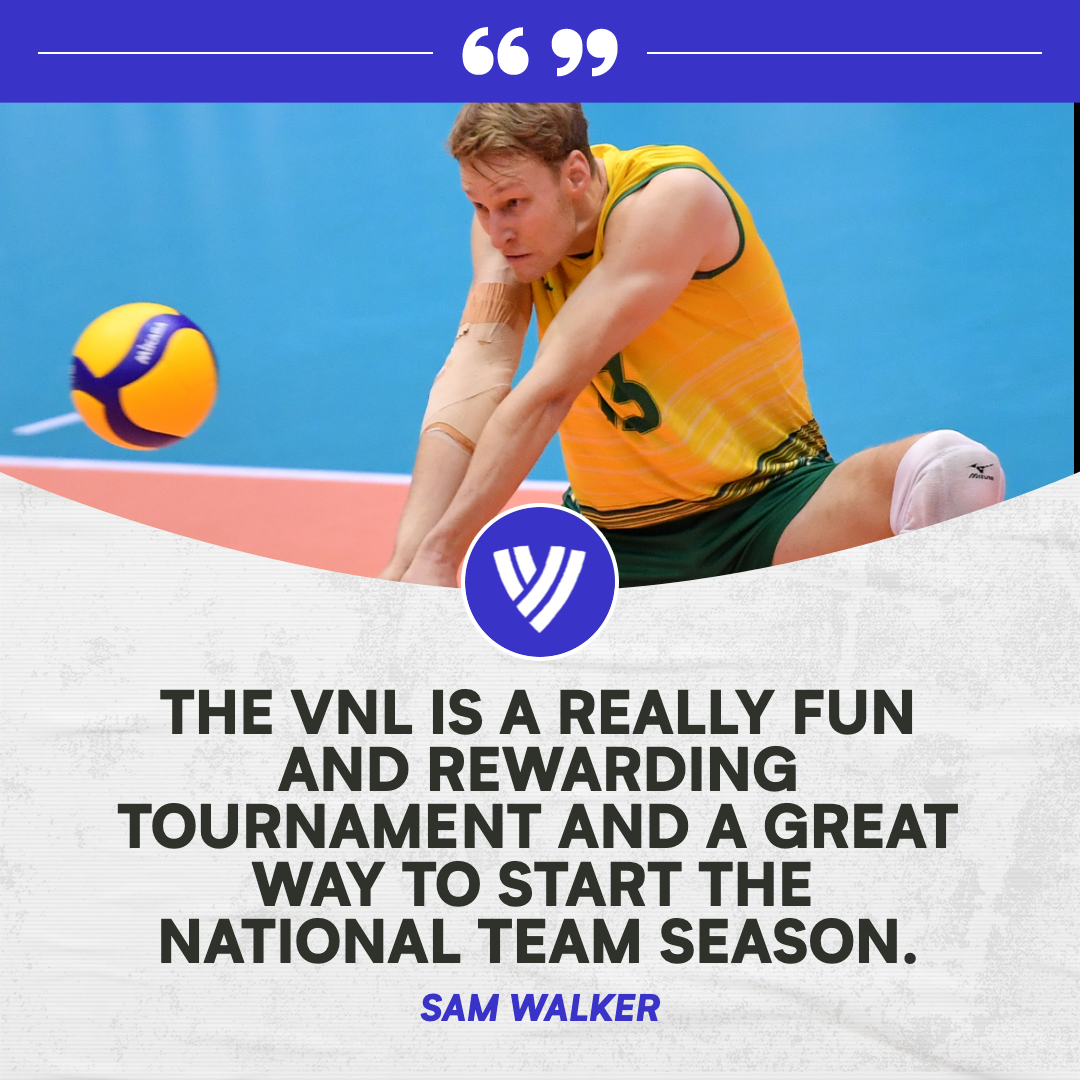 Speaking about memorable tournaments, Walker added: "I enjoyed the World Cup because of the amazing experience in Japan. The most memorable tournament was probably the 2018 World Championship in Italy. The atmosphere from the Italian crowd during the tournament cannot be matched.
"My Italian league experience was my first full season overseas. I played in Corigliano in the south of Italy. It was a huge culture change for me, but when I think back to the season I mainly remember the friendly people, great teammates and the food. It was a good place to develop my volleyball. I had to work hard to get opportunities on court and improved a lot as a result. We also finished second which was an exciting result."
Volleyball may not have been his first sport, but it is where Walker found his drive to chase success.
"I was introduced to volleyball in high school. We were asked to choose a sport and I decided to play volleyball with a few of my friends. I also played Australian Rules Football (AFL) but chose to pursue volleyball because I enjoyed the smaller team environment and found it more exciting to play.
"I have a Bachelor of Business degree. I studied while living overseas and playing professionally. Outside of volleyball I enjoy relaxing with my friends and family. I like art and playing golf.
Asked about his strengths, Walker lists discipline, persistence and the ability to remain calm under pressure. "I also try to remain level-headed, laid back and optimistic."
Related links of AVC
AVC Website: click www.asianvolleyball.net
AVC Facebook: click www.Facebook.com/AsianVolleyballConfederation
AVC Twitter: click: https://twitter.com/avcvolley
AVC Instagram: click: https://www.instagram.com/avcvolley/?hl=en
AVC Youtube: click: Asian Volleyball Confederation
AVC WeChat: Asian Volleyball Confederation