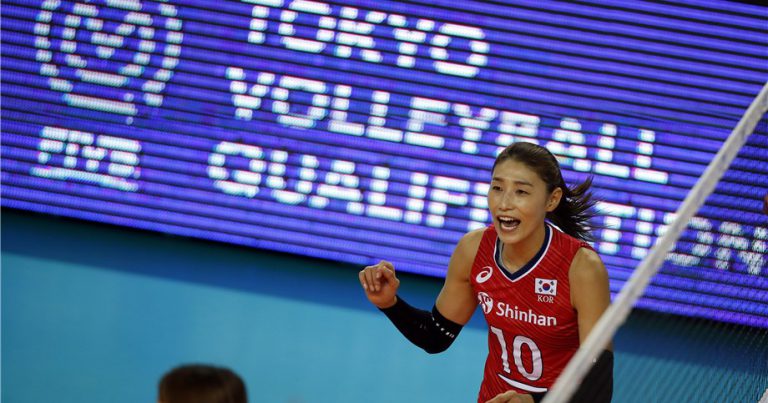 Lausanne, Switzerland, August 2, 2019 – All the top favourites prevailed, with varying degrees of difficulty, over weaker opponents as play opened on Friday in five more pools of the women's qualification process for the Tokyo 2020 Olympic Games.
Brazil and the Dominican Republic both doubled their wins to set up a deciding head-to-head on Saturday for the one ticket to Tokyo available from the pool in Uberlandia.
It is the only pool already on Day 2, having started on Thursday. One team from each of this weekend's pools advances to the Olympic Games.
But Brazil survived a mighty scare and had to come back from a set down at 1-2 to force a tie-break before edging Azerbaijan 3-2 (25-13, 23-25, 21-25, 25-19, 15-12), with Gabi Guimaraes once again bringing in the points (18), though it was the losers' Polina Rahimova who scored the match-high of 26. Twenty-seven points gifted from Azerbaijan to Brazil on unforced errors didn't hurt either – but Brazil must certainly pull their socks up ahead of Saturday's deciding match.
For the Dominican Republic it was a more straightforward affair as the 'Queens of the Caribbean' shut out Cameroon 3-0 (25-20, 25-19, 25-14), with 30 points coming from unforced errors of the African side and Dominican Republic coach Marcos Kwiek resting most of his starters after the first set.
Elswhere on Thursday, defending Olympic champions China had Rio 2016 MVP Zhu Ting back on the lineup to lead the scoring in their 3-0 (25-18, 25-23, 25-19) sweep of the Czech Republic to kick off their campaign.
It puts them on a collision course with Turkey for the sole ticket to Tokyo 2020 from the Ningbo pool, after Gioavanni Guidetti's side beat Germany 3-1 (27-25, 25-20, 17-25, 25-20) on Friday.
Germany rallied from 24-21 down in the first set and cancelled a total of four Turkish set points before Cansu Ozbay hit one from the outside off the block and onto the floor, and Zehra Gunes added a stuff on Luisa Lippmann to set things right.
The Germans did eventually pull one back, but their reaction was short-lived and Turkey re-grouped to convincingly dominate in the fourth and bring it all home with a 7-2 run from 18-18.
In Wroclaw, reigning world champions Serbia, with Tijana Boskovic back in action, had little trouble in disposing of Thailand 3-0 (25-15, 25-22, 25-18).
The Asians simply could not respond to the pounding they recieved from the service line, with Serbia bringing in 12 aces (eight in the first set alone) – six these by Boskovic who overall scored 28 points with a 65% attacking efficiency (21/32).
A little later Poland avoided a setback in the second set, but managed to pull off a 3-0 (25-18, 30-28, 25-15) on 23 points by Malwina Smarzek.
Russia are also off on the right foot after crushing Mexico 3-0 (25-13, 25-8, 26-24) at home in Kaliningrad.
Nataliya Goncharova returned to lift Russia with a match-high of 12 points, as coach Vadim Pankov brough on several of his subs after the second set.
Earlier in the Russian enclave, captain Kim Yeon-Koung was back for Korea and the 31-year-old scored a day's high across all pools of 37 points, as her side recovered from dropping the first set to down Canada 3-1 (21-25, 25-20, 25-19, 25-22).
And in Catania, the Netherlands, led by Lonneke Sloetjes, started off with a 3-0 (25-20, 25-15, 25-22) sweep of Belgium – though a change of setters during the third set with Britt Bongaerts coming on for Laura Dijkema proved necessary to close the match.
Italy followed suit a little later on, shutting out Kenya 3-0 (25-17, 25-10, 25-14) on the back of Paola Egonu's match-high 15 points (including four aces).
Both winners are on track for a face-off on Sunday evening to potentially decide the ticket to Tokyo.
To wrap up the day, USA confirmed their status as favourites of the pool in Shreveport-Bossier City with their 3-0 (25-17, 25-10, 25-10) win over Kazakhstan in which Kelsey Robinson scored a match-high 13 points.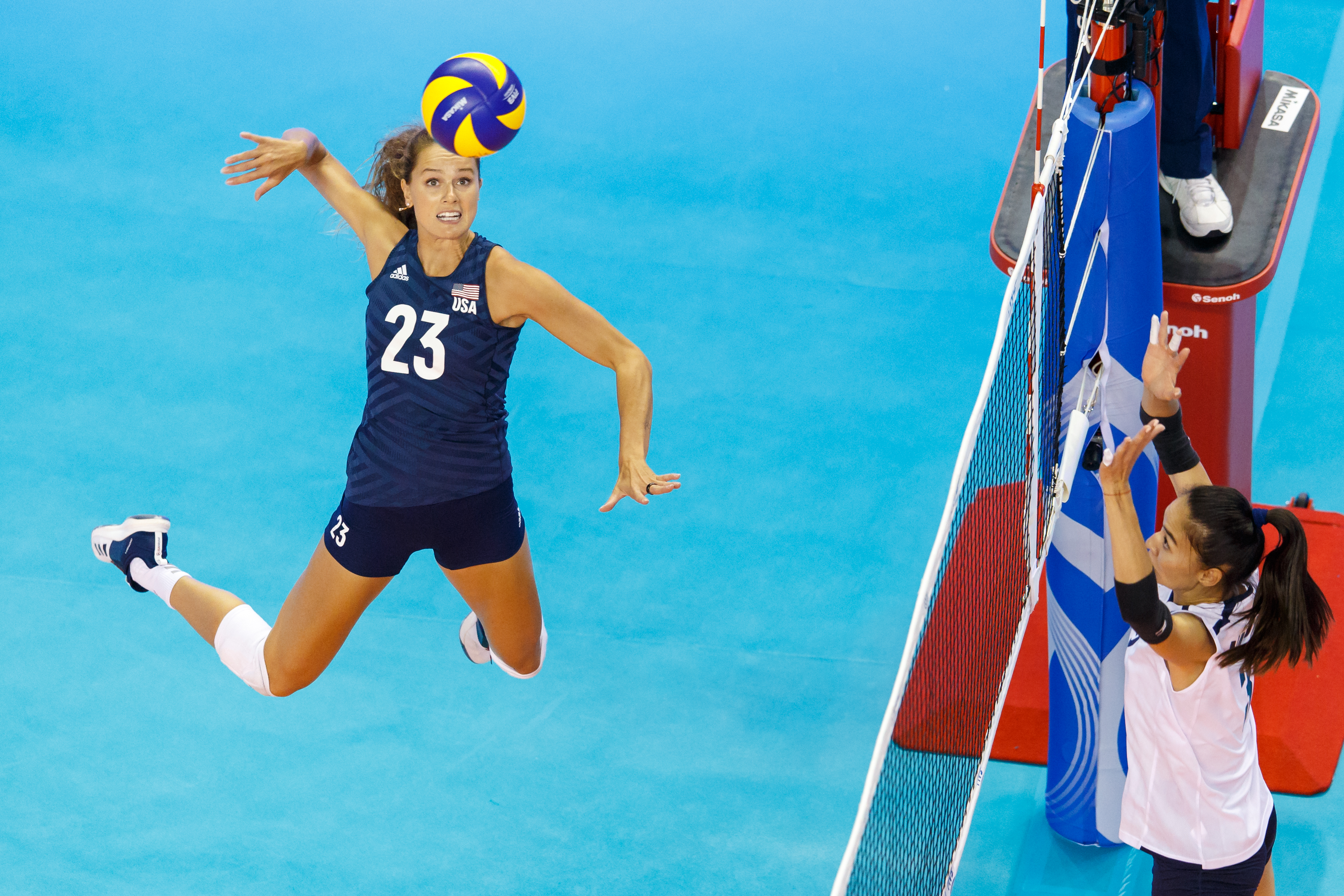 Eralier in Shreveport-Bossier City Bulgaria, led by Elitsa Vasileva who scored a match high 18 points, completely outblocked Argentina 16-5 to come back from a set down and win 3-1 (24-26, 9-25, 25-18, 25-20).
The remaining five berths will be filled following tournaments at continental level in January.
Related links of AVC
AVC Website: click www.asianvolleyball.net
AVC Facebook: click www.Facebook.com/AsianVolleyballConfederation
AVC Twitter: click: https://twitter.com/avcvolley
AVC Instagram: click: https://www.instagram.com/avcvolley/?hl=en
AVC Youtube: click: Asian Volleyball Confederation
AVC WeChat: Asian Volleyball Confederation